Rebeca from Brazil wanted to have a nice bridal photoshoot like any other girl who gets married does. Problem is, Rebeca is a 24 year old computer engineer and doesn't have much female friends. So what did she do? Invited her guy friends instead, and we are so happy she did!
" I came up with the idea one week before the wedding. I was looking into some ' making of ' pictures of brides with their gang of girls, all in robes, laughing, drinking champagne and all, and i got a bit sad because I wouldn't be able to do anything like that " Rebeca says.
" The photoshop was super fun. Everyone was taking shots of cheap booze and sometimes we were laughing so much that we had to take some time to recover and go on with the photos "
Now if you're asking why she doesn't have much female friends, Rebeca is studying computer engineering and is only 1 of four women in a total of 60 students. So it's obvious she will pick up some guy friends along the way.
Like a lot of people doing silly stuff and posting them online, Rebeca did the same and posted the photos on Facebook. Well the internet fell in love with them and they became super viral very fast! " I am very happy with the photos. Sometimes I look at them and find myself laughing like crazy. But i never imagined this would become so viral "
24-year-old Rebeca from Brazil and her guy friends in one of the funniest bridal shower photos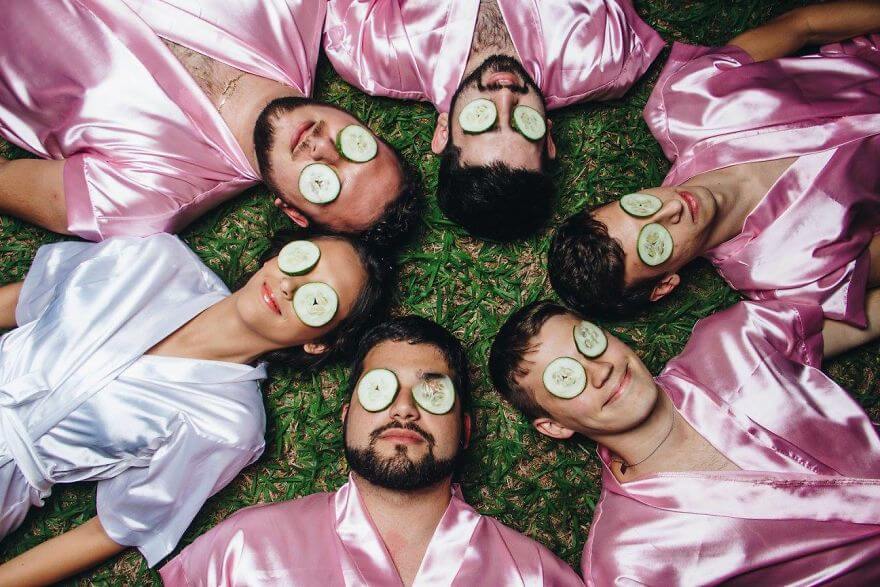 Rebeca study computer engineering and is only one of four females in a 60 students class…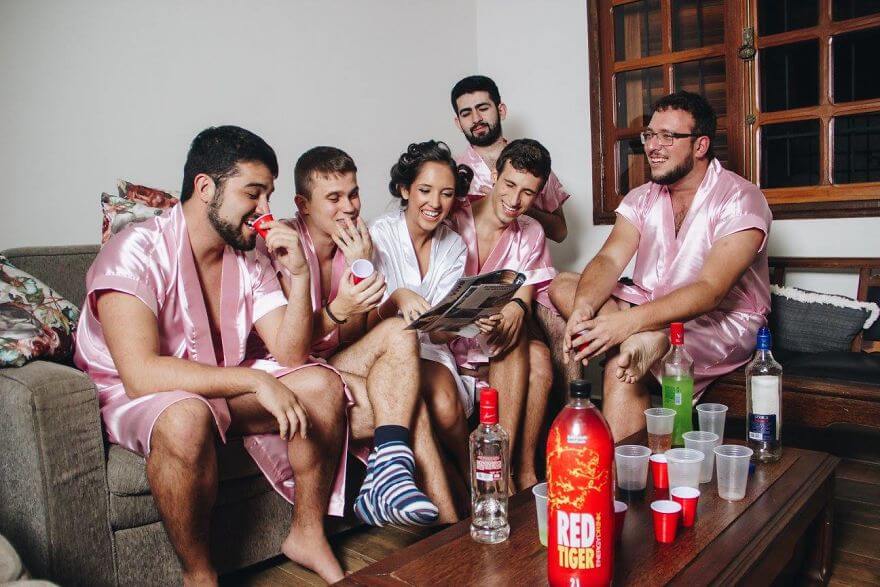 So it's no wonder she will pick up a few best friend bros along the way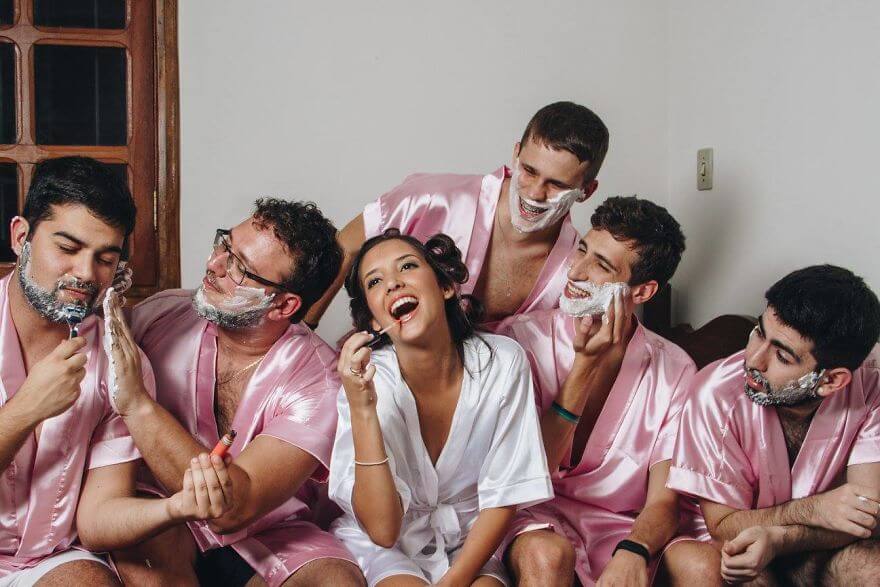 She had the great idea of throwing her own bridal shower with her bros after seeing pictures online of girls and their parties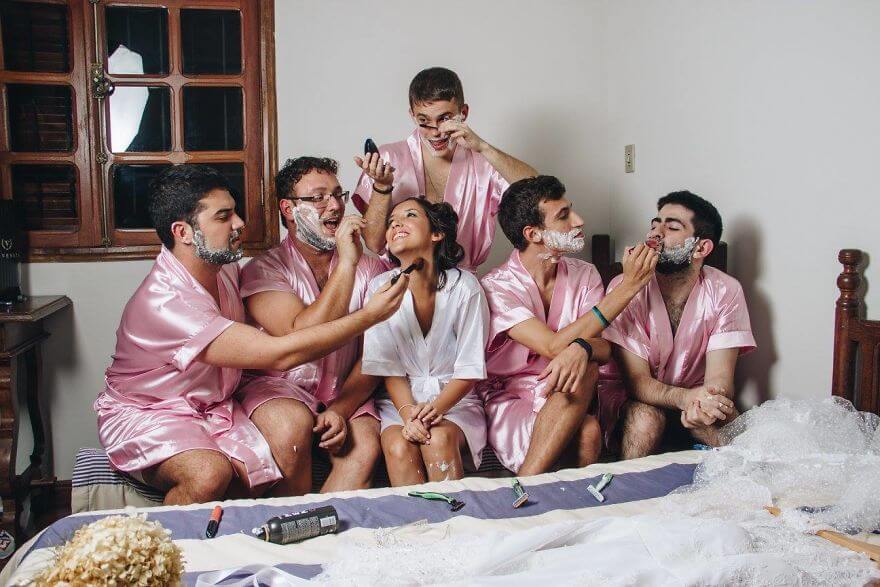 As you can see from the photos, the results are pretty cool so it's no surprise this idea went viral pretty fast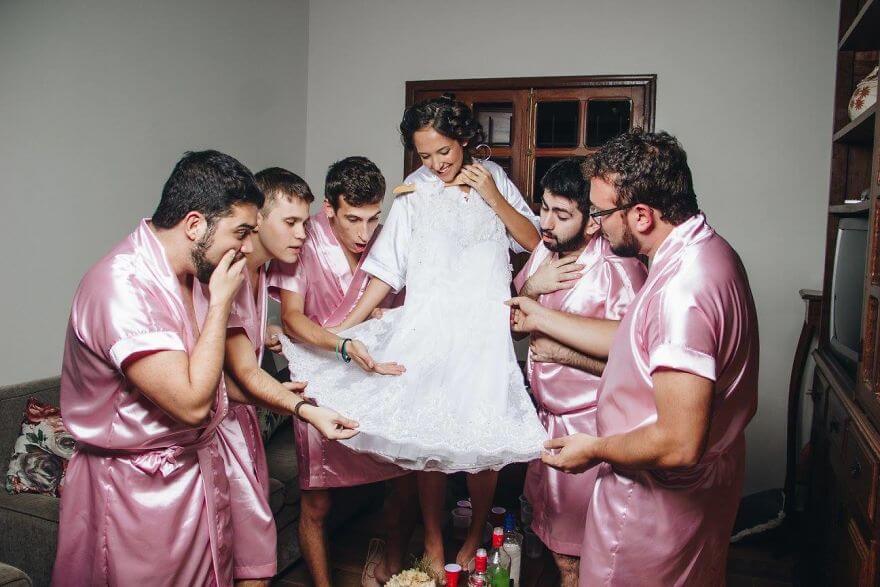 Browse through the pictures below and see the awesome event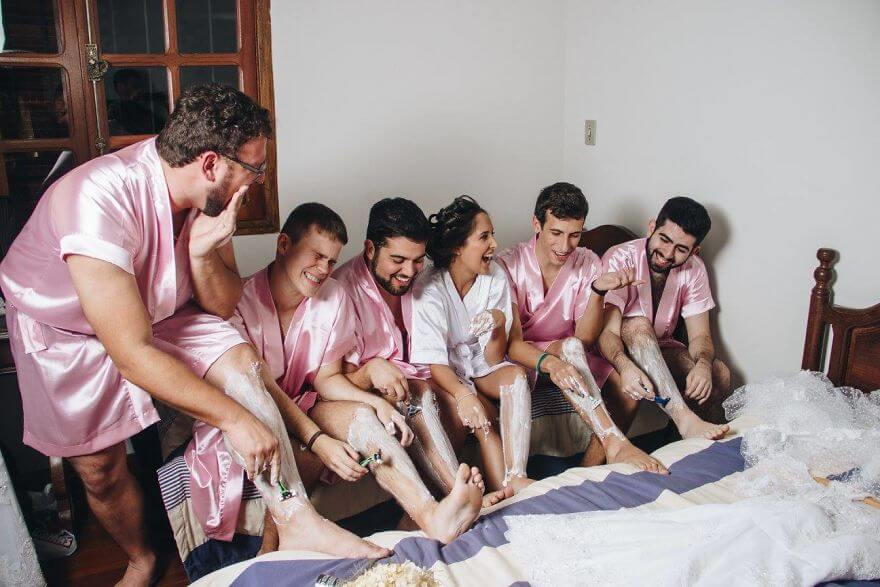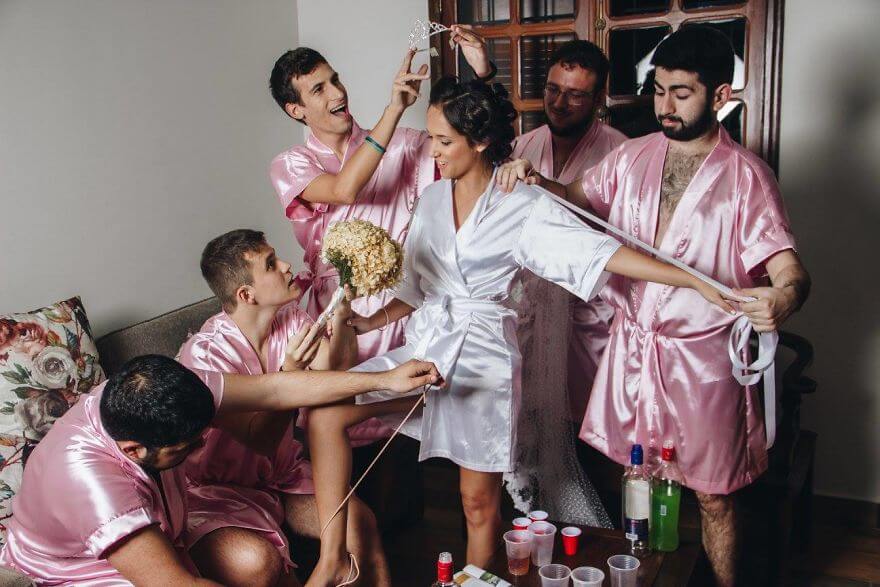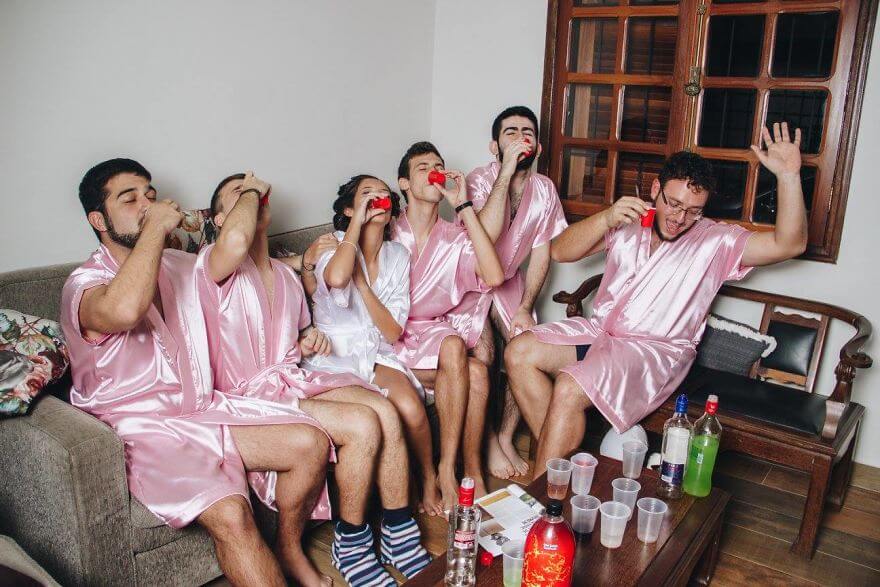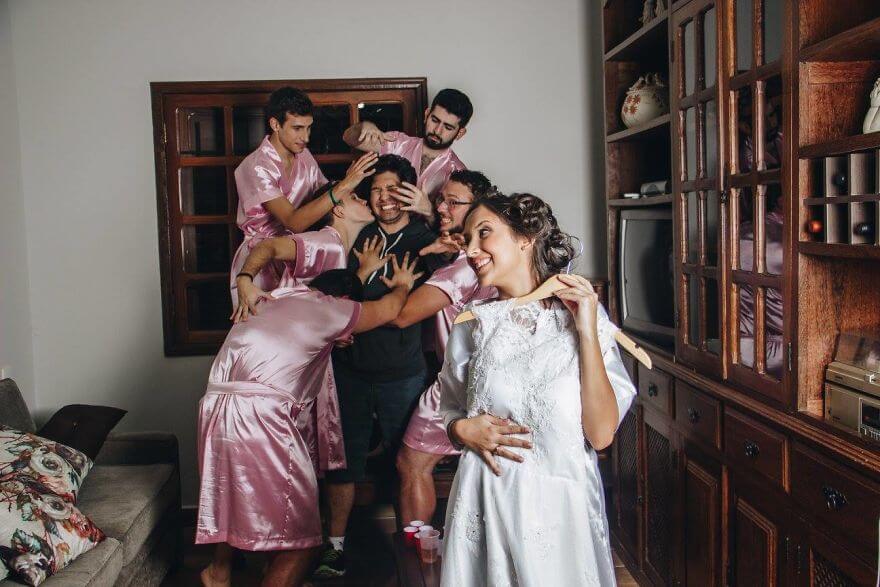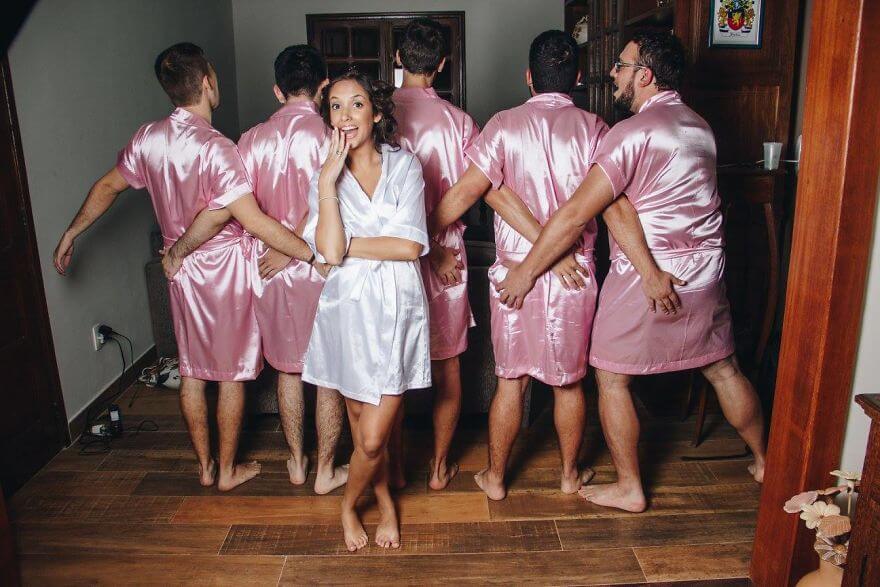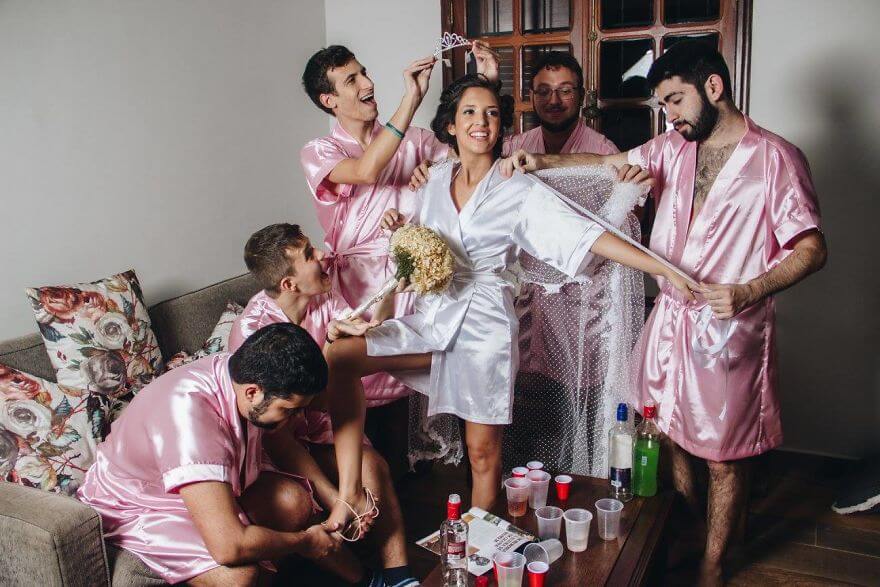 More info: Facebook