We all want to wake up one day and be a Millionaire. Americans wake up and go and play to Mega Millions, a lottery game, to become one. In the United States, every Tuesday and Friday evening people will buy tickets to the lottery and the prize will rise if there is not a jackpot winner.
How does it work? Players or a computer will pick five random numbers between 1 and 70 and one number between 1 and 25. If you match all the 6 numbers, you are the winner of the lottery.
It happens to have long periods without a jackpot winner so the prize sometimes becomes quite substantial. At some points, it becomes so rich that the whole nation will start talking about it, and which way better than memes and jokes to wait for the next Millionaire? 
Mega Millions Meme – The first game 
Mega Millions is older than you'd think. It was created in 1996 by Rebecca Paul and Penelope W. Kyle with the original name The Big Game.
In 2002 the name was changed in The Big Game Mega Millions. Nowadays, the game can be played in 44 states with the exception of Alabama, Alaska, Hawaii, Nevada, Utah, and Mississippi. If you want to play, the odds you might win are about 1/259. Not too bad, is it?
Jackpot
A historical moment was the month of October 2018 when the Mega Millions jackpot prize reached a record amount: $1.6 billion. It became a joke right away.
People started to imagine what they would buy or how their life could be, sharing with the community absurd images. One funny example comes from user @_KJCRAY who said he would eat Louis Vuitton pancakes.
His joke reaches more than two hundred retweets and over three hundred likes. One more example is from user @bookerjames who joked about it, saying he would buy the Los Angeles Lakers and relocate to Mansfield, Ohio. His tweet gained almost three hundred retweets and close to two thousand likes. 
But there is more. @woodmuffin posted a funny joke that gained over two thousand retweets and 10,000 likes, and @thisallawkgirl managed to reach 90 retweets and 790 likes for her post about the jackpot. 
Twitter is not the only social media where the jokes about the  Mega Million became famous. Facebook group "4chong page that actually posts stuff from halfchan"  shared a post with a screenshot of someone spending $3,200 on 1,600 tickets, adding in the caption that that is most of their bank account. The post reached over 920 likes and reactions. 
Here are our favorite memes about Megamillion!
1. That time I ALMOST won: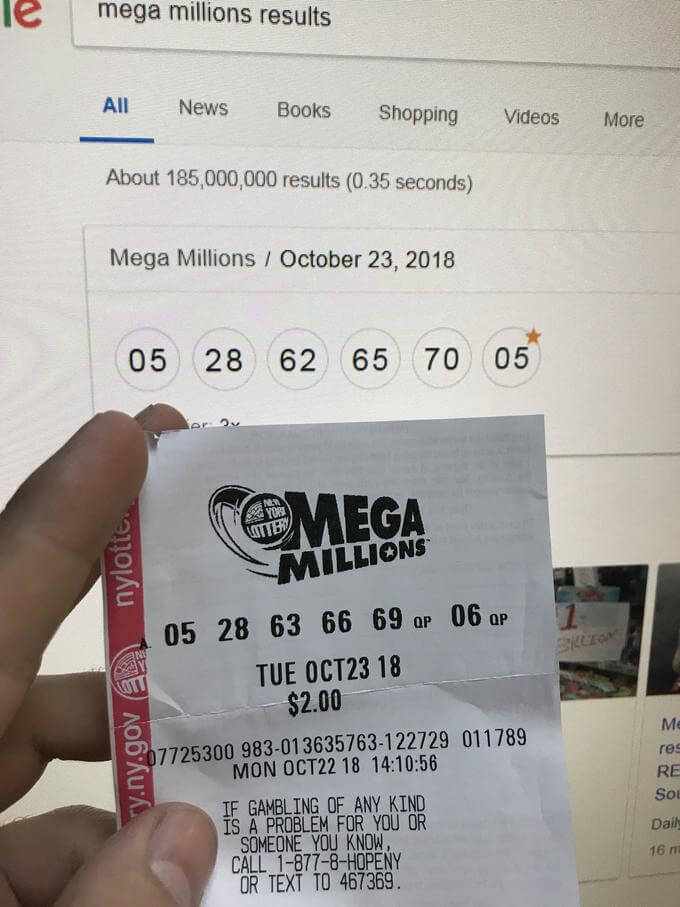 2. Or when you spend almost ALL your money on MegaMillion!
3. The first thing I would do if I would win MegaMillion: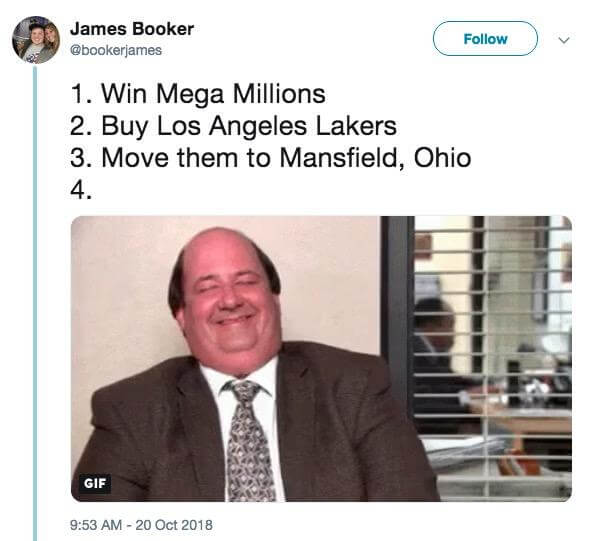 4. What will happen to whoever wins the Mega Millionaire?

5. What would I be eating if I were to win Mega Million: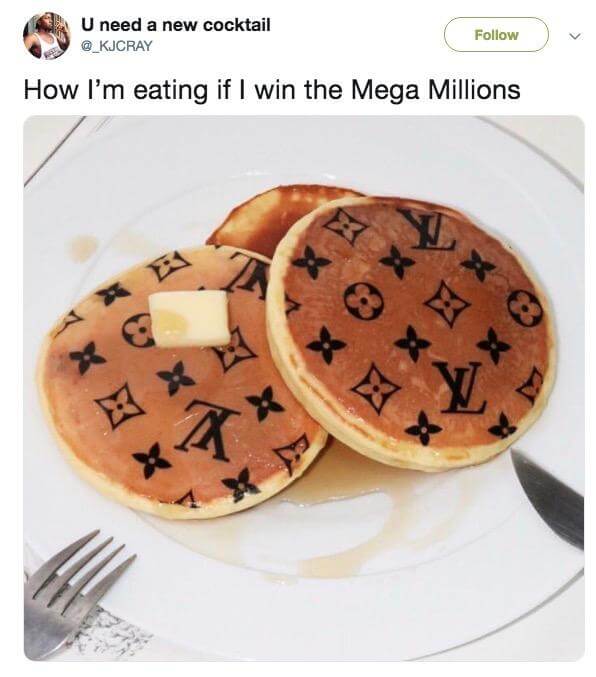 6. What would you buy if you won Mega Millions? Well, guns, obviously. But what for?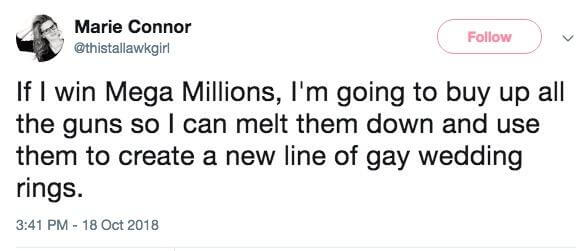 7. What would you wife say if you won the MegaMillionaire`prize?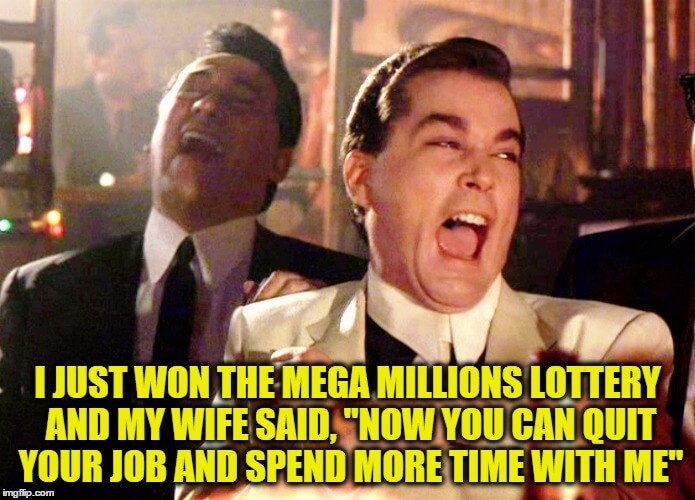 8. What you should do before cashing out the prize: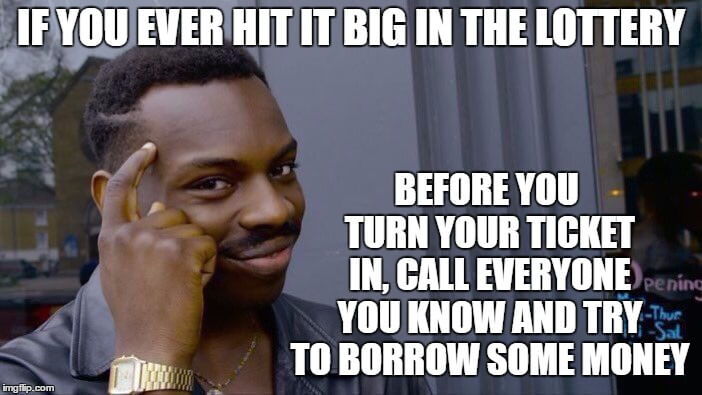 9. The 1.000.000 dollars question: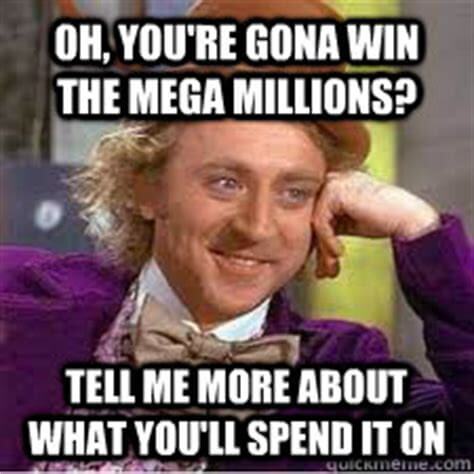 10. Are you the winner? No, you are not.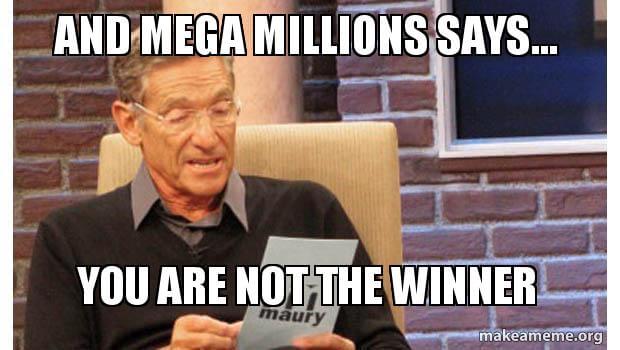 11. All in all, it isn't bad at all: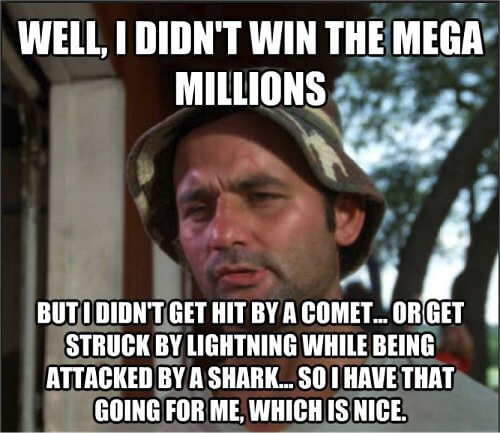 12. Would you choose the red or the blue pill?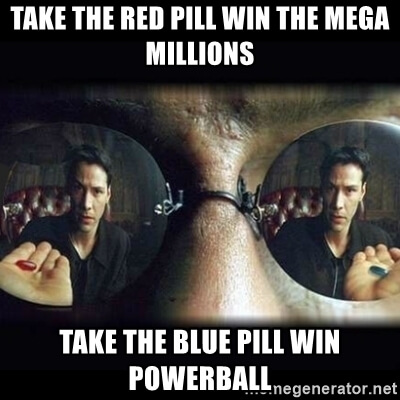 13. What would you look like if you won the MegaMillions: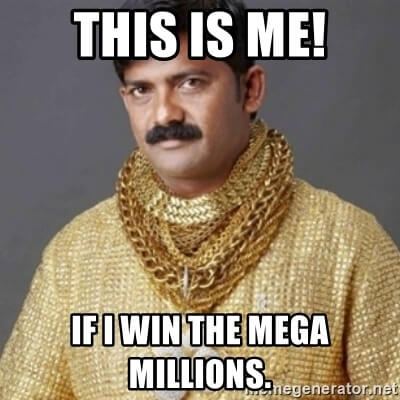 14. The office pool won, but you didn't participate: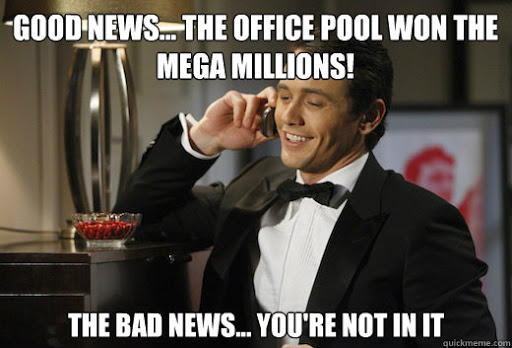 15. Oh, you didn't win? Too bad!