The baggy pants meme. Sometimes very familiar with gang members that like to let their pants go down way too much to their knees while walking the streets, the internet always pays attention to these things and never misses an opportunity to make funny memes. This is just another example of that.
Sometimes you see some bizarre things when you're out and about. Maybe it's someone wearing a peculiar costume in the middle of the day for no reason, or maybe you hear someone speaking gibberish to themselves.
Another strange phenomenon that seems to have taken over the men's fashion trend is baggy pants. These are truly fascinating to witness because sagging pants seem to do what is impossible: they defy gravity and stay on, all without the aid of a belt.
It's pretty impressive, considering nothing is holding them up as the wearer hoists them around the knees instead of the waist or hips.
Baggy Pants Meme info
Baggy pants meme have caught the attention of many people. It has received so much criticism and has been the subject of much debate as the years have passed.
Throughout the ongoing discussions of its pros and cons, baggy pants have also found their way into the world of memes.
Here are 20 of the best baggy or sagging pants memes to make your day.
1. We knew it — there's actually TWO men under that shirt and those baggy pants!
Source: memesmonkey
2. We're pretty sure that's not how you wear a belt, bro.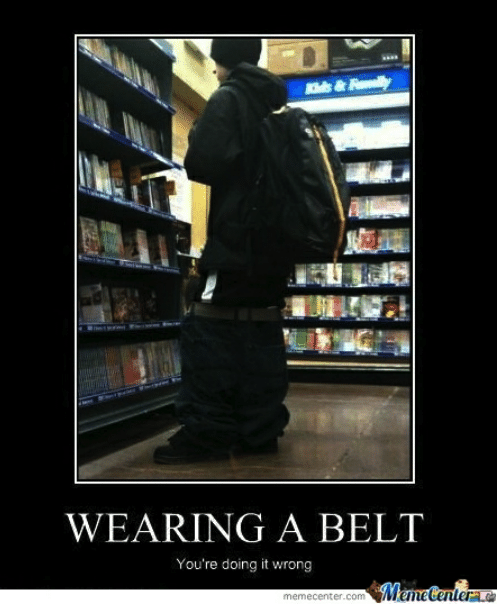 Source: me.me
3. Another explanation for the anatomy of a baggy pants wearer.
Source: Pinterest
4. Nothin' like the OG mastering the art of wearing a belt with baggy pants.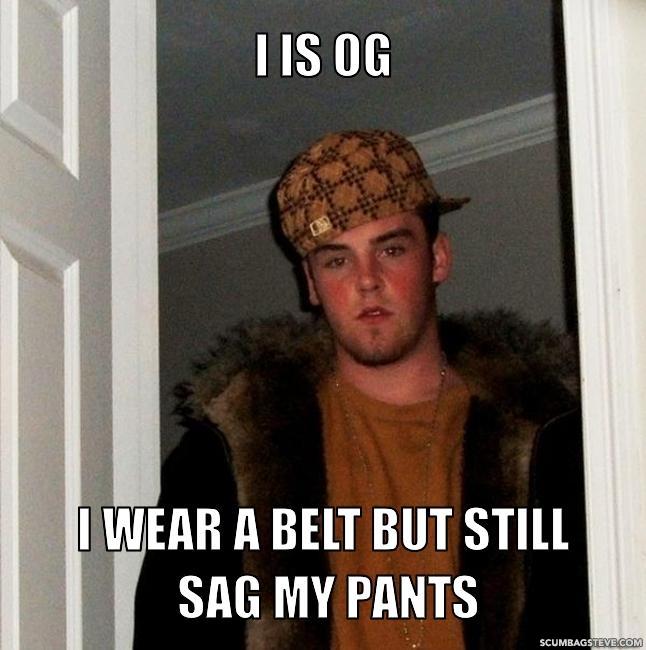 Source: quotesgram
5. Do they walk properly, or do they waddle like penguins too?
Source: memesmonkey
6. How the times have changed…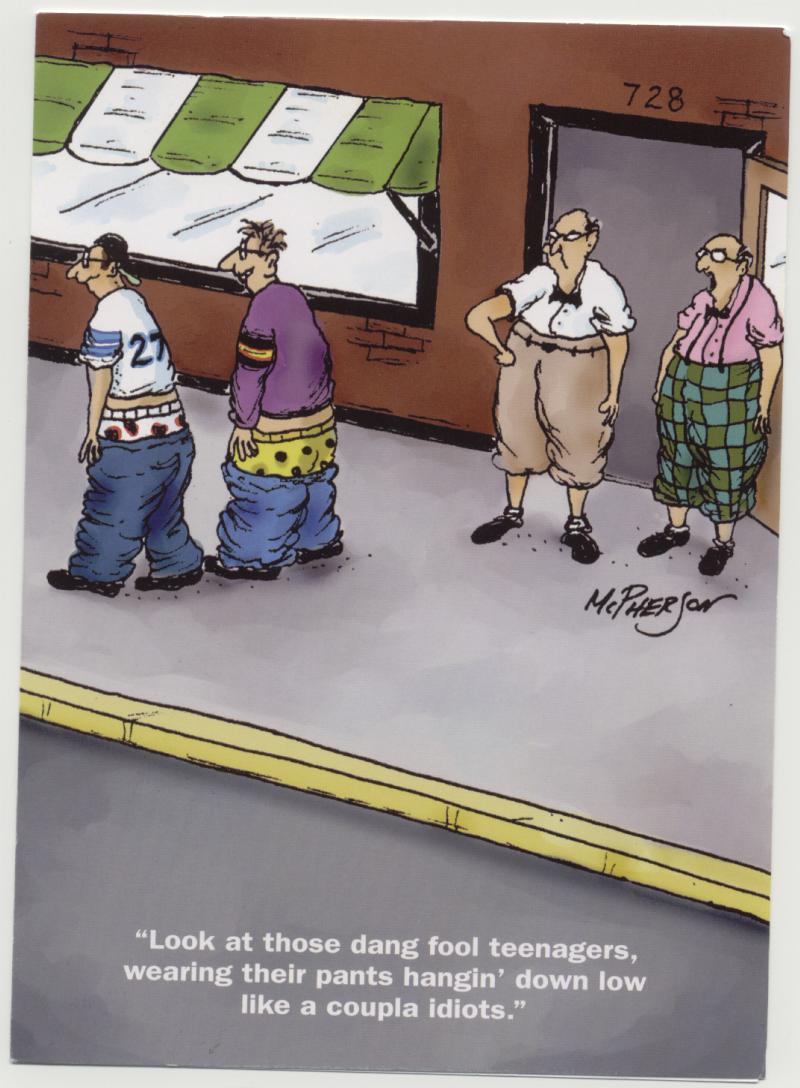 Source: quotesgram
7. Which chart is Justin Bieber on? The music charts or the evolution chart?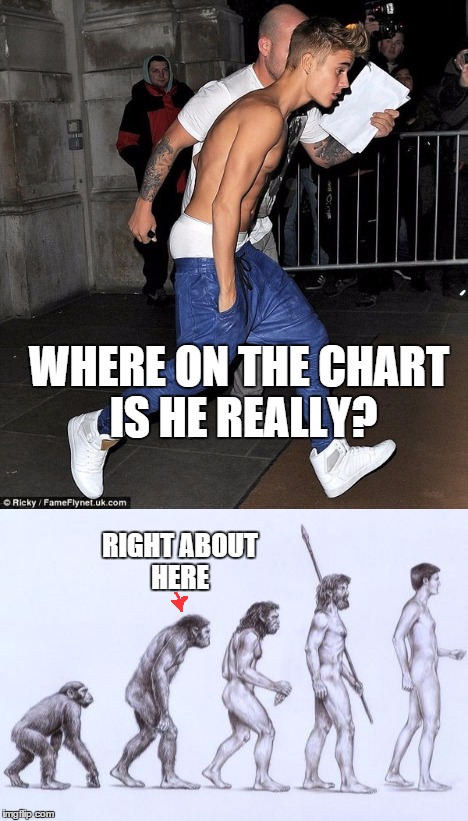 Source: imgflip
8. Baggy or sagging pants just make people mad, you guys.
Source: awwmemes
9. It's kind of hard to tell the difference, isn't it?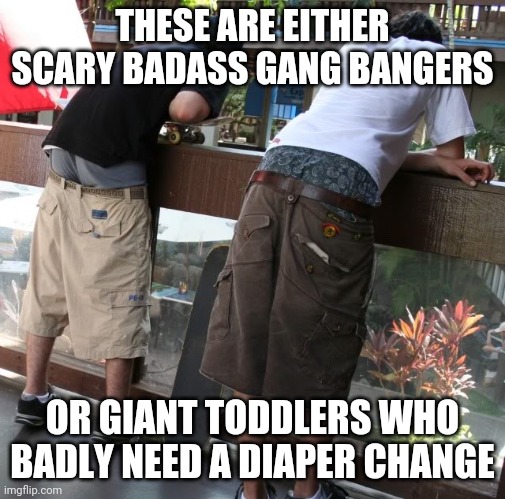 Source: imgflip
10. When you're running from the police but your baggy pants are holding you back:
Source: quotemaster
11. Hate to break it to you, but you don't look as bad-ass as you think.
Source: knowyourmeme
12. How low can you go with your baggy pants?
Source: memesmonkey
13. They need to be baggier and saggier, but okay.
Source: memesmonkey
14. Soon…
Source: dumpaday
15. This is the evolution of sagging pants.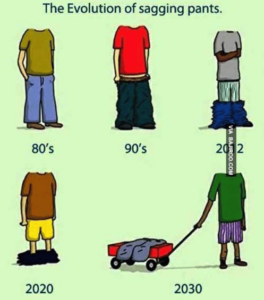 Source: esmemes
16. A belt is not that expensive, we're pretty sure!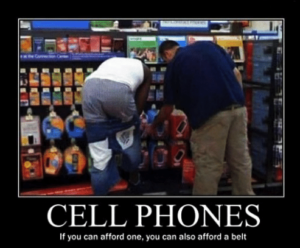 Source: esmemes
17. Even the kids know how to wear their pants better than you!
Source: me.me
18. This guy is taking his baggy pants twice as seriously!
Source: cheezburger
19. The cops are onto something, you guys.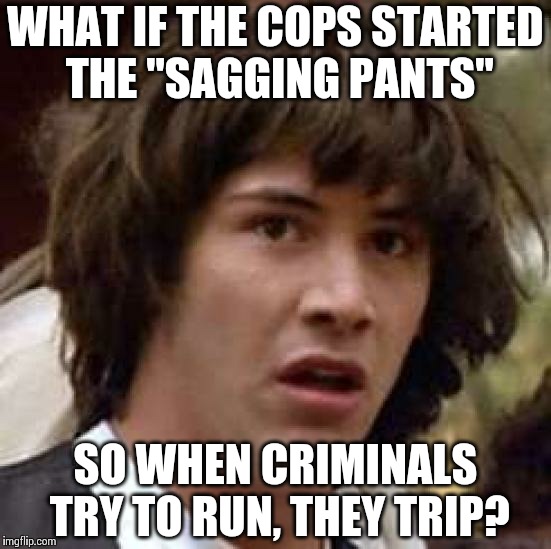 Source: imgflip
20. Morpheus just isn't having it with the sagging pants.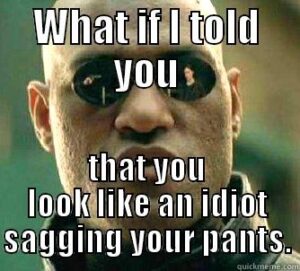 Source: quickmeme