What's the best quality you're looking for in a cat? It's the fluffiness, right?! And here we have a cat that is so fluffy you won't believe your own eyes. Yet, he's real, his name is Bone Bone and he lives in Thailand. In his homeland, he already has a status of a celebrity. Just check out the number of followers on his Instagram account! Over 30k, you must admit it's impressive. All that people just adore Bone Bone and like to see him in various adventures while he's wearing his tiny yellow spiky backpack which is kind of a trademark of this fluffy kitty.
Just as most of the celebrities, Bone Bone has strange caprice; prepare for the horror… he doesn't like to be pet! Oh, what a shame! All that fluffiness and you can't even touch it! Nevertheless, he allows his admirers to take a photo of him and photo with him which they don't miss doing. Wherever Bone Bone goes, for a play in the park or simply on the street, he's been recognised and adored. Check out in the gallery below some of his adventures and try to resist that fluffy fur. Damn, it's difficult!
More info: Instagram
Fluffy cat Bone Bone is like a celebrity in his own country Thailand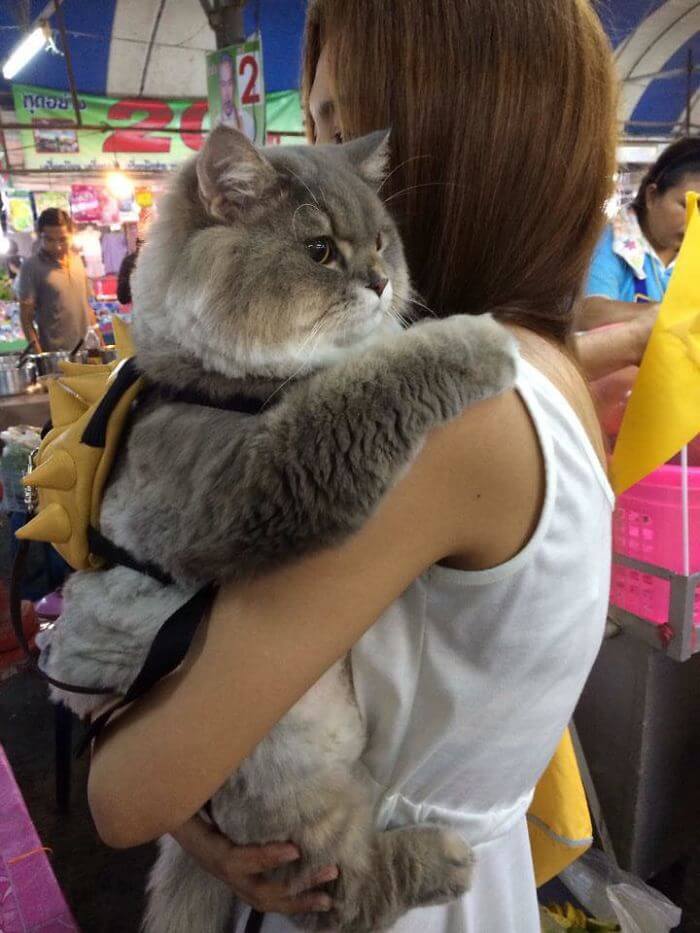 Looking at his pictures, it's easy to see why he is so popular, he has an amazing coat of fur with the most beautiful eyes you ever saw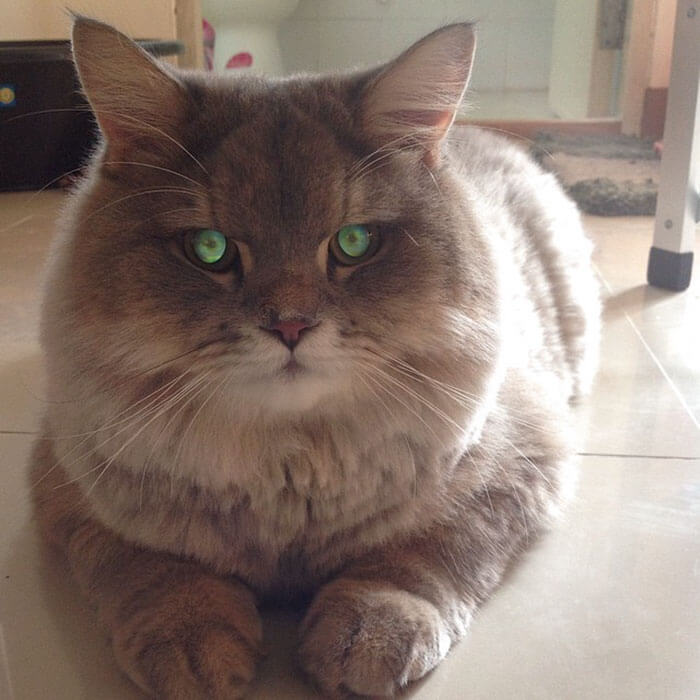 But despite his unique look, his most recognizable trademark is the yellow spike backpack he wears wherever he goes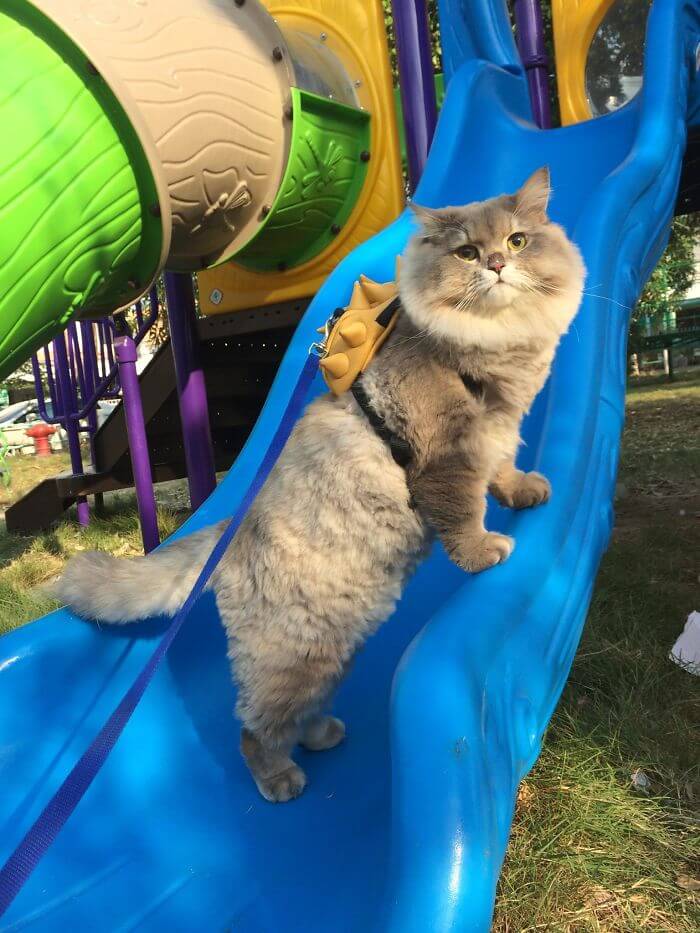 If it's climbing trees, or just talking a walk through the park, Bone Bone is quickly recognized by people asking to take pictures of him, or with him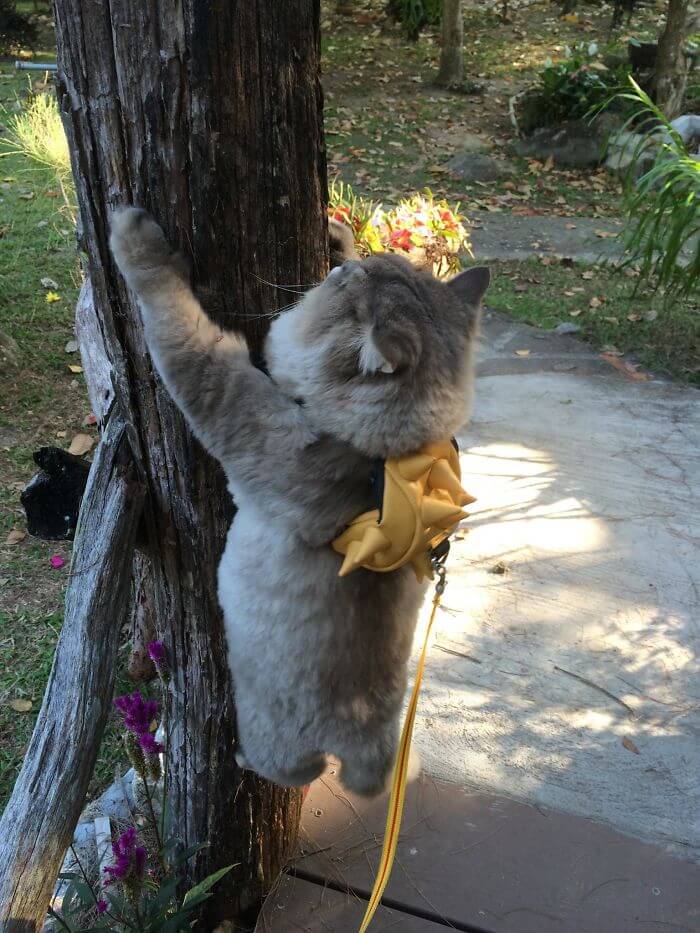 But don't let that fool you, like most cats, Fluffy Bone Bone loves to sleep most of all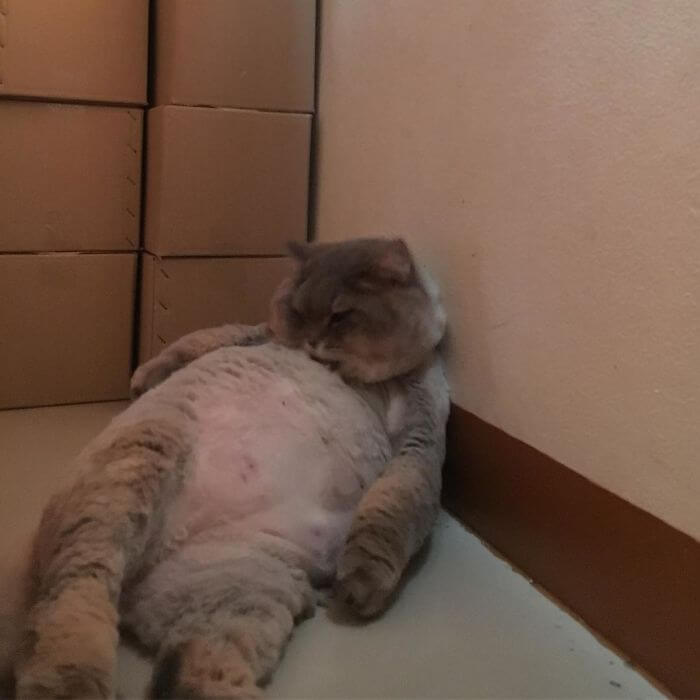 Look at how popular he is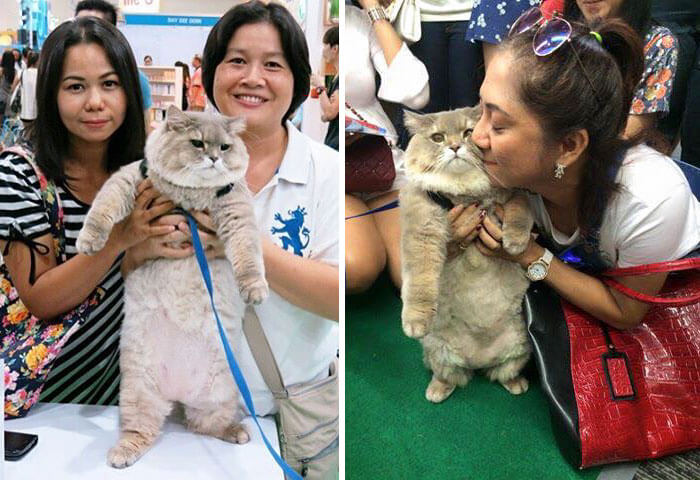 Walking the market with his owner…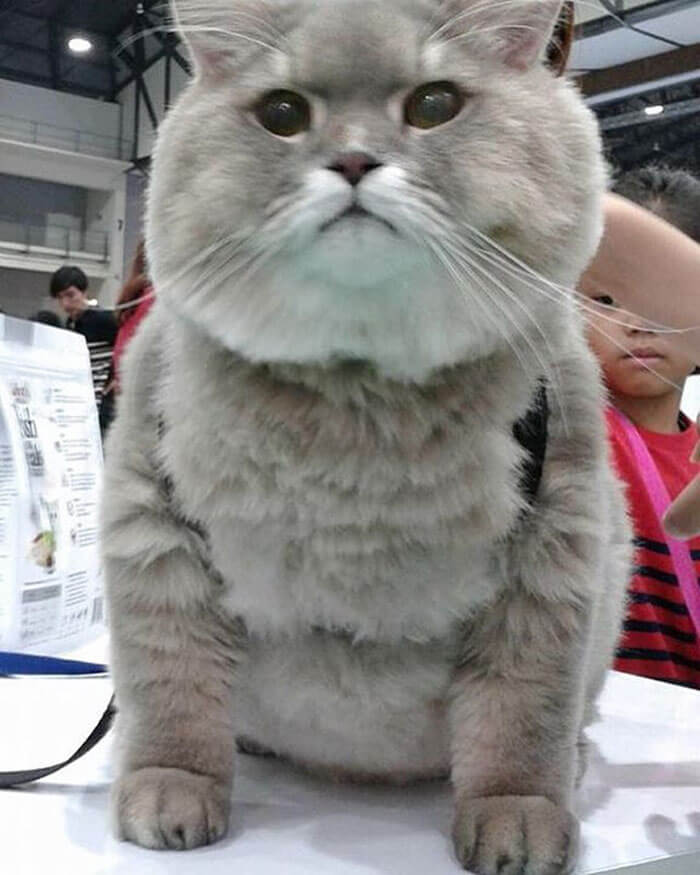 Being stopped for photos all the time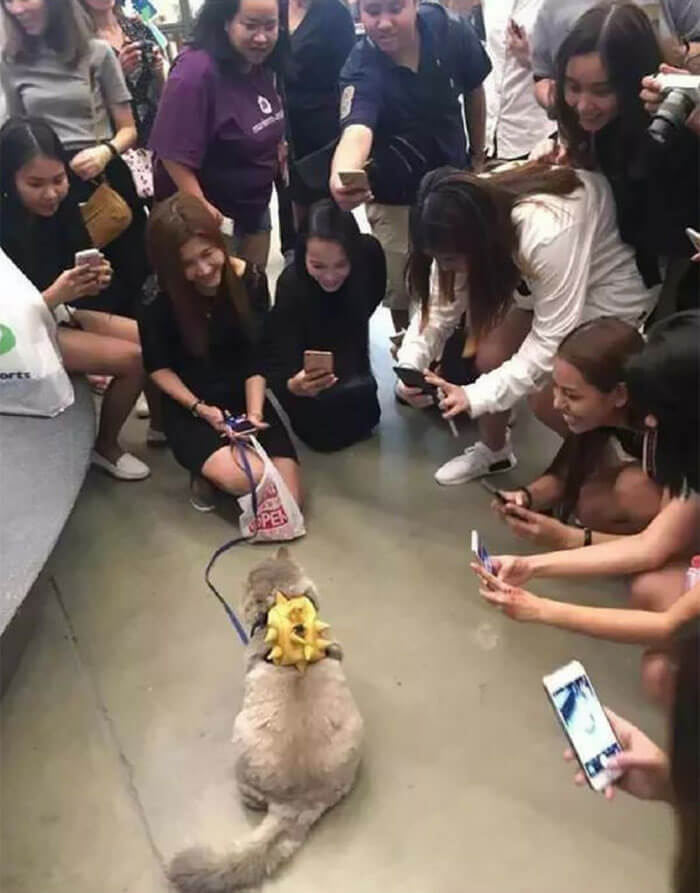 He seems happy with all the attention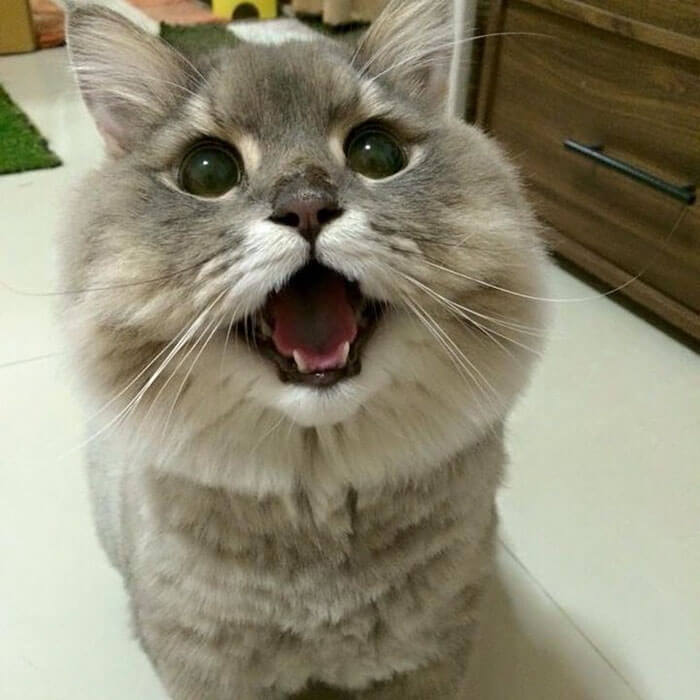 Keep scrolling to see more cute pictures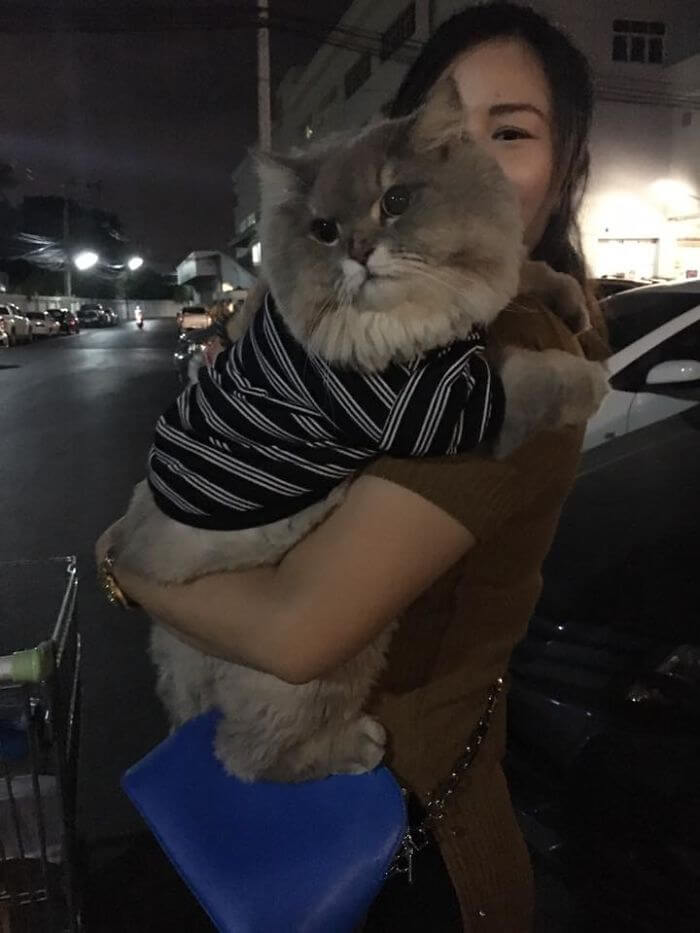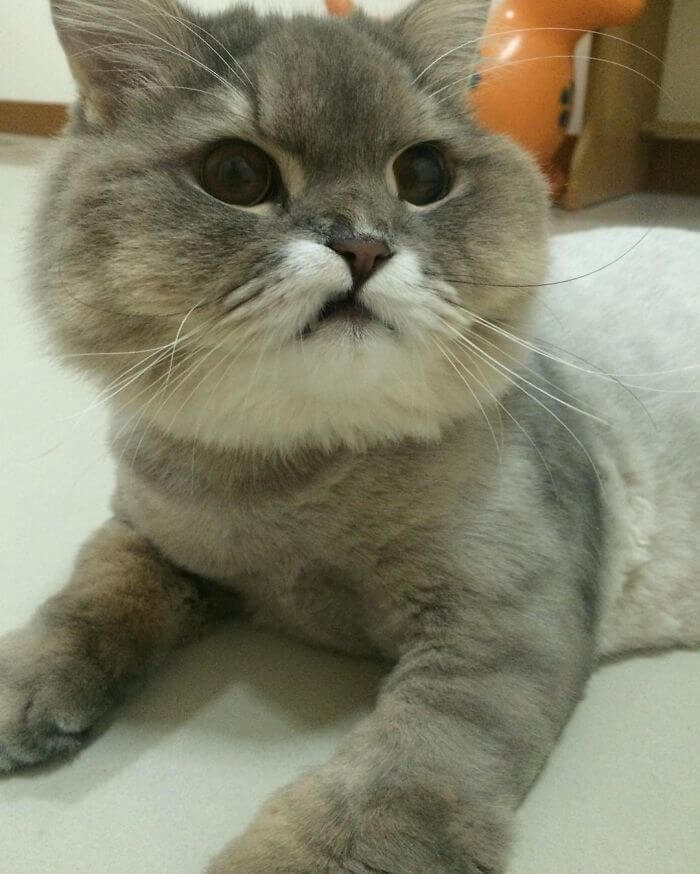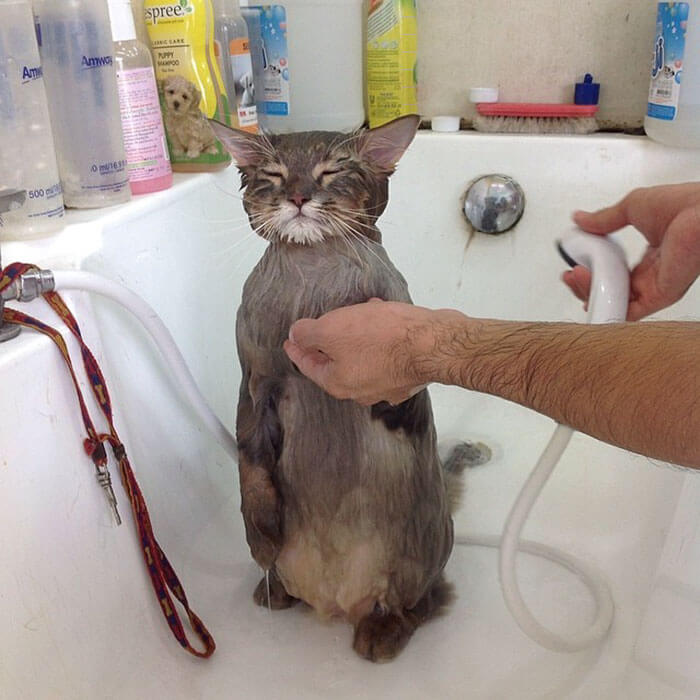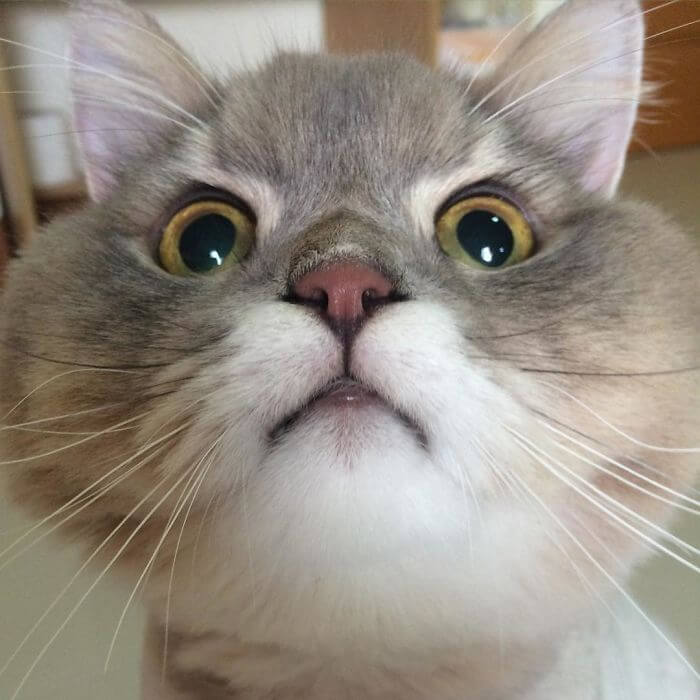 Please share the cute pictures of Fluffy cat Bone Bone with your friends.