Klondlike bar memes has spread so much there's pretty much no one who lives on this earth that didn't see it yet. What is it? Where did it came from? This post is all about klondlike bar and why we even care.
Did you ever see the advertising that went "What would you do for a Klondike Bar?" It is from the Far 1983 (feel old if you were born before 1990)
The question "What would you do for a Klondike bar?" became popular after the publicity of the Vanilla Ice cream that had also a layer of chocolate. Klondike is the brand that created the ice cream also simply known as Klondike Bar.
The ice cream was founded by Isaly Dairy Company located in Mansfield, Ohio in the first part of the 1920s. Apparently, the name was decided based on the Klondike River which runs in Canada.
So… how should you behave if you hear someone has Klondike icecream?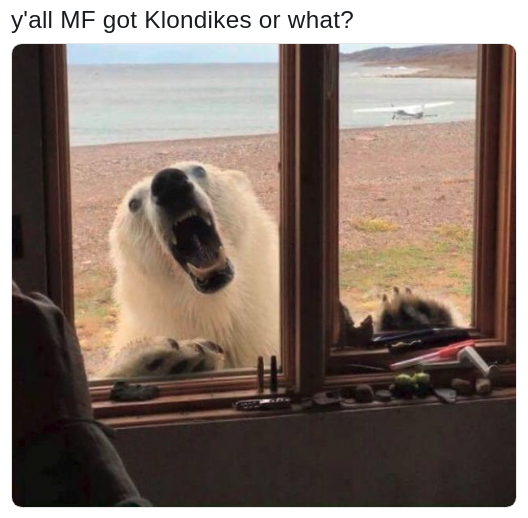 Did you ever hear about the Klondike bar? If you found it interesting share it with your friends and buy them ice cream!