Kate MccGwire is an artist that challenges our own perception of reality and normality with her roiling feather sculptures that look gracious, beautiful, but also a little discomfiting. She is best known for works that sort of ooze and slid towards the viewer, but this time, her newest collection of sculptures is quite wound up, tense, like meaning to tell us that there is some pressure inside those serpent-like spirals waiting to come out. Her newest works are always displayed inside frames, cabinets or bell jars.
What does she want to tell us through her newest work?
"I'm thinking of it as being like an umbilical cord. I want to seduce by what I do—but revolt in equal measure. It's really important to me that you've got that rejection of things you think you know for sure".
Although all those feather colors seem exotic and not really out of this world, they are actually procured from regional farmers, gamekeepers or pigeon racers. Feathers became her working object after one pigeon colony dropped a wonder of feathers near her rural art studio.
Looking at her works, you can feel a sort of tension building up from those coiled up serpents of feathers. A sort of despair and a sense of choking up is what you first experience. The colors are beautiful and visually perfect and if you don't know her work, you will have a hard time figuring out what sort of sculpture that is, what materials she uses.
After you pass that barrier and you start observing her art, you will start thinking of your own little world locked up inside of yourself, trying to make its way out. It's a really cryptic experience. I recommend it! More info: Facebook | Instagram
Turmoil – 2016. Mixed media with pheasant feathers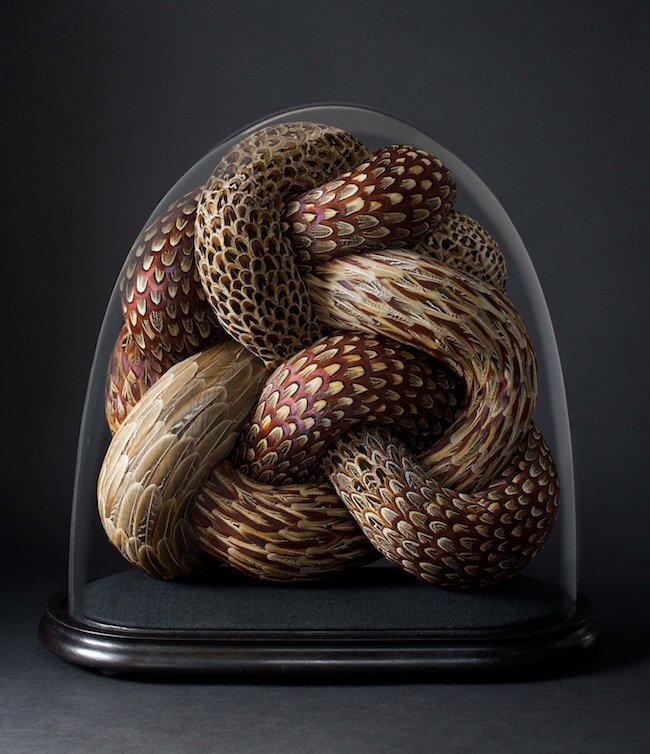 Spill – 2016. Mixed media with magpie feathers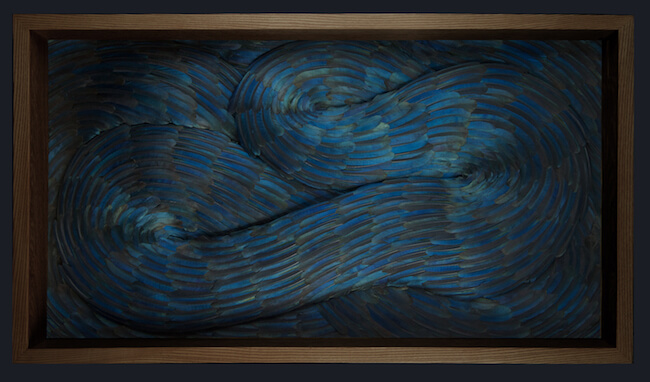 Close up of Spill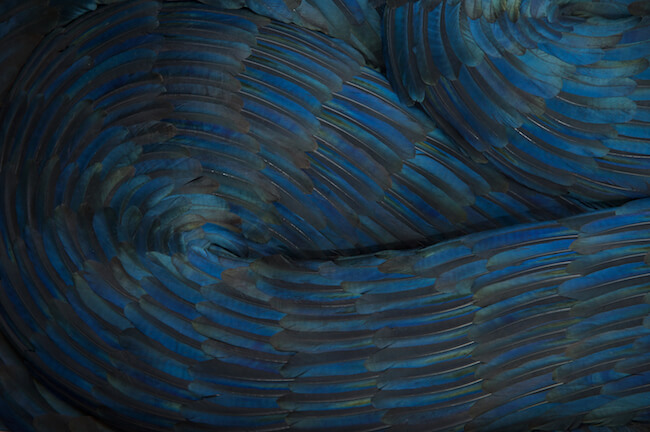 Sentient – 2016. Mixed media with goose feathers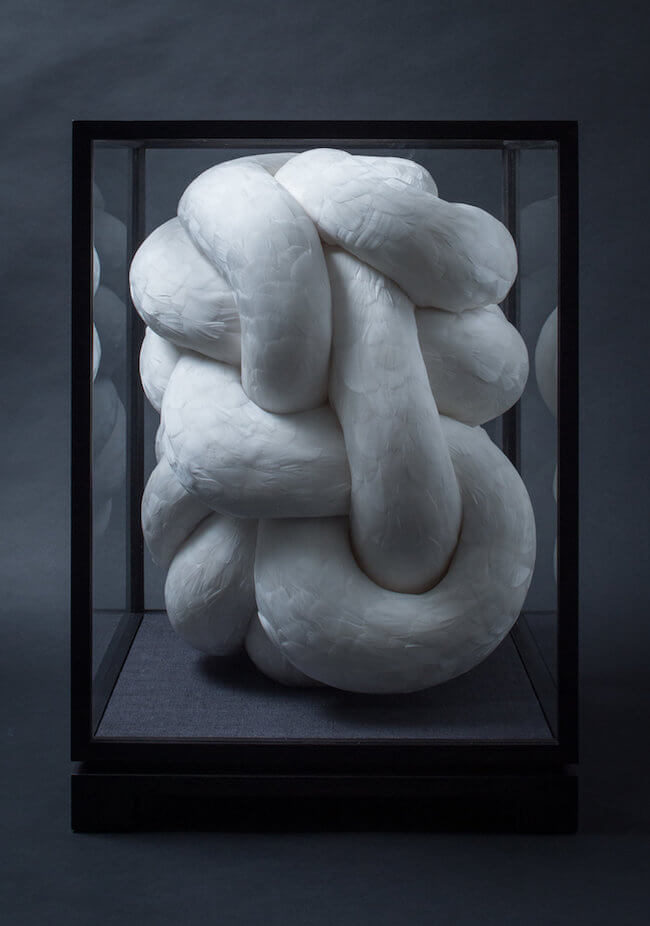 Spate – 2015. Mixed media with pheasant feathers
Conundrum – 2017. Mixed media with rooster feathers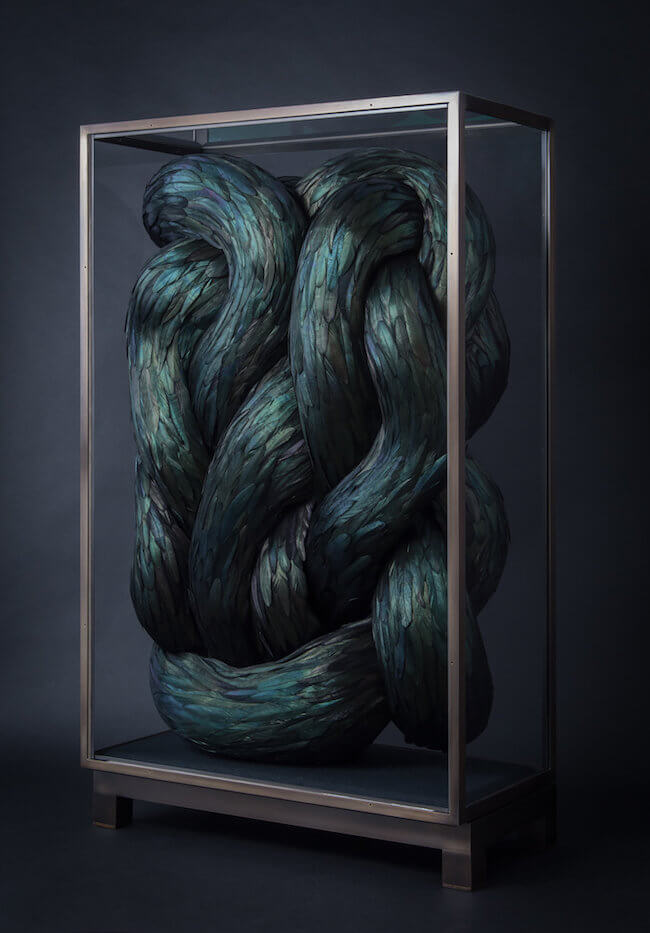 Swathe – 2014. Pigeon tail feathers on archival board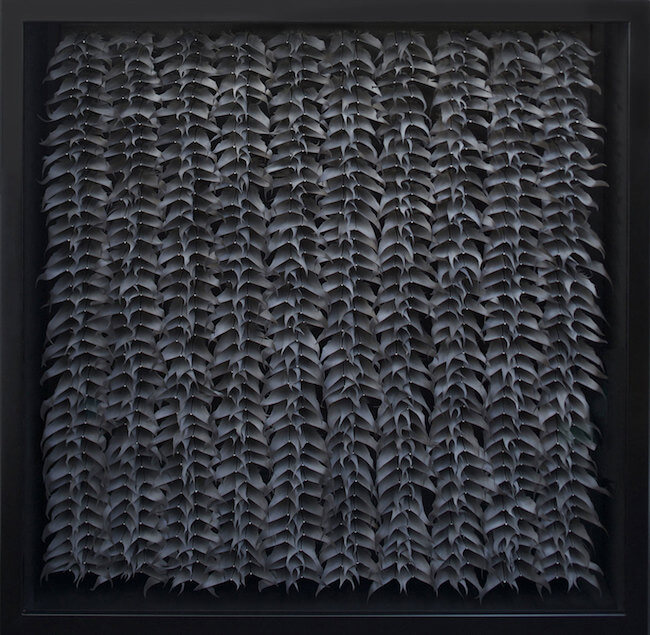 Close up of Swathe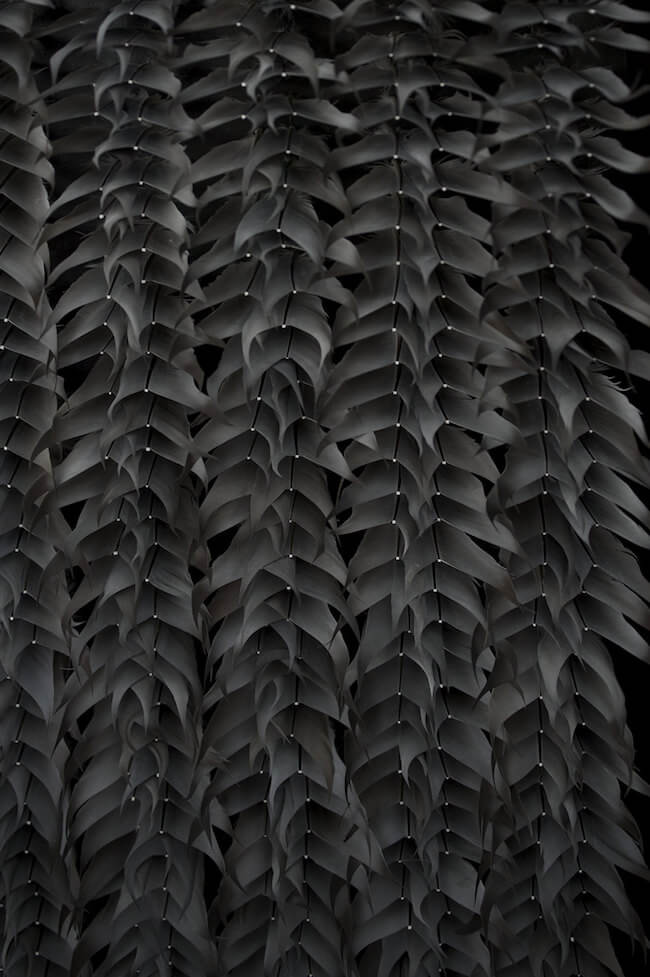 Sissure – Breach, 2016. Mixed media with goose down and pigeon quills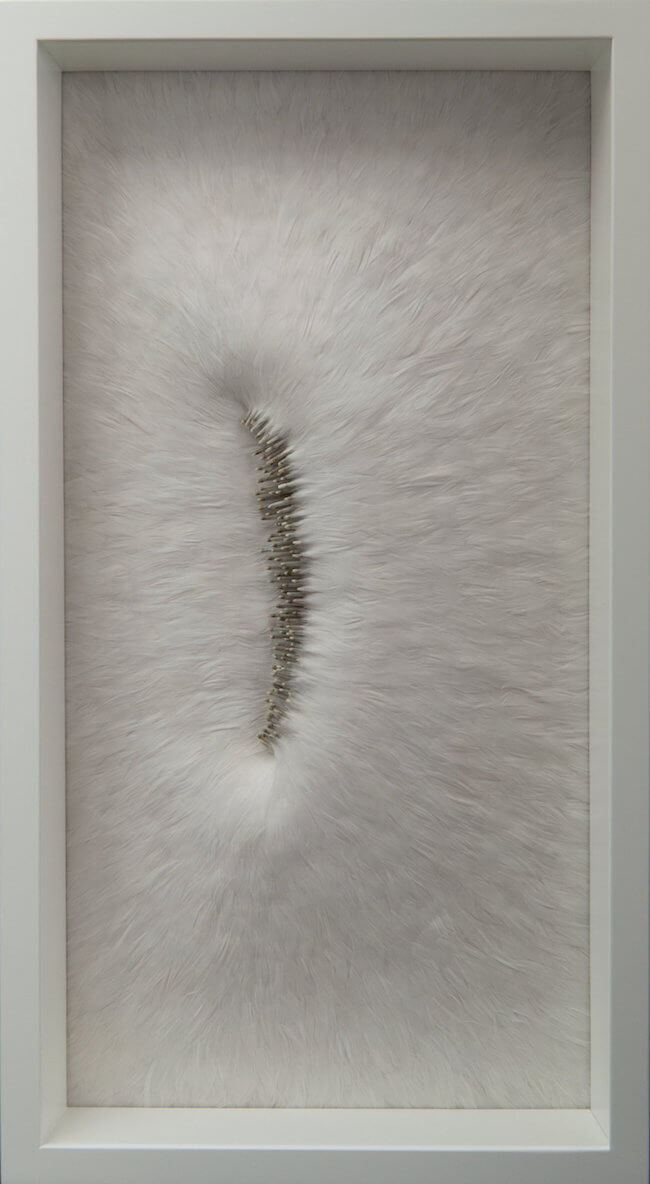 All photos by JP Bland