American artist James Rice became a real Internet sensation with his artwork in a form of motorcycle sculptures made of spoons. Yes, that's right, he is using just bent spoons in the process of creating these beautiful spoon motorcycles.
Air Force veteran Rice was always good in art, but how did it happen that he started to use spoons as an artistic medium, you might ask. And it is a really interesting question and the answer is even more interesting I think. His wife accidently made an order of spoons for wedding favours, much larger than needed. She didn't want to throw them away and asked her husband to make something special out of them. And the rest of the story you can see in the gallery below. Let's just say that people are just loving what Rice has done with the accidently ordered spoons.
The spoon motorcycles became a real Internet sensation and are available for purchase, each priced in the range of $3,000 to $4,000. Rice's latest creation, named 'The Bagger' won three awards at Washington State Fair's Fine Art Show. It is now available for sale on Etsy among others Rice's spoon motorcycle sculptures.
American artist James Rice is creating beautiful motorcycle sculptures using nothing but bent spoons.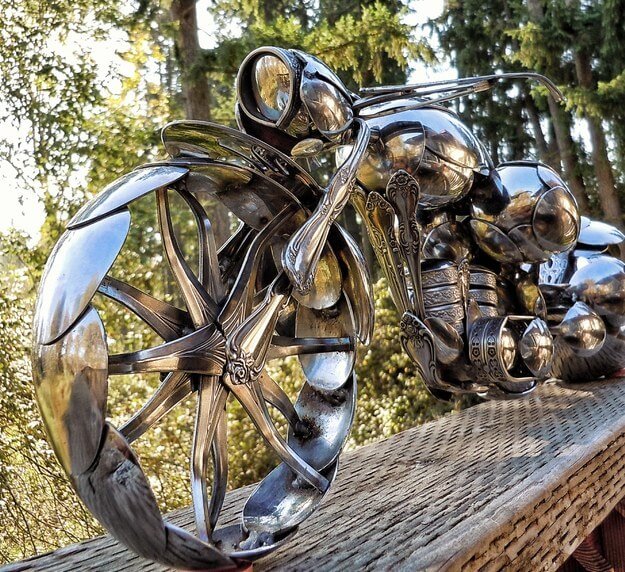 These spoon motorcycles became real Internet sensations and are available for purchase on Etsy, each priced in the range of $3,000 to $4,000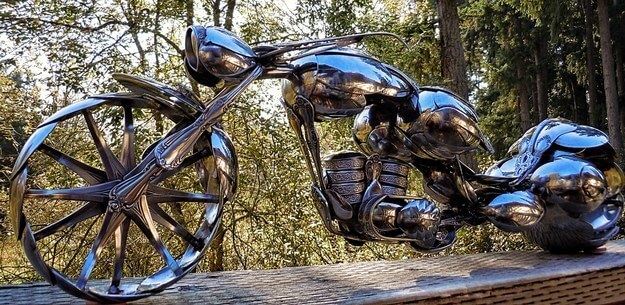 "Jim flattens, bends, twists, and shapes the spoons by hand," the description on the Etsy page reads.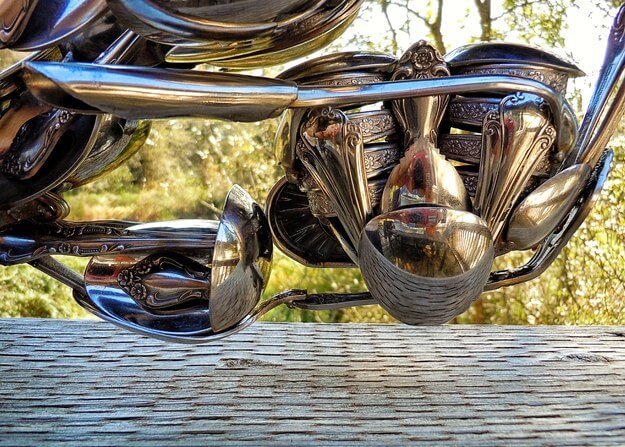 "Everything on his chopper is spoons; engine, wheels, tires, gas tank."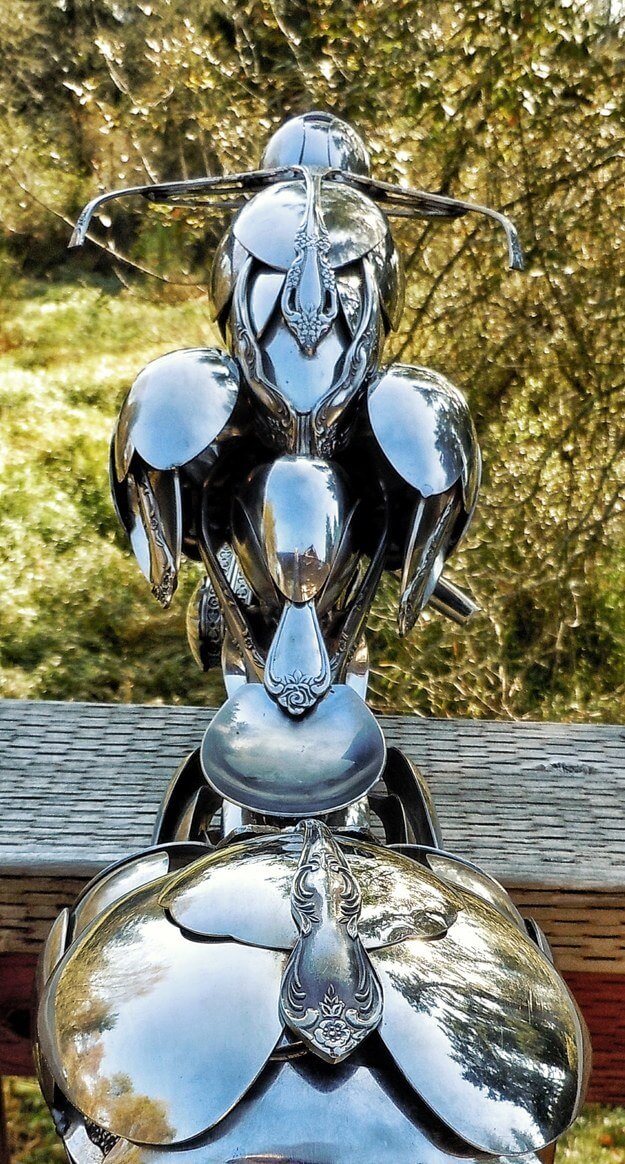 "He truly sees how to make the unassuming spoon into something most of us would have never thought of."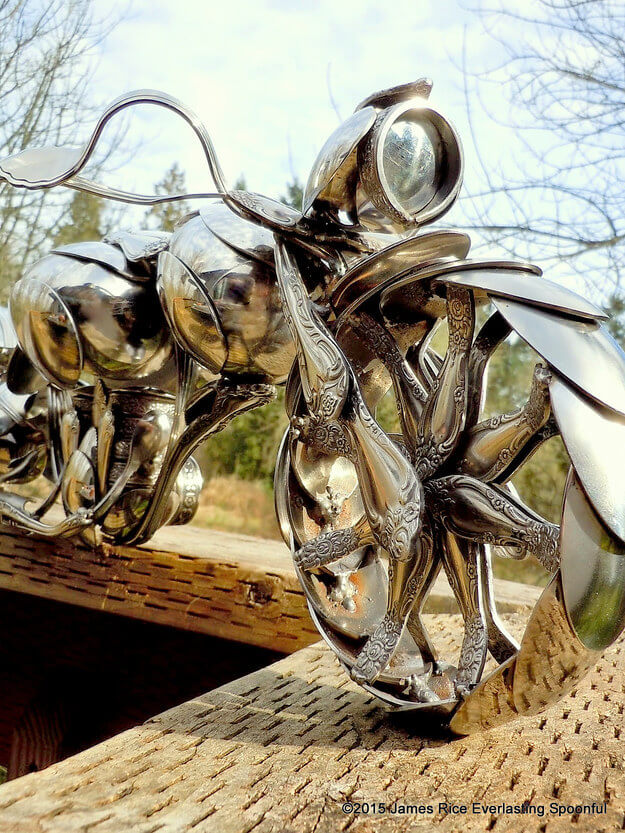 "I was good in art. I could draw, but I really liked taking things apart and putting them back together," says Rice.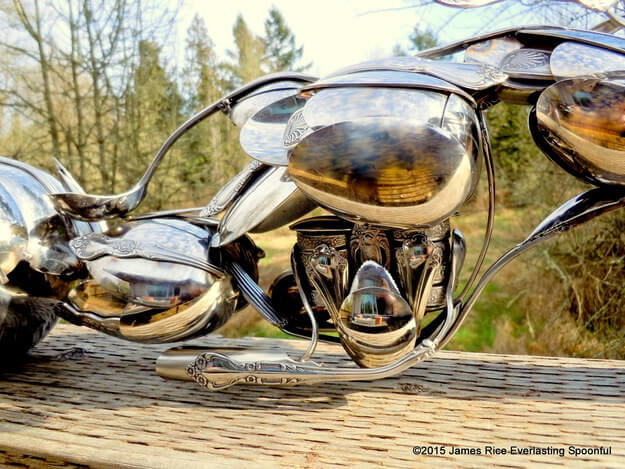 "People are loving it. Not just the biker crowd, everybody likes it."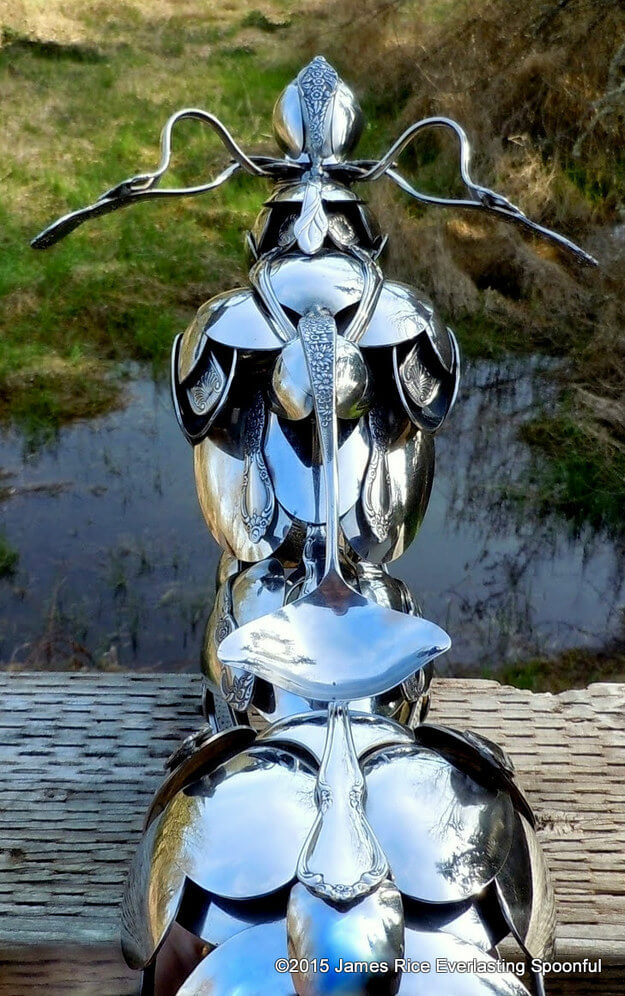 "And that's what I wanted. I wanted some kind of legacy. Something to be remembered for."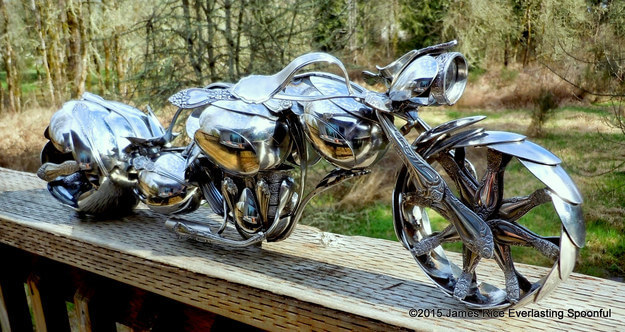 James Rice with his artwork.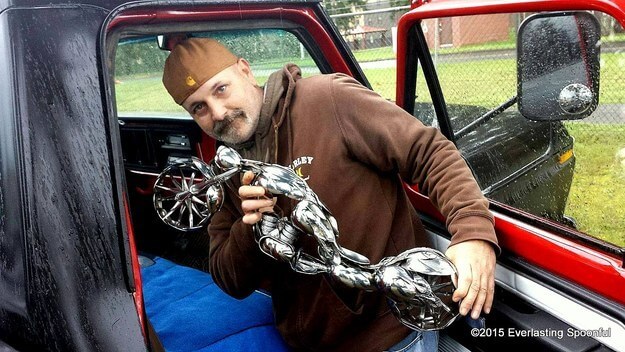 Sorting out his spoons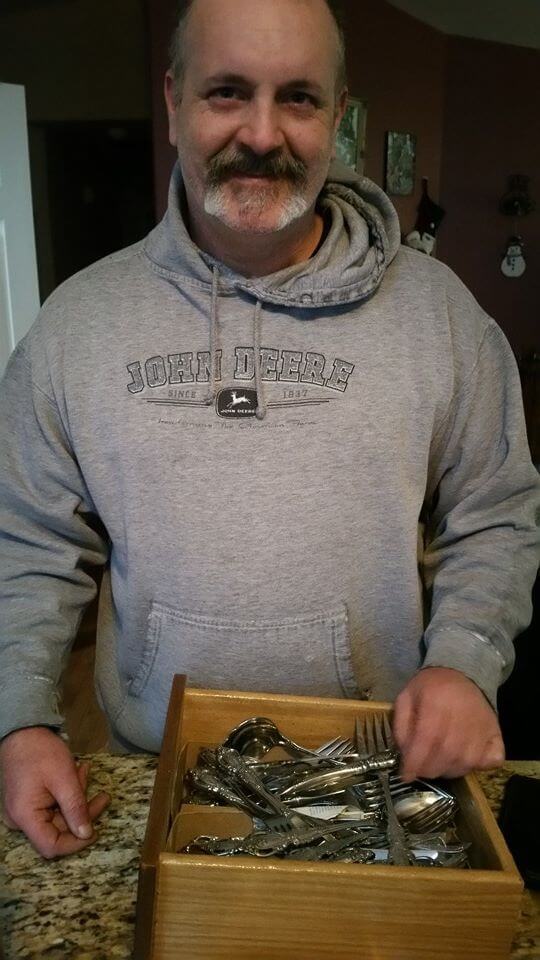 And earlier work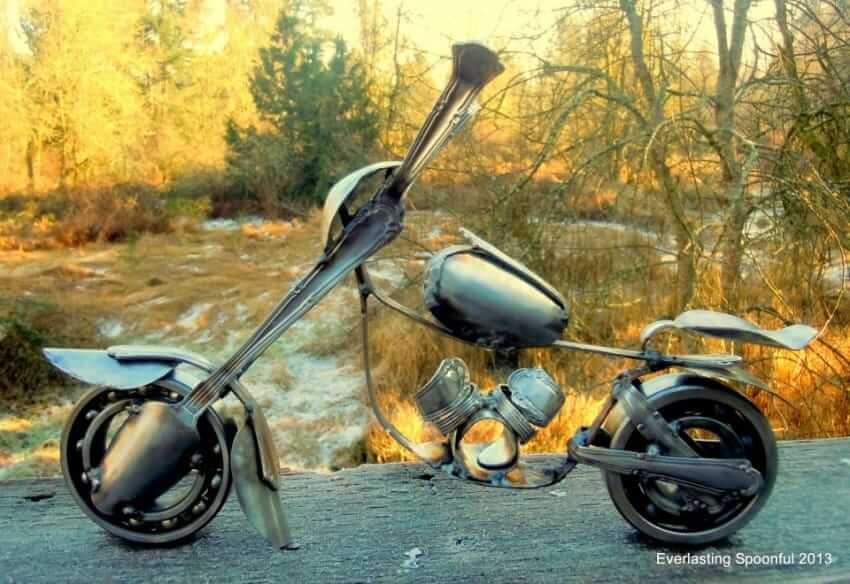 Amazing!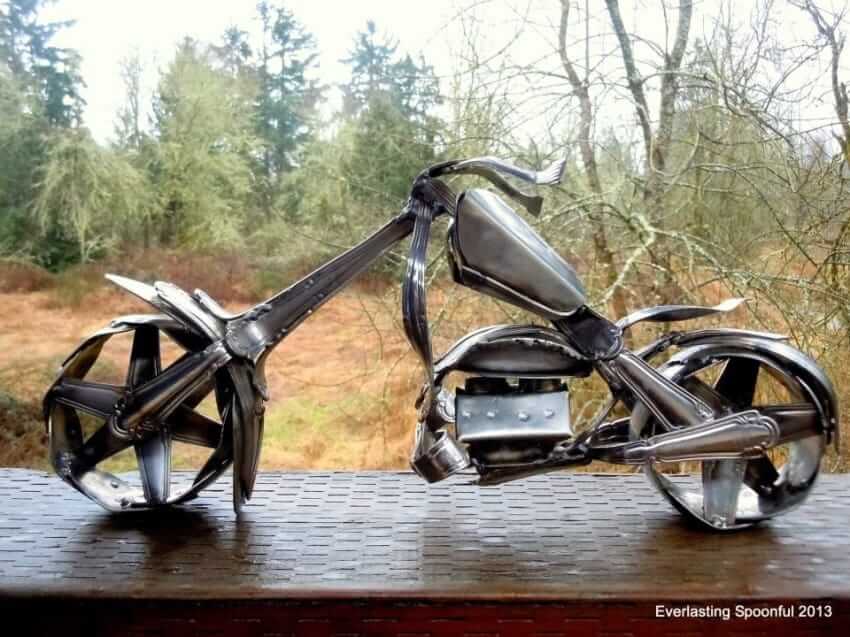 The wheels are a true inspiration, could be a cool rim for a real car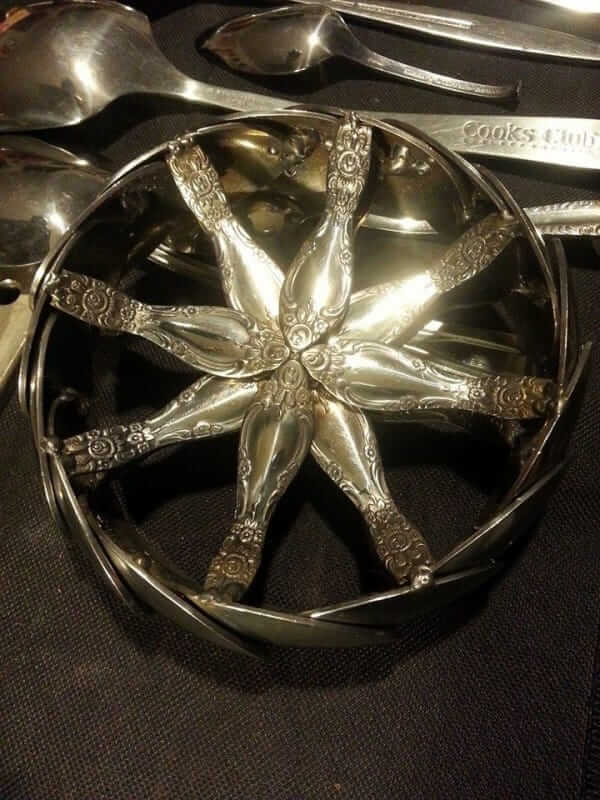 Shiny and cool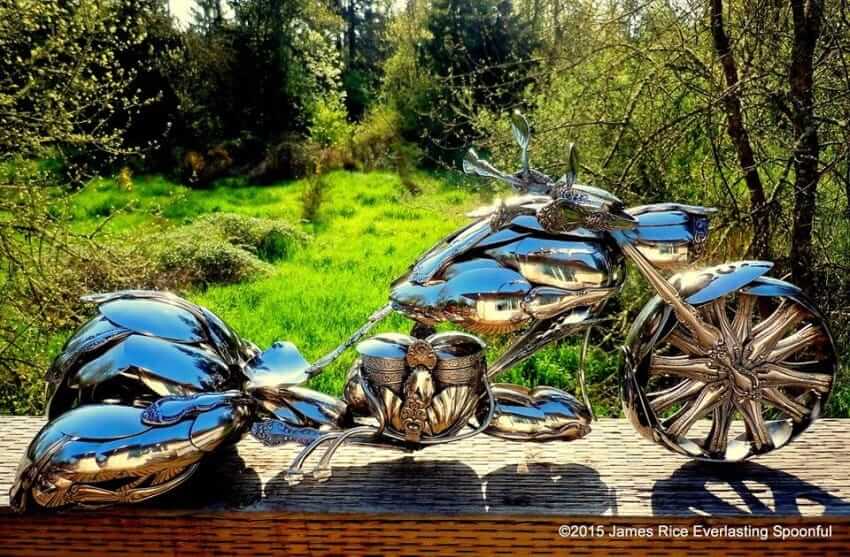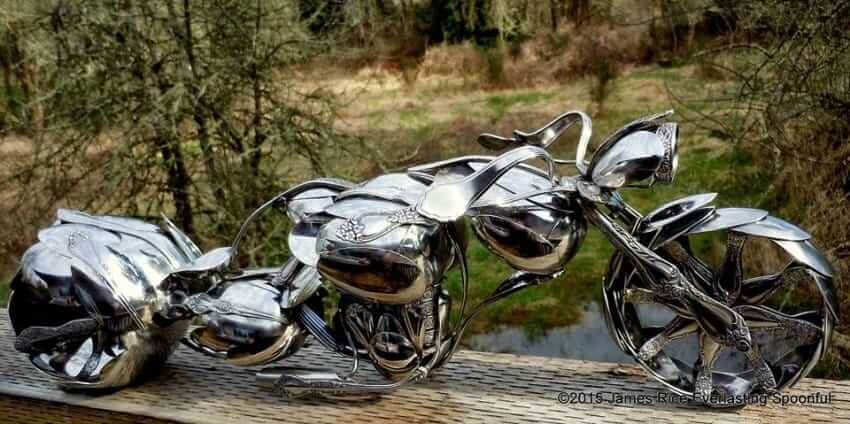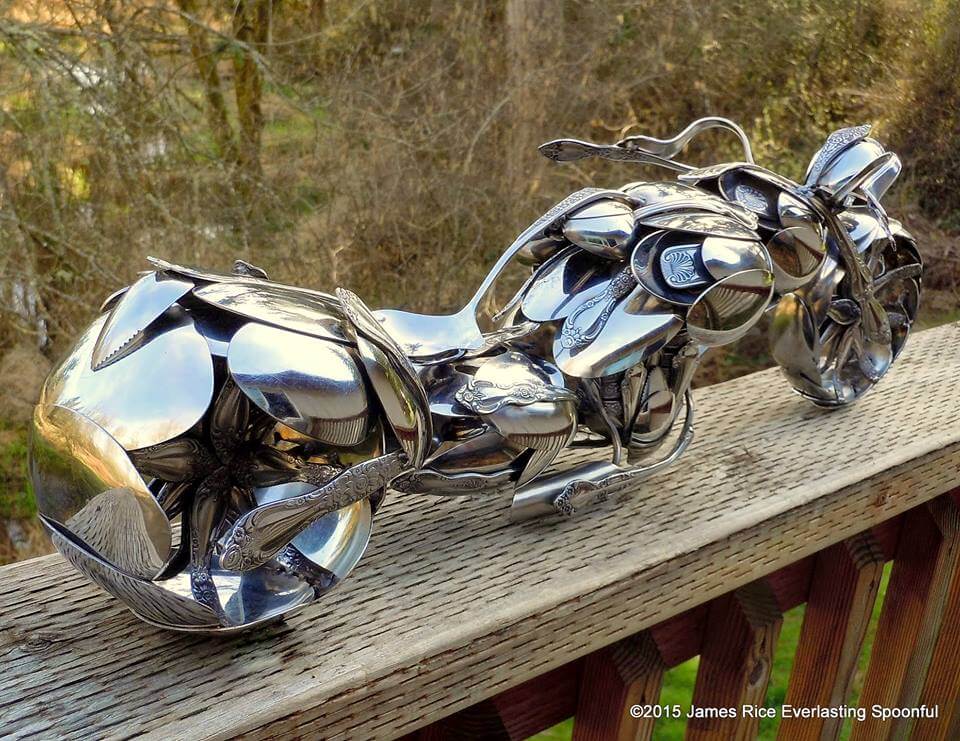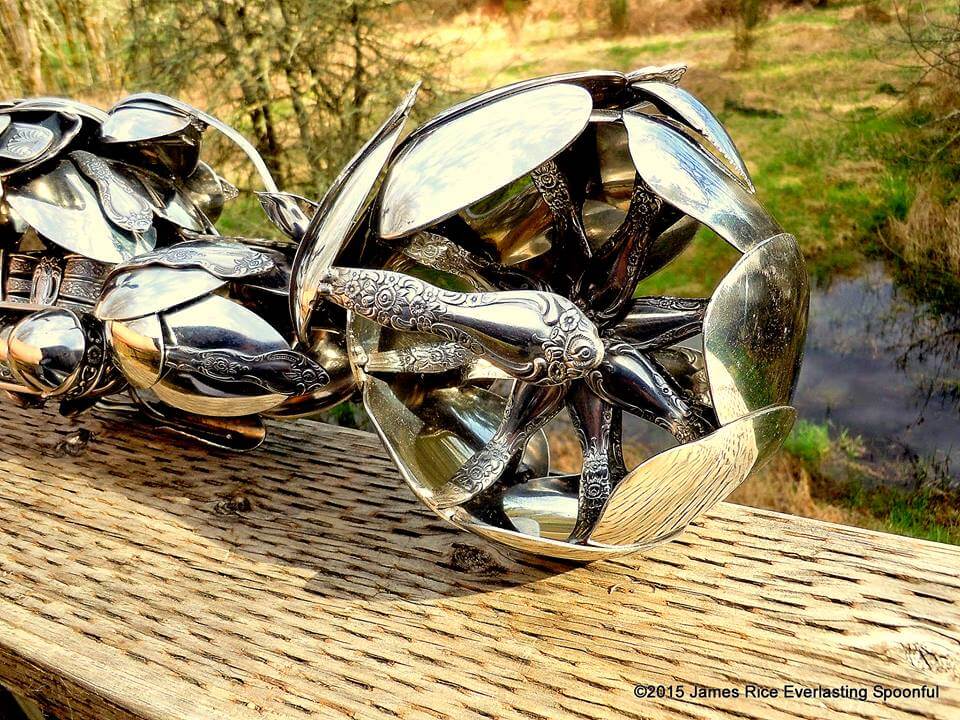 Source: odditycentral