I've won but at what cost? This popular meme refers to Wario standing with a cloudy background behind him with a reaction and body language of being disappointed and very tired. It also has the text " I've won… but at what cost? above him.
The meme is meant to emphasis the fact that sometimes in life you win a small battle but the cost of winning was too large that it wasn't even worth it at the end.
The first time this meme was used on the internet was on tumblr in 2014 ( at least that's how far we can track ). The meme gained more than 40,000 notes very quickly and became a popular meme.
Like all good memes on the internet, Reddit picked this up and it spread like wild fire across the internet.
Below are some of the most popular i've won but at what cost meme reaction images we could find
I've won but at what cost meme examples 
1. One point difference but yet you feel like a loss.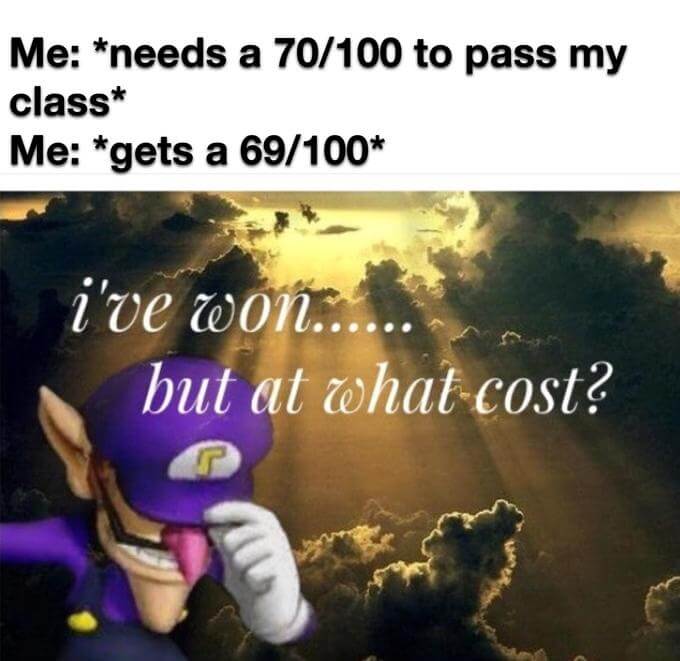 2. Classic winning the fight but losing the battle.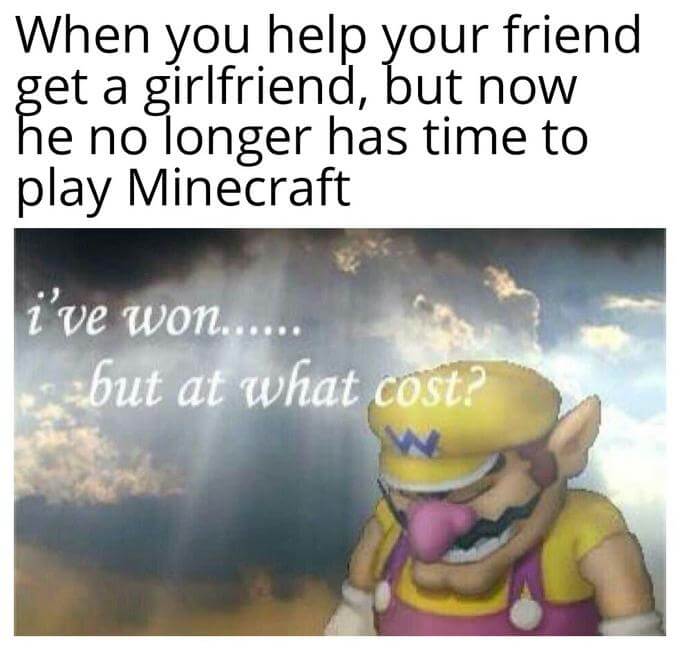 3. Getting better only to find out no one will play with you now that you're better.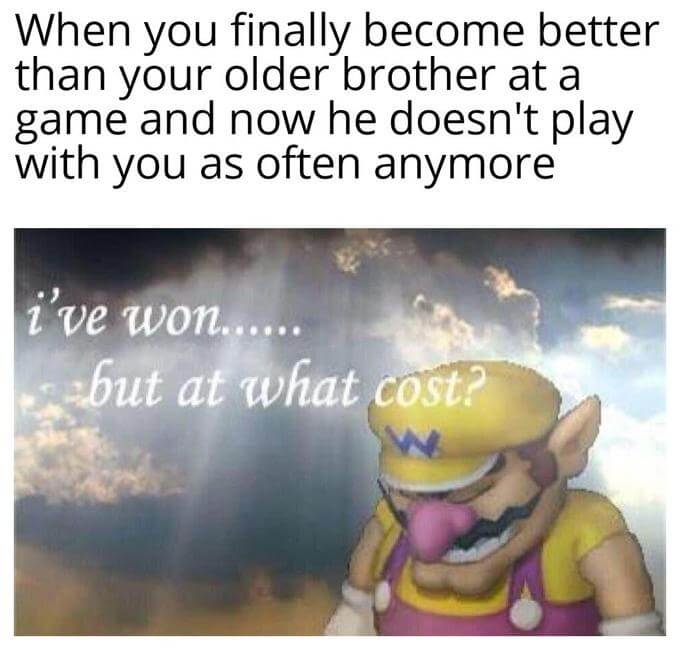 4. Taking both your wife and your gf to dinner to get a free meal. That's bold!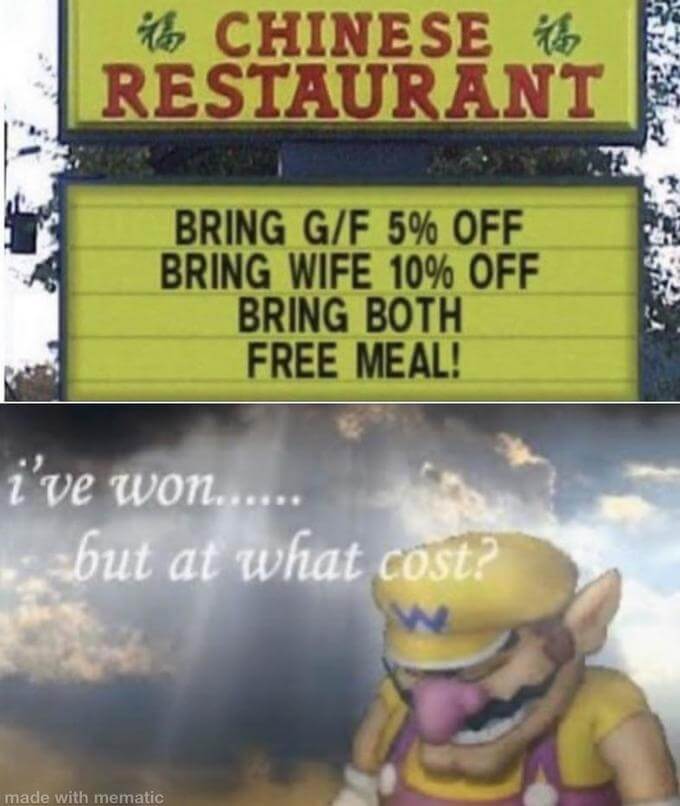 5. When you try to prank your brother but the cake service gets it wrong.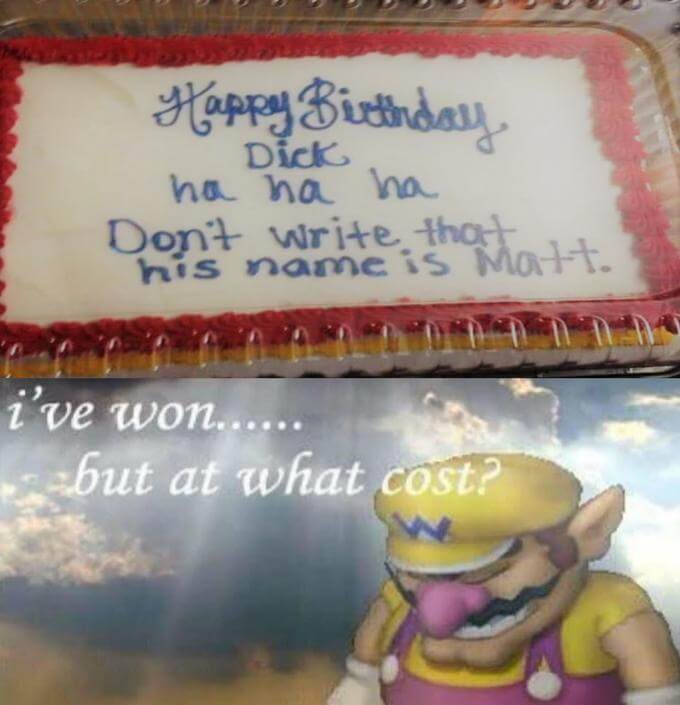 6. Proving your point, but losing your life. That's true winning but at what cost lesson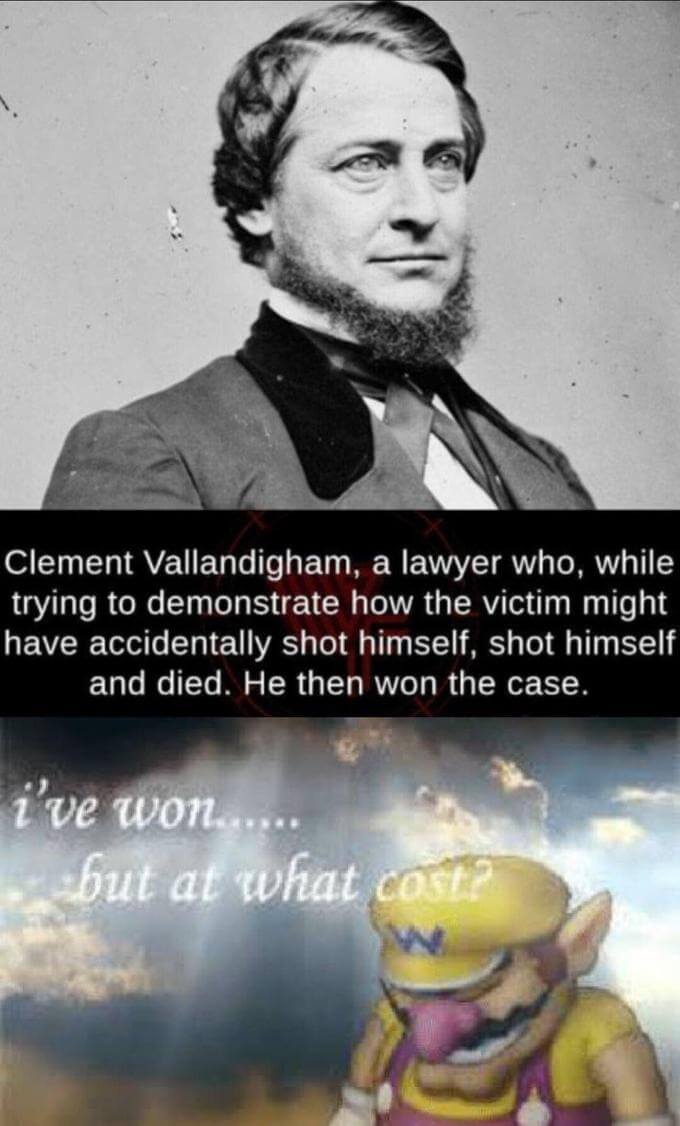 7. That is the worst thing that could happen to a human being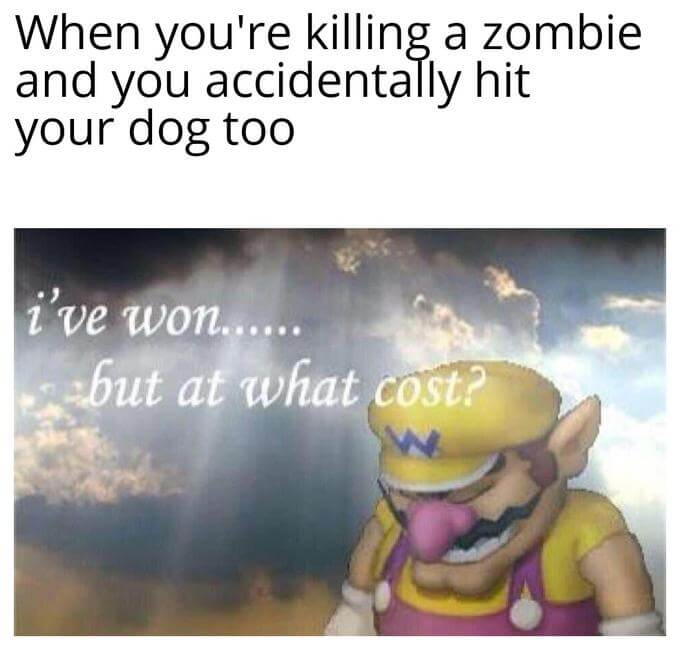 8. When you get to correct your mom on text, but it's not really going to help you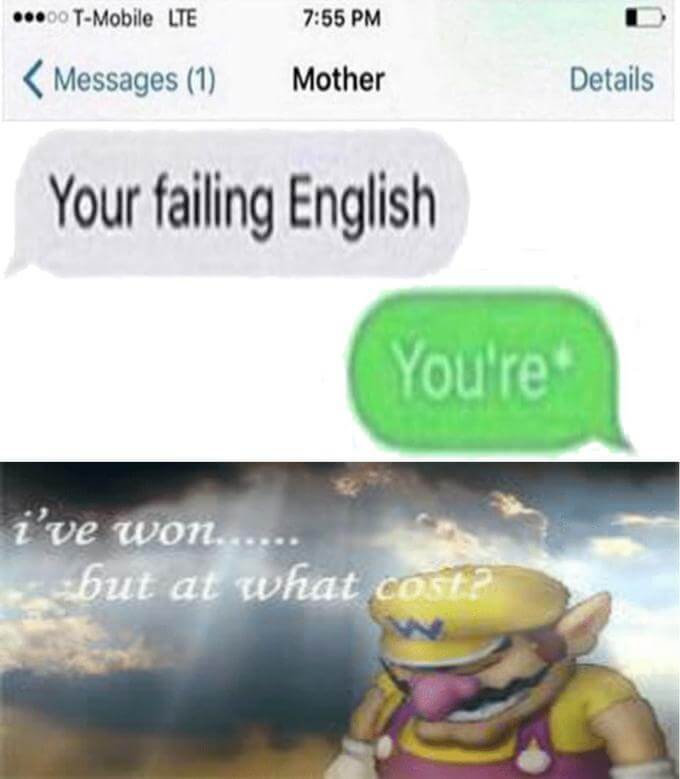 9. That's some serious game level stuff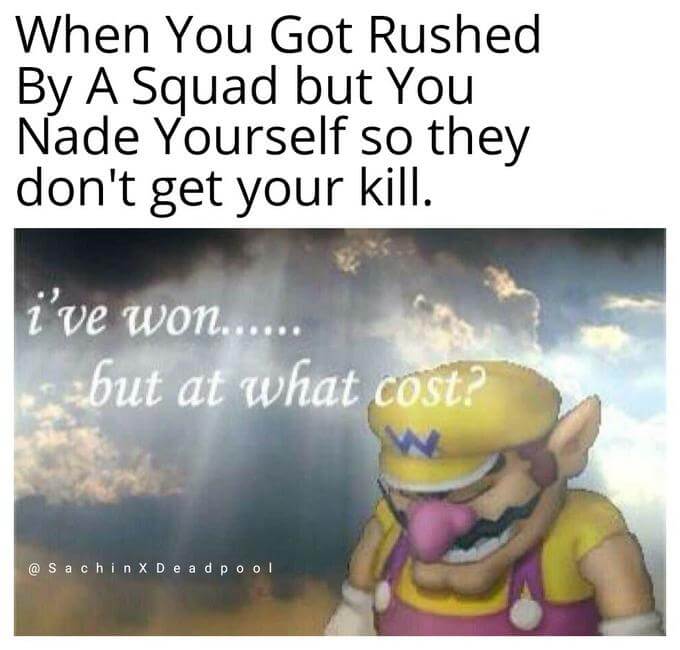 10. When a girl invites you to a Netflix and Chill but you just really want to chill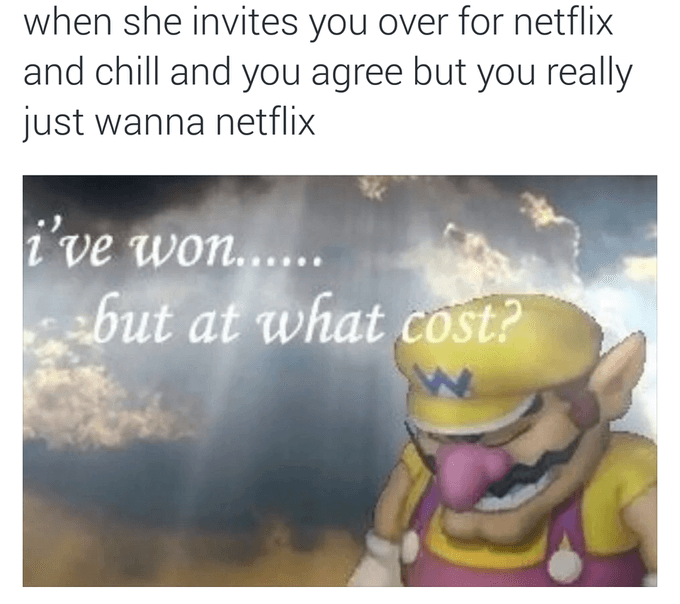 11. Thanos referencing the popular meme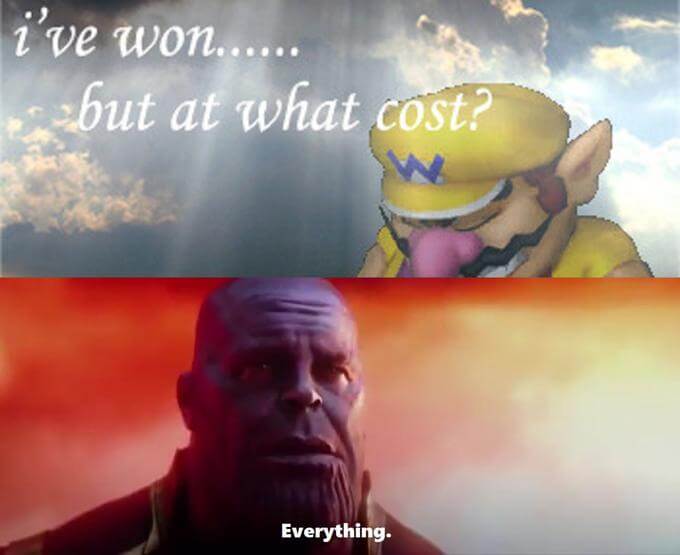 12. The original I've won but at what cost meme in high quality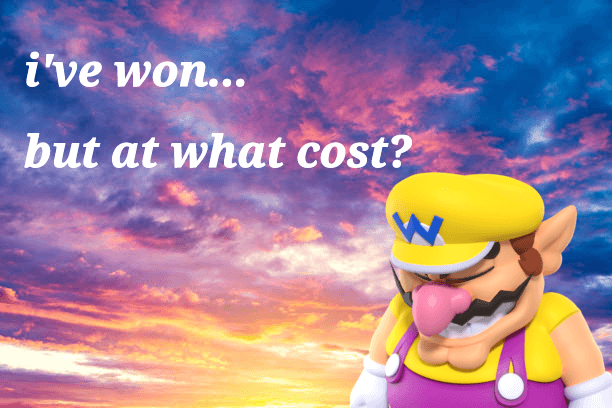 13. It hurts, but you never want the shampoo to hit the ground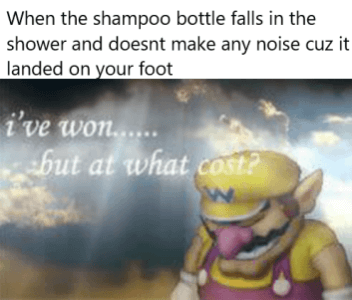 14. You are in my league is the ultimate roast and a great won but at what cost comeback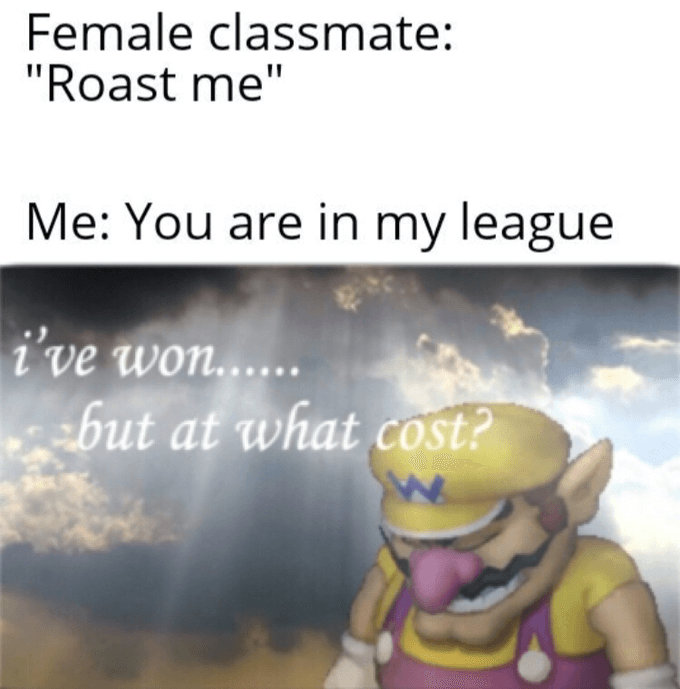 15. Sometimes maybe just take the loss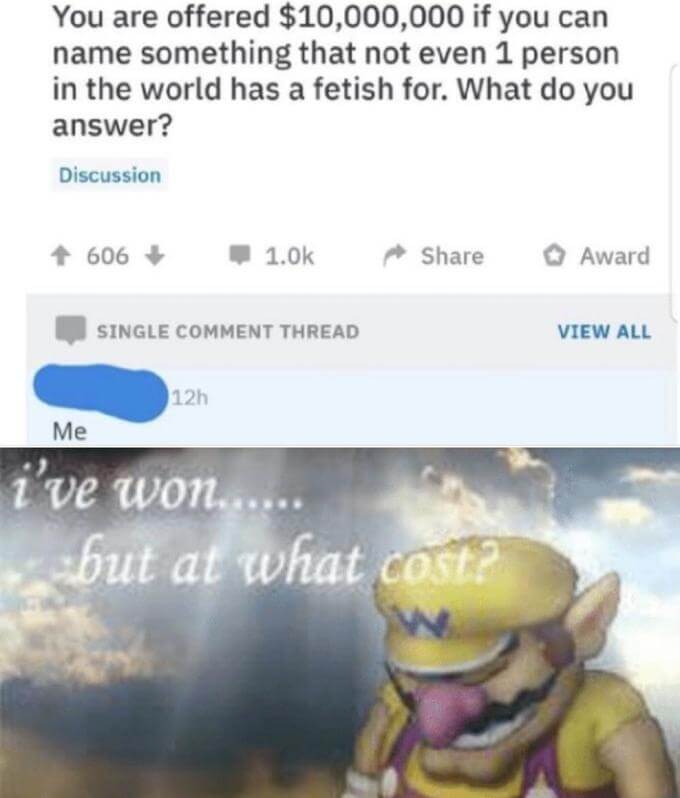 16. I need to lose weight, so I can win with my son and not be ashamed of myself.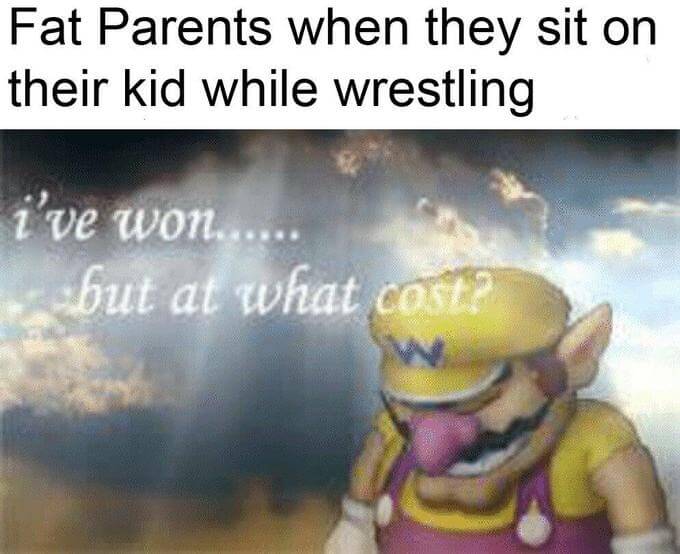 17. I hate sad endings in games. You don't get to enjoy your win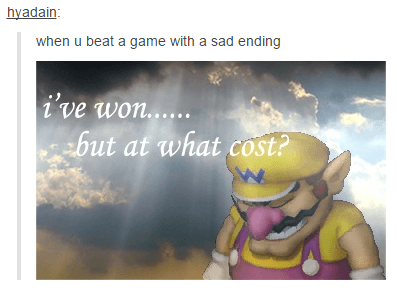 18. Jokes on them – I have no friends and no girlfriend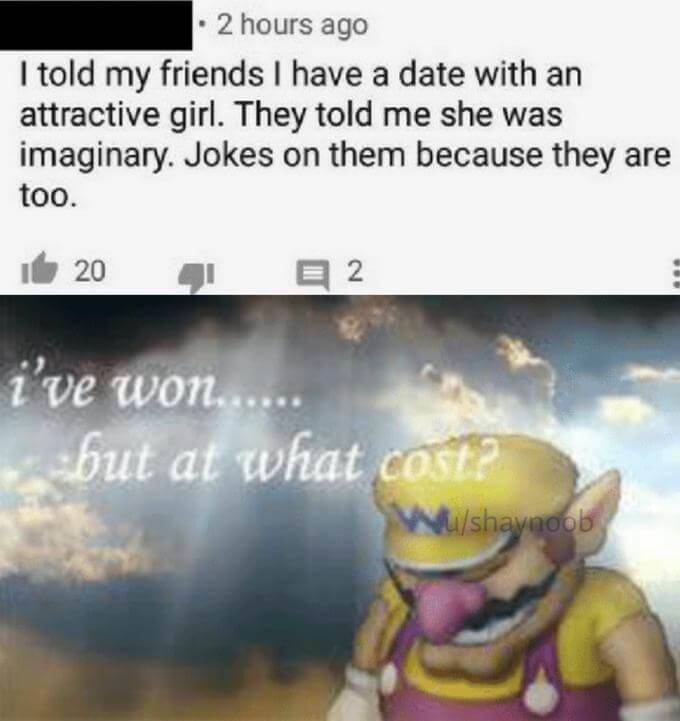 19. You proved you can ruin your car the fastest – congrats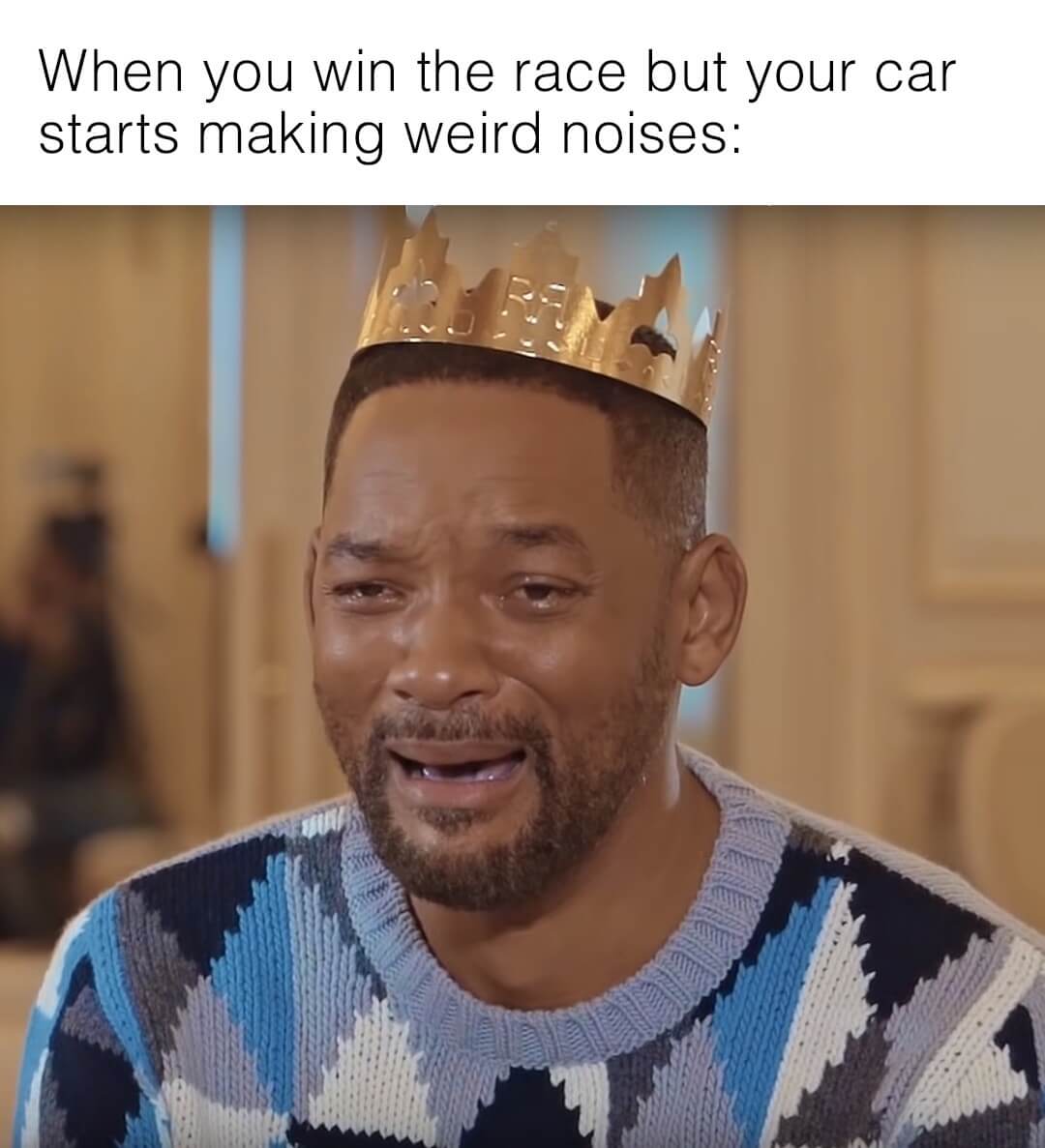 20. Next time be careful what you wish for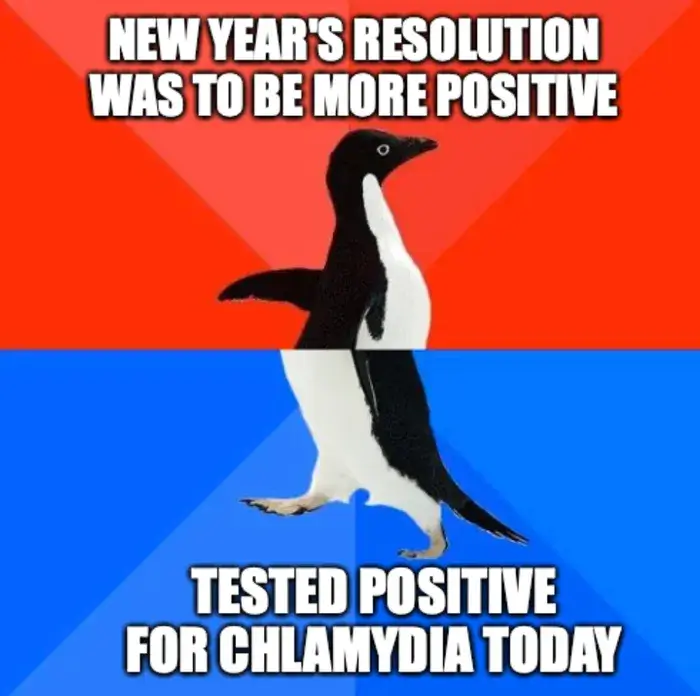 21. You thought you did good, you really wanted it, but no. You lost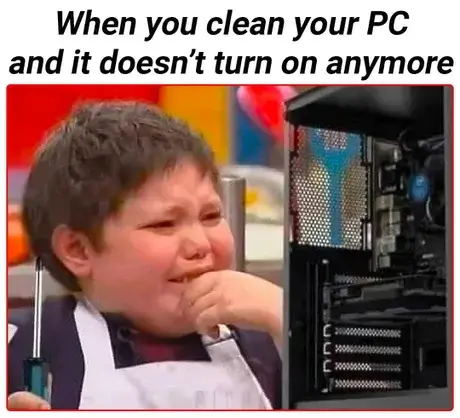 Any of these i've won but at what cost meme pictures got your memories going? I know it did for me, everyone can related to at least one of these. If you liked them, check out this you have won the internet meme post and also share with your friends.