San Francisco native, Scott Weaver is redefining art and patience with his completed sculpture "Rolling Through the Bay."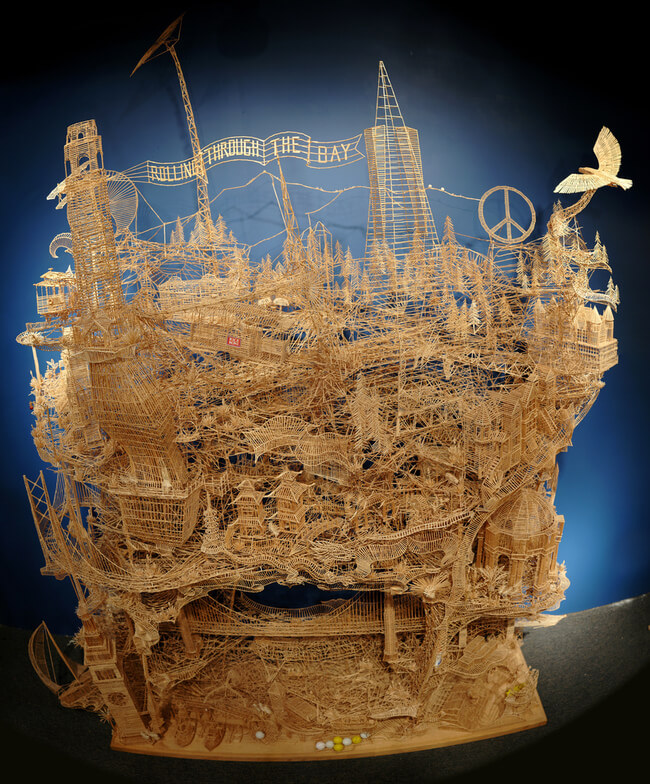 Scott Weaver started building toothpick sculptures back in 1968, when he was just 8 years old. His early structures ranged from 2-4 feet tall, and even built one with a ping-pong ball that could roll through it.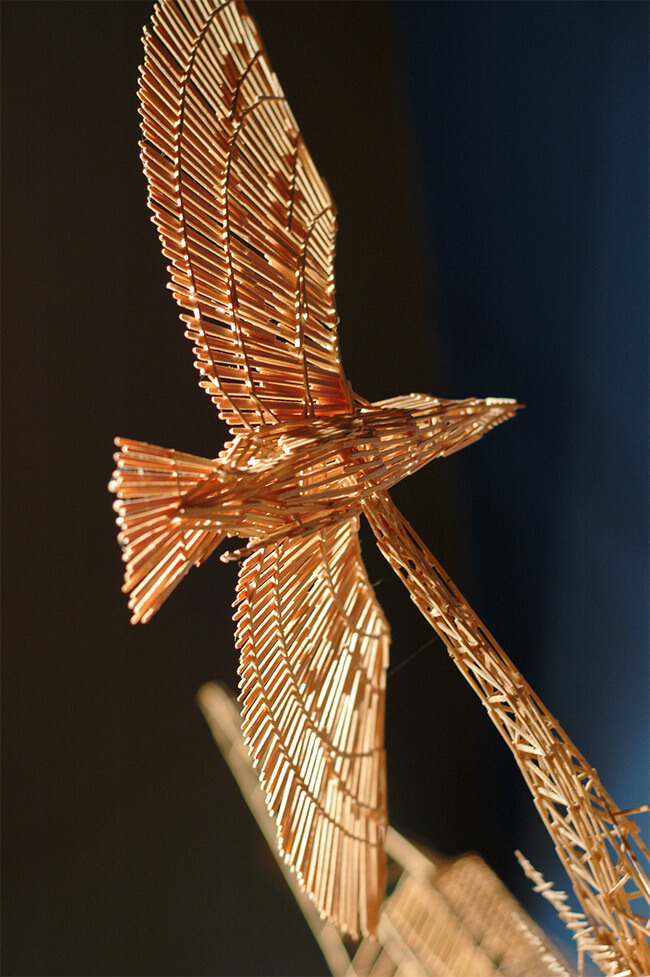 In 1974, Weaver started creating what is now known as Rolling Through the Bay. He began by adding the Golden Gate Bridge and Lombard Street, which also happened to have had a ping-pong ball roll through it. The design has taken Weaver over 34 years to complete, pausing for a few years to work on other projects, marry his beautiful wife, Rochelle and to have a wonderful son, Tyler.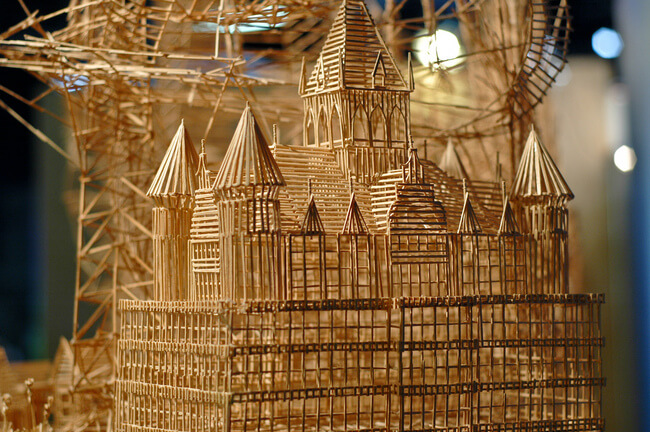 Weaver states that he has experimented with several different brands of toothpicks. "I've used Diamonds, Forsters Ideals, Penleys…Richwoods were the best, back in the nineties. Now I use Diamonds because they're the most accessible for strength, they're birch still, I think."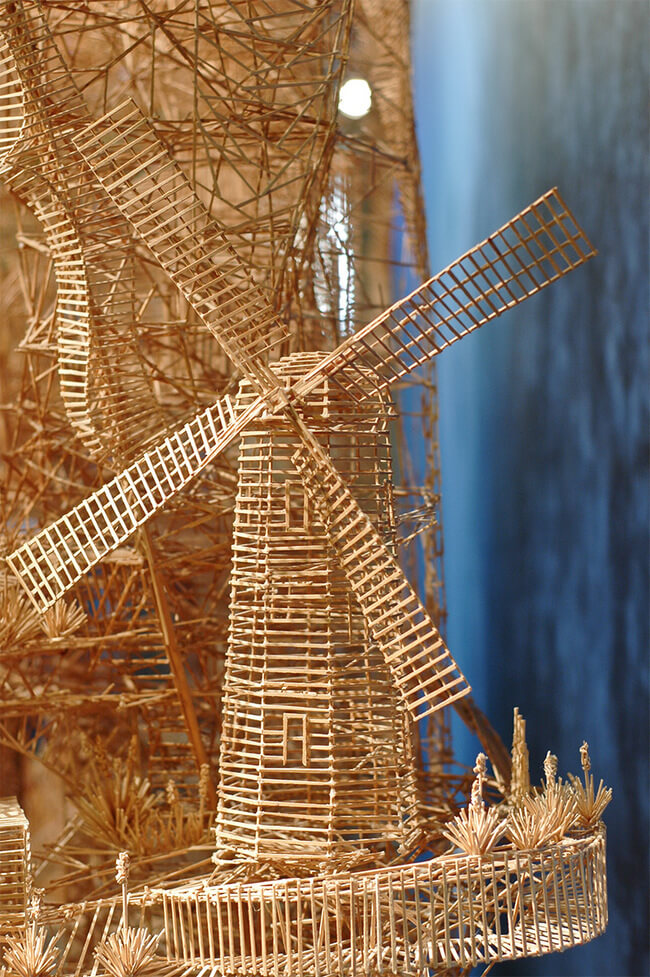 He even has collected toothpicks over the years from friends and family that are apart of this design. "I also have many friends and family members that collect toothpicks in their travels for me. For example, some of the trees in the Golden Gate Park are made from toothpicks from Kenya, Morocco, Spain, West Germany, and Italy. The heart inside the Palace of Fine Arts is made out of toothpicks people threw at our wedding."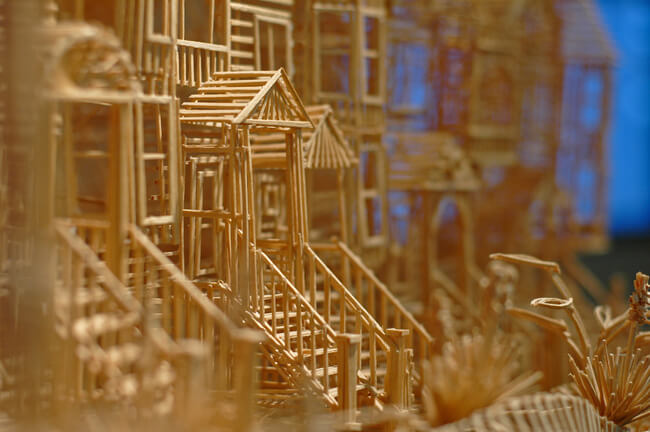 Using only Elmer's glue and over 100,000 toothpicks, Weaver's 3,000-hour project is finally complete.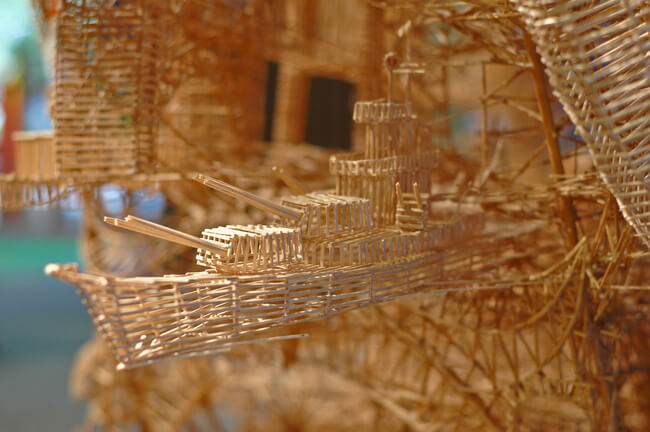 You can learn more about Weaver, his work, and even watch a video on his website.