Jeff Victor is the illustrator who created these Pop Culture illustrated alphabet. He's making it a little bit easier for us to remember the ABC's. Thanks, buddy. In all seriousness, this would be a fun way to teach kids the alphabet. These days A is for Apple
just
isn't cutting it. It's
just
boring. Who cares what letter apple starts with? How about A is for Ariel? Now you'll never forget the letter A. You're welcome, kids.
Jeff says "The idea for this piece came about when I realized there were many characters I wanted to paint, but couldn't find a way to work them into my "

Evolutions

" series

. "
This is a brilliant idea. If you want to draw or create everything, go by the alphabet. There are so many letters.
Seriously
, guys, there are so many.
Anyway, with each letter of the illustrated alphabet, he created a different pop culture or geek icon from his favorite fandoms
.
I think
he got them all. If not, he can always go back through and do a new illustration for each letter.
Take a look at this cool illustrated ABCs and let us know what you think in the comments section.
A is for Ariel, B is for Batman and C is for Cobra – these are only the first in the illustrated alphabet series, keep scrolling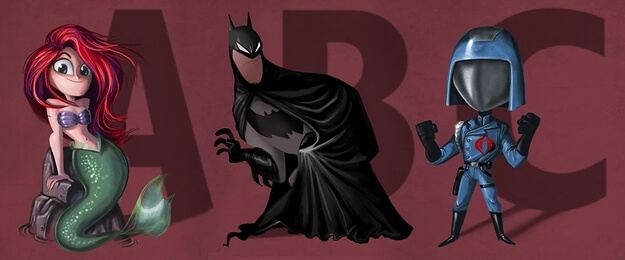 D is for the Time Lord himself Doctor Who, E is for Edward Scissorhands and F is for Fry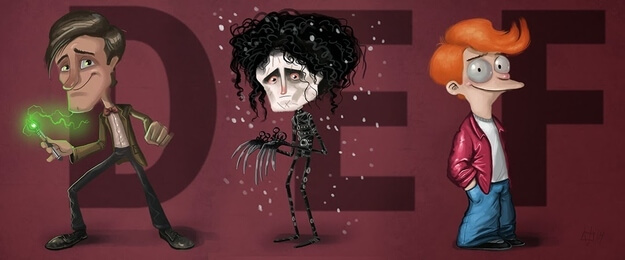 G is for Ghost Buster, H is for He-Man and I is for the famous Iron Man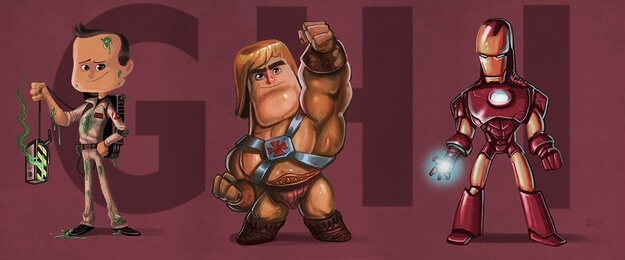 J is for Jason the creep, K is for KHAAANNNNN and L is for Leonardo, arguably the best Teenage Mutant Ninja Turtle.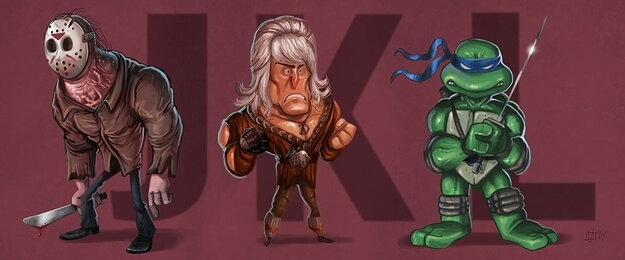 M is for Mega Man, N is for Nosferatu and O is for Optimus Prime!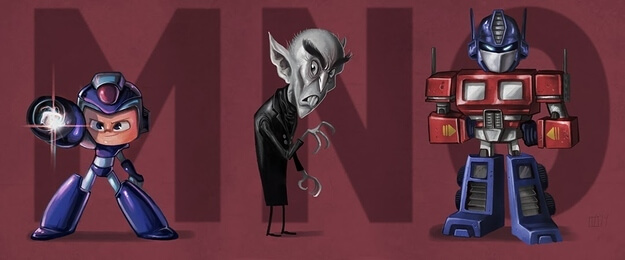 P is for Pikachu, Q is for Quagmire and R is for Robocop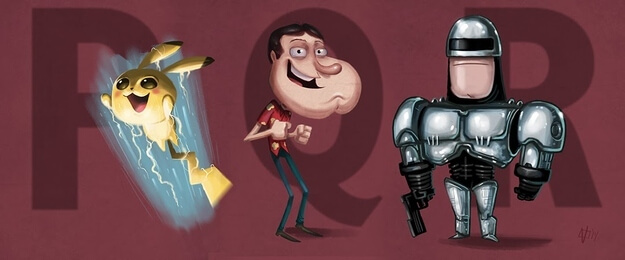 S is for Saruman, T is for Akira's Tetsuo and U is for Ursa. Superman's arch nemesis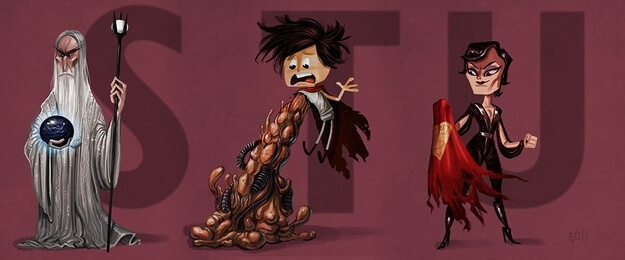 V is for Vampirella, W is for Wonder Woman and X is for Xena
Y is for Yoda and Z is for Zombie. And these were the illustrated alphabet by Jeff Victor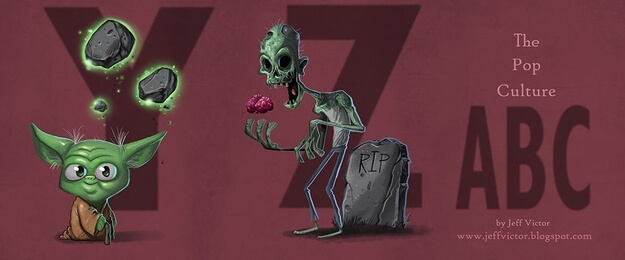 Let's share this to spread the joy
See more of Jeff's works here: Website