What's common for all houses that use solar energy as a power supply? They are easy to spot because of the obvious solar panels montaged the most often on the roof. However, The guys from Tesla came up with a smooth solution in a form of new solar roof which looks just like ordinary roof panels one from the street level. Textured glass tiles with integrated solar cells have a special coating which makes tiles transparent when viewed directly, but change appearance depending on the viewing angle. In a word, the roof makes your neighbours say: "Check out this sweet roof," and that was exactly the idea as Tesla CEO Elon Musk claims.
We got used to hearing about innovations in the car industry when Tesla name is mentioned, but this time they did something different. The Tesla solar panels is a jointly branded venture with SolarCity and as Musk explained:
"Tesla is not just a car company. The real purpose of Tesla is to innovate the future of power. Cars are just part of the solution."
The roof is both – aesthetically appealing and efficient. It comes in different styles – Textured Glass, Slate Glass, Tuscan Glass, and Smooth Glass. 

The tiles are made from quartz, promising a durability that Musk calls "quasi-infinite." Operating with 98% efficiency compared to traditional solar panels, Tesla's roof have an assistant in a form of Powerwall 2.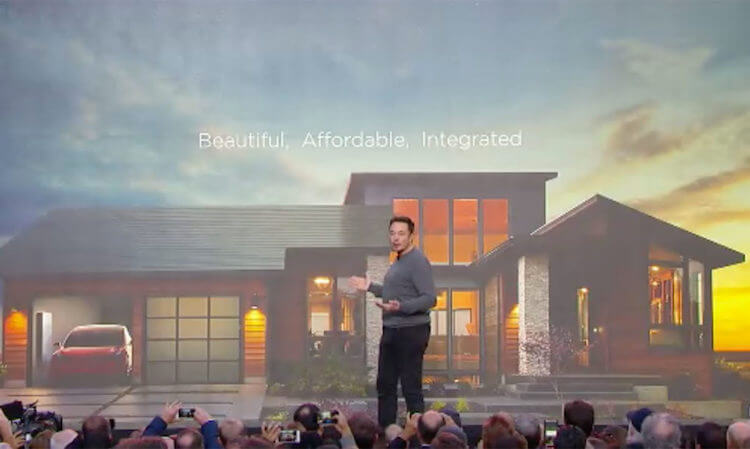 The Powerwall 2 allows you to seamlessly store energy harvest from your solar roof and use it to power your electric car. Powerwall 2 costs $5,000 and will be available for order on the Tesla website shortly.

If shareholders approve Tesla's $2.2 billion acquisition of SolarCity on November 17th, Tesla will be a step closer to realizing its dream to round up its production of products that allow energy generation, storage, and transportation.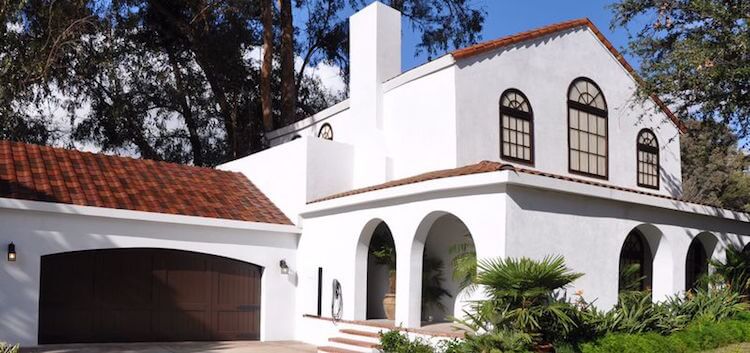 They have announced their big project and plans on the Universal Studios set of Desperate Housewives when Musk convinced the crowd that his vision for Tesla is on the brink of reality.
Source: mymodernmet