Among all other breeds of dogs, the Pit Bull is ultimately known and developed as a fighting dog and is hailed as the aggressive, fierce and violent animal whom nobody could control except his trainer/owner. Because of their strength, they are also considered good companion dogs, therapy dogs, and police dogs. However, a U.S. based French Photographer Sophie Gamand, resolves to change the bad reputation of pit bulls in popular culture and presented them in her photographs wearing flower crowns that show their gentle and softer side.
Sophie Gamand is a French photographer who won many awards for her work over the years. She is known as an avid animal lover and living and working in New York. Her work with dogs started to get serious around 2010 and she since travels the US and photographs shelter dogs for free to help them get homes.
Here's an interview with Sophie about her work with dogs
Her series of photos entitled, "Flower Power, Pit Bulls of the Revolution" has an objective to nullify the wrong beliefs about them and to present them as cuddling dogs as well. Another reason is to encourage dog-lovers out there to adopt them.
The dogs modeled in Gamands photos are just some of the dogs rescued and are looking for their new homes. They are temporary under the care of three rescue groups in New York. The photo prints sales proceeds will go to these rescue shelters. More info: Website | Instagram | Facebook
Cali

Image Credits: Sean Casey rescue
Minnie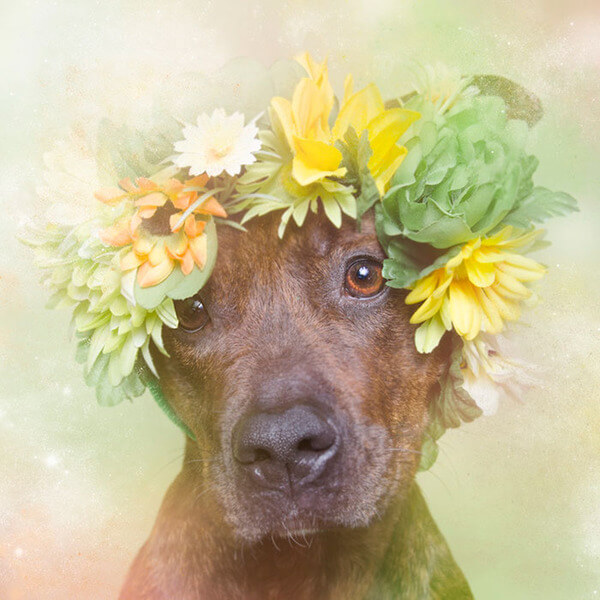 Image Credits: Sean Casey rescue
Baby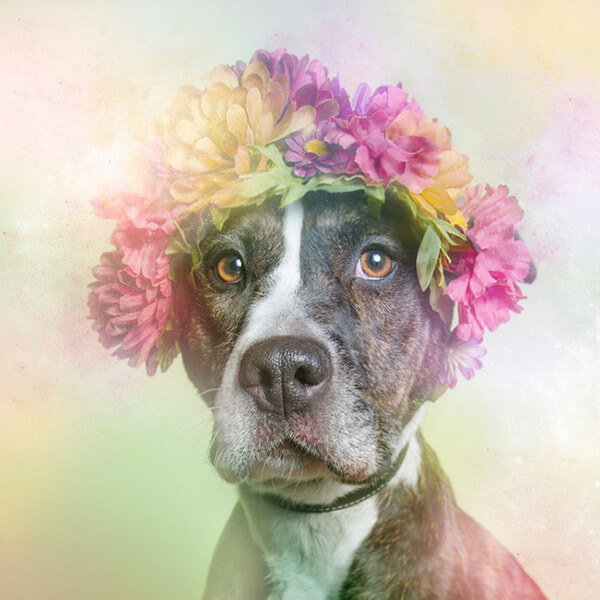 Image Credits: Sean Casey rescue
Rex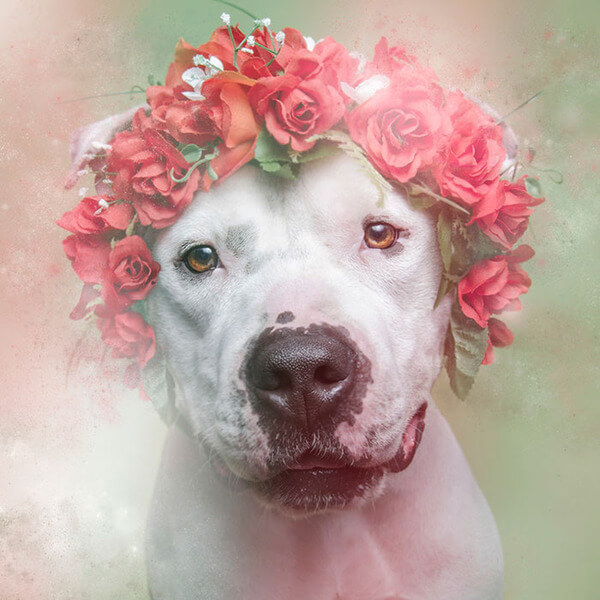 Image Credits: Sean Casey rescue
Sweetheart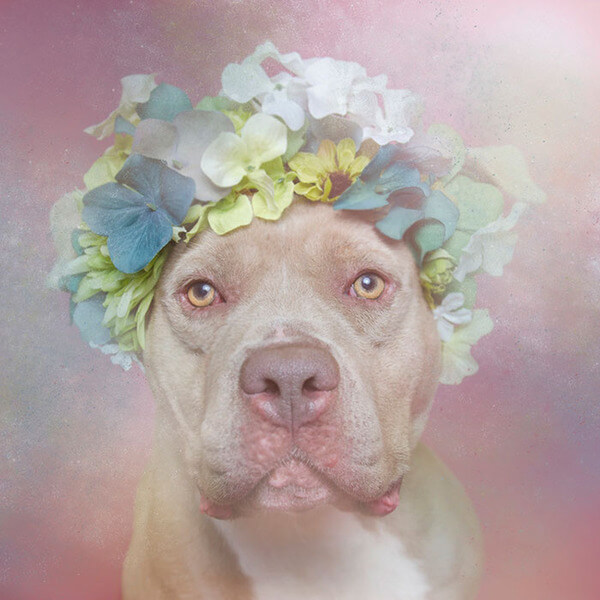 Image Credits: Second Chance rescue
Fancy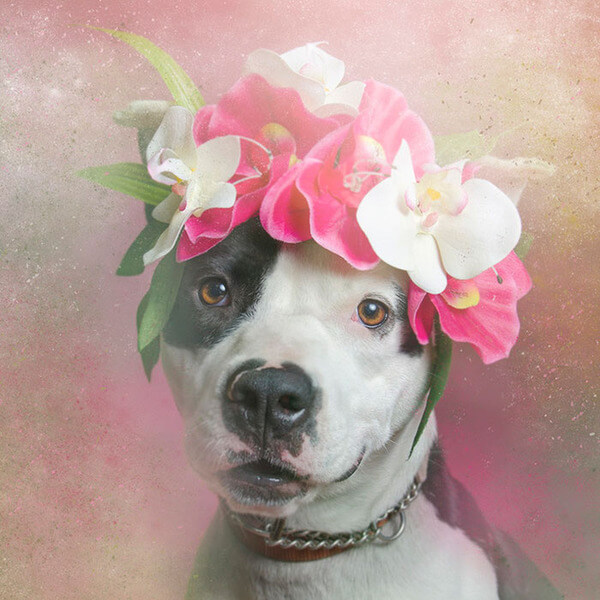 Image Credits: Second Chance rescue
Jellybean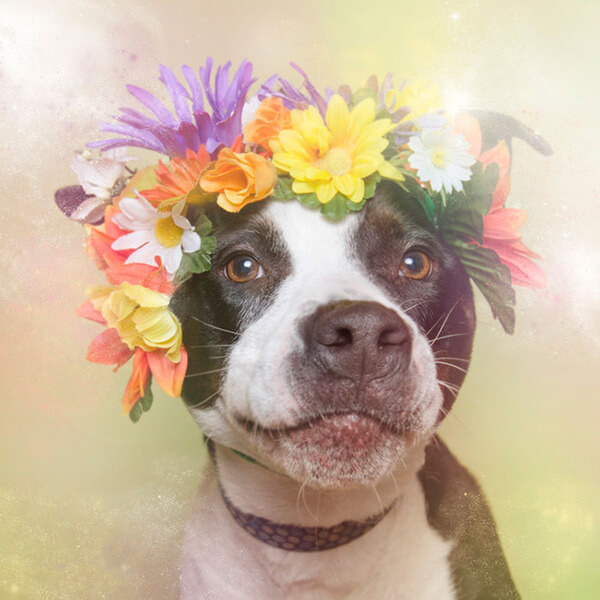 Image Credits: Sean Casey rescue
Regina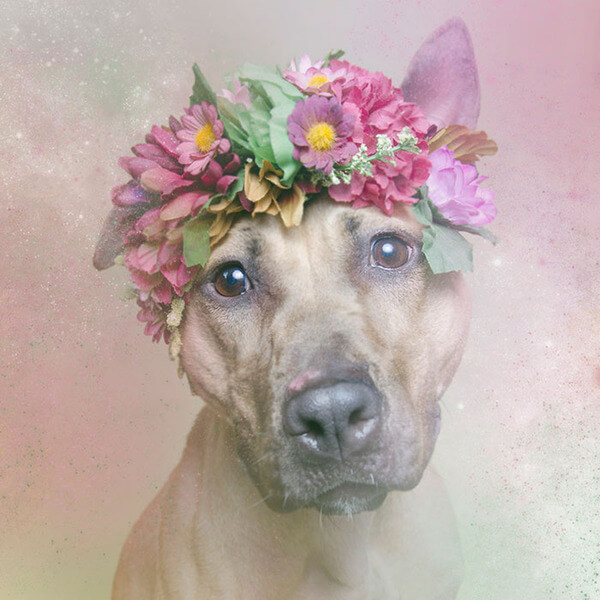 Image Credits: Sean Casey rescue
Erica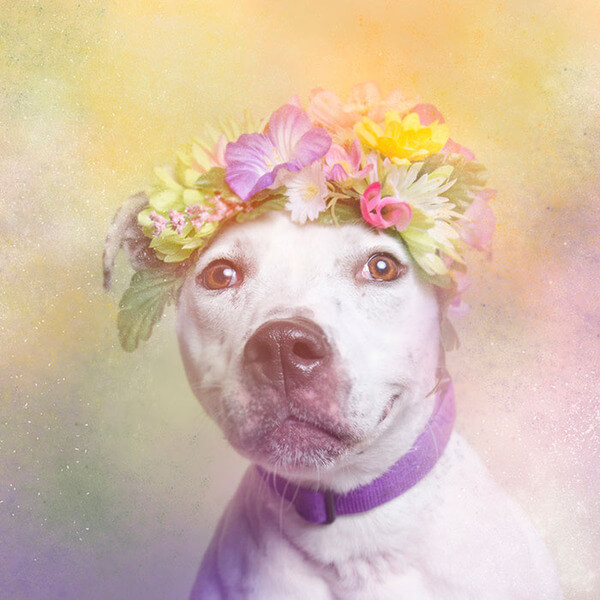 Image Credits: Sean Casey rescue
Athena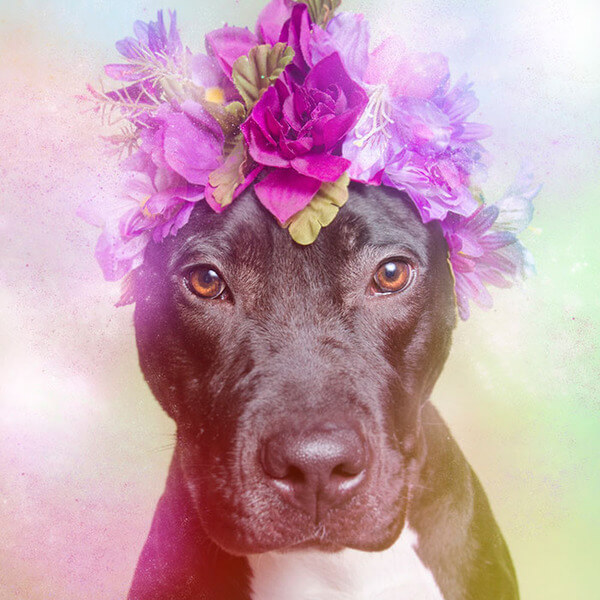 Image Credits: Sean Casey rescue
Lucy