It's official: the US is a nation of animal lovers, with a recent survey from Harris Poll showing that 95% of pet owners now consider their pets to be a part of the family.
To help make sure that your pets are feeling the love, we've put together a list of four simple ways to turn your home into a pet paradise. Follow these simple tips, and we guarantee that your pet will be busy hopping, running, and flying around to their heart's content.
1. Make the Most of Your Space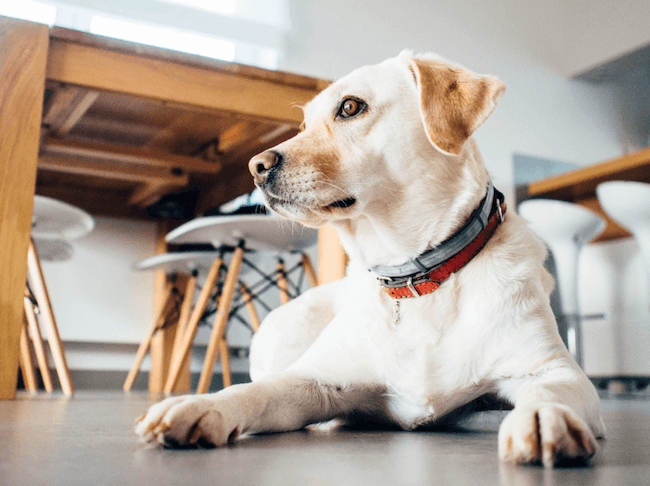 One of the most important elements to a pet's happiness is space. They need to have the room to explore the different sights, smells, and sounds that are found in a home to keep their minds' engaged. If they're trapped in one room the whole day, your pet's physical and mental health – probably along with your furniture – are going to suffer.
If your home isn't that large, consider ways in which you can you can link the front and back garden so that your pet can explore without you having to be there. Installing a doggie door or a cat flap, if you have a cat or dog for example, is a simple way of expanding their play area with minimal expenditure.
2. Turn Your Garden Into a Playground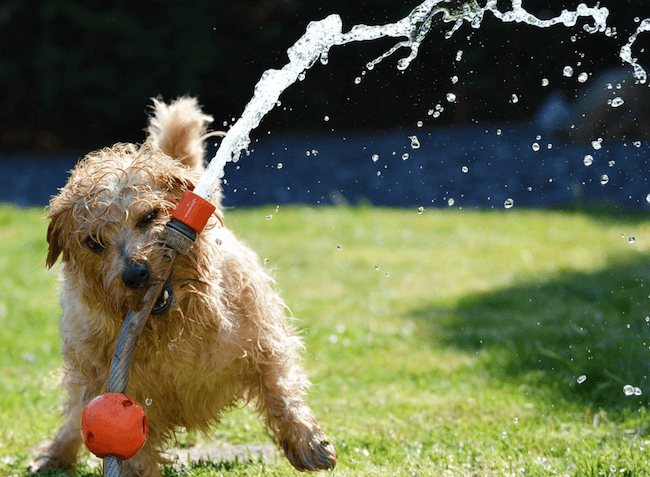 Most pets are in their element when they're free to play outdoors, but you obviously have to ensure your garden is a safe and secure place for them to explore.
Rabbits/Guinea Pigs
Bunny rabbits and guinea pigs love to play on soft lawns, so try to build an outdoor run in which they can stretch their legs. Unfortunately, both animals tend to view soil as an invitation to dig, so it's best not to extend their run beyond the parameters of your lawn.
Cats
Cats and climbing go hand in hand, which is why we'd advise installing small shelves/platforms onto fences or trees in your garden. A scratching post and a dangling rope are also ways to keep your feline friend entertained in your absence.
Dogs
Dogs are arguably the easiest to please, but even they can get bored of laying around in the sun all day. Sensory toys that rattle and squeak, along with ball shooters all will help add a sense of fun to their day.
Whatever way you do decide to make your garden more pet-friendly, the first step you should always take is to remove any poisonous plants. Animals should also have access to fresh water and shelter should the weather take a turn for the worst.
3. Take a Safety-First Approach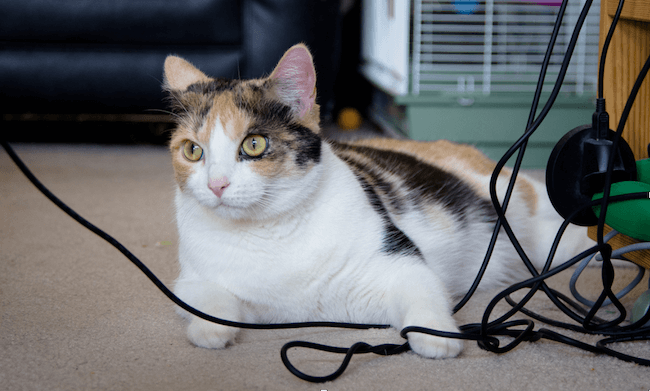 You might look slightly like you've lost your marbles, but one of the best ways to inspect your home for any potential safety-risks for a pet is to get on your hands and knees. By taking a pet's perspective, you should be able to spot any choking or electrocution hazards such as blind and electrical cords.
It's also worth taking into consideration whether there are any small gaps that a smaller pet, such as a hamster, could escape through.
4. Embrace Technology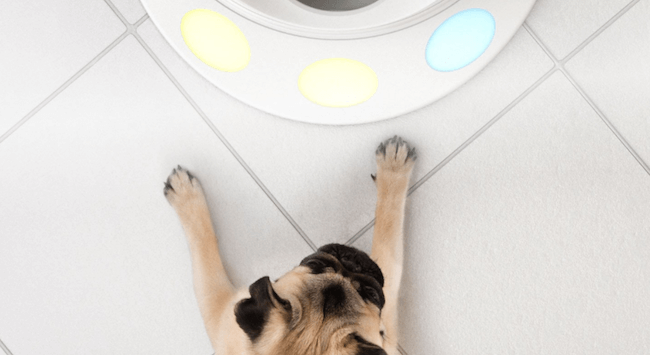 There are now tons of gadgets out there that are designed to keep your pet entertained while you're out of the house.
The CleverPet Interactive Treat Dispenser is one perfect example. This 'games console' works by encouraging your pet to tap a certain sequence of buttons to unlock a treat. Alright, it's not exactly Halo 5, but it's a good example of how technology can enhance not only our lives but that of ours pets as well.