Heterochromia, or two different colored eyes, is a pretty rare phenomenon among humans. According to one study, less than 1% of the population has this kind of mesmerizing look. This phenomenon can be seen among animals too, and, I don't know if official statistics support my experience as a dog lover, Huskies tend to have this rare genetic mutation the most.
Photographer Kelly Pilgrim-Byrne, 47, from Perth, Australia, found heterochromia at dogs particularly interesting and aesthetically appealing and decided to do a photo series featuring dogs with different colored eyes. You can imagine the trouble she went through to find dogs with this condition and with a right temperament to pose for her series, due to its rarity. Finding a model to pose with the pack with the matching color of eyes would probably be even harder, so the model in the photos Melanie Doust, wore colored lenses to create the effect of different colored irises. Two of seven dogs from the pack have heterochromia.
Check out in the gallery below the beautiful photos from this series featuring dogs with heterochromia and learn what Kelly, the photographer, and Melanie, the model, told to MailOnline about this interesting project. More info: 7to1photography
"Dogs generally can be uncomfortable being hugged so closely, so finding just the right dog with the right temperament and heterochromia was paramount," said Kelly, the photographer.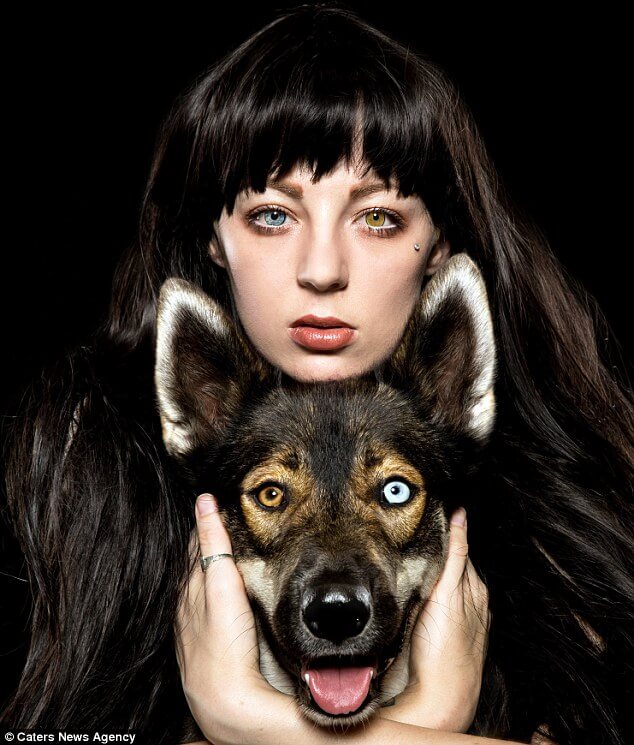 "I wanted to explore heterochromia and do some photos with a model and dog, but also experimented with them being part of the pack."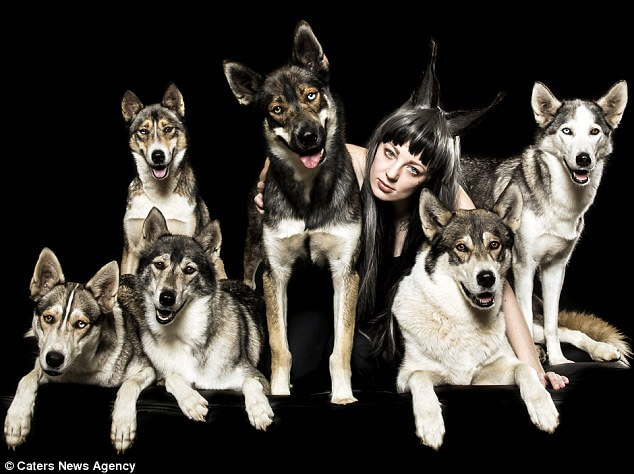 "Additionally, I got Melanie to pretend like she was one of the pack – she was really good with it. As well as dog ears that we crafted for her, she even tilted her head at the camera, like the dogs did."
"I'm an avid animal lover, so I wanted to be a part of the shoot. Huskies are such a cuddly breed of dog and are so adorable. As a concept, I related to this on a primal level. You'll more often than not find a female alpha in a wolf pack that has to step in and takes charge," said Melanie, the model.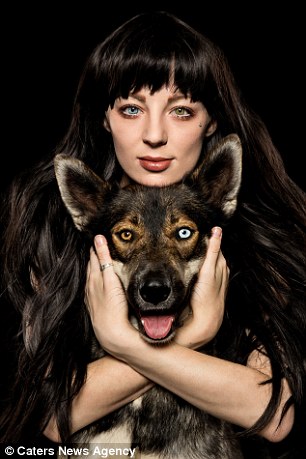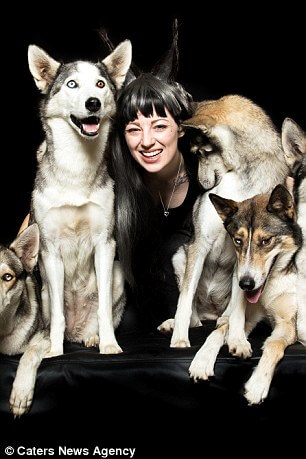 "The Red Riding Hood photo was a modern take on the old fable. I wanted Melanie to appear as a strong and capable female shepherd to her wolf-like pack, and I think we accomplished this well."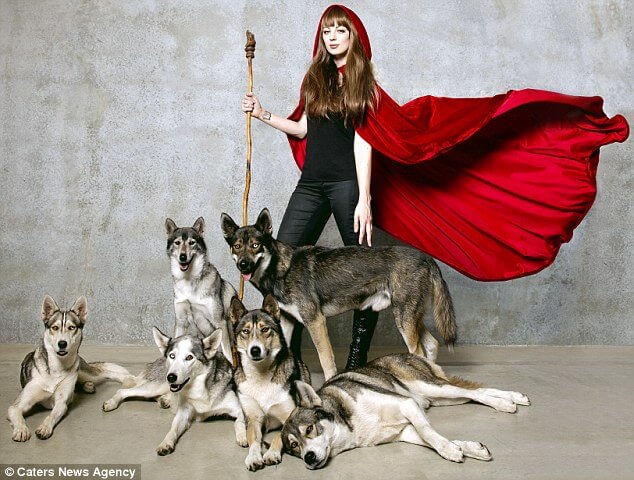 Two of seven dogs from the pack have heterochromia.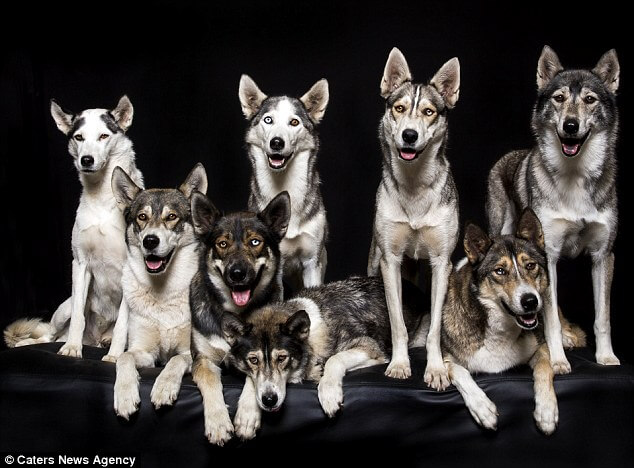 Natalie, the owner of Huskie pack.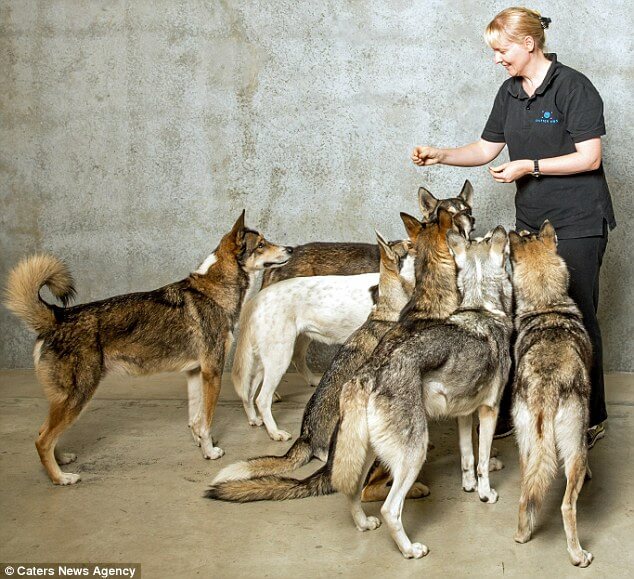 Heterochromia – the most beautiful genetic mutation?