Matthew Grabelsky is the author of a series of hyperrealistic paintings depicting the passengers of the New York subway in a rather peculiar way. They have human bodies and animal-heads and are nonchalantly reading books, newspapers or magazines or are on their smartphones while on the subway. Grabelsky himself grew up in the giant New York City where people are numerous, but their loneliness and alienation is acute. You've all probably had this feeling of isolation and solitude yourself while walking on the streets or on the public transportation, where you're surrounded by lots of people, but in reality, you feel alone because all of these people isolate themselves from the outside world and it prompts you to do the same. Basically, on public transport, we're all in our little worlds much as if we'd be travelling in our car. The animal heads are totemic, an archetype and they symbolize the primordial, ancient ubiquitous myths of the part human/part animal creatures.

Judged from a more modern perspective, the animal heads can also symbolize the trapped individual who chooses to lock himself up in his own solitude. Compared to the animal world though, the individual is trapped by his own choice – may be a more painful kind of captivity. The artist is actually trying to make us look out of our smartphones and books unto the world while bringing forward one of the main themes of mythology: the archetypal half-human, half-animal creature.
Half-human, half-animal in the artist's words
"I make highly detailed realistic oil paintings of people with animal heads. I've always loved animals and been fascinated by the ubiquity of part human/part animals creatures seen throughout world mythology. Examples include the Minotaur in Greek mythology and Ganesh in Indian mythology among many others. I take these creatures and place them in contemporary everyday settings. My concept is to capture the subconscious of the characters portrayed and thereby give the viewer a window into their minds. I often include humorous references that connect with the animal portrayed and help tell the story"
As far as style is concerned, the paintings are hyperrealistic to the extent that you might confuse them with digital paintings. They're not, they're extremely realistic oil paintings. Now, check out the works themselves because they are marvellous. 
1.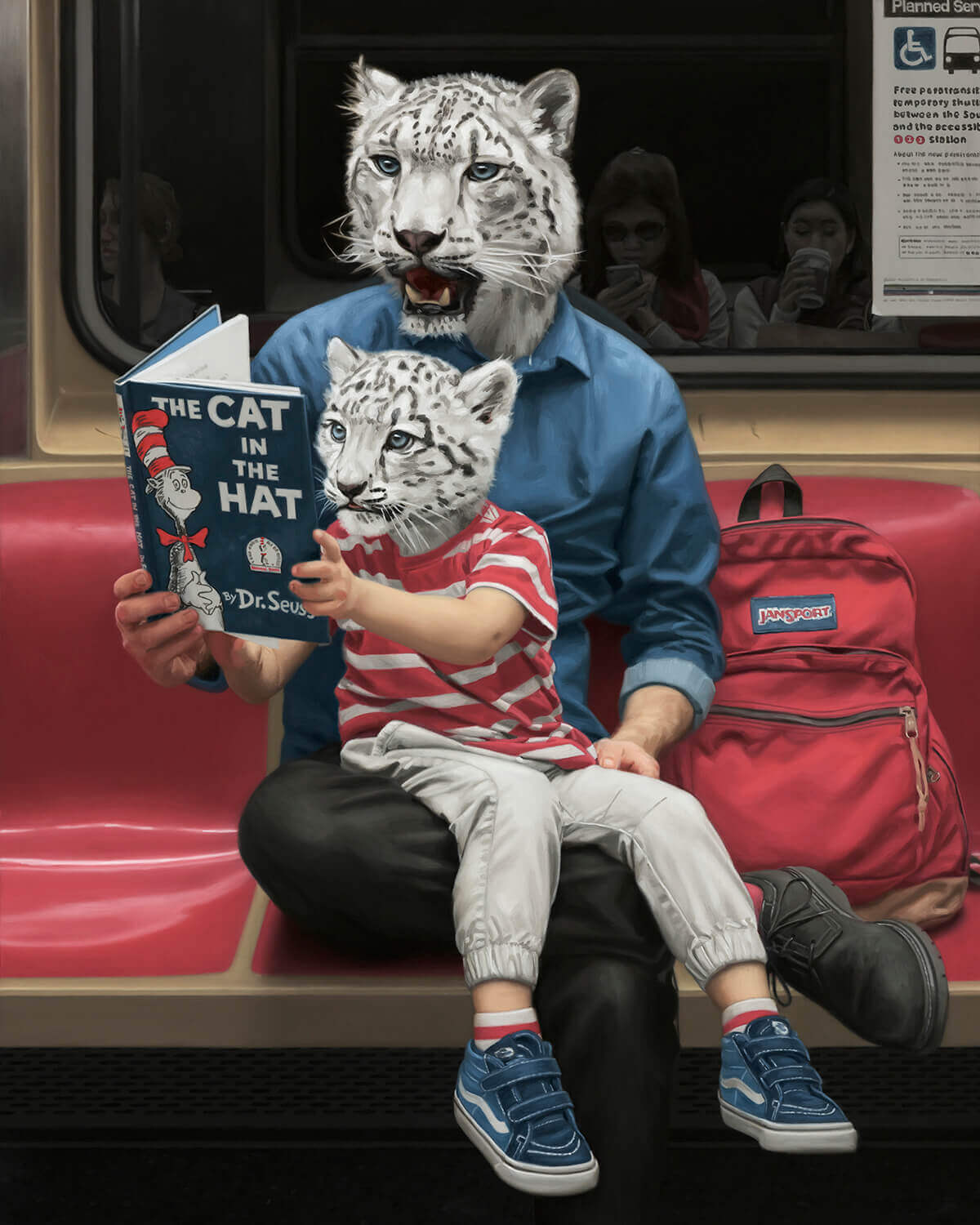 2.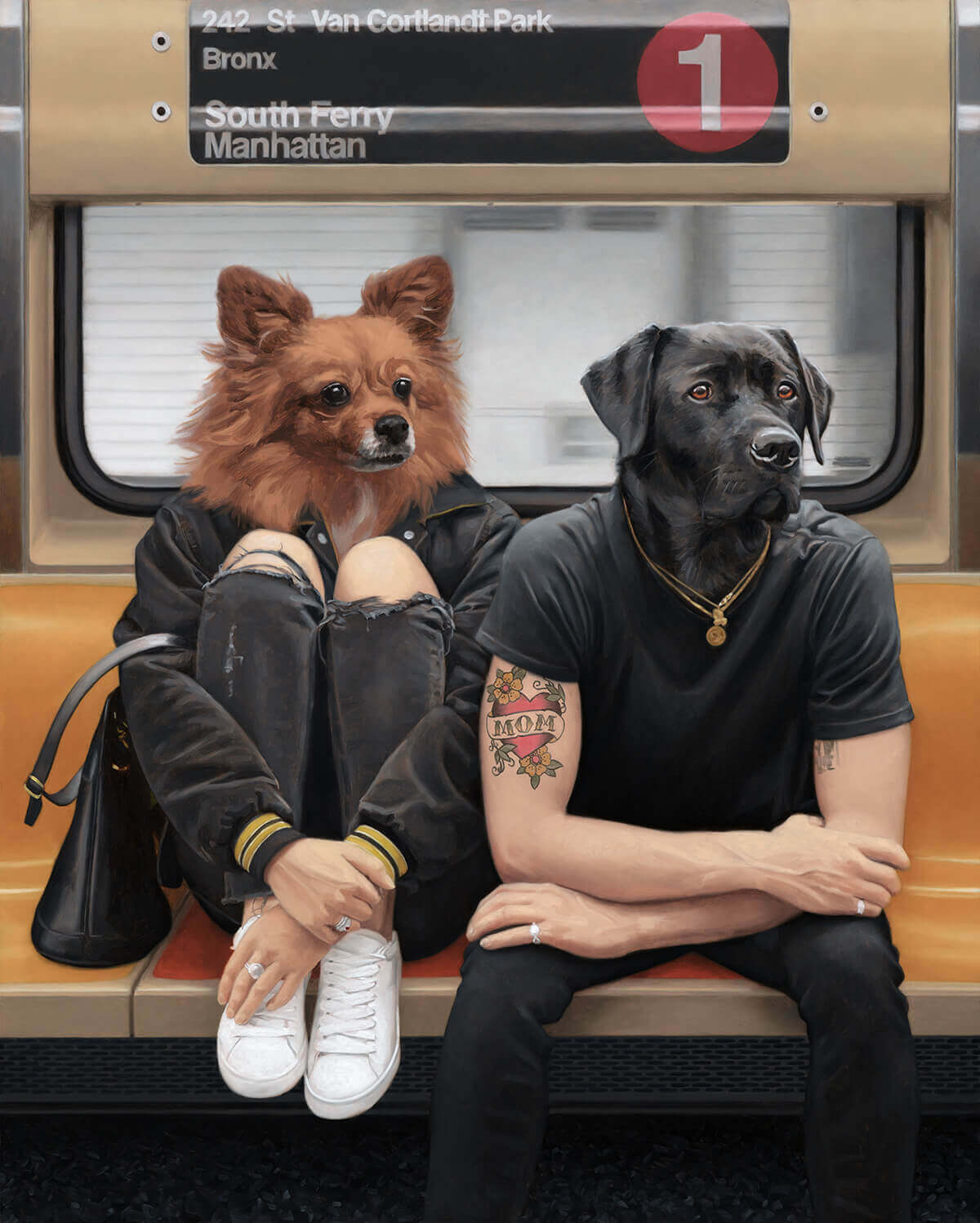 3.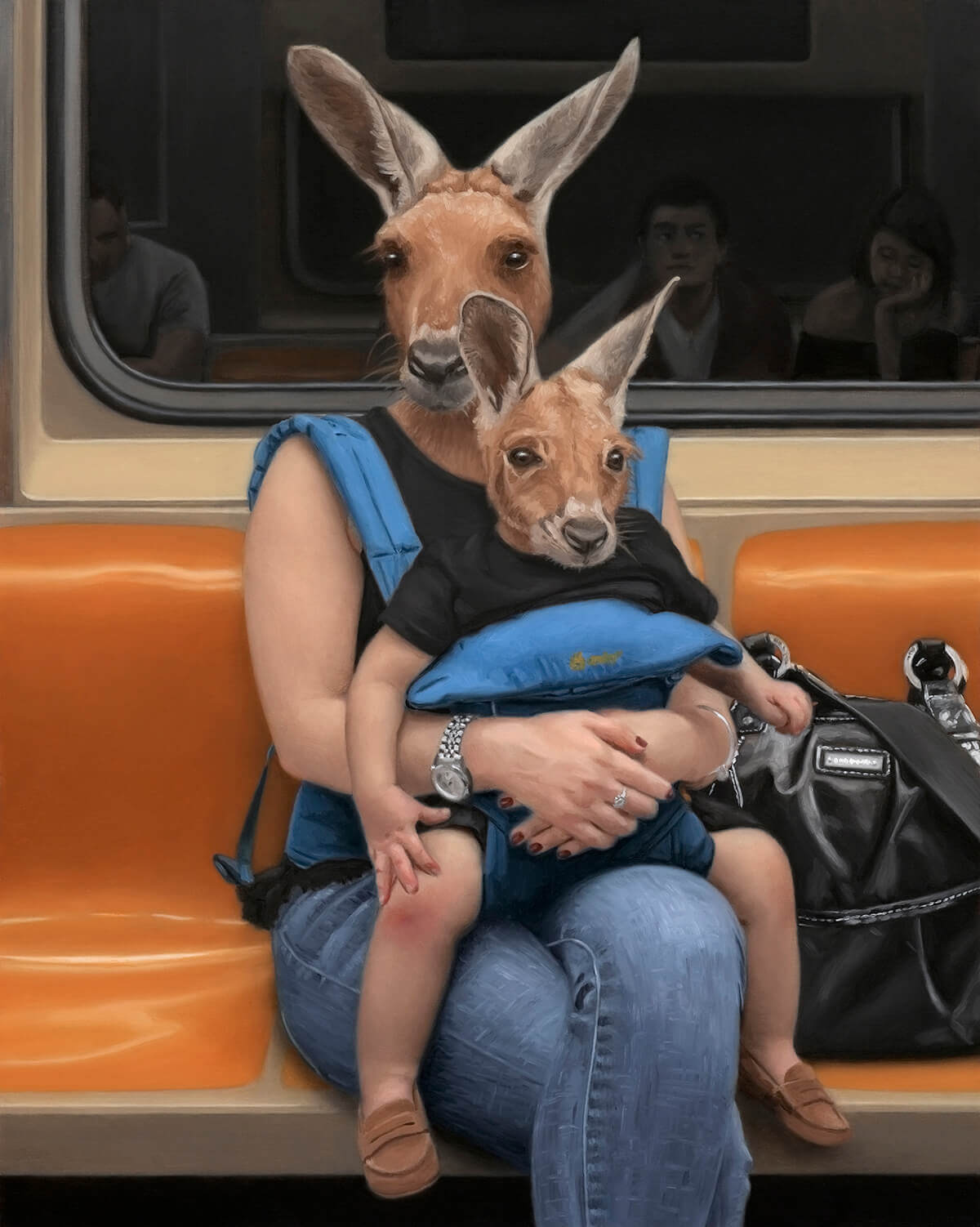 4.
5.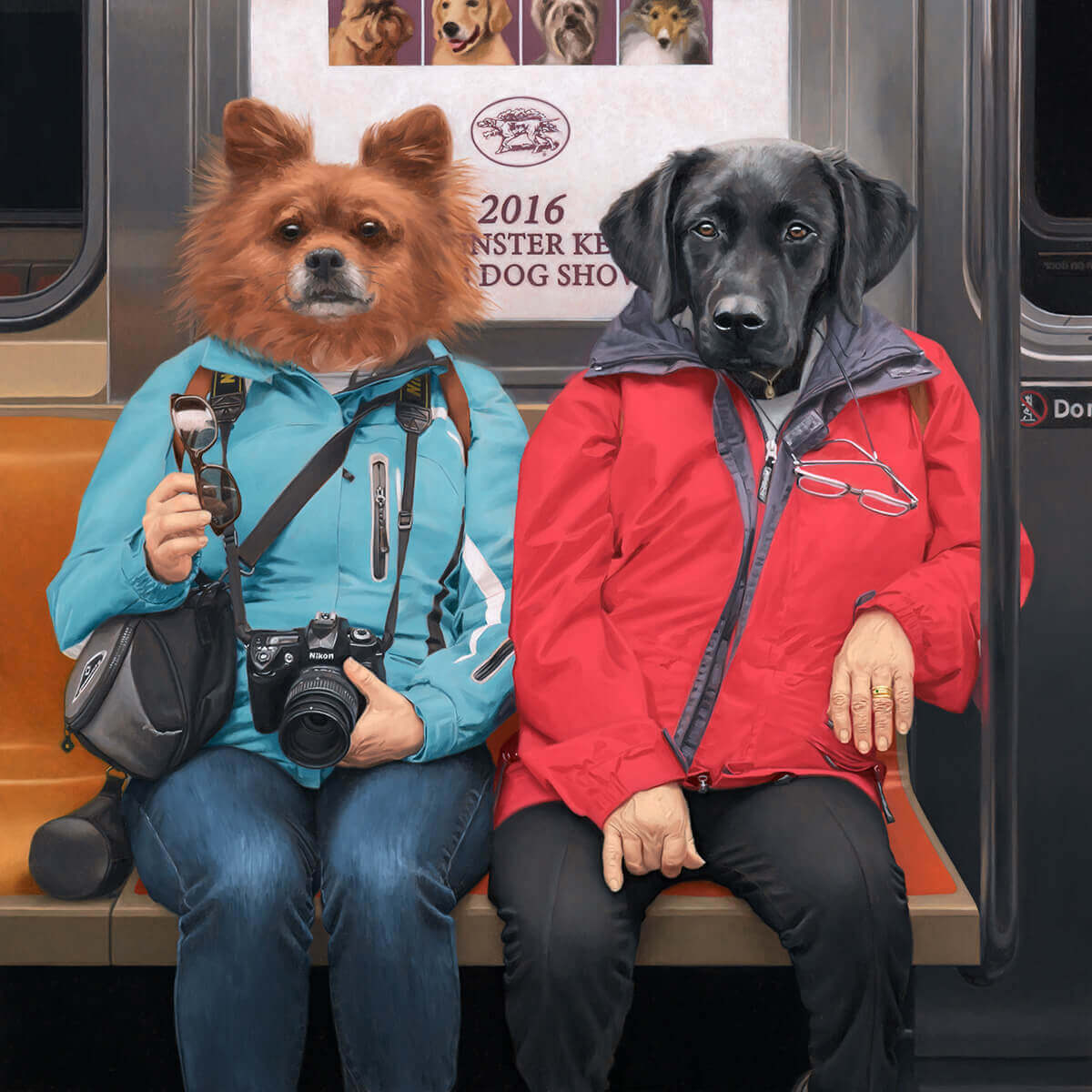 6.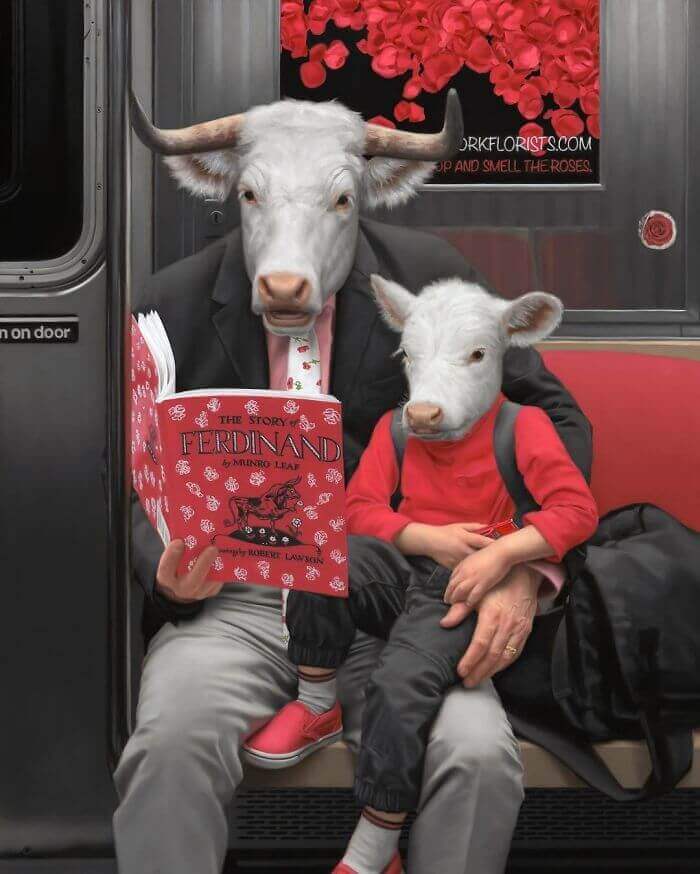 7.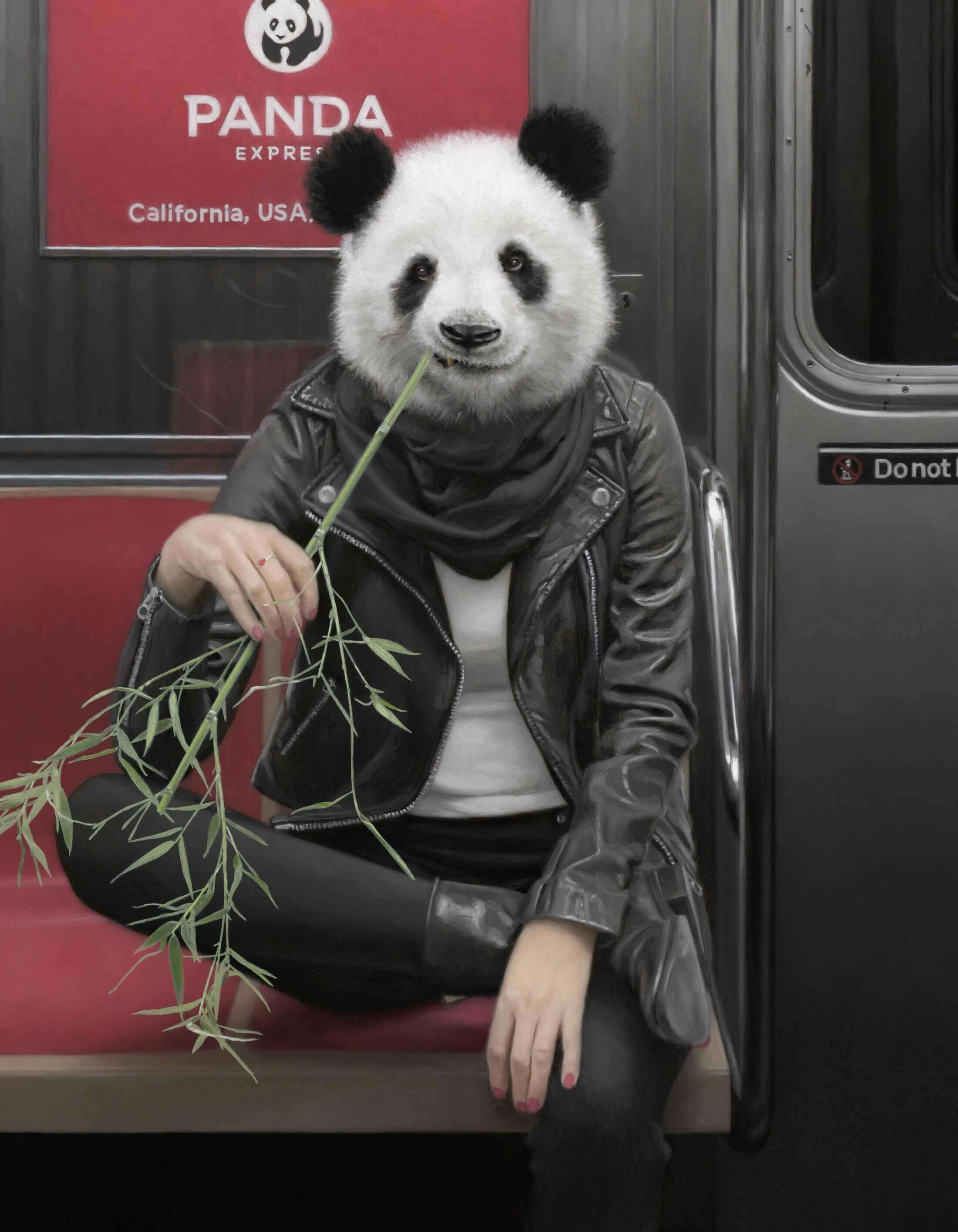 8.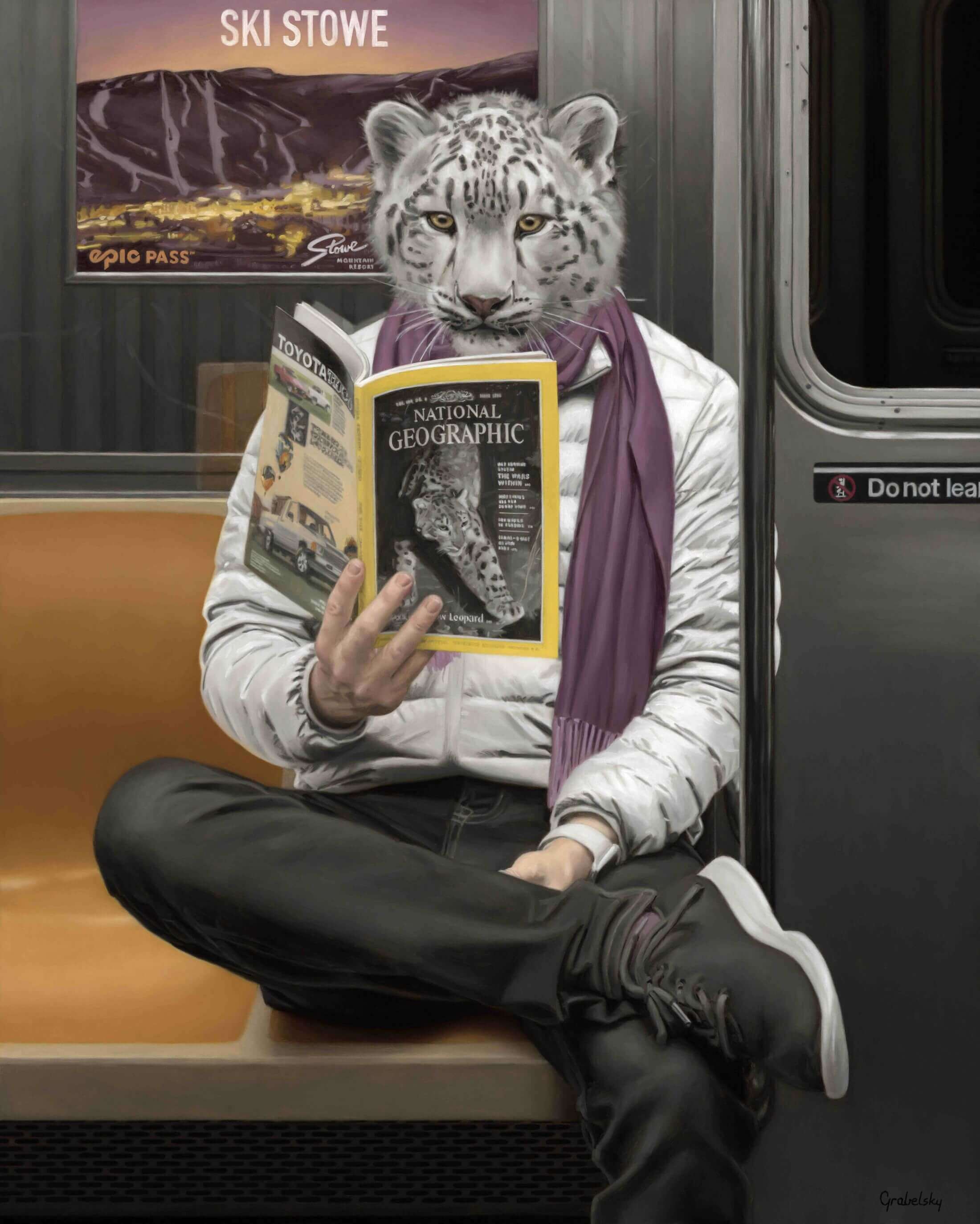 9.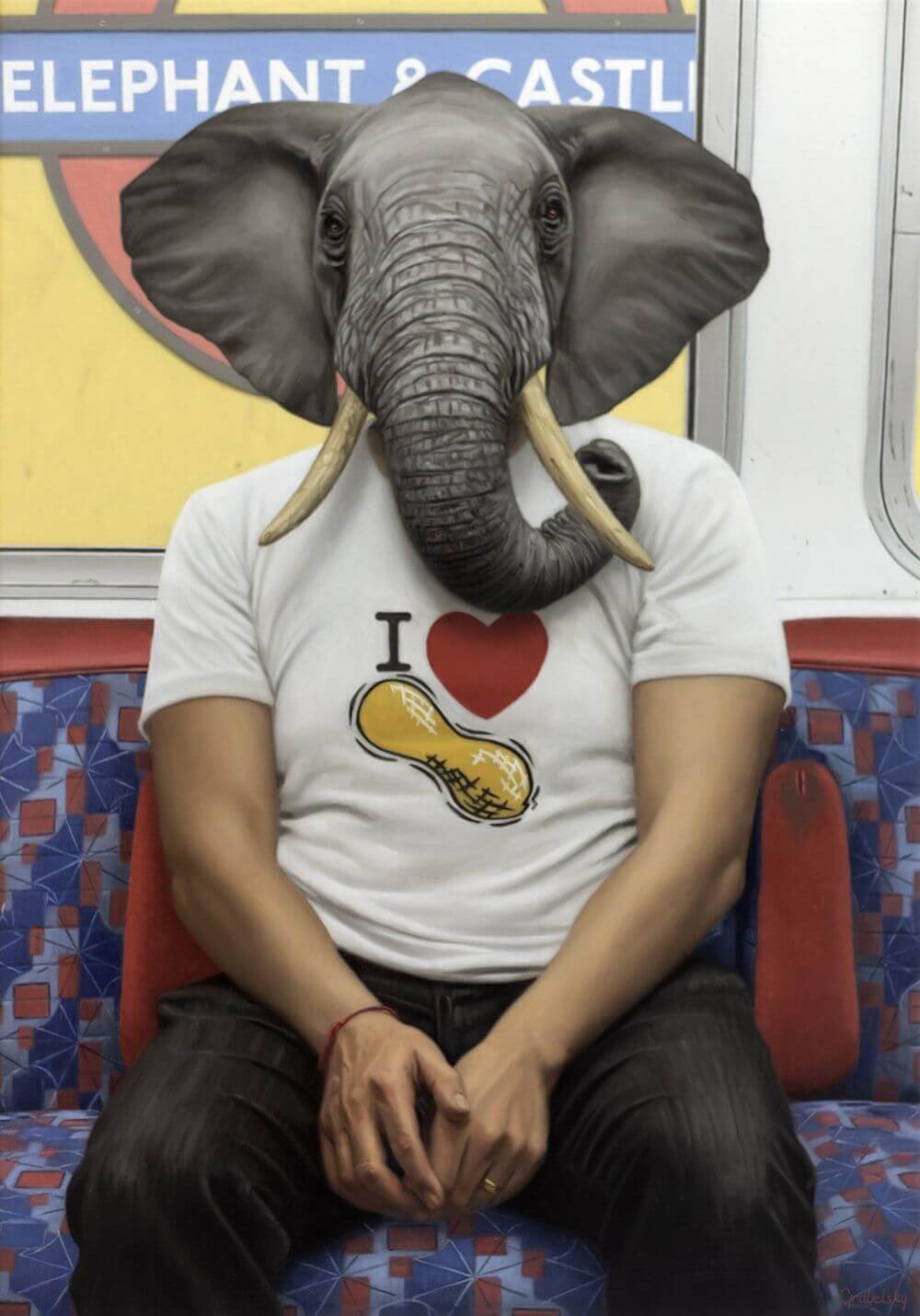 10.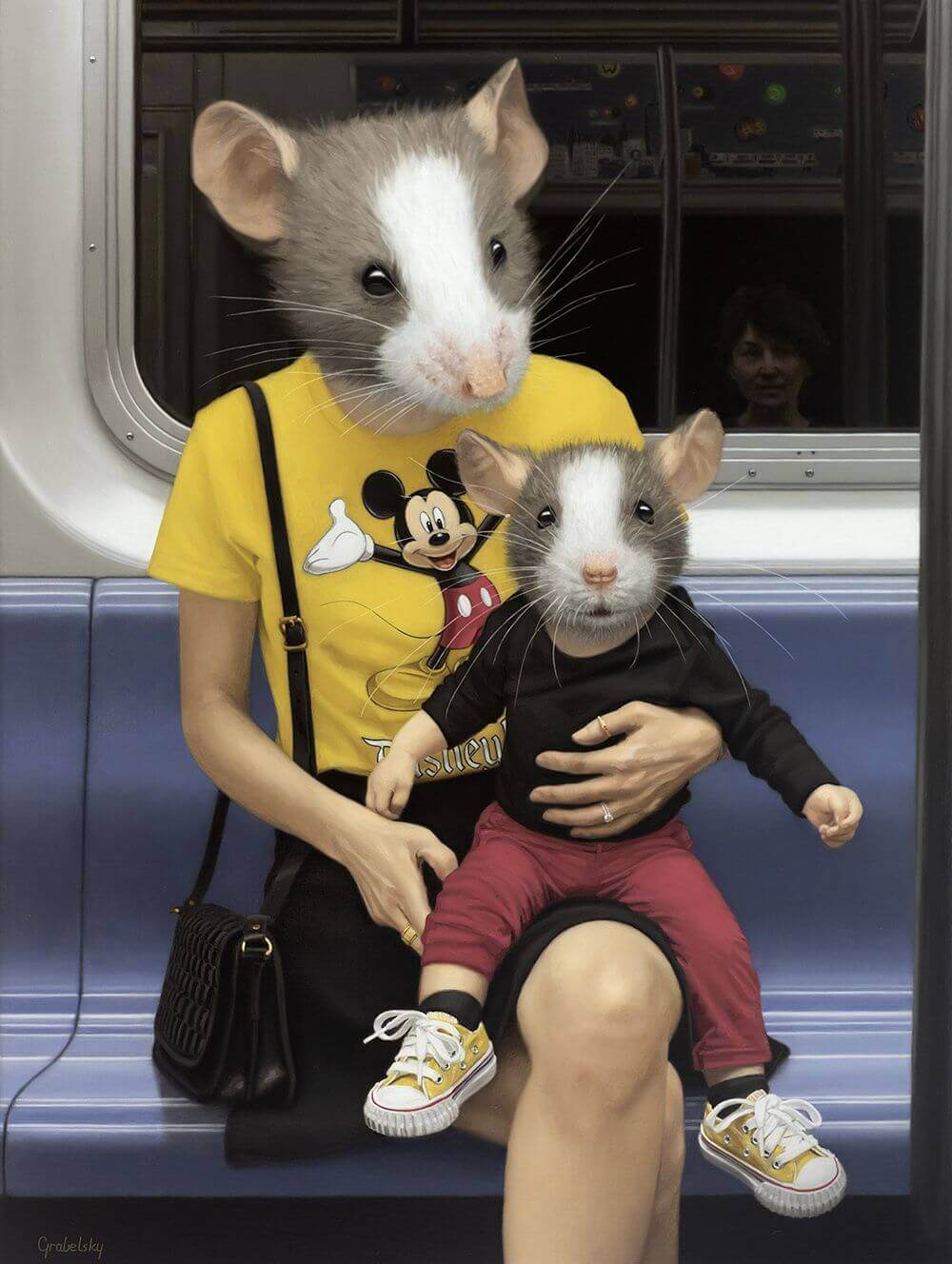 11.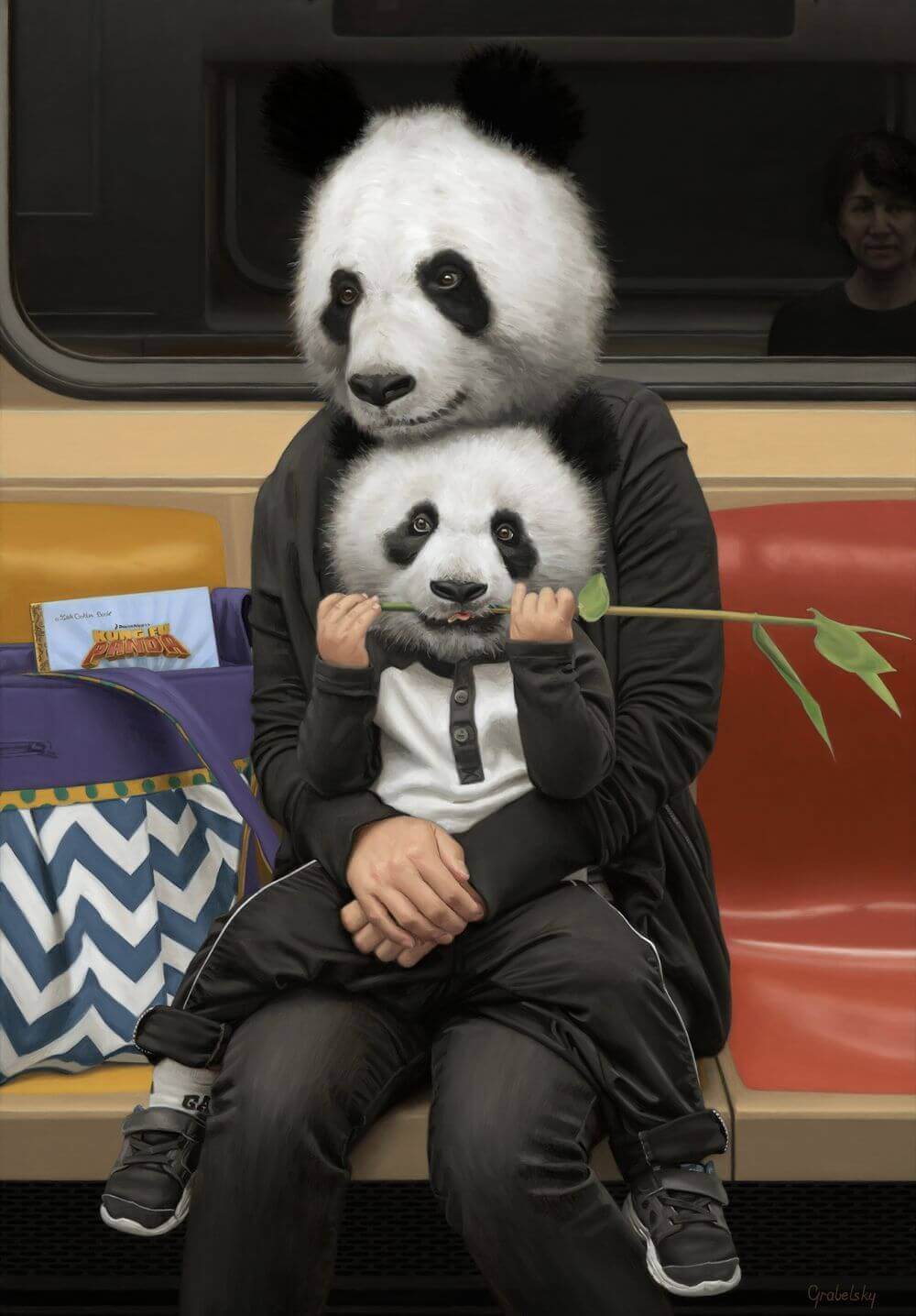 12.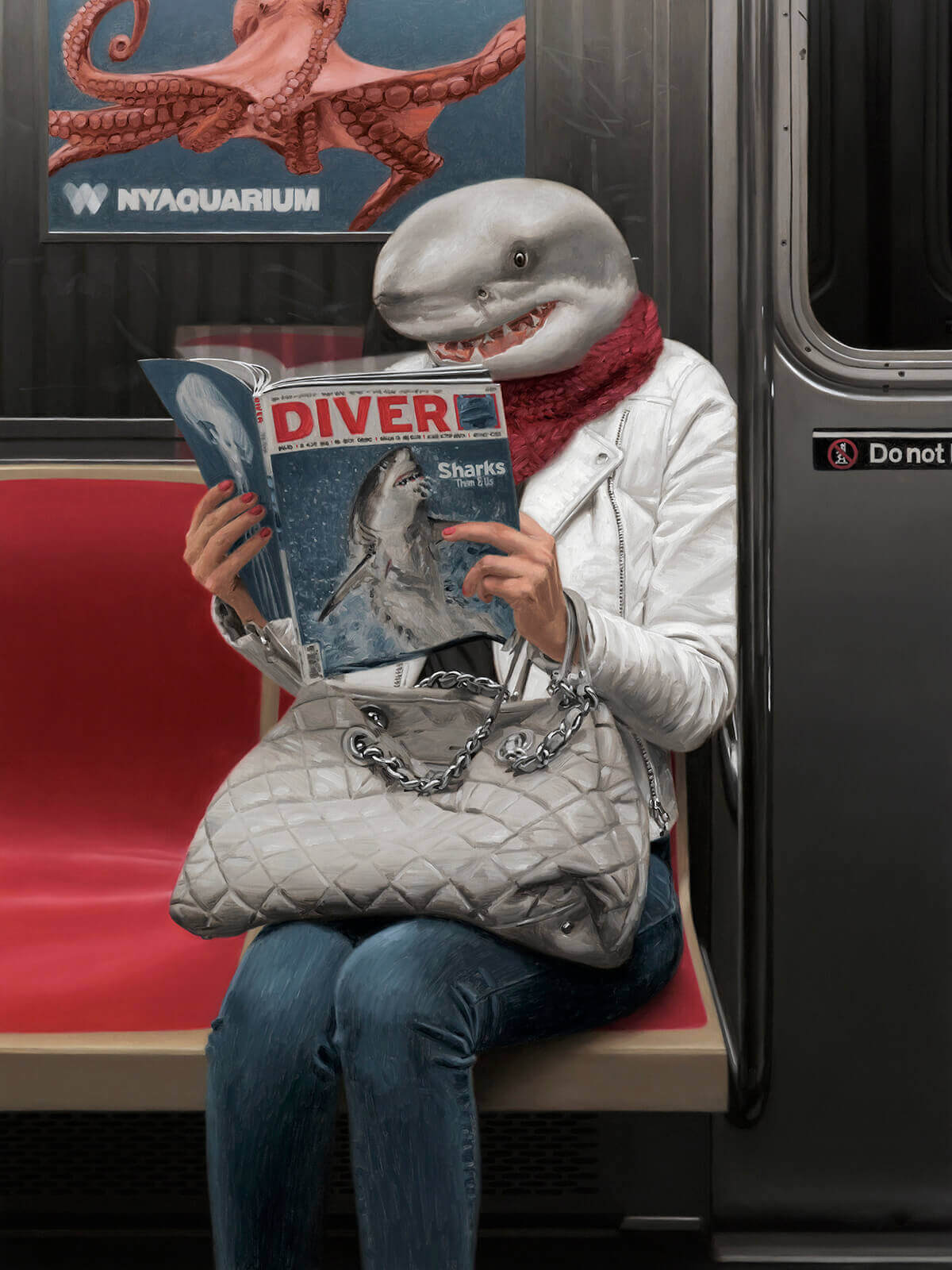 © Matthew Grabelsky. All images courtesy of the gallery and artist
Via art-sheep and creative boom