When you see the famous Golden Gate Bridge in the frame you know that plot of the movie is placed in the city of San Francisco. Than again view of the Statue of Liberty is a sure sign that the city in the story is New York City.
These are two of the most obvious differences between the Big Apple and The Fog City that everyone can tell, but how much do you know about the life in these two of the most awesome metropoles in the USA. There are many differences between the two that not so many people know about.
In the gallery below you can learn a lot about how different is living in the New York City area compared to living in San Francisco. Or you'll probably relate to these examples if you had a chance to live in both of them, and probably will find some of them pretty hilarious.
Series of comics by Sarah Cooper show that differences are huge especially when it comes to working habits, dating scene, restaurants etc.
The author of these comics, Sarah Cooper, moved from the Bay Area to NYC, and then back to the SF area again. Back in town for a year, the comedian, author, and blogger posted a series of comics on the differences of life in the country's two most awesome cities. Let's check them out.
More info:  thecooperreview.com
1. NYC vs SF attitude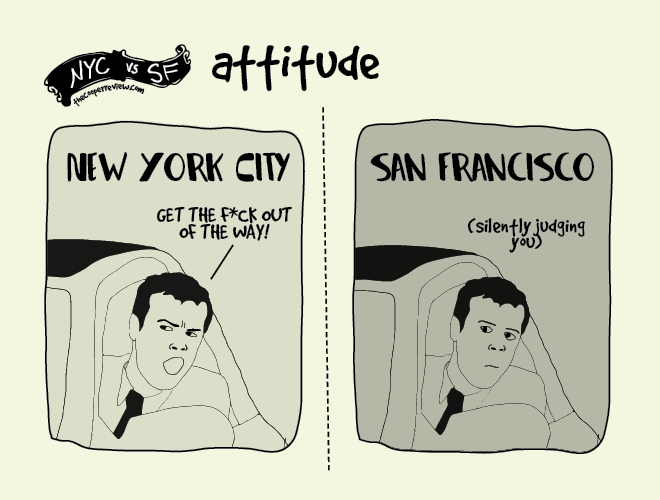 2. NYC vs SF false pretenses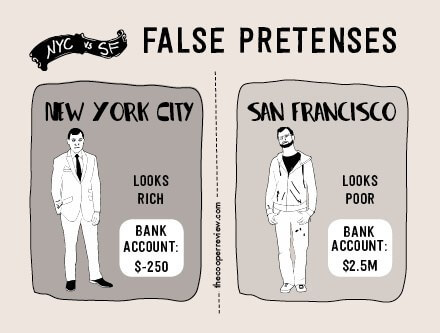 3. NYC vs SF prepare for the elements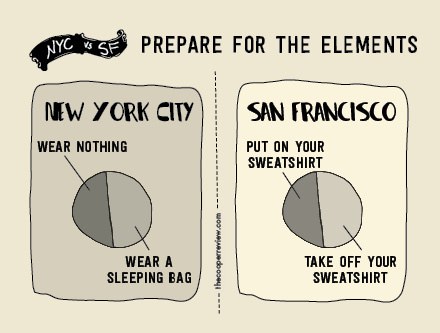 4. NYC vs SF deciding where to eat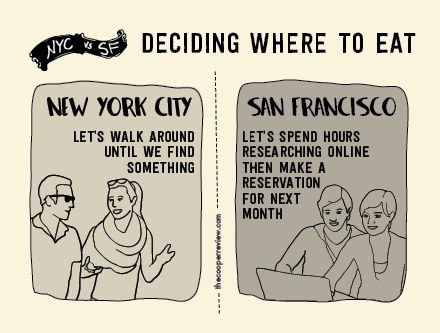 5.  NYC vs SF occupations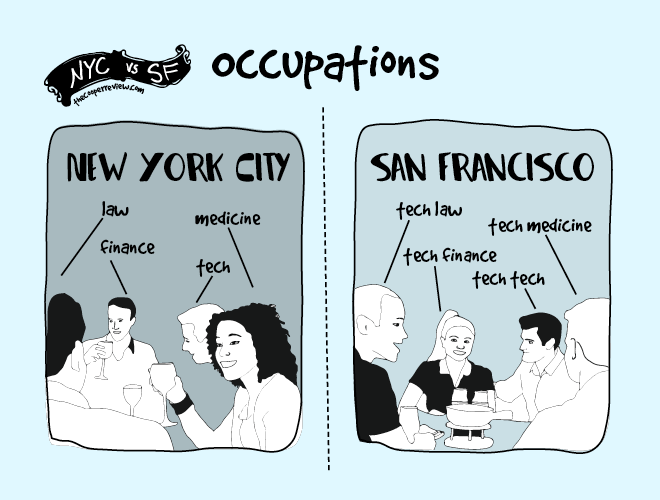 6. NYC vs SF weekday schedules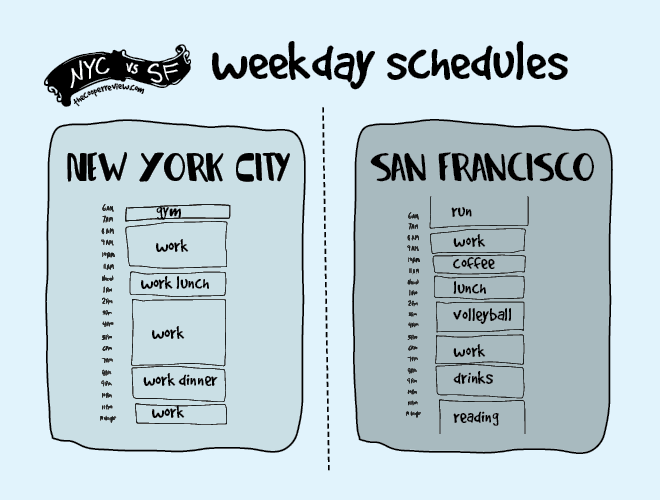 7. NYC vs SF drugs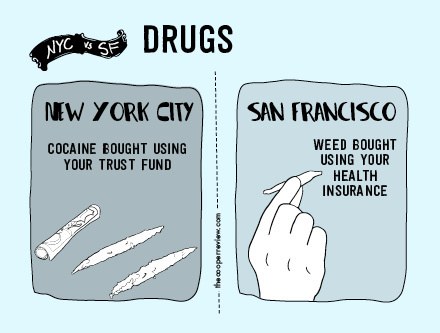 8. NYC vs SF dating scene

9. NYC vs SF subway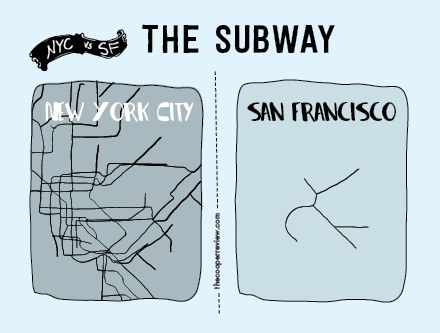 10. NYC vs SF What is That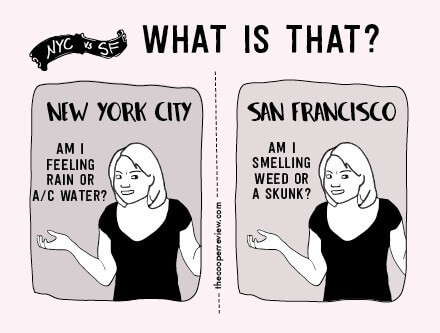 Have you lived in both cities and can confirm the differences between them? Let us know in the comments.