Thanks to an installation of a massive three-kilometer walkway on Italy's Lake Iseo, about 40,000 people are expected to experience the thrill of "walking on water" during its temporary release.

Nearly 50 years in the making, Christo and his life partner Jeanne-Claude, came up with the idea back in 1970. They originally envisioned the installation in Argentina's Rio de la Plata. However, that plan, along with two other attempts in Japan's Tokyo Bay and Odaiba Park, didn't come together.
In November of 2009, Jeanne-Claude sadly passed away. To honor her memory, Christo continued on with their vision.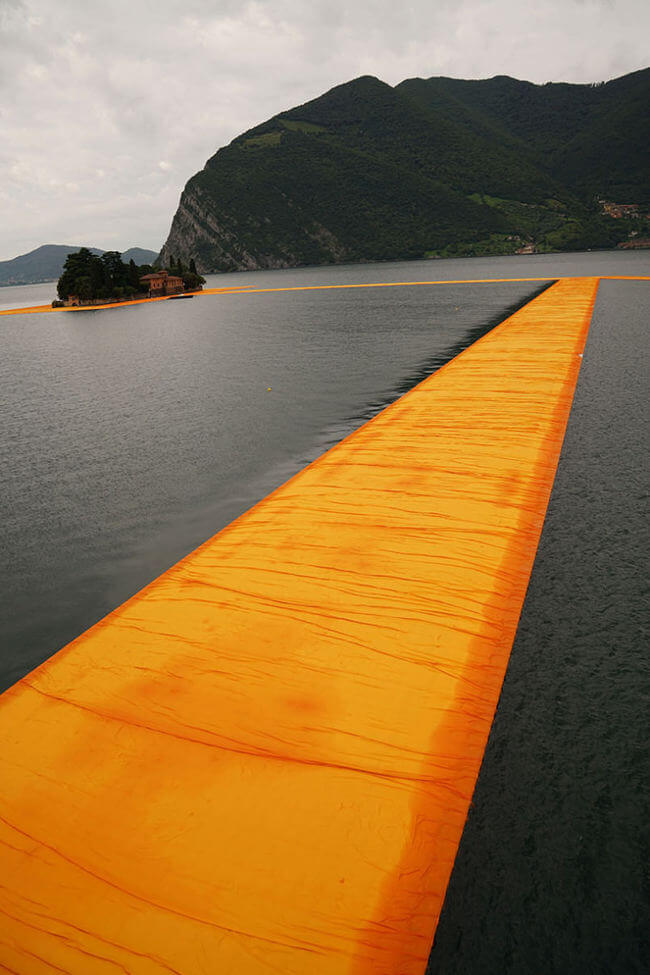 In 2014 he decided that Lake Iseo would be the most inspiring location for the project. Along with the help from a team a divers, engineers, and $17 million in funds raised from selling his artwork, Christo was able to bring "The Floating Piers" to life.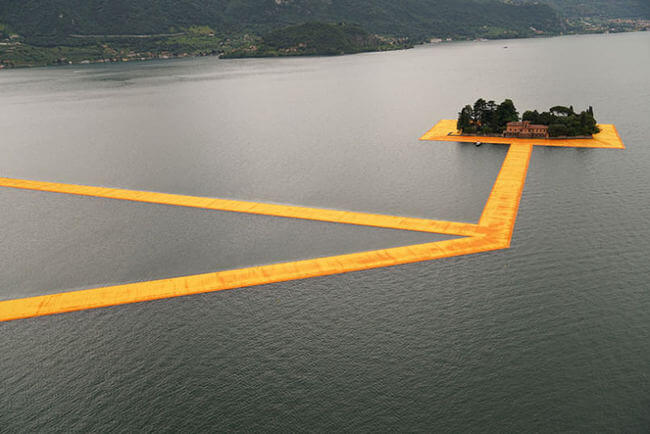 Italy's new glowing walkway entitled "The Floating Piers", is made from 200,000 high-density polyethylene cubes and is decorated with 100,000 square meters of bright orange fabric.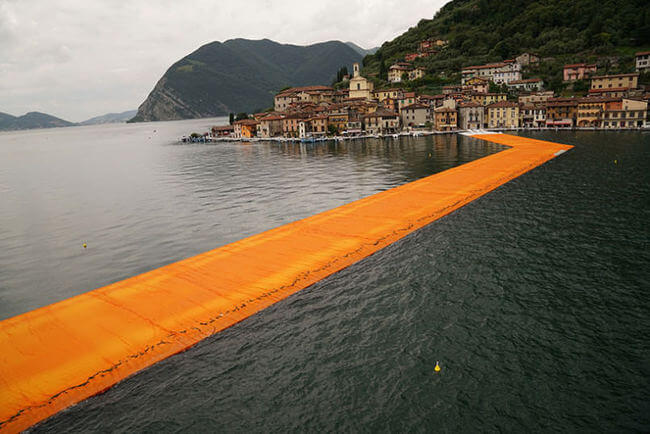 The walkway will be open from June 18th through July 3rd, after which it will be dismantled and recycled. This once in a lifetime experience is free of charge and open to the public.
According to Christo, the impermanence of the works are merely part of the experience. "The important part of this project is the temporary part, the nomadic quality," Christo told The New York Times. "The work needs to be gone, because I do not own the work, no one does. This is why it is free."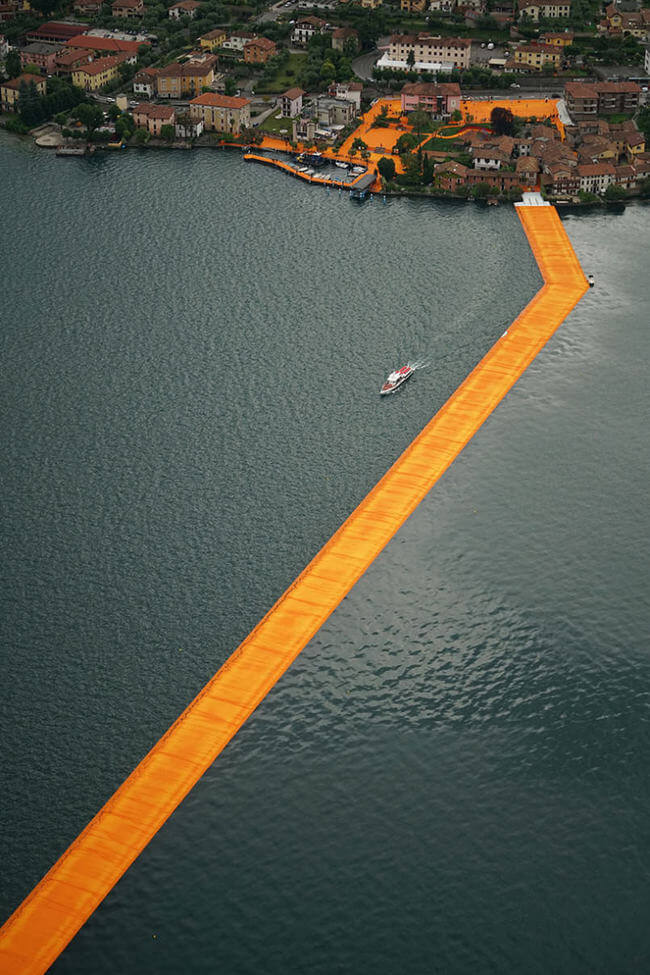 Throughout the decades, Christo and Jeanne-Claude have surpassed the traditional realms of art through their paintings, sculptures and architecture. Together the artists have changed the idea of public art by creating truly unique impermanent masterpieces.
You can view more images of the remarkable "Floating Piers" below, or check out their website for the project.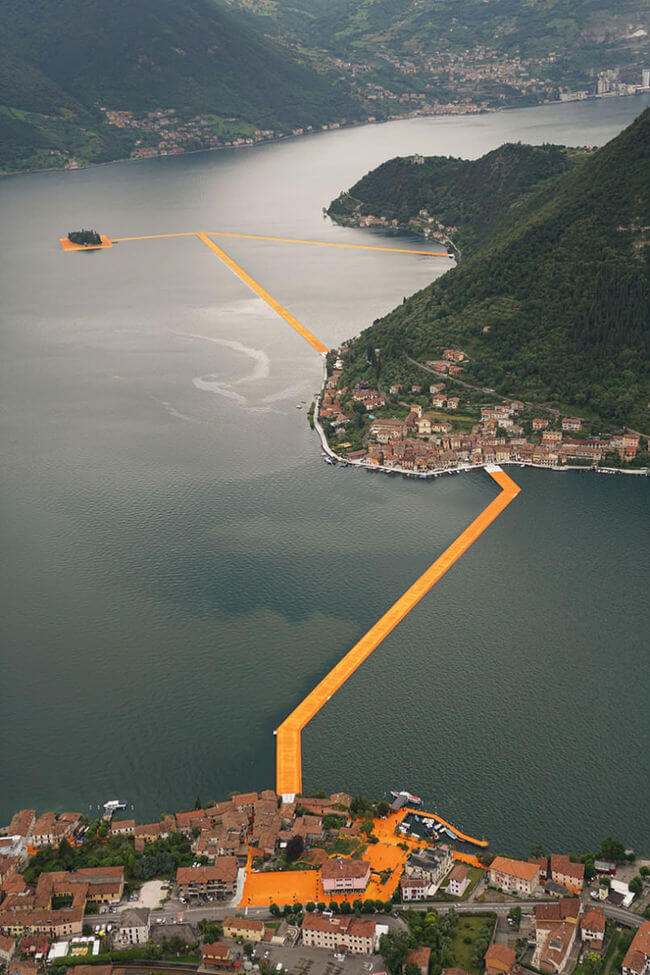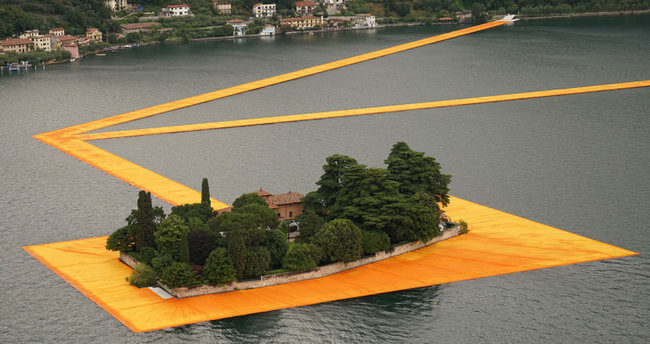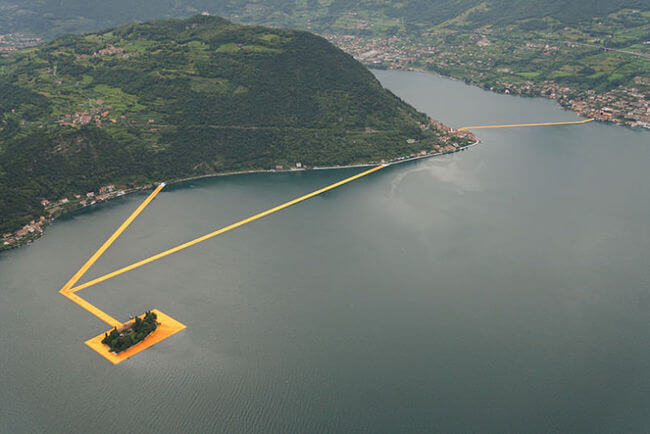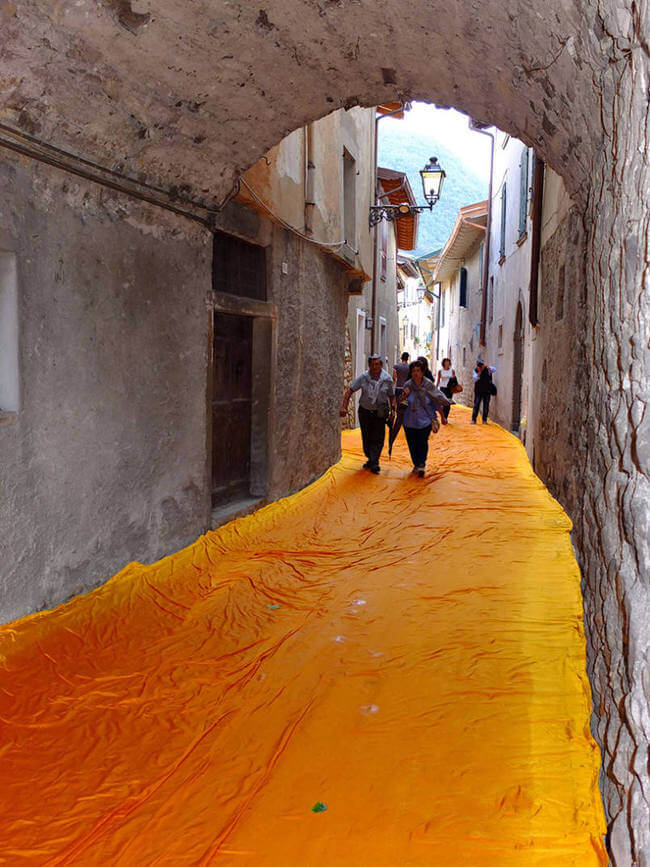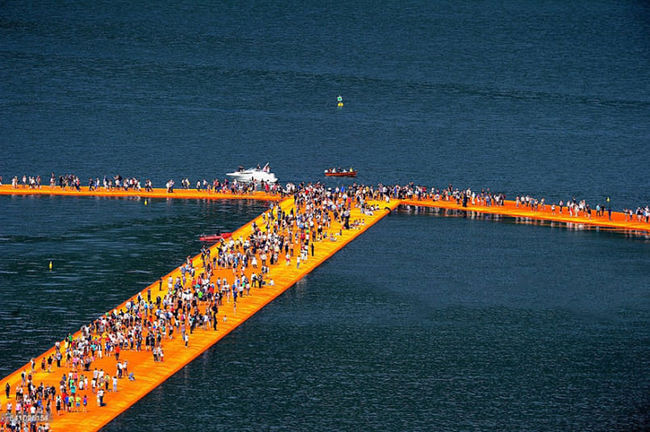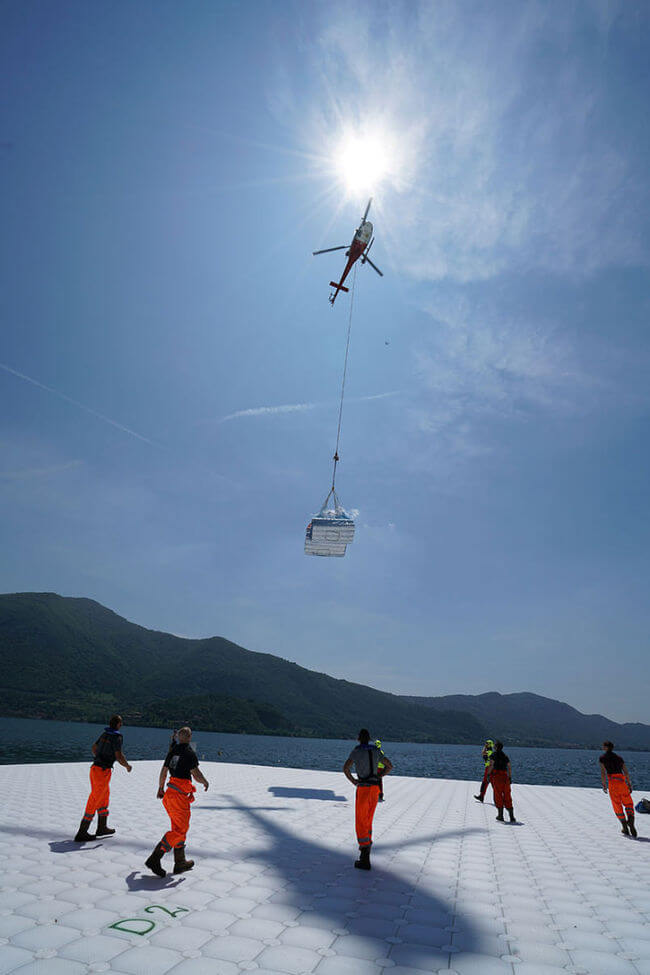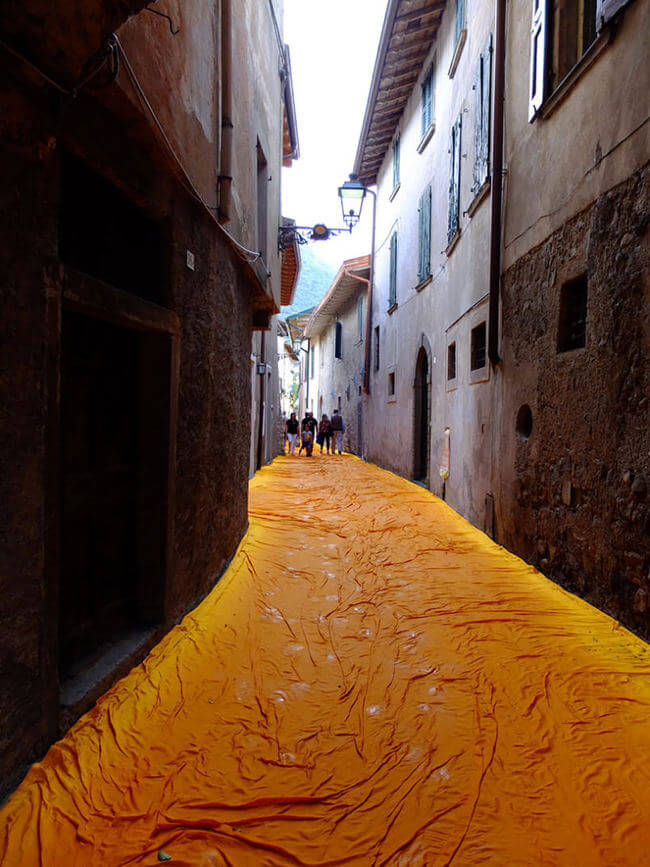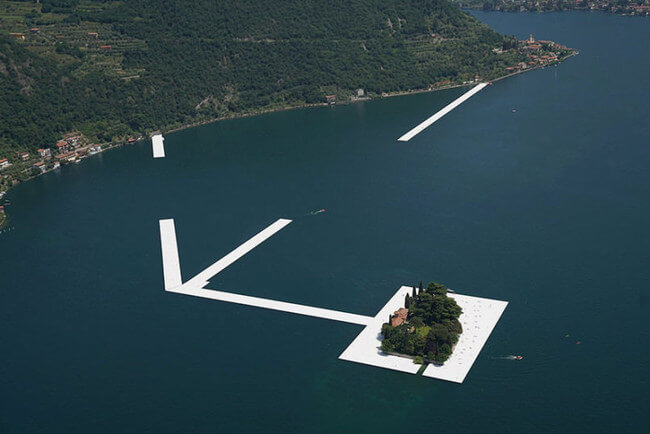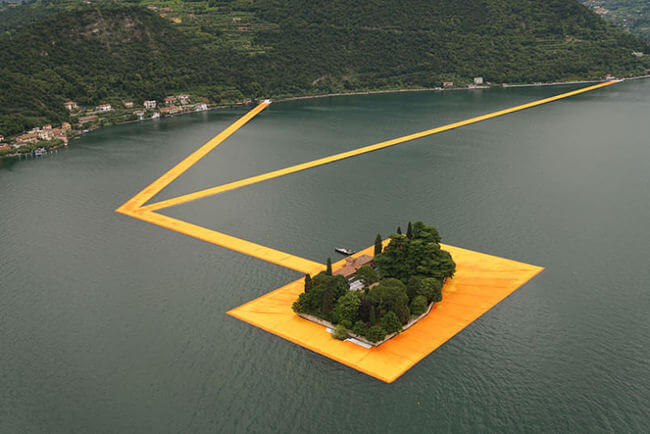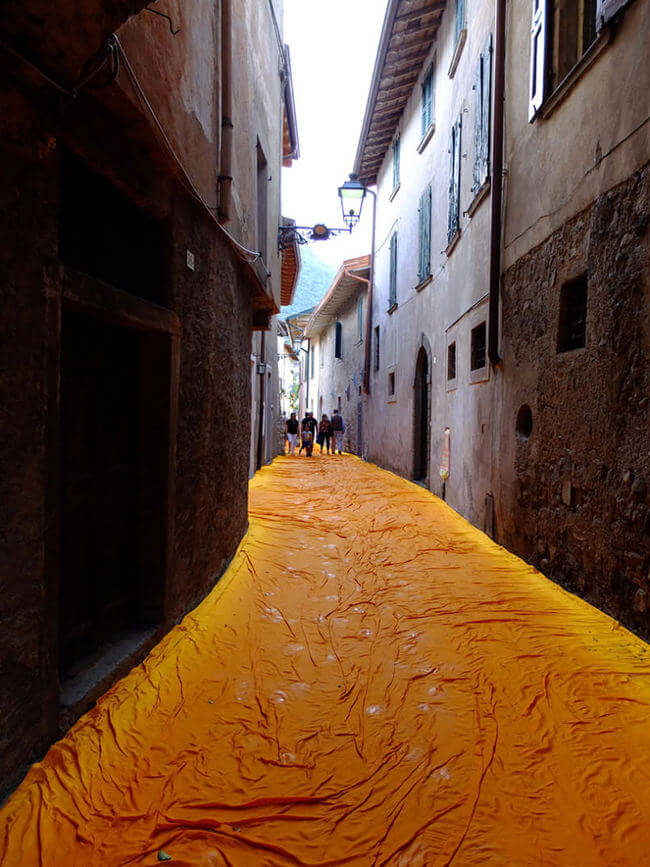 Source: link