WuZie is a massive ocean inspired sculpture by artist Huang Yong Ping that brings home the dangers of undersea creatures and their aquatic habitat by the thoughtlessness of man.
The rather mythical creature is part octopus, part imagination, and 100% thought inspiring. As it's multiple arms stretch out and grasp everything in its reach we notice it is covered in debris and garbage that cling to it's fishy hide.
Huang Yong Ping was in Xiamen, China in 1954 and currently he works out from Paris. Huang got his education from the Fine Arts Academy of Zhejiang, Zhejiang, China and there it all started. When looking at this massive scale octopus or monster if you will, it becomes clear that the artist tried to wow us with his realism and creativity. It's not everyday we get a chance to see an impressive work such as this and if you're in the area where this work is displayed you should definitely take the chance and go see it.
It shows us that even the most menacing of creatures can appear pathetic when faced with utter doom.  Visitors are encouraged to study the sculpture, and contemplate man's effect on the world around him.  The exhibit, on loan from China, is on display from now until July 2016 in Qatar Museums.
Huang Yong Ping created WuZie – the giant ocean inspired creature that will haunt your dreams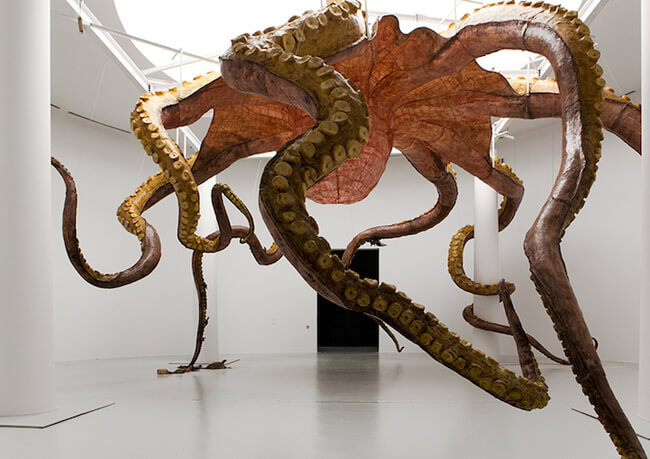 The WuZie is part octopus and part the work of the artist's imagination, leaving us only with awe
If you look closely, while this creature seems to be holding and grabbing everything he can with his giant tentacles…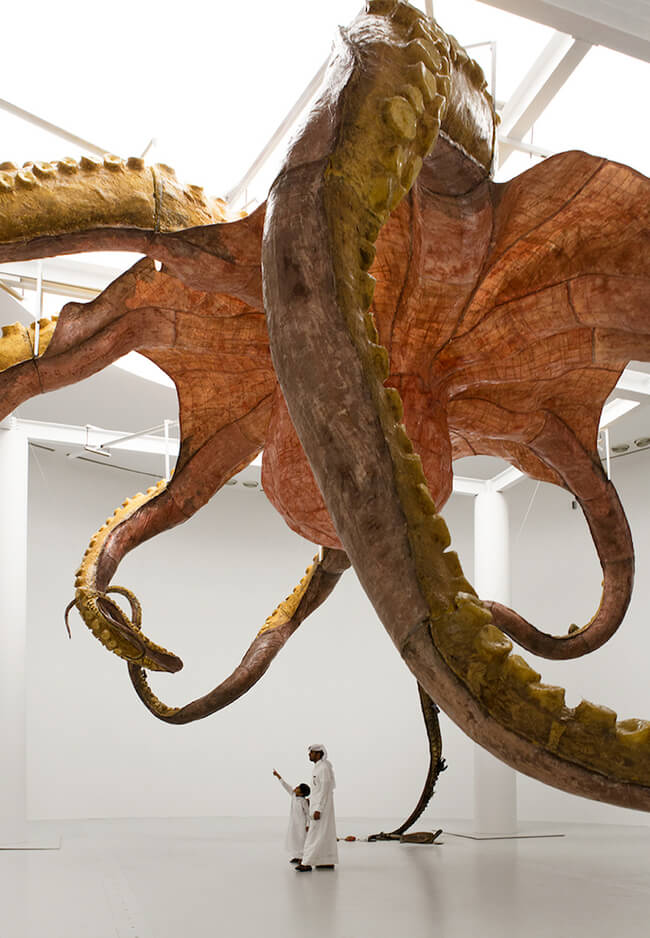 You can see some debris clinching onto his body clearly hinting us that humans are ruining this world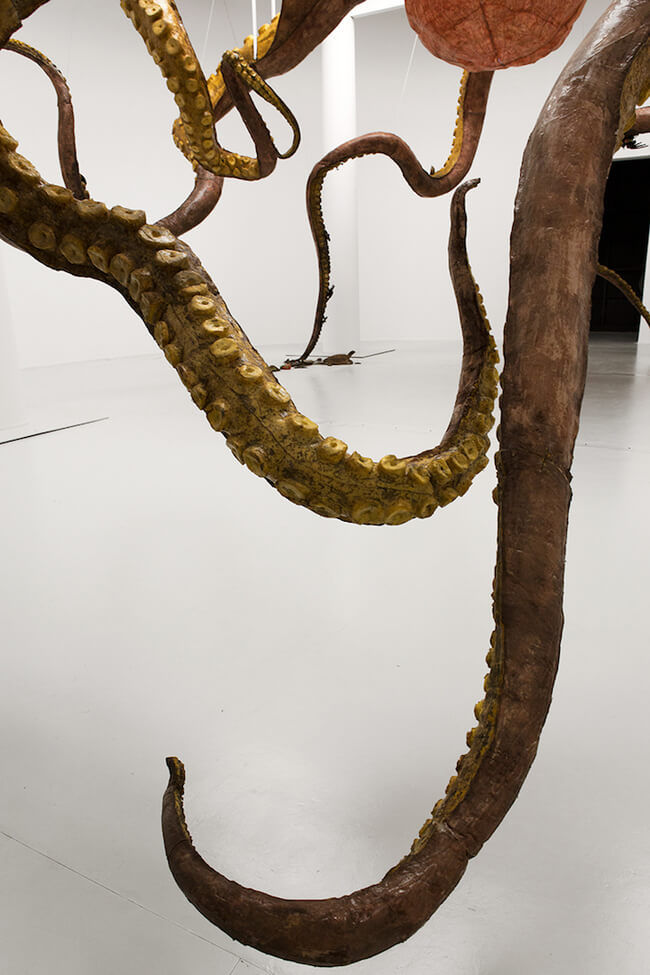 It could be that the creature is trying to hold on to dear life and not destroy the surrounding like you originally think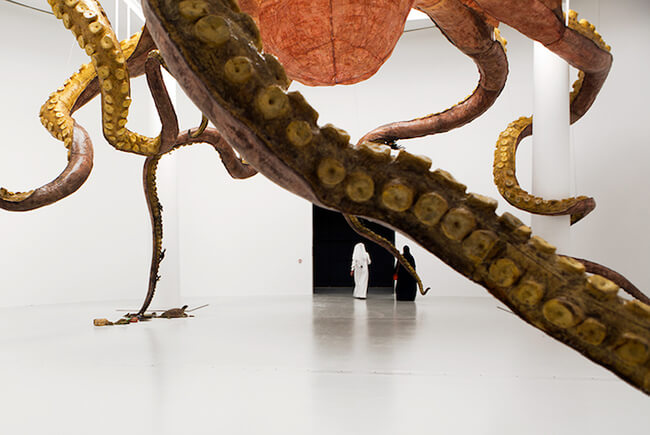 Whatever the artist intended to convey, the final work is impressive for sure.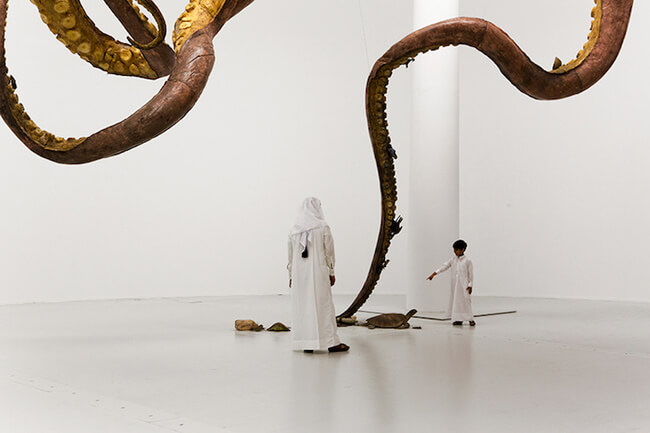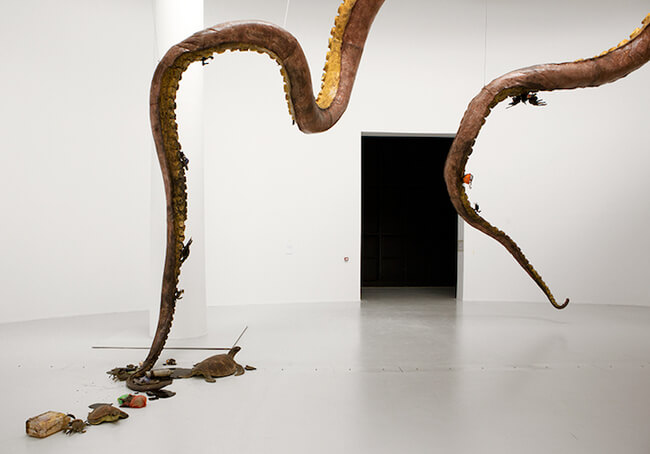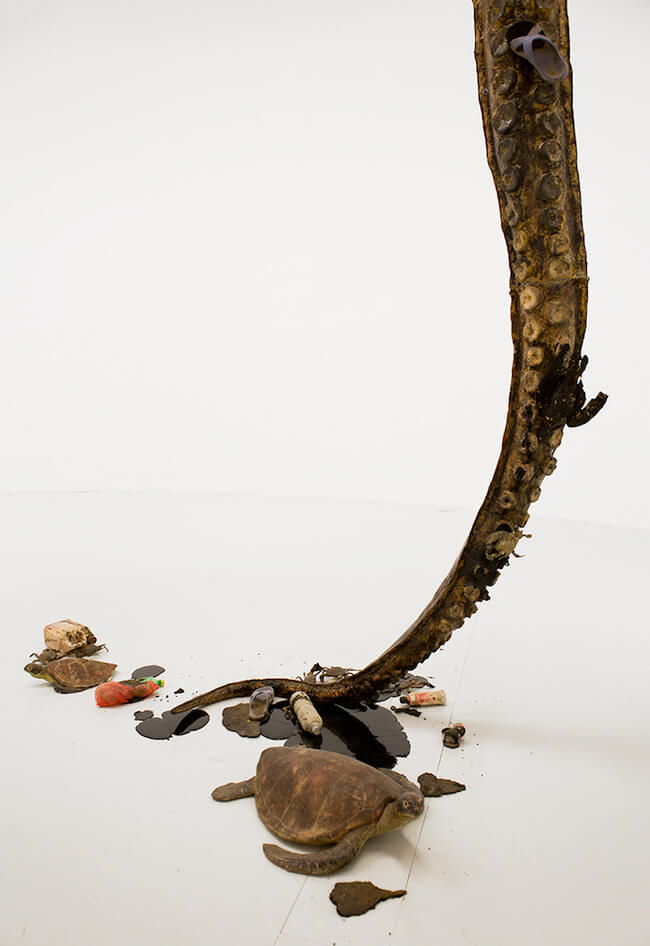 Source: MyModernMet