Ana Paula Grillo is a photographer from Brazil who recently had a photo shoot with a very special model, a pregnant dog Lilica. These amazing photos were made in just one day before five adorable puppies came to this world, they perfectly show all the joy and pride of the future mom and capturing them and the cute dog was an unforgettable experience.
Lilica, in the 20 min photo shoot that wasn't too long having in mind her condition, posed happily showing her belly from all possible angles and just looked fabulous. It was obvious due to her advanced pregnancy that she wouldn't be able to last long and probably will lose patience or just get tired pretty quickly. But Lilica was a perfect model that day and gave it her all. Check out the gallery below and see what Grillo said about this interesting set.
All five Lilica's puppies found loving homes after the birth, but this is a good opportunity for all of us to think about the ones who don't get that chance, and the number is huge, unfortunately there are thousands of dogs that don't get to be so lucky and never find a loving forever home, we should all try and adopt if you're a dog person, giving a home to a dog will be the best decision you ever did we can guarantee this.
Remember to be responsible owners and if circumstances allow you – adopt. Dogs trust us with their lives and we must take good care of them in return, never abuse or take your dog's love for granted. Long live dog moms and puppies!
More info: Facebook
The pregnant dog Lilica during her adorable photo shot by Ana Paula Grillo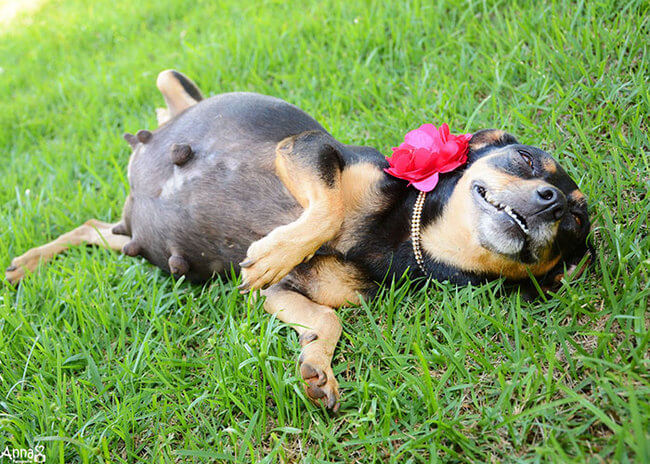 "It was amazing, I felt like I understood her completely," Grillo told Bored Panda.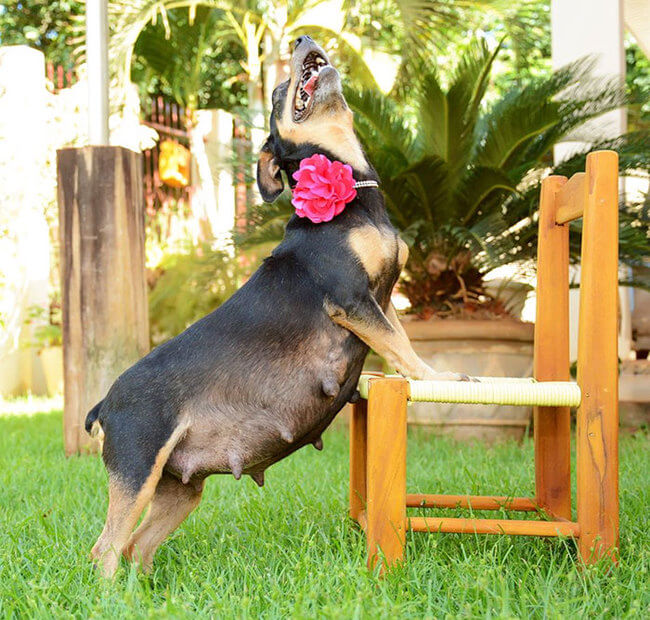 "She made sensational poses!"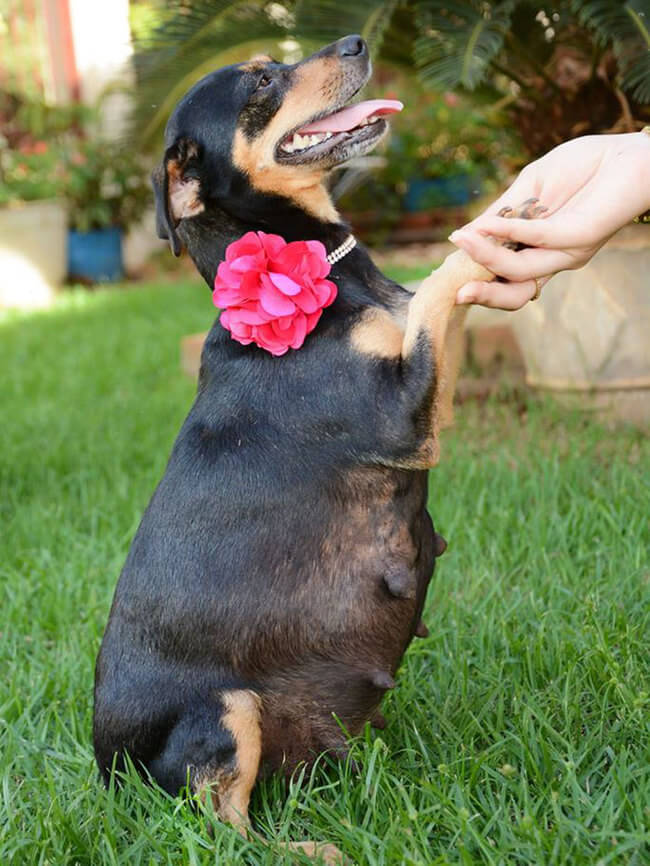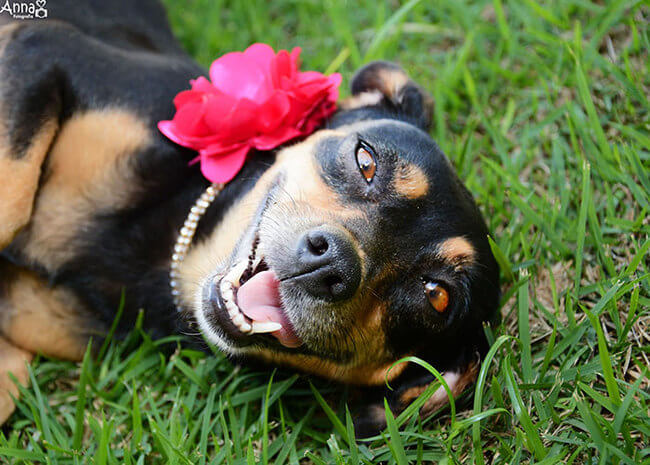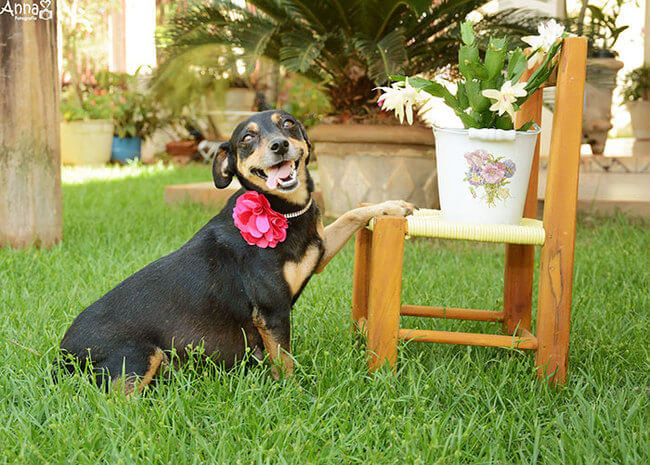 [the_ad id="71924″]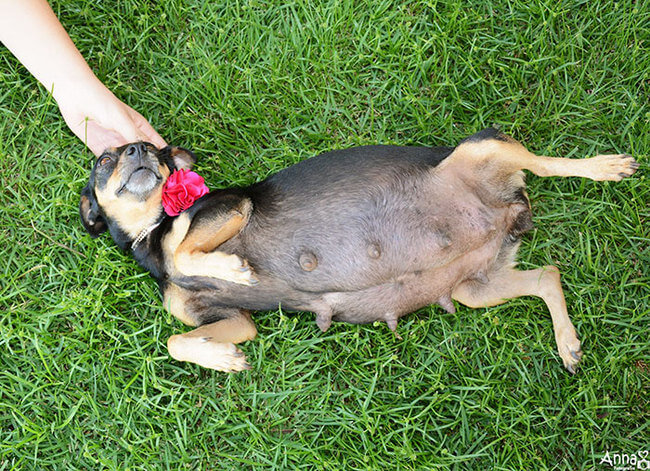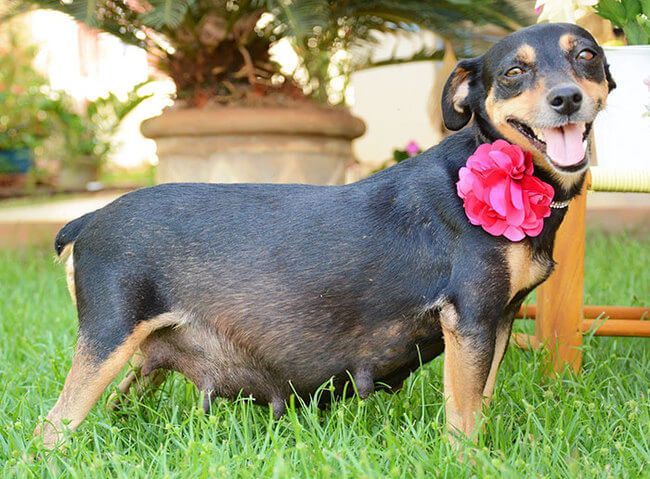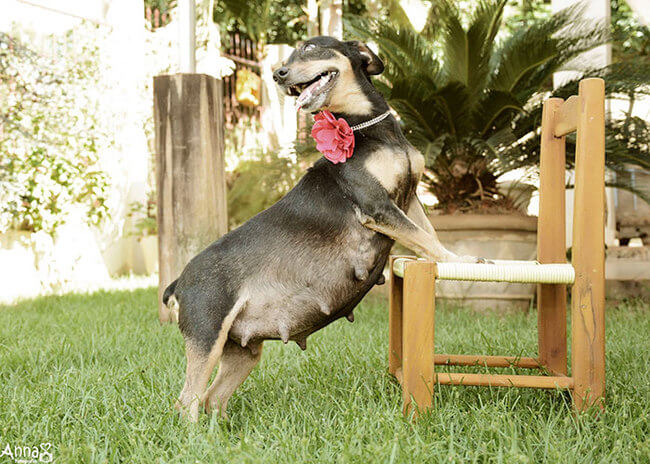 Source: boredpanda