Gary Johnson memes have taken my heart, I say that with no regret. We covered a lot of memes on this site, but this guy, just see for yourself. 
When you're someone who's always under the spotlight like a celebrity or a politician, there's no guarantee that you are immune to being turned into a meme. This is especially true for famous people who say controversial or uninformed things – it gets immortalized on the Internet forever.
Meme culture will keep that one quote alive even as the years pass by. These politicians may as well carve it into their gravestones for the future 
One of the politicians who just couldn't escape being pulled into memedom is Gary Johnson. While many know him for running for the presidency twice in the 2012 and the 2016 US elections, most will recognize him as the guy that asked, "What is Aleppo?"
He is also known for making many remarks during his campaign that are, well, a bit weird to say the least. Let's just say these remarks didn't help his chances of winning very much at all.
Gary Johnson Remarks
"What is Aleppo?"
This is perhaps what hurt Johnson's chances of doing well in the 2016 election the most. He was asked a question regarding Aleppo, a city in Syria immersed in the refugee crisis. His response was, "What is Aleppo?" This hurt his credibility and raised questions on his knowledge of foreign policy.
Johnson was criticized for another reference to the city during an appearance on MSNBC news. He couldn't name a foreign leader he respected, stating that he was having "an Aleppo moment." 
Bad Cake Decorations
Another controversial remark Johnson made was during a Libertarian primary debate in April of 2016. Here, he defended cake stores, insisting that they should be legally obligated to complete orders featuring decorations like swastikas and others. 
Global Warming Comments
Johnson was also criticized for being uninformed about climate change issues when he argued that global warming research was not important for the nation. He defended his stance by saying that the Earth would eventually be swallowed by the sun after billions of years anyway.
The Tongue Incident
It wasn't just Johnson's words but also his actions that drew flak from American citizens. In an interview in September of 2016, Johnson stuck out his tongue at a reporter to make a point. Many media outlets pointed out that this behavior was unbecoming of a presidential candidate. 
Gary Johnson Memes
Given all of these behaviors and remarks from a politician running for the presidency, it's no wonder that memes poking fun at Johnson began to surface. Here are some of the best Gary Johnson memes on the internet. 
1. Is Aleppo some variant of tobacco I should know about? 
Source: memegenerator
2. Watch out everybody; we've got a poet, not a politician!
Source: me.me
3. Hey Gary, did anybody ever tell you that the election is kind of like a race?
Source: Pinterest
4. Did Gary Johnson ever attend Geography class?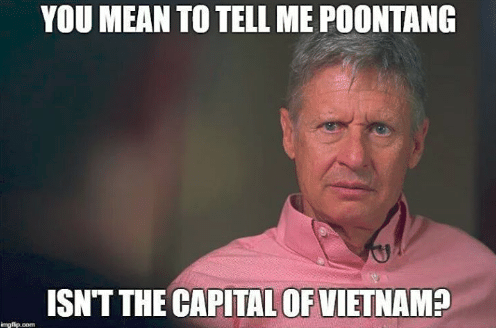 Source: memesmonkey
5. At least he tried for Korea… but failed anyway (news flash: it's North and South Korea).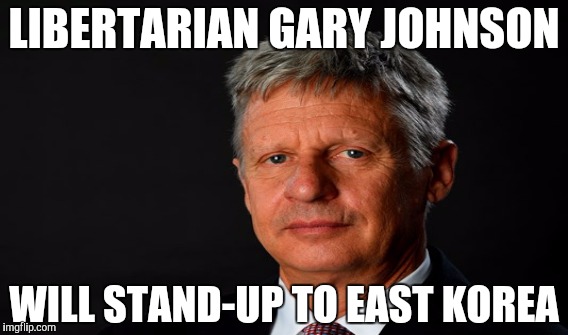 Source: imgflip
6. Memes isn't a country, Gary.
Source: Daily Kos
7. So clueless about everything, even the election that he's part of.
Source: laugh2go
8. Who's Gary Johnson?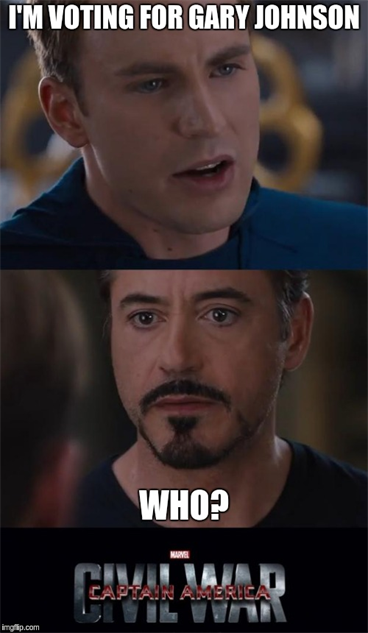 Source: pastemagazine
9. On a scale of 0 to Aleppo, what are the chances that Gary Johnson would have won the election back in 2016?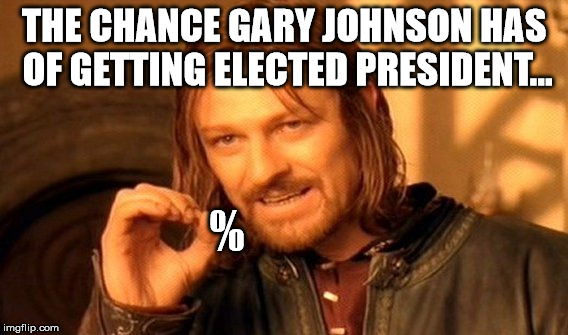 Source: pastemagazine
10. The third presidential candidate America never knew it needed.
Source: Facebook