On hot summer days, everybody likes to refresh and have fun in water parks with boat rides and splash pads, surfaces with geysers, water cannons, rain curtains… Well, almost everybody because the great majority of these parks are not easily accessible to people with disabilities.
But, a new water park, which was opened on June 17 in San Antonio, Texas,  called Morgan's Inspiration Island is designed to allow exactly these people to have safe and careless fun and full water park experience under the glowing sun.
Not only the water park is designed to provide safety and fun attractions for people with disabilities, but anyone with a disability is welcomed into the park for free. The park even worked with the University of Pittsburgh to develop a revolutionary new wheelchair called PneuChair that's propelled by compressed air instead of batteries, making them low-cost and waterproof. So people can use the chairs for free and prevent damages on their regular expensive wheelchairs.
The park provides high-tech, waterproof wristbands to children and people with disabilities who tend to wander, so parents can easily locate them with the help of staff if needed. Also, the attractions in the park are designed with all kind of sensitivities in mind, like the ability to quickly change water to warmer temperatures and the water is filtered continuously and then recirculated, which also helps those with immune sensitivities to feel confident about the water's quality. Also, the atmosphere is not loud and the park tends not to be crowded so people with mental disabilities can feel good as well.
The Morgan's Inspiration Island is located right next to Morgan's Wonderland, a 25-acre, a fully accessible theme park which opened in March 2010. Check out photos in the gallery and what founder of both parks Gordon Hartman said about it for Mashable.
"Our goal is to provide a great guest experience in an inclusive, safe, comfortable, not-overly-crowded environment."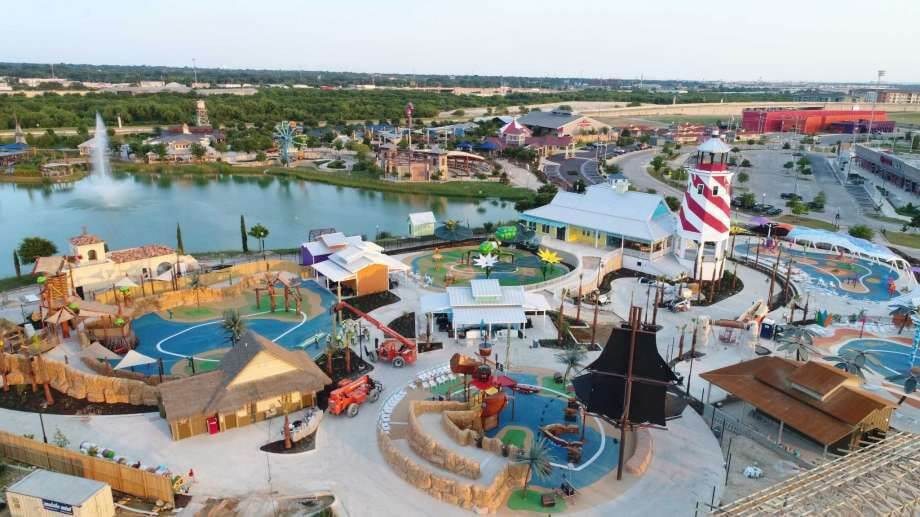 "Morgan's Inspiration Island will concentrate on inclusion, and inspire guests to do things previously thought not to be in their range of capabilities. Those without disabilities and those with, including individuals in wheelchairs, guests with hearing and visual impairments, and even guests on ventilators, will be able to play alongside each other and gain a greater appreciation of one another."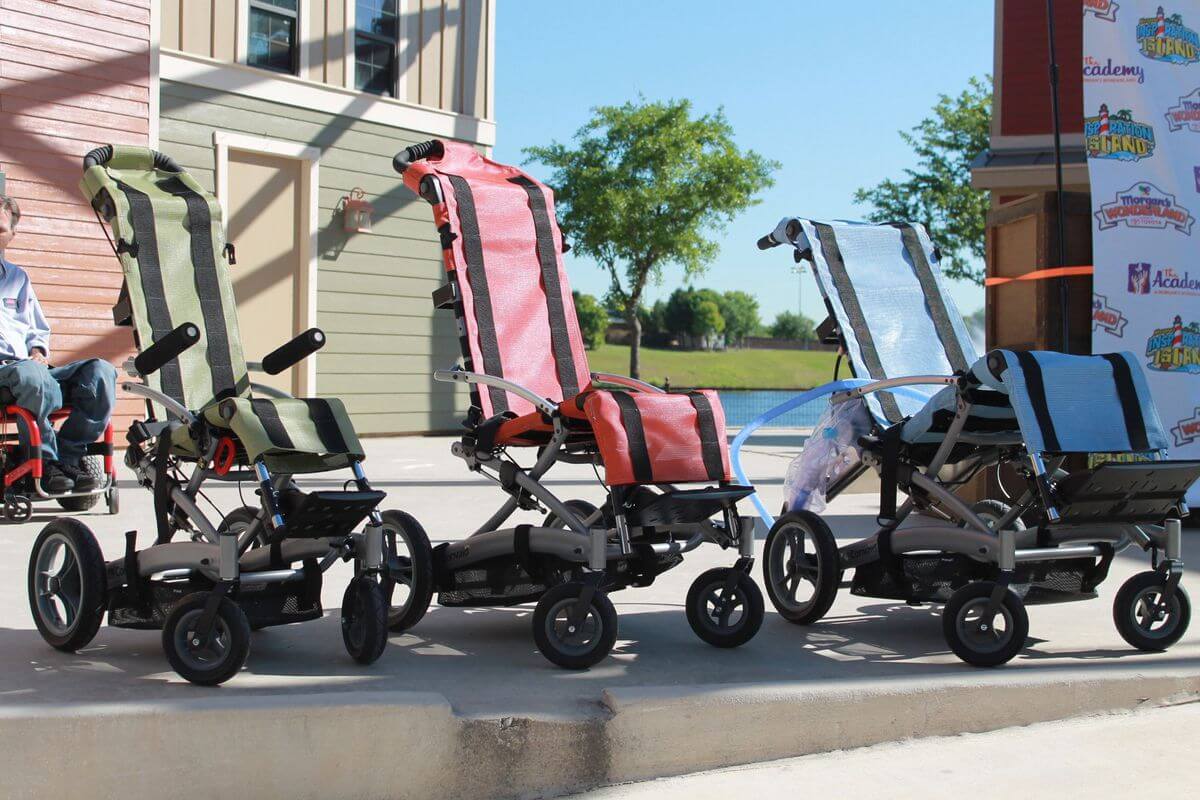 "When Morgan's Wonderland opened in 2010, we really didn't know what to expect. But the park's popularity has grown tremendously and encouraged us to add Morgan's Inspiration Island."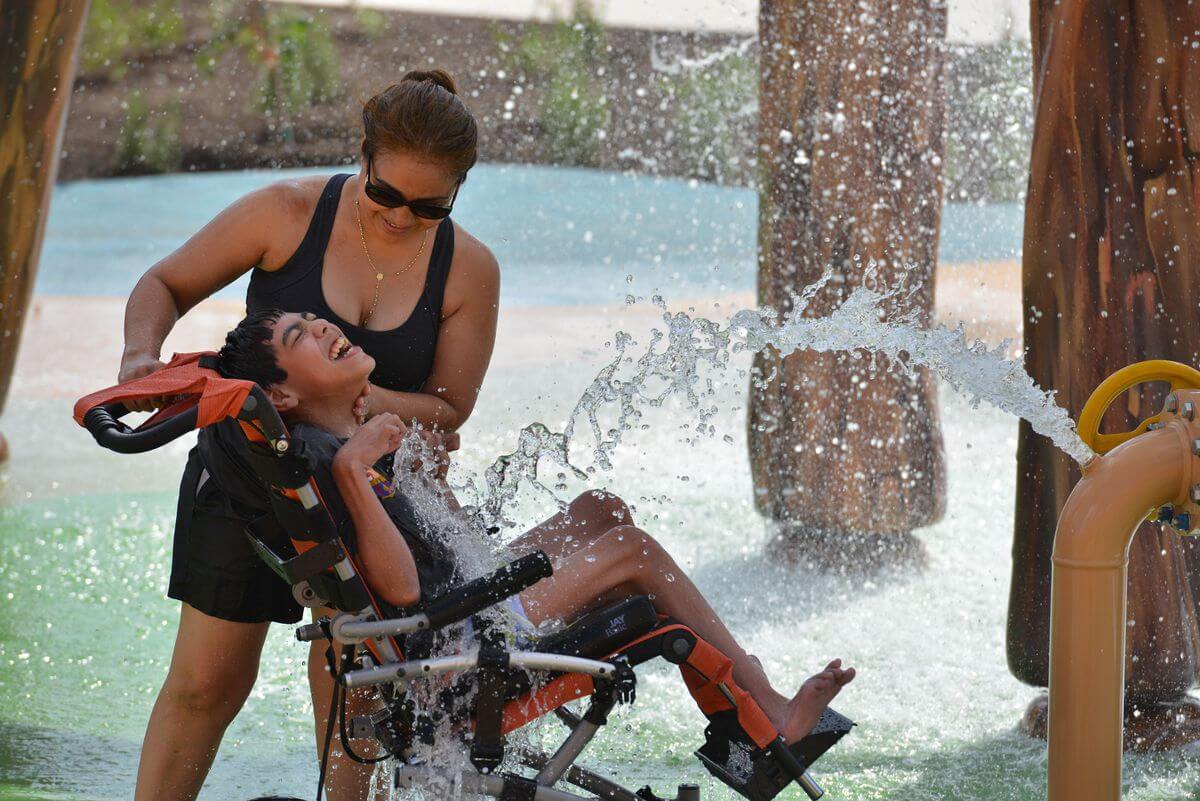 "Now, we'll have two attractions like none other that everyone — regardless of ability or age — can enjoy."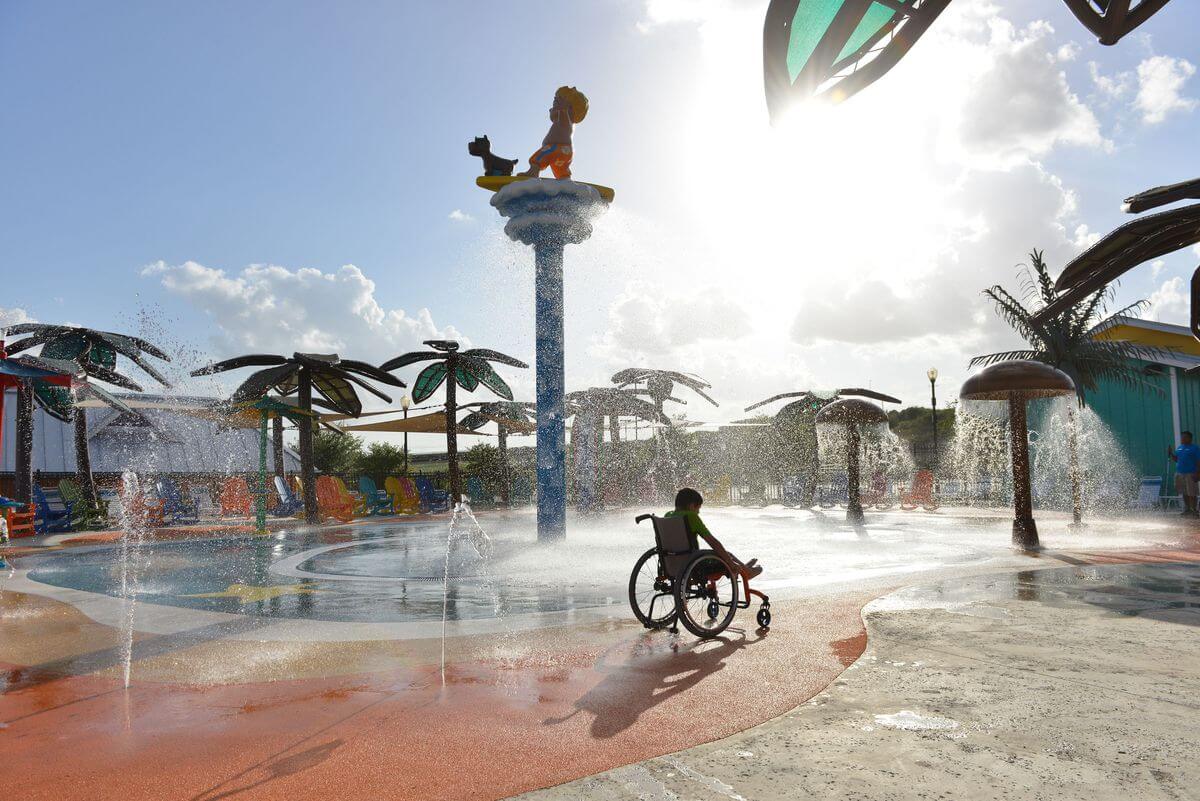 A new water park called Morgan's Inspiration Island.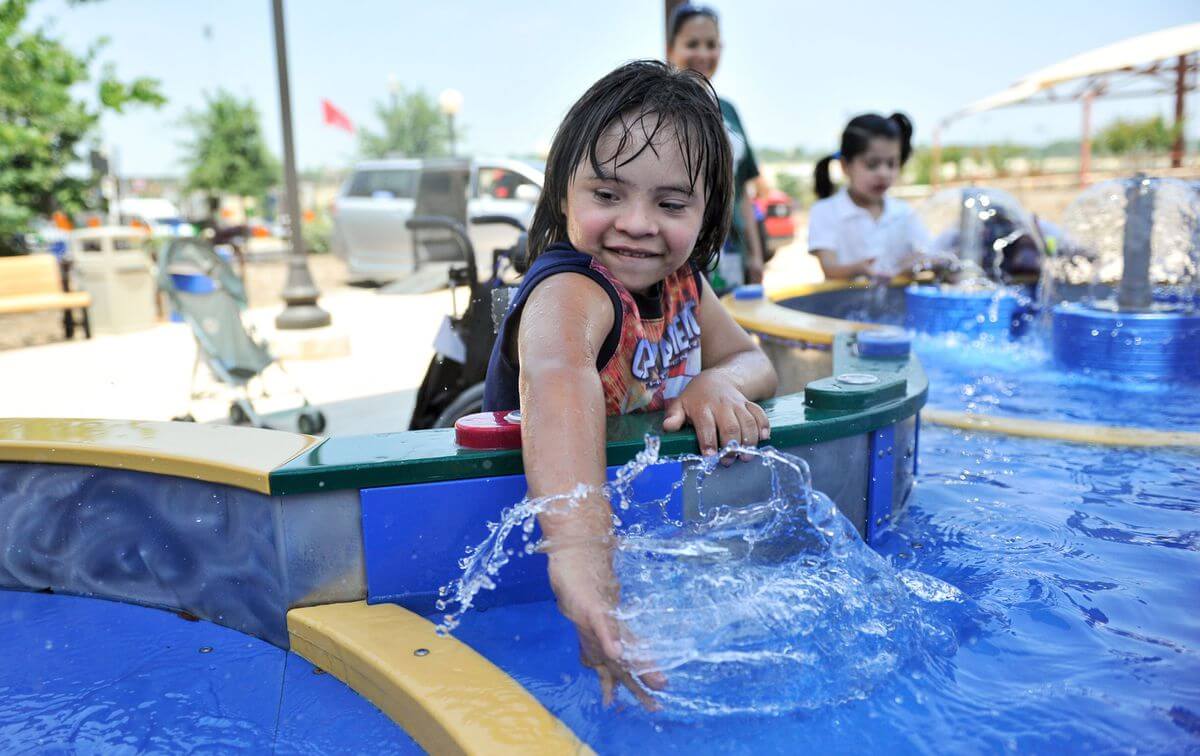 The park is designed to provide safety and fun attractions for people with disabilities.
Morgan's Inspiration Island was designed by Hartman and his 23-year-old daughter, Morgan, who lives with a disability.