| We participate in the Amazon Associates program and may receive compensation when you click some links in this article | 
Why have a normal wedding ring, when you can stand out from the crowd? Personalizing wedding rings with different engravings and making them special, more intimate, even has been a trend for some time. It might be a way of showing you can be cool even after marriage or just another way of showing your love and affection for your significant other.
"I want to carry her touch everywhere with me!"

For the romantic type, this might be just the perfect thing. It is a new way of saying "I love you!" and it is made possible with the new craze in wedding rings: fingerprint engraving
Recently, a Reddit user posted a photo of his wedding ring being adorned with a very special engraving: his wife's fingerprint. He was inspired by a wooden version of ring that he had come across in the past. His post was well-received and a lot of others users expressed their desire to follow this trend for their own weddings. Moreover, other users sent pictures with their own fingerprint rings, showing that this might be the next big thing to keep in mind if you're preparing for this most-anticipated moment yourself.
If you're interested and take the time to google it a little bit, you'll be surprised or happy to find a great variety of sites offering to personalize your wedding ring with your soulmate's fingerprints or in many other ways of your choosing. You can try CandyHandicraft for simple, straightforward design or JubileJewel for a more artistic, nonconformist design or just get lost around Amazon's new wedding shop.
Did we make you curious? Just take a look below and see if you'd like any of these at your wedding and then wearing them for the rest of your life! We say you would!
The Fingerprint wedding ring is the latest trend in personalised jewelry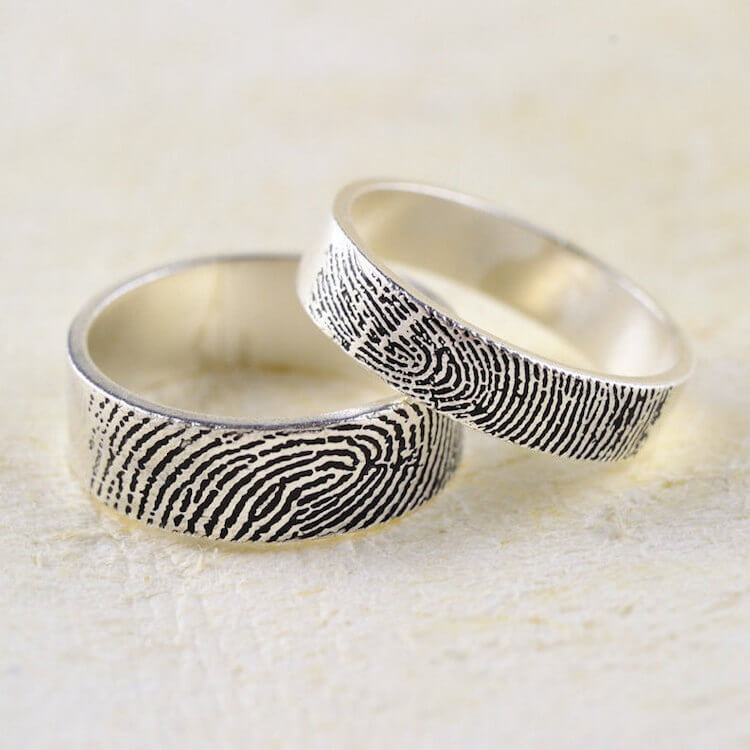 Each ring is unique because it has your partner's fingerprint engraved on it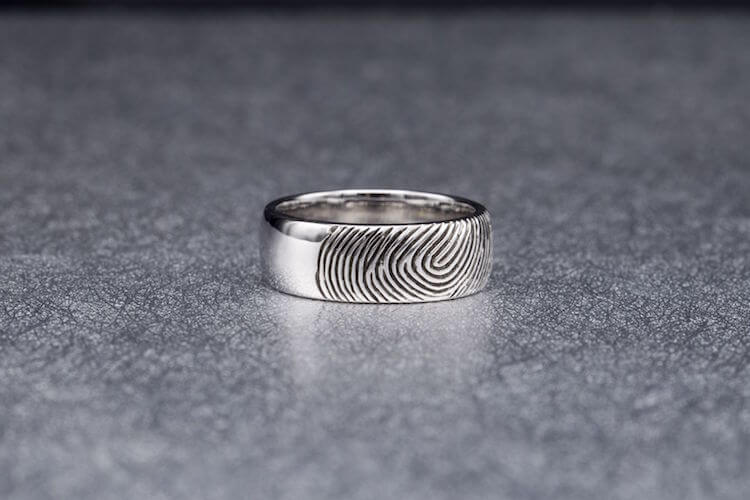 You can get it done on many different ring designs and truly customise your favorite choice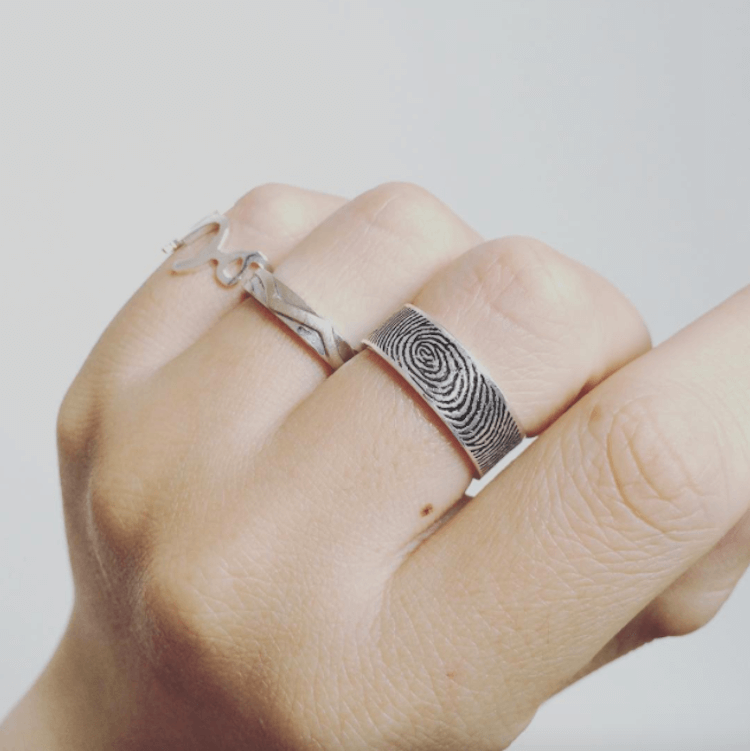 Just another awesome way to show your love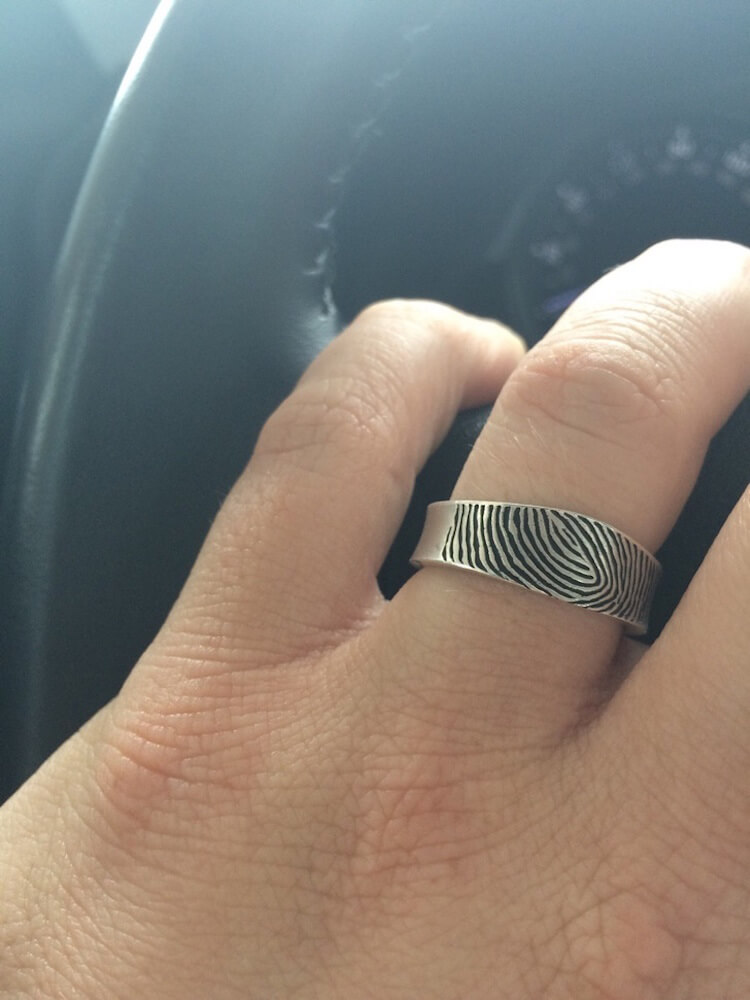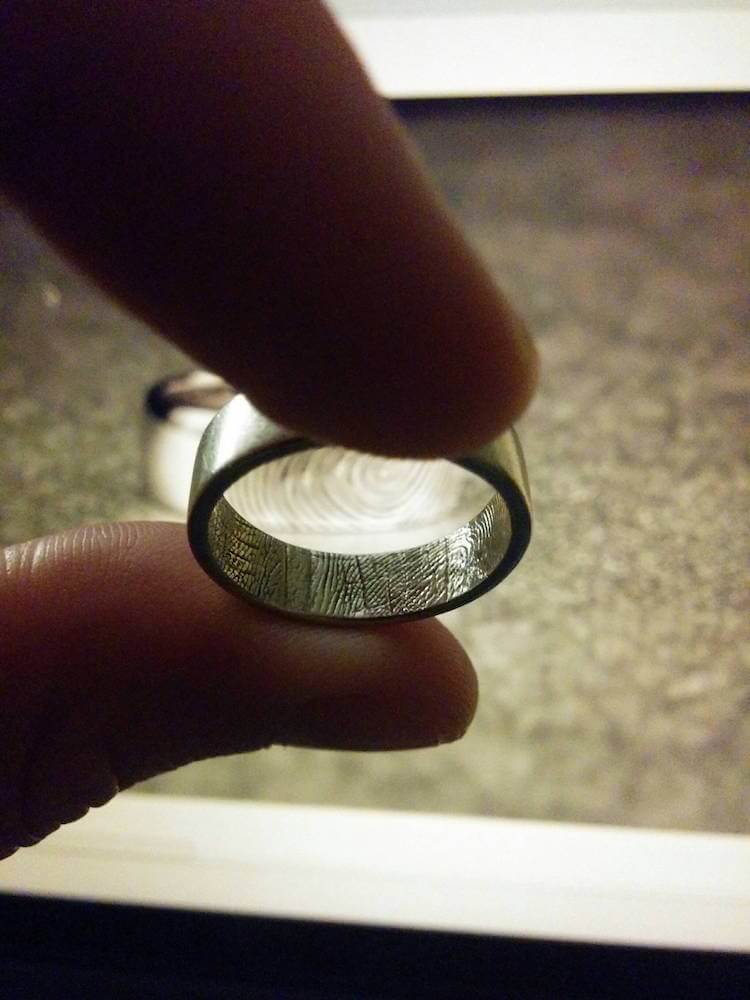 [the_ad id="71924″]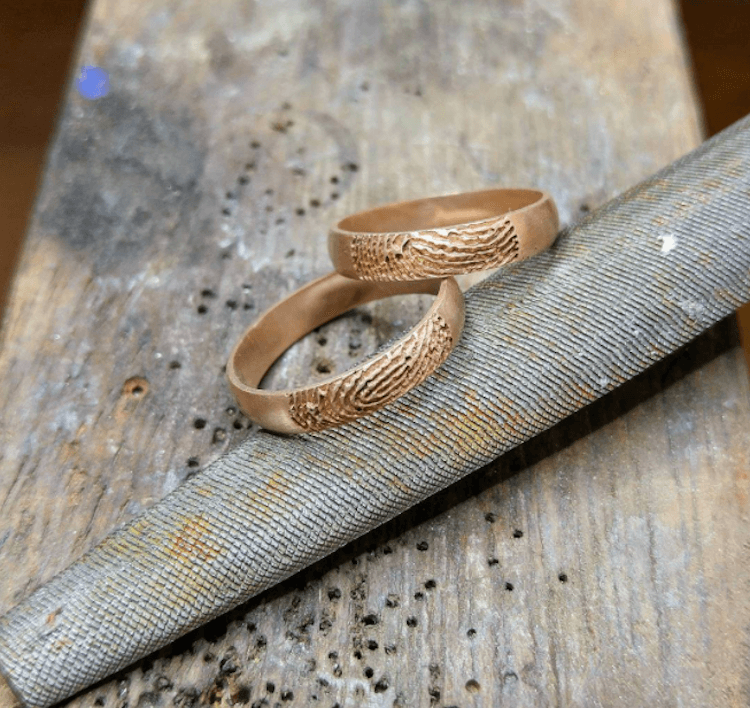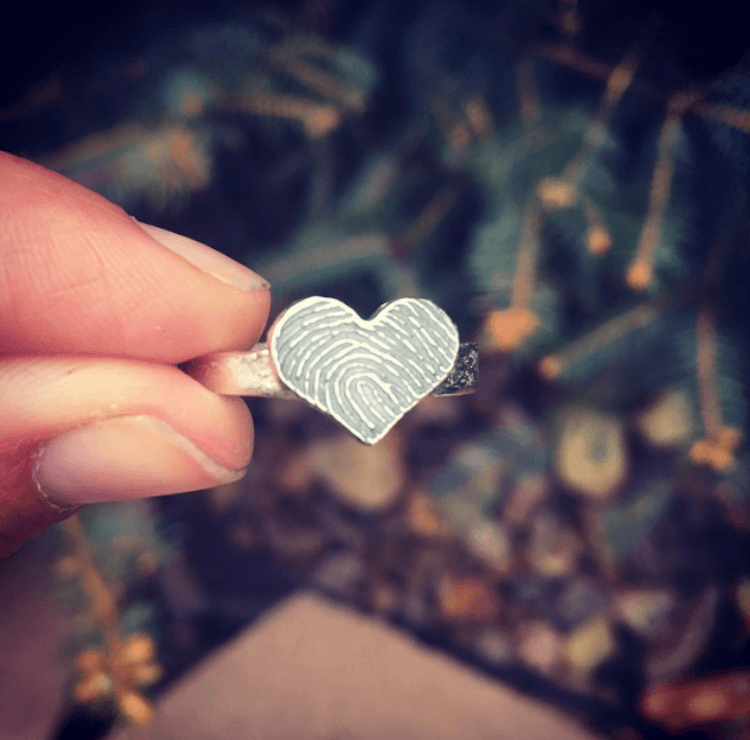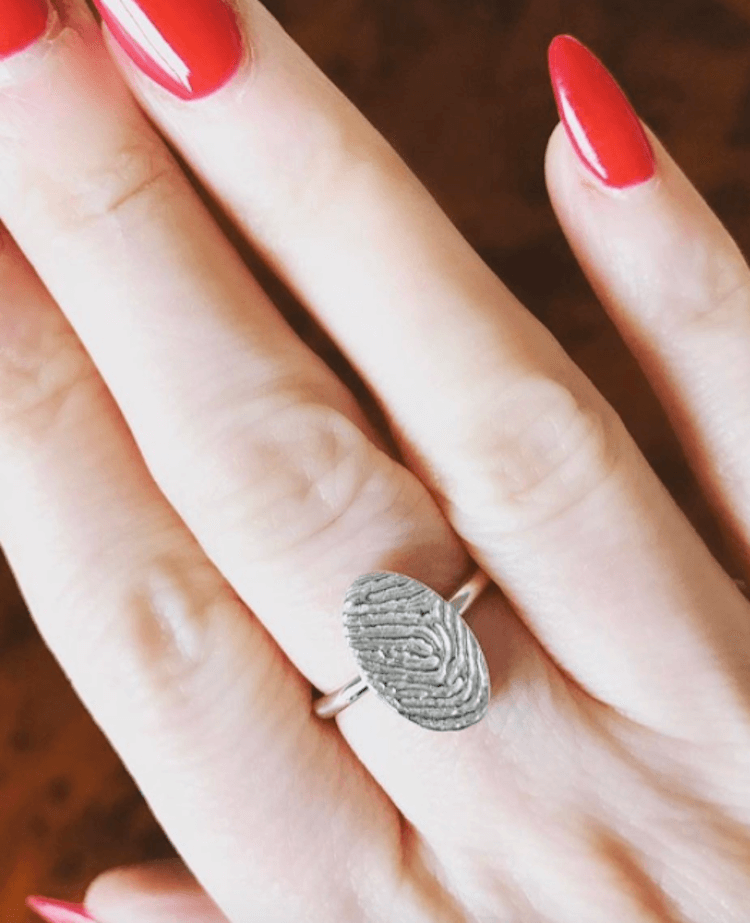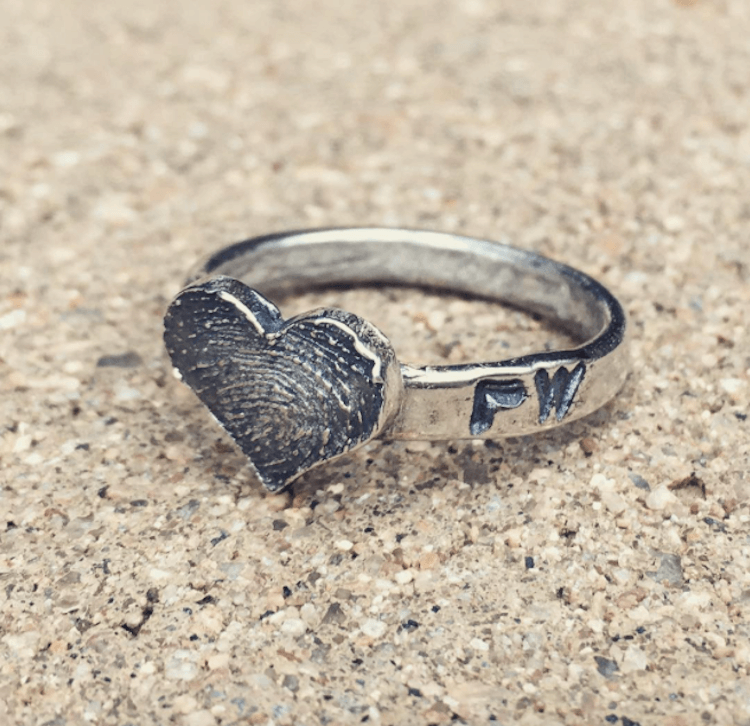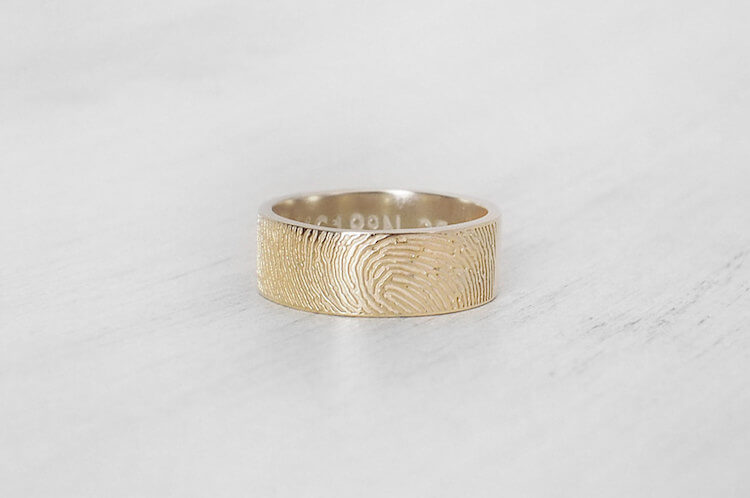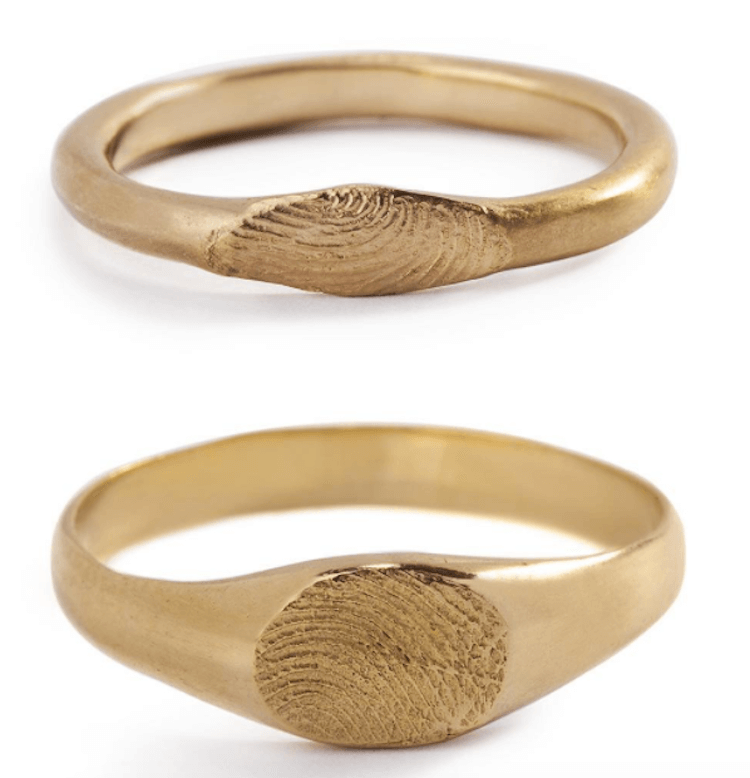 [the_ad id="83004″]