Dogs are lovely and adorable, whoever they are with or whatever they are doing. Their presence simply brings joy and happiness to someone's heart. They are even sent to hospitals as animal assisted therapy for patients. They maybe hailed as man's best buddy ever, but the truth is, they are also known as best buddies for kids. Proofs are here as seen in these funny and remarkable photos of dogs with children. One thing is sure, they enjoy seeing everyone joyful when they are around!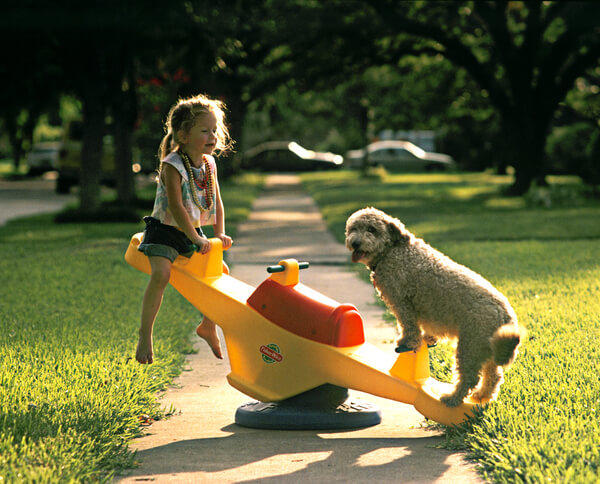 Hey buddy, are you OK in there?
A plastic cone in the dog's head made this toddler so curious that  he had to check if  his dog friend is OK.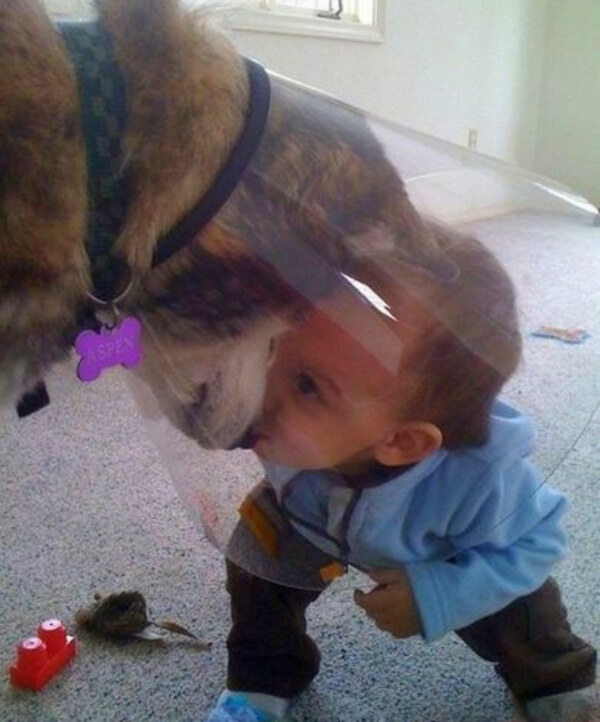 Praying is one of their many hobbies.
Cutest thing to see! So adorable! They love to close their eyes for prayer too. They somehow feel  like taking a nap .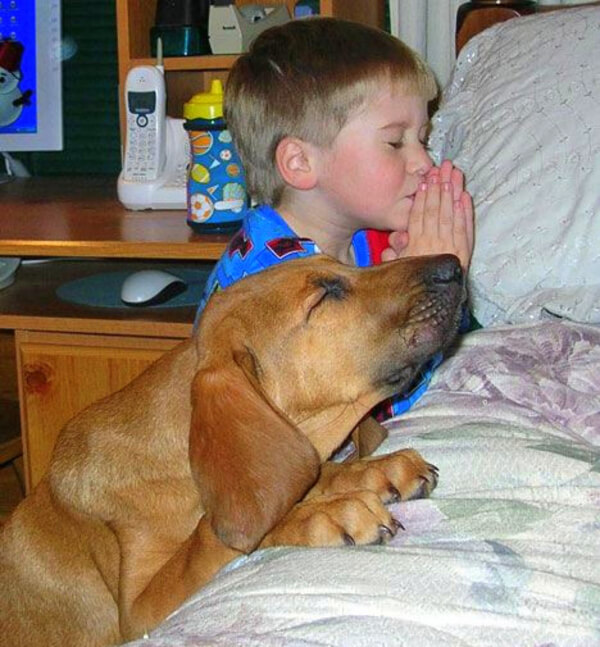 Let me help you with that!
A beagle named Charlie loves to play with toddler Laura Olivia and they enjoy being together. Charlie always helps her with anything that Laura needs. So impressive!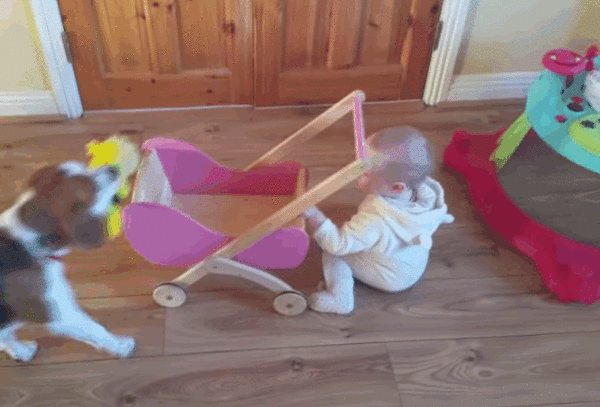 Hey, can I share a space with you?
This lovely pup wants the baby to have company and the baby is more than willing to share a space. So happy together!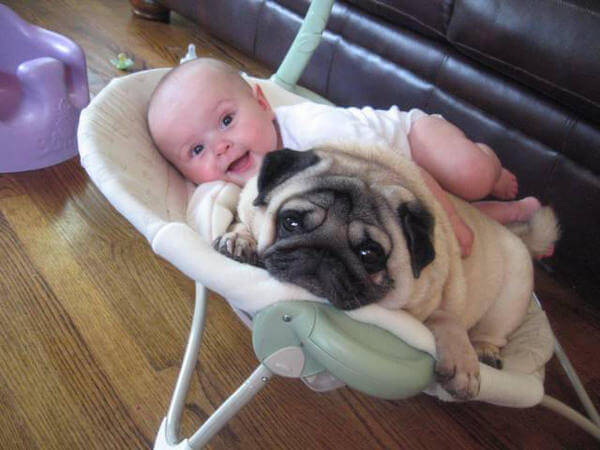 Oops! How do we look?
I bet these two big pooch were not forced to take pictures with this young girl. They are so photogenic!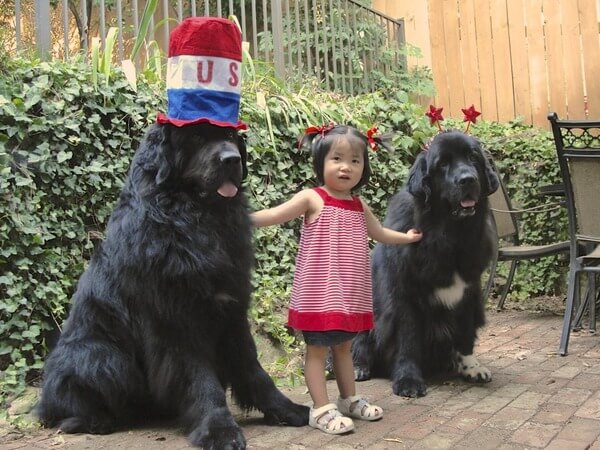 welcometothehappyhaus.blogspot.com
Where do want us to go, buddy?
This little boys enjoys his dog pushing him a bit while he is driving.  what a great help from a friend!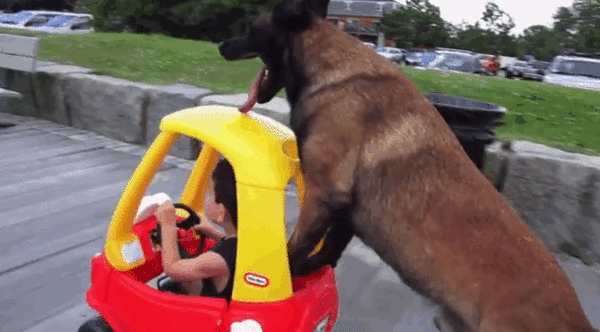 Sleep well, baby!
This little baby is never distracted from sleep and seems enjoying the soft head sticking into her face.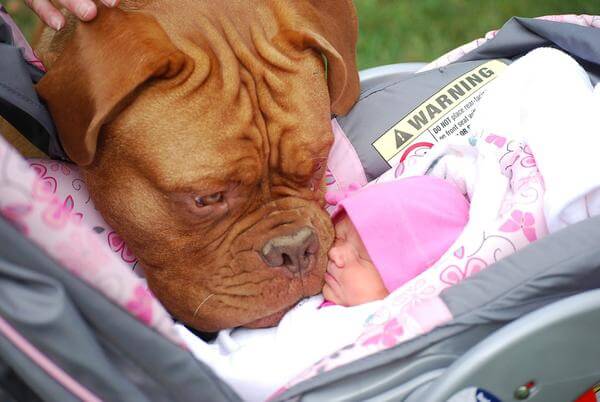 "I wanna hug you forever!"
This St. Bernard dog absolutely loves being hugged by this little child!  .

"May I have your vital signs?"
This girl is checking if their dog is not sick. while she is doing it, the dog is cooperatively quiet for her assessment.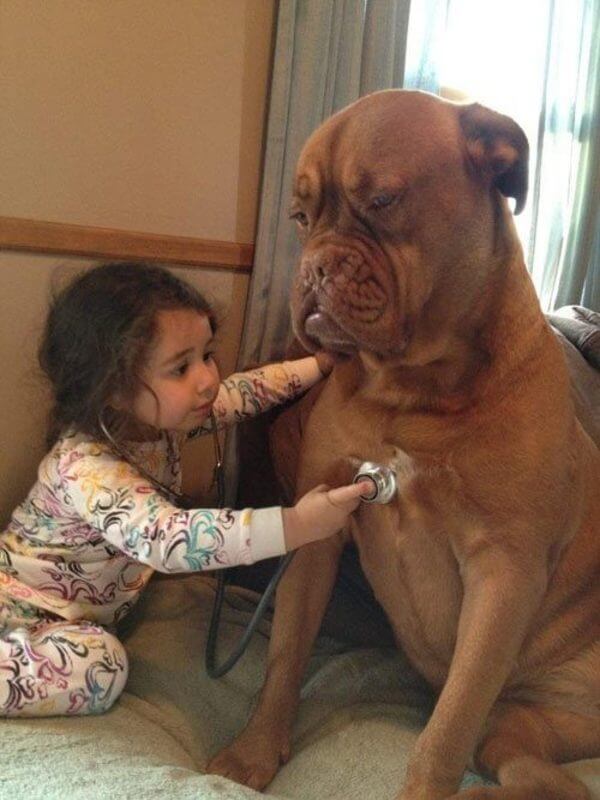 Dog are undoubtedly kind and loves to be around children.  They are fun to be with these little fellas at all times. If you were inspired by these fun photos of children with their dogs, share them to your friends!
Source: faithtap