Describe yourself in 3 fictional characters is way better than describe yourself in 3 words. It is an entire forum game in which you won't have to find 3 boring words that say the most about you, you will have to scratch your mind for the best 3 characters that, together, make your personality. It sounds fun, don't you think? That will be the subject of today's article. So get ready.
It first appeared on October 1st, 2014, on DeviantArt where user AshAttempts posted a thread to the forum of the site asking: "If you had to describe yourself using three fictional characters, who would you choose and why?". Then, another thread asking the same question about the three fictional characters was posted on Reddit, almost 2 years later.
After Reddit, it was Twitter where that took it over and on April 2016, the first answer to the "3 fictional characters" appeared. @DerrickArthur chose Hagrid from Harry Potter, Chris Farley and Ham Porter from Sandlot.
The game's popularity reached its peak in mid-September 2017 when the hashtag #3CharacterDescription took over the social media world. Of course, parody variations started to appear. The game also entered Facebook. The online publication focused on the Internet culture, The Daily Dot, also covered the game and its rapid spread.
It is quite a funny game, given the fact that many people started to make jokes around it. Some chose only one character that describe them best, some chose characters and objects, some made their own characters. This is the beauty: you can do anything you want. I mean, why not invent 3 characters of your choice and then say they describe you best? That's probably what I would do
Now, would you like to play "Describe yourself in 3 fictional characters" with us? What's your pick? Ours might be Iron Man, Catwoman and Gandalf. Now, your turn!
Here's a funny example of the game: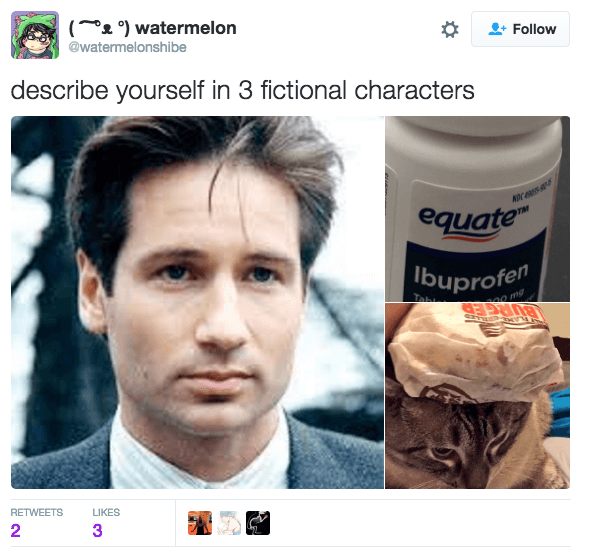 This is a great choice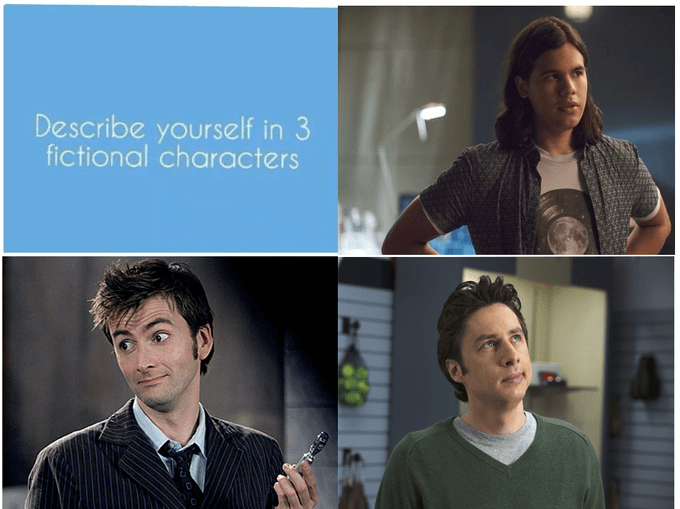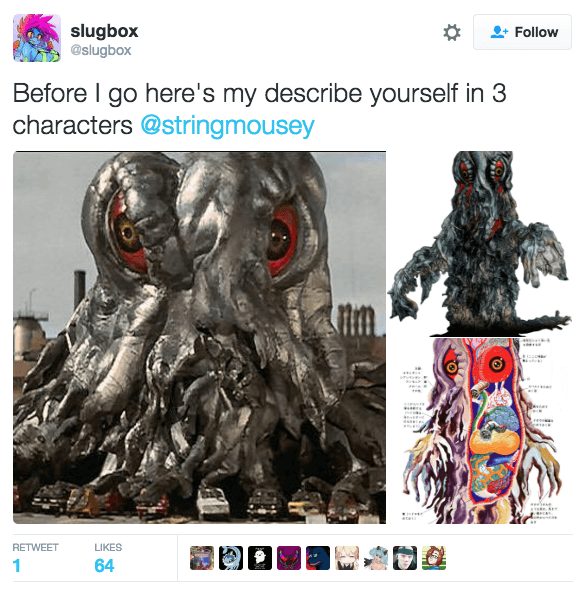 I only need one character