The Milk Shop in Los Angeles serves up some of the most mouth-watering, Instagram-worthy ice cream treats in all of California. At the shop, fresh batches of vanilla, chocolate, and cool mint are churned daily, to make all of their delicious creations possible.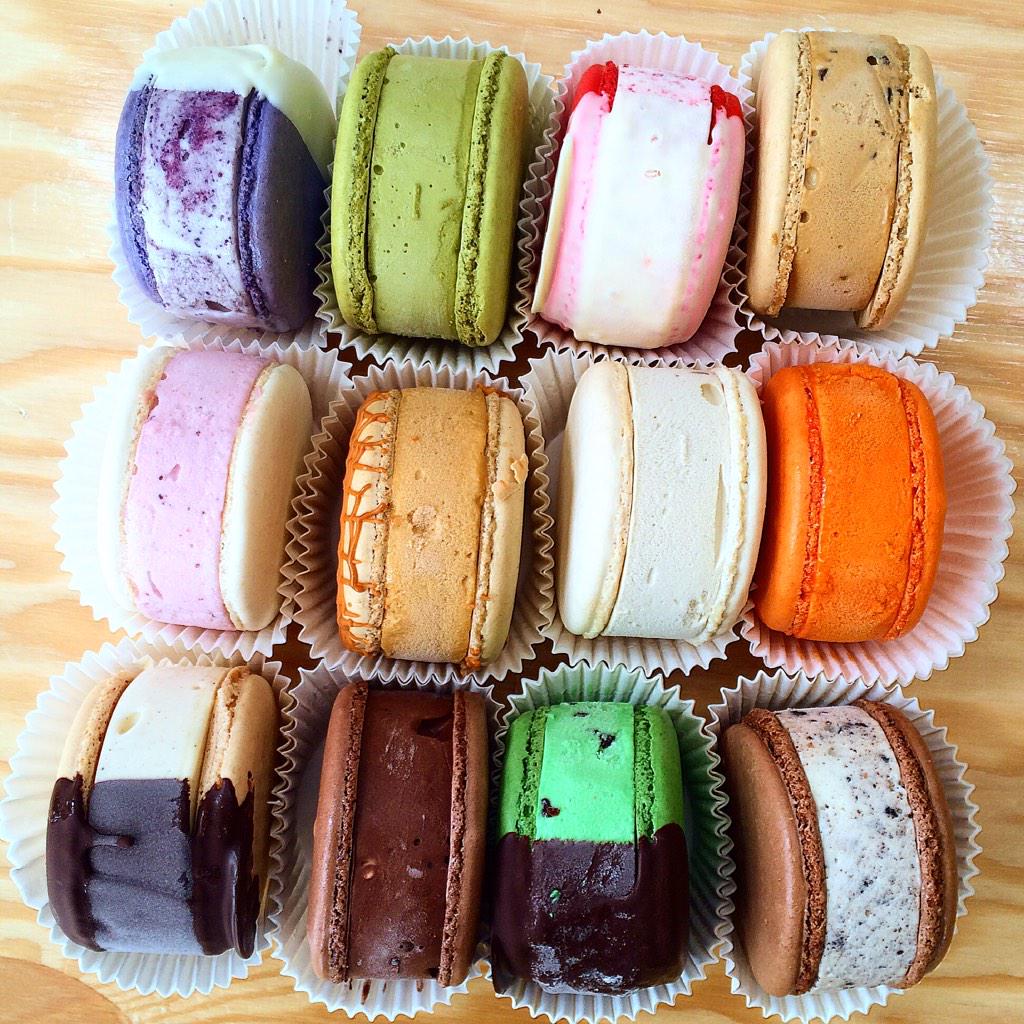 Picture this: pure vanilla shakes covered in chocolate chips and malted milk, injected with caramel and chocolate sauce, crowned with whipped cream. You have your dentist on speed-dial right? And if those options don't already make you form a cavity just by thinking about them, wait until you taste Milk's  famous "ice cream macs." They take the cake. Pun intended.
Stuffed between two milky macaroons, the Milk Shop offers a plethora of yummy ice-cream flavors to suit everyone's taste buds. Whether you're craving some sweet watermelon, strawberry, red velvet, coffee, or cookies & cream, the possibilities are endless. And for all you tea lovers out there, they've got you covered with matcha green tea, thai tea, and jasmine tea flavors!
You can even enjoy a fruit loop or fruity pebble ice cream sandwich! Cereal-topped ice cream counts as a healthy breakfast option right?
Milk's tasty scoop combos, tempting cakes, sorbet options and heavenly shakes will have you coming back time and time again, at all hours of the day and night. The owners of Milk even adjusted their hours to accommodate all the late-night dessert lovers. So if you're strolling around Beverly Boulevard around 12pm-11pm Sunday through Thursday, or 12pm-12am Friday and Saturday, pop in and grab yourself a treat!
In the meantime, pleasure your taste buds with all the tempting images on their Instagram.
Source: themilkshop