Here's a creative way to get your kids to eat their fruits and veggies. There's a mom in Melbourne that's making creative, cartoony meals for her kids. And she's struggling a lot less with getting her kids to eat than most parents. It's a lot easier to get kids to do anything if you make it fun. Like doing chores. Make a game of it and the kids will be all for it.
Laleh Mohmedi is a creative mom that makes awesome kid inspired meals for her son. She makes meals modeled after Pixar movies, Spongebob, and more. She snaps a photo of each meal and posts it on her Instagram page Jacob's Food Diaries. She has over 65,000 followers and counting, now.
It can sometimes take her a while to create these masterpieces but she does it all for her son. His enthusiasm is what keeps her motivated. And she probably feels like a pretty kick-ass mom, too. I would feel proud to say "I got my kid to eat healthily." It's not an easy feat.
Take a look at some photos of her awesome, artful meals. Let us know what you think in the comments section.
CARL from UP – Stuffed Christmas Roasted Poussin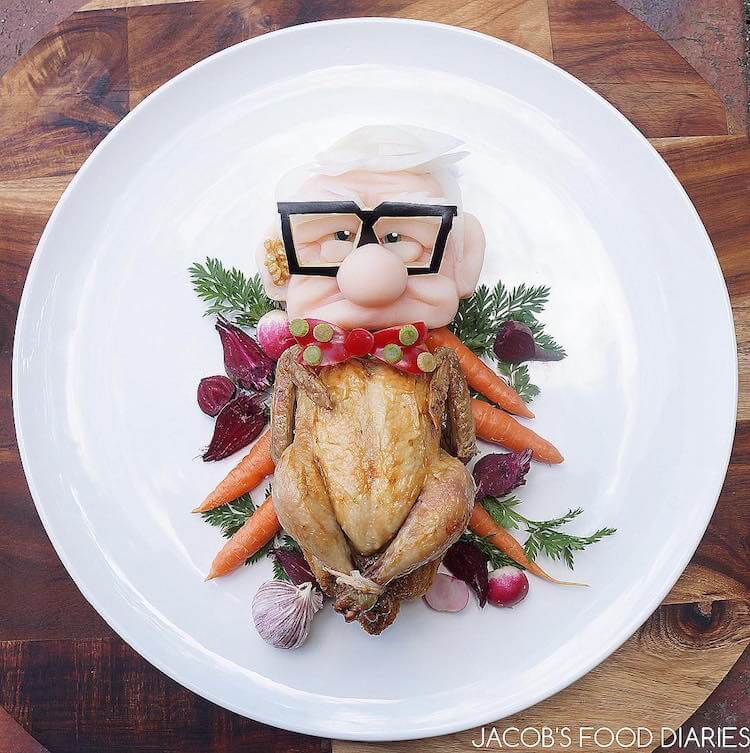 MIKE from MONSTERS INC – Organic Eggs and Avocado on Toast with Capsicum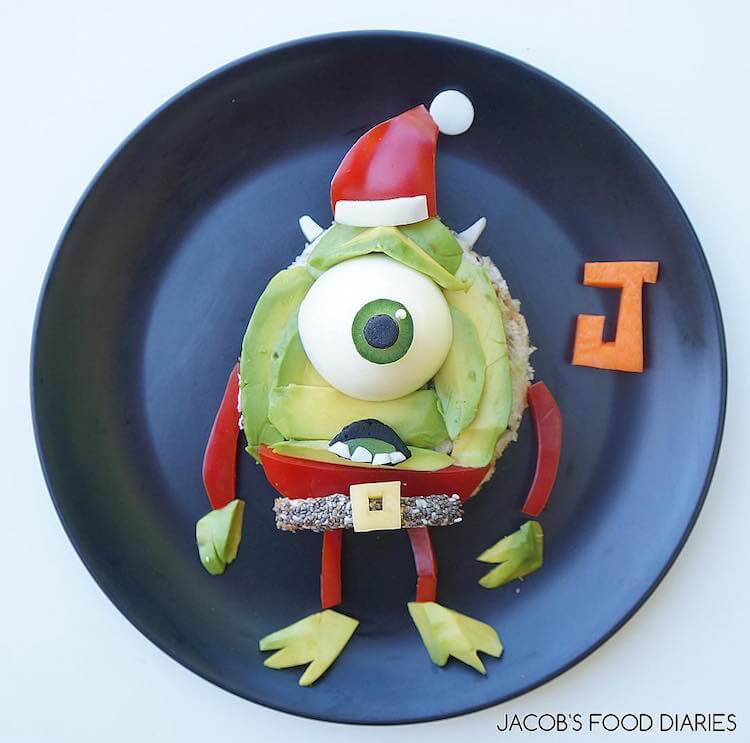 TIGGER – Lentils with mash potato, radish and wild rice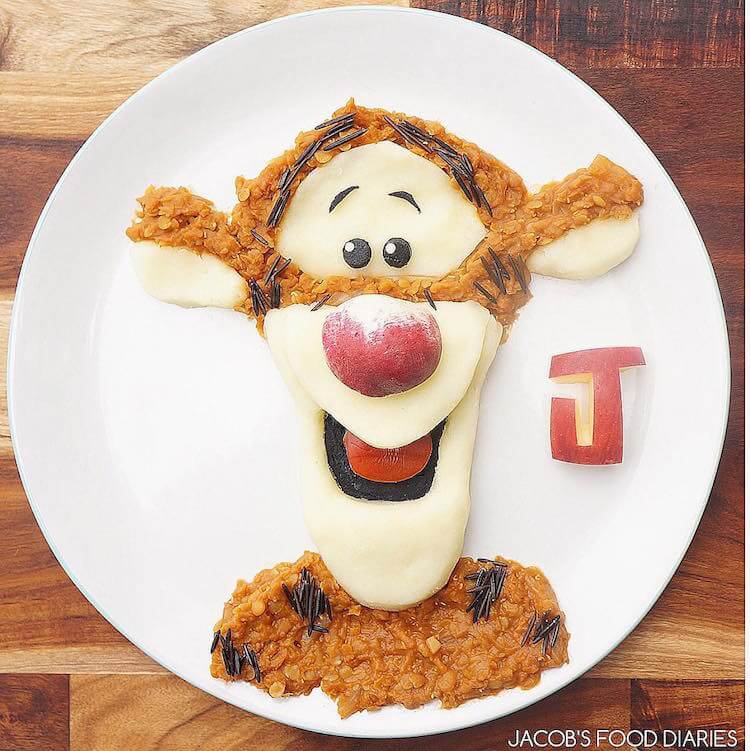 BOB THE MINION – Cheese sandwich with blueberries, apples, cucumber and dates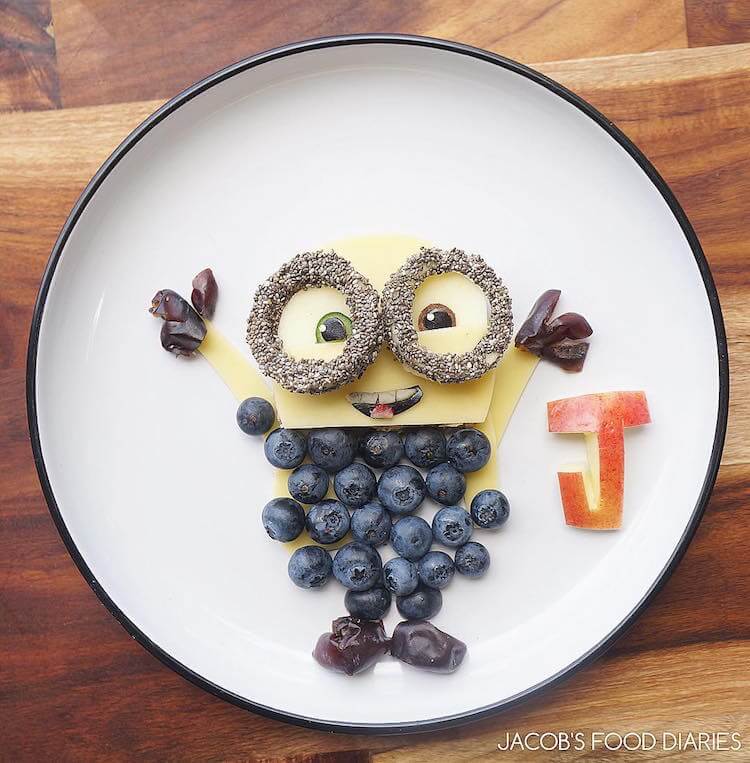 BEAST from BEAUTY & THE BEAST –
Waffles with spelt chocolate pancakes, dragon fruit, blueberres and banana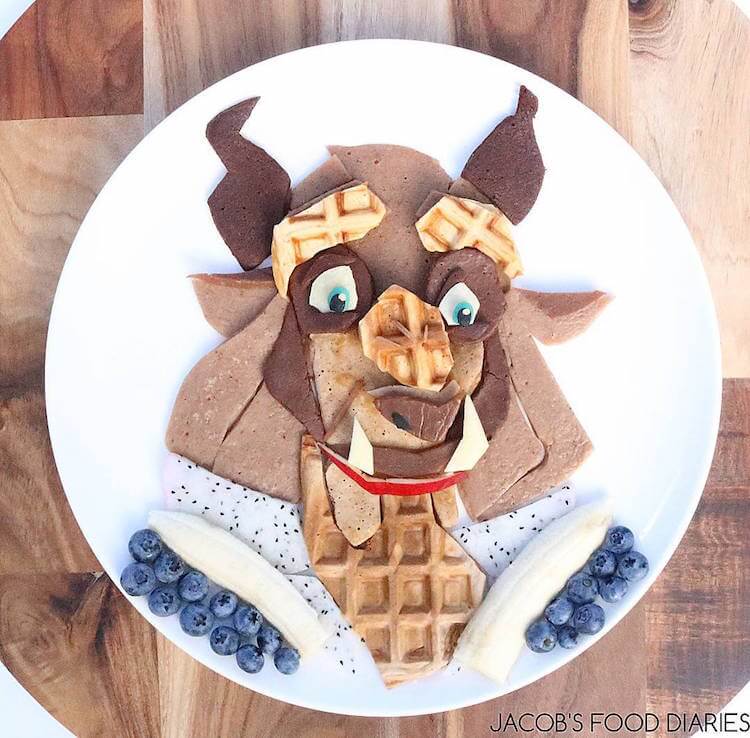 GENIE from ALADDIN – 
Blue rice (dyed with purple cabbage) stuffed with lamb shanks and vegetables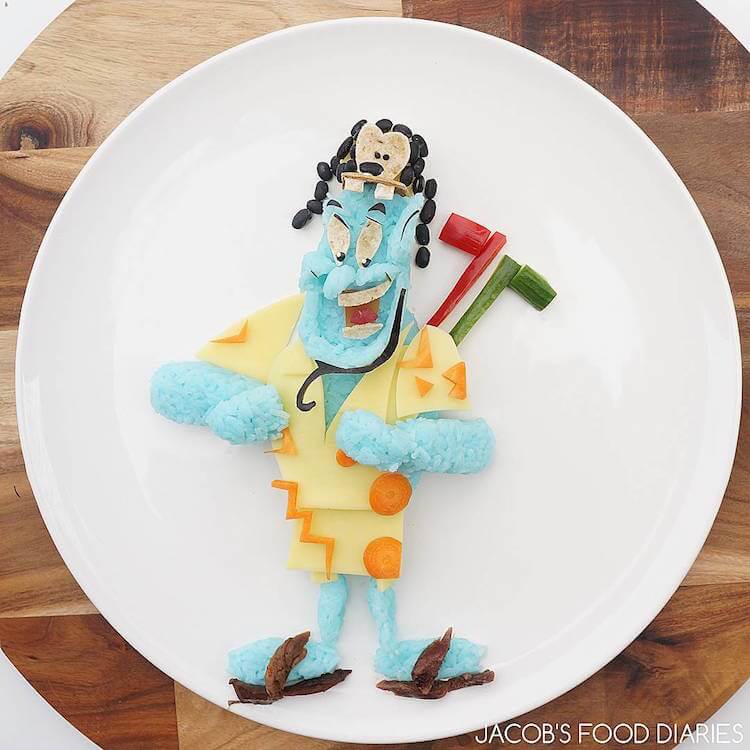 KERMIT THE FROG – Avocado and eggs on toast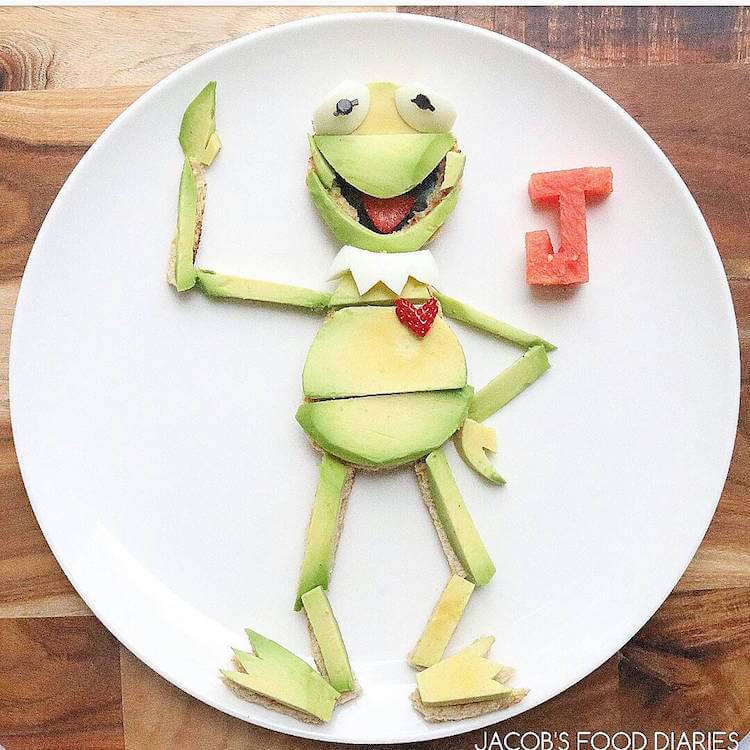 PO from KUNGFU PANDA dressed in a skeleton costume –
Cucumber and avocado Sushi with salmon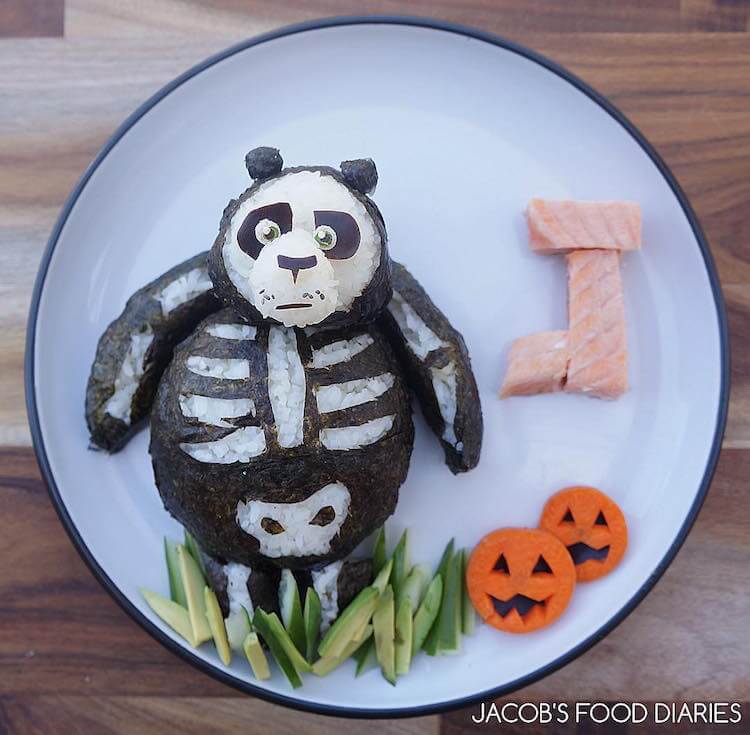 Spongebob – 
Saffron Rice ball stuffed with chicken and vegetables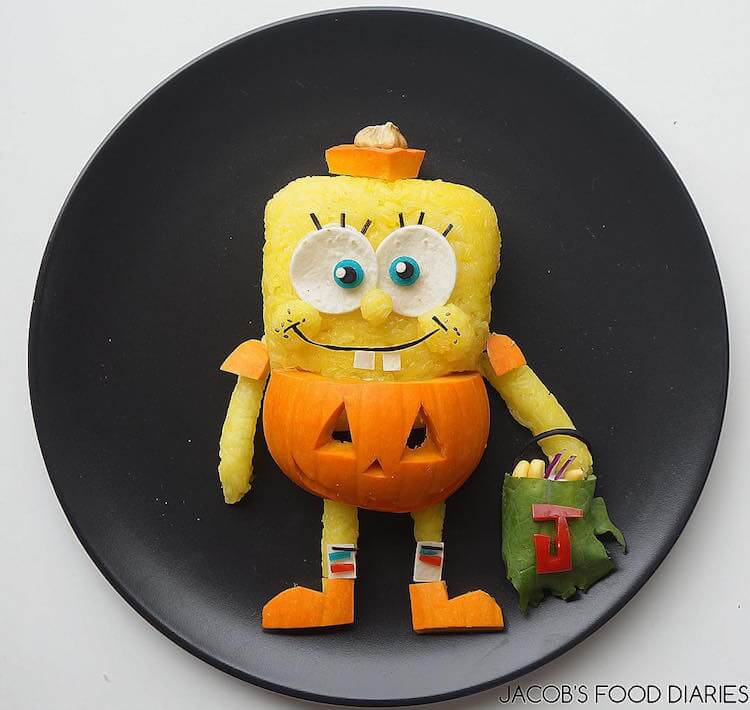 YODA from STAR WARS DISNEY INFINITY –
Spicy free range chicken with spinach mash, wholemeal wrap and cucumber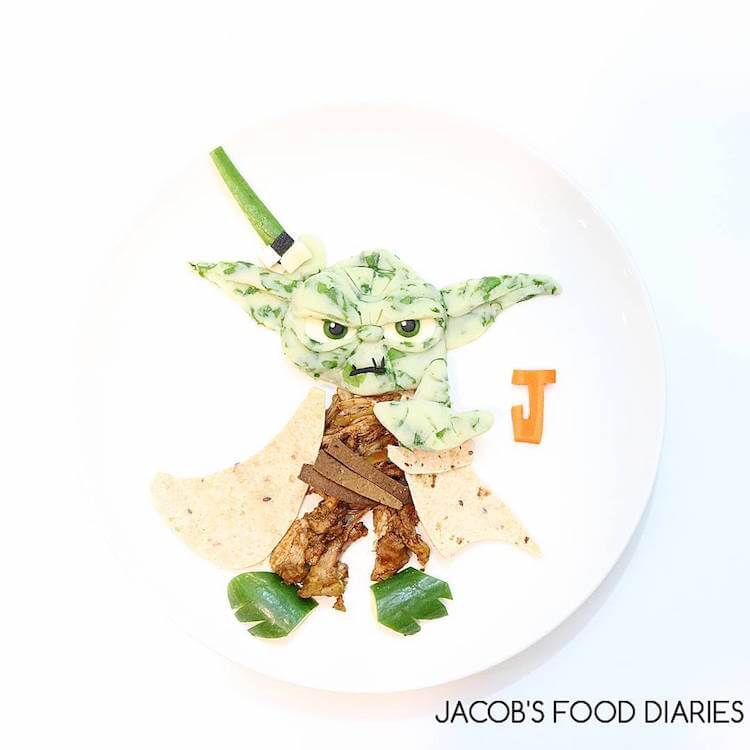 CHARLIE BROWN – Marinated free range chicken with corn and mash potato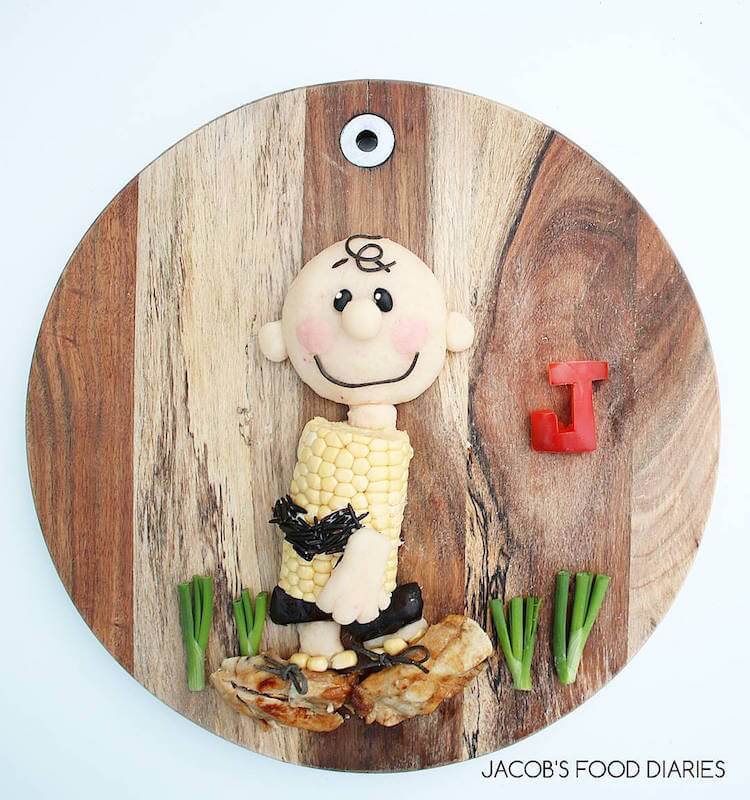 DORY, NEMO & HANK from FINDING DORY –
Kale, onion and parmeson spelt savoury muffins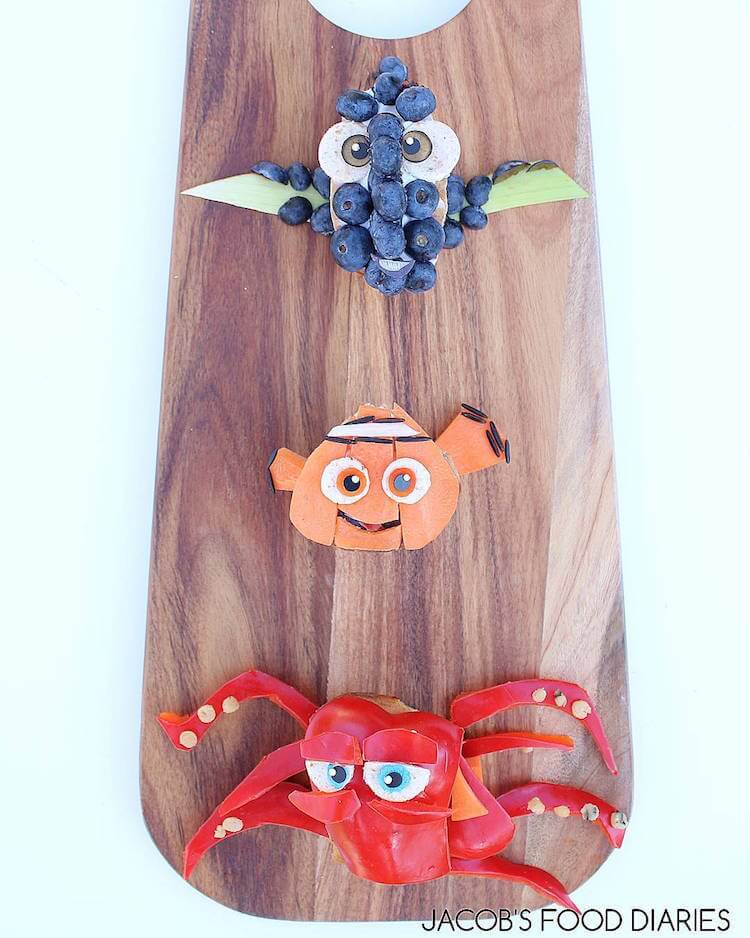 THE LORAX –
Saffron spelt burger served with carrots sticks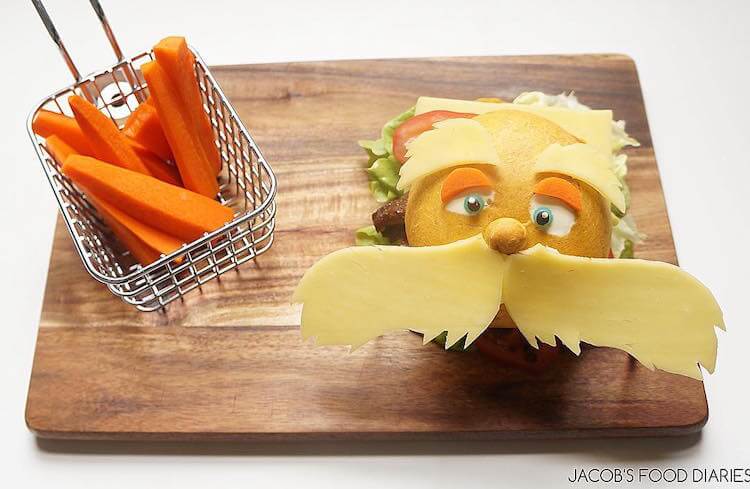 Mickey and his friends Goofy and Pluto! –
Mash potato, sweet potato, rainbow chard, wholemeal wrap, romanesco broccoli, wild rice and black beans