Meet Faig Ahmed and his stunning Woven rugs. Faig manipulates the patterns of traditional Azerbaijani rugs, distorting their order if you will to create a new art piece that tricks your eyes as if the woven rugs are melting on the wall. By doing this re-ordering of the design, a new contemporary art piece is born that sometimes look like there's a glitch in the matrix or other form of illusion. The work speaks for itself.
Ahmed says that his interest with textile comes from their long line historical value, throughout history almost as long as humans have lived they have used fabrics for various means. " Another thing that interest me is pattern. Patterns and ornaments can be found in all cultures, sometimes similar, sometimes very different. I consider them words and phrases that can be read and translated to a language we understand. "
Ahmed and his stunning woven rugs are based in and works in Baku, Azerbaijan. He graduated from the sculpture department of the Fine Art Academy in 2004. He also stated that in the past he used to focus on paintings, video and illustrations but now he spends his days creating textile art. Ahmed recently had a solo exhibition with an Italian galley  Montoro12 named " Omnia Mutantur, Nihil Interit. Check out some of his work below.
Ahmed woven rugs look like they melt from the wall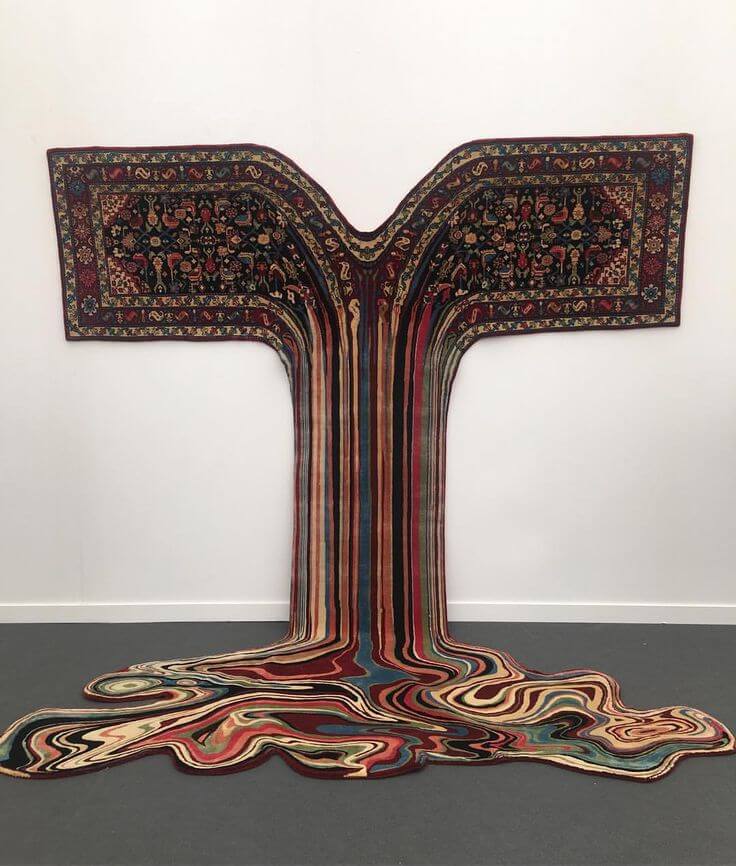 Ahmed used to work with paintings and creating video illustrations before finding his niche with textile art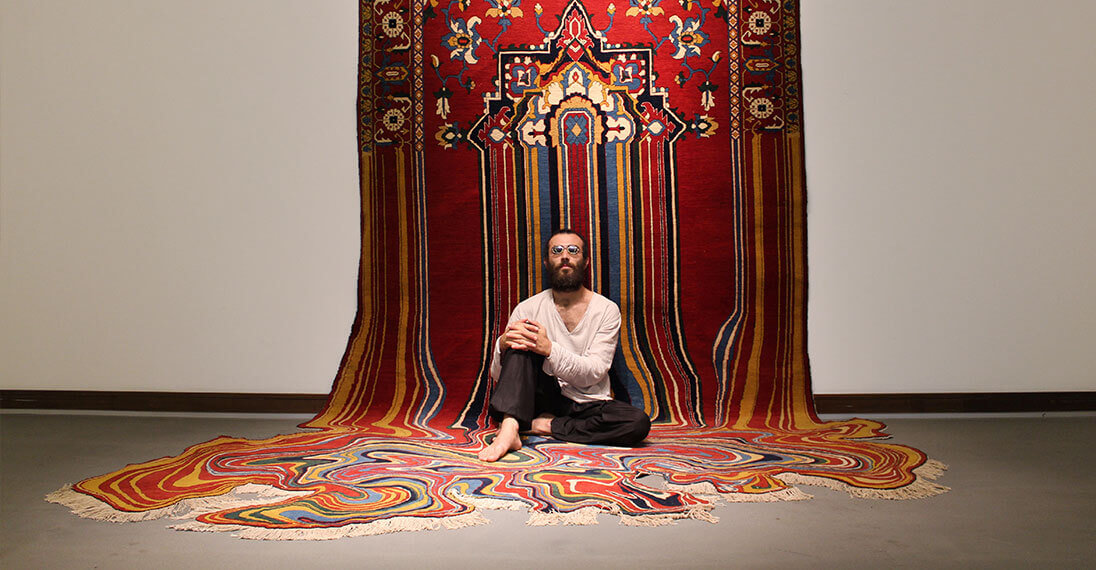 Some of his work look like there is a glitch in the matrix and some are just darn stunning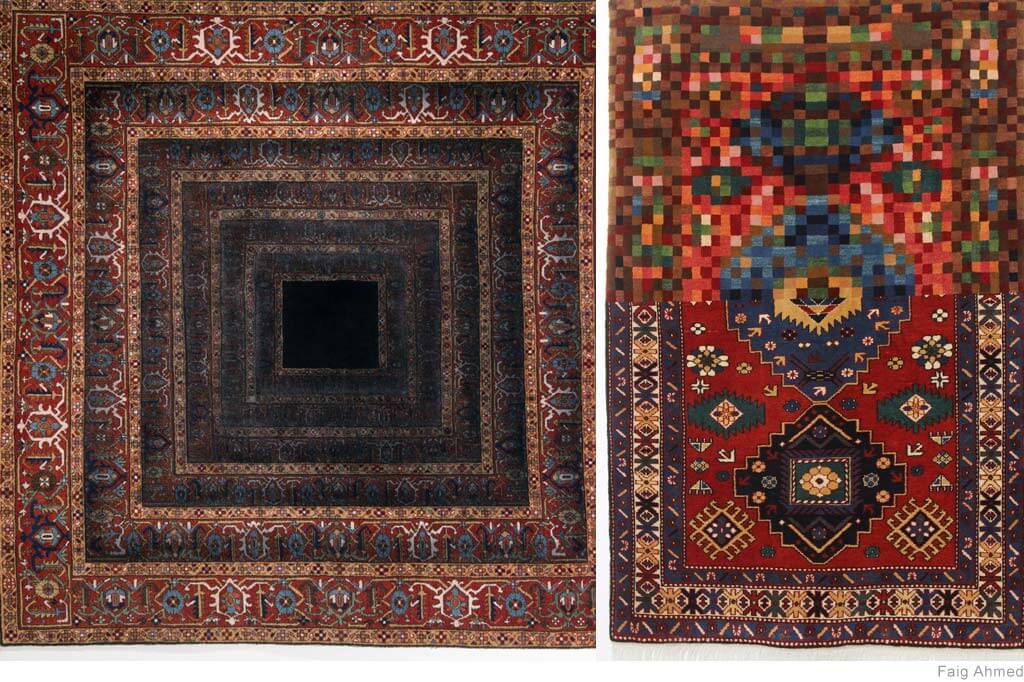 The trick here is to make your mind to think it's two different objects or a 3D object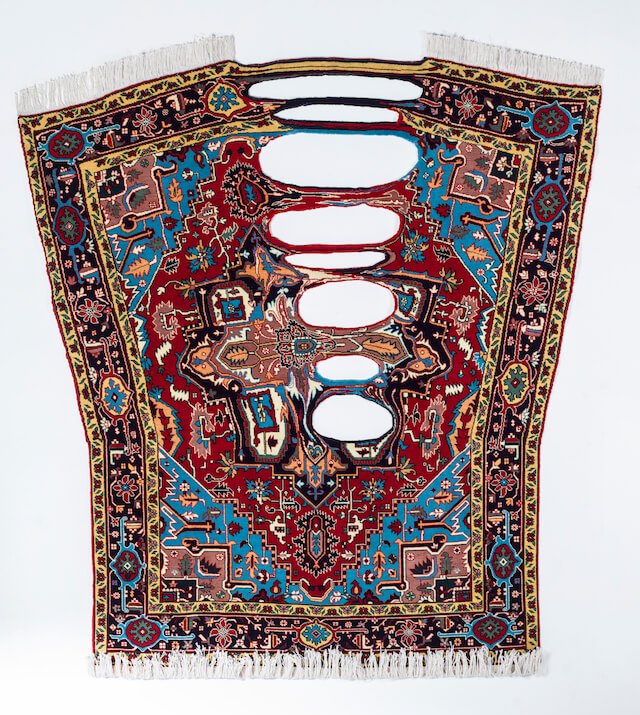 The rugs sure are unique and probably we haven't seen anything like this before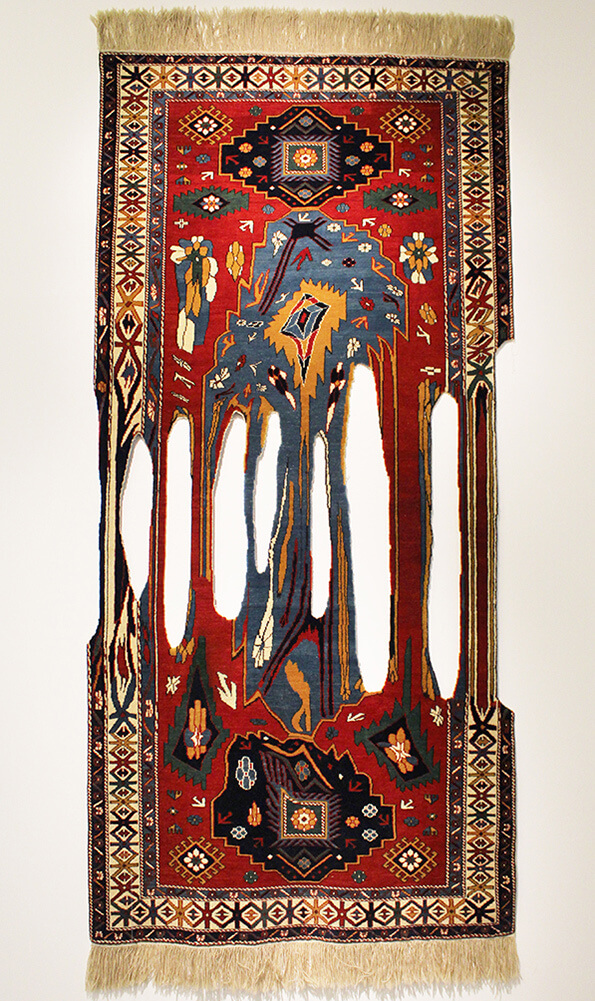 Fabrics have been with us since the very beginning of humanity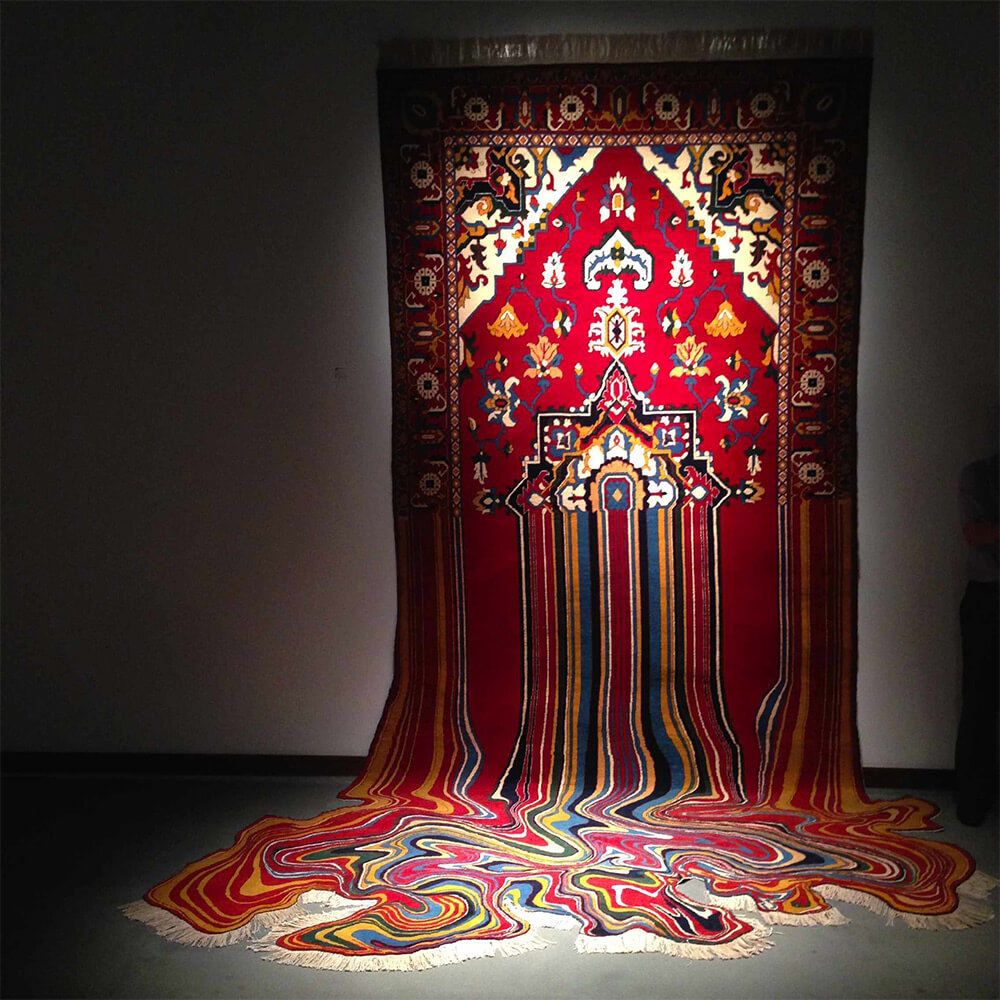 And before we used it for fashion or beauty, fabrics gave us shelter from the cold and clothes to our bodies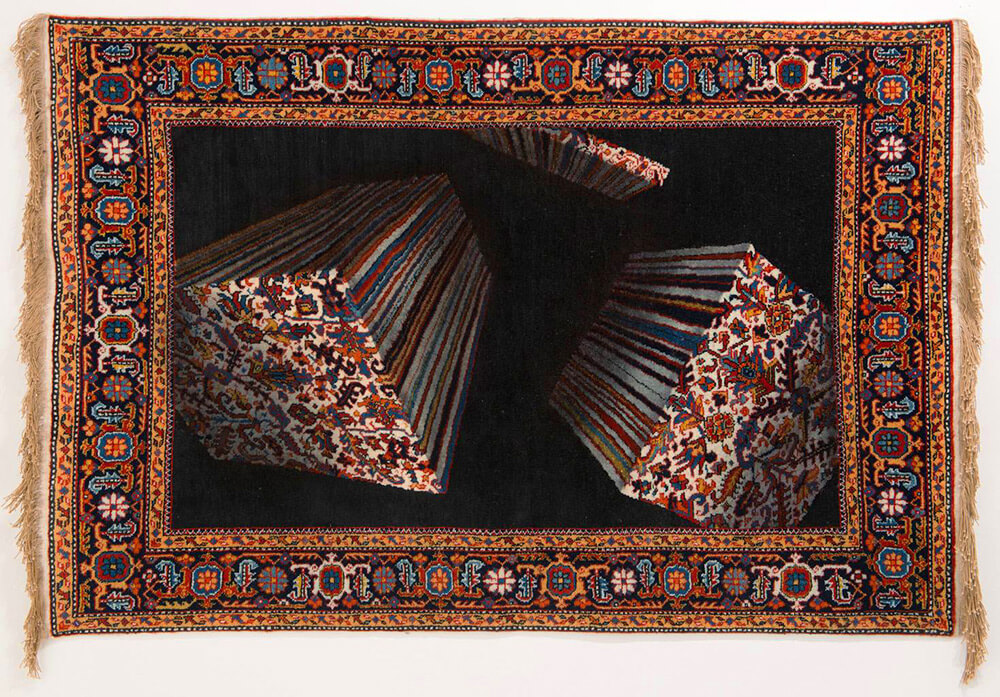 Ahmed uses the patterns on the rugs to his advantage by distorting them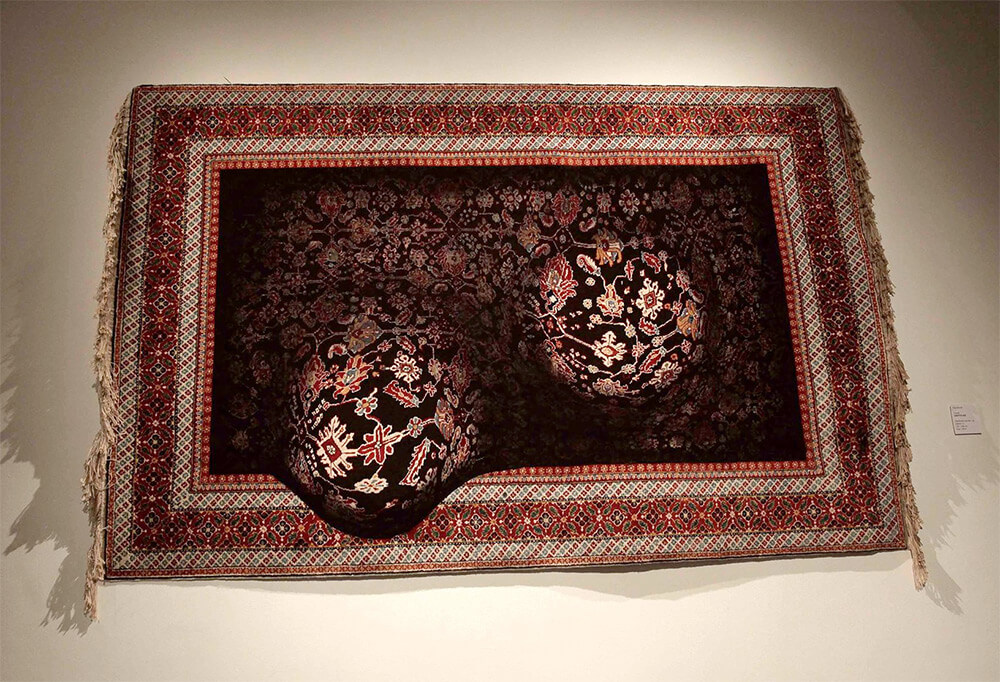 The results are pretty impressive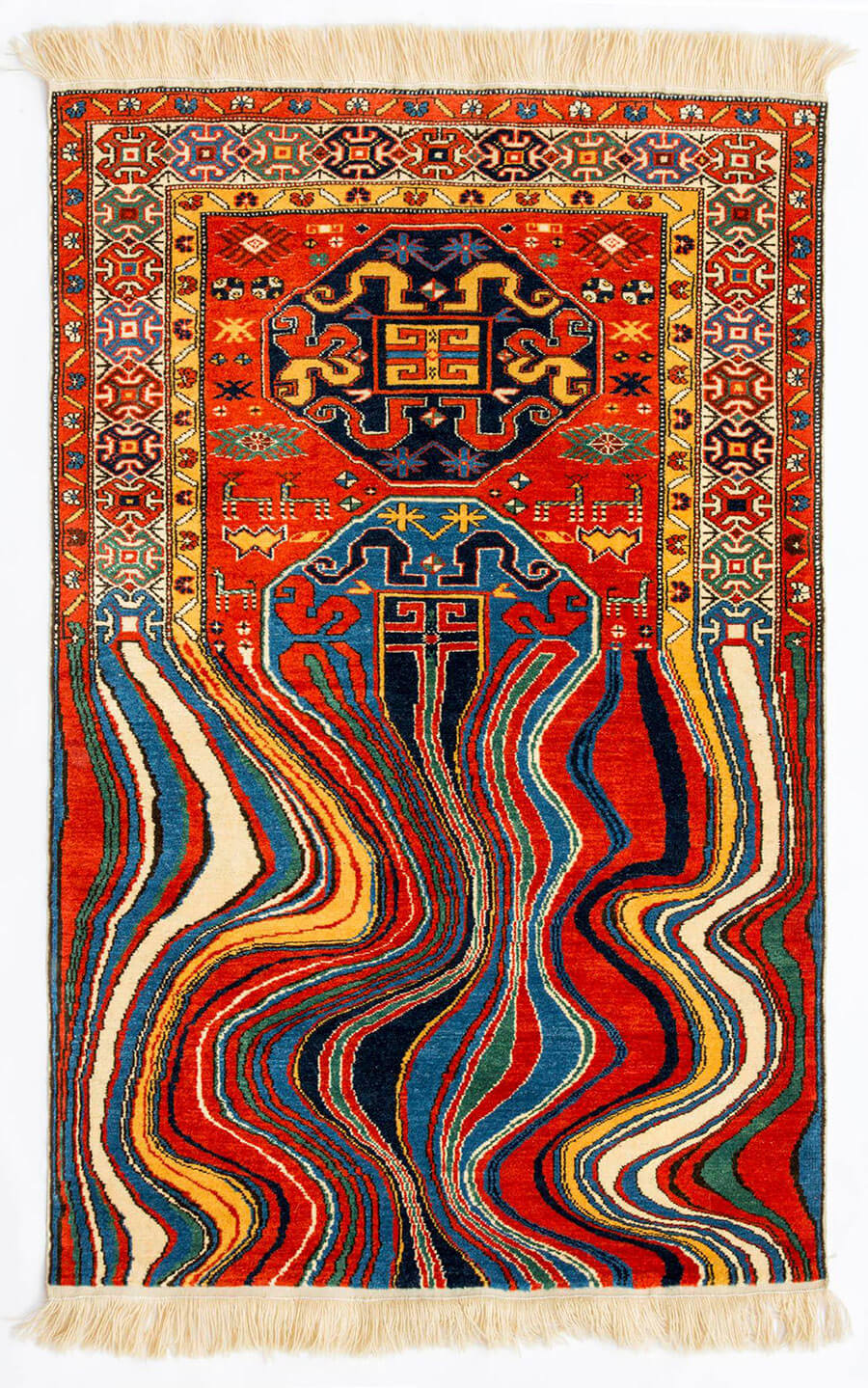 Like this pixel rug for example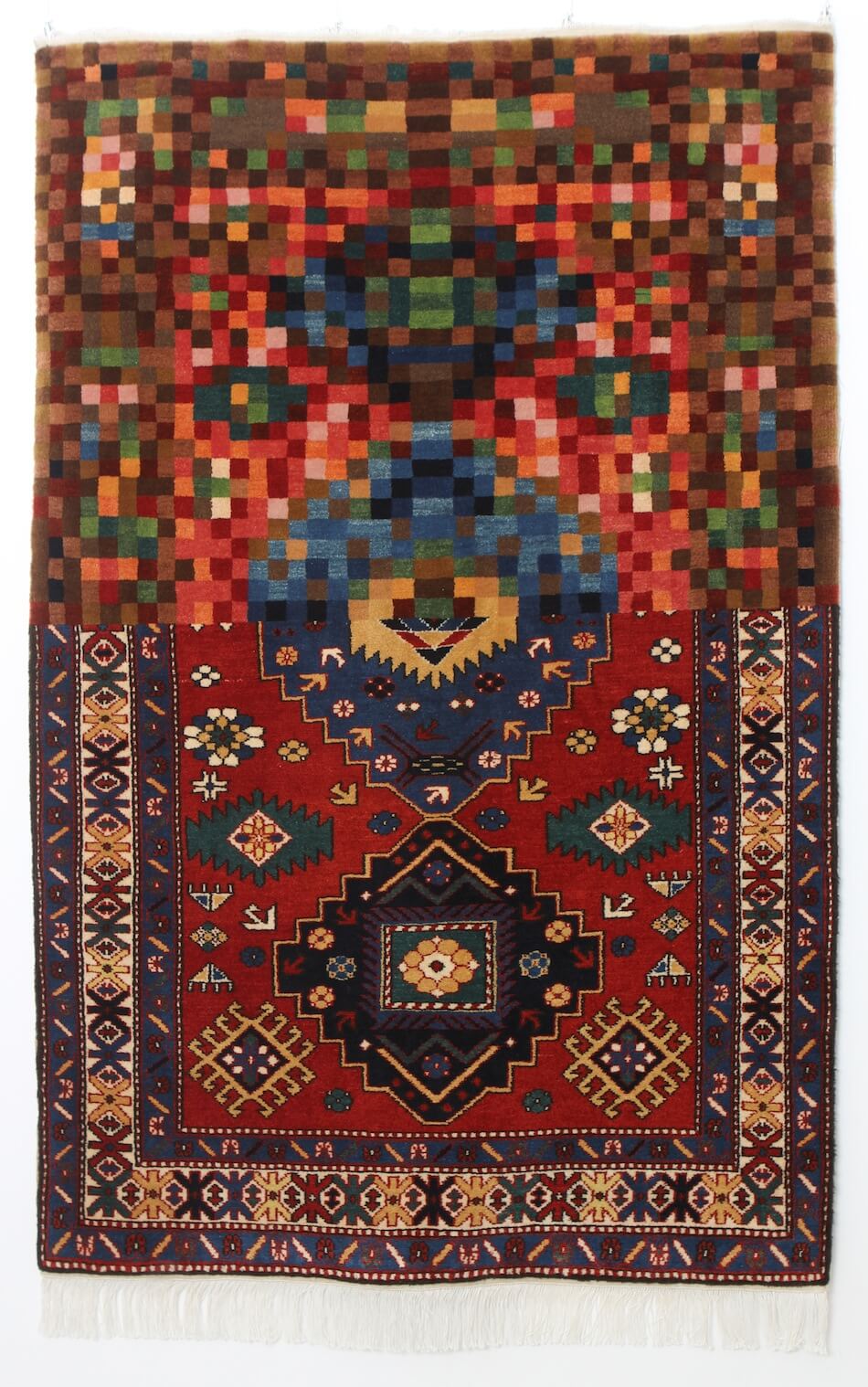 Or this amazing piece of work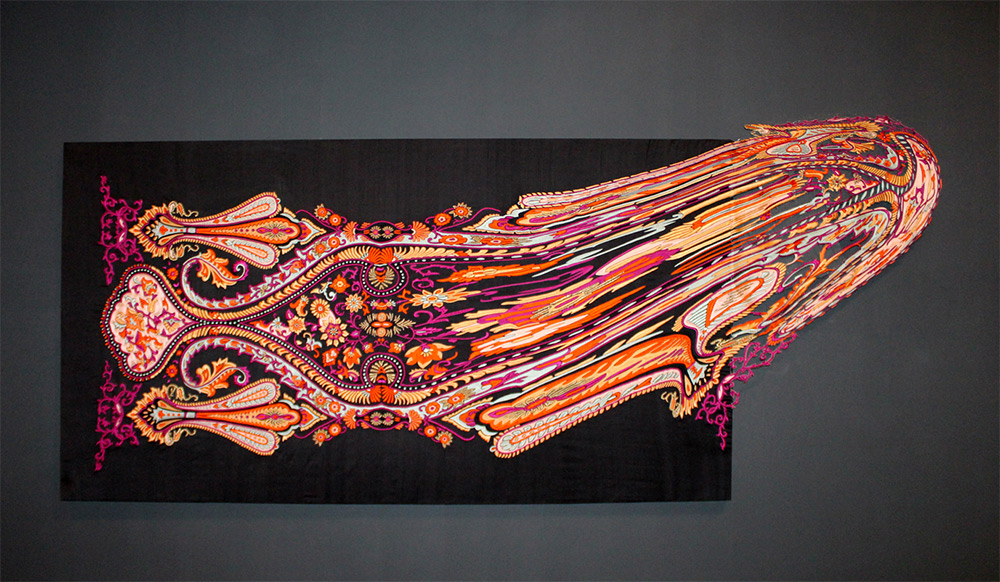 More info: Website