South Garage Motor Co. is a custom workshop in Milan that creates gorgeous bikes. One example being the 'nerbotura' custom motorcycle.  That's a pretty amazing build. But it's nothing compared to the garages new Harley Davidson 'sportster 883′ build called 'Opera.'
It has curved spine features, a black stretched and stainless fuel tank. The handmade Campomaggi leather saddle sits right above the rear suspension. Giving that illusion that it's floating. It's decorated with copper and brass accents, which I imagine is what inspired its name. It really does make one think of the opera.
South Garage Motor Co. takes bikes and turns them into totally new bikes. Either by their own vision or based on what a customer wants.
"It gives the bike a new lease of life and luxury with crafted materials in an enriched interpretation of style and technology."
Take a look at this shiny new, surprisingly elegant new bike by South Garage Motor Co. Let us know what you think in the comments section.
The South Garage Motor Co Harley Davidson Sportster is a beautiful designed bike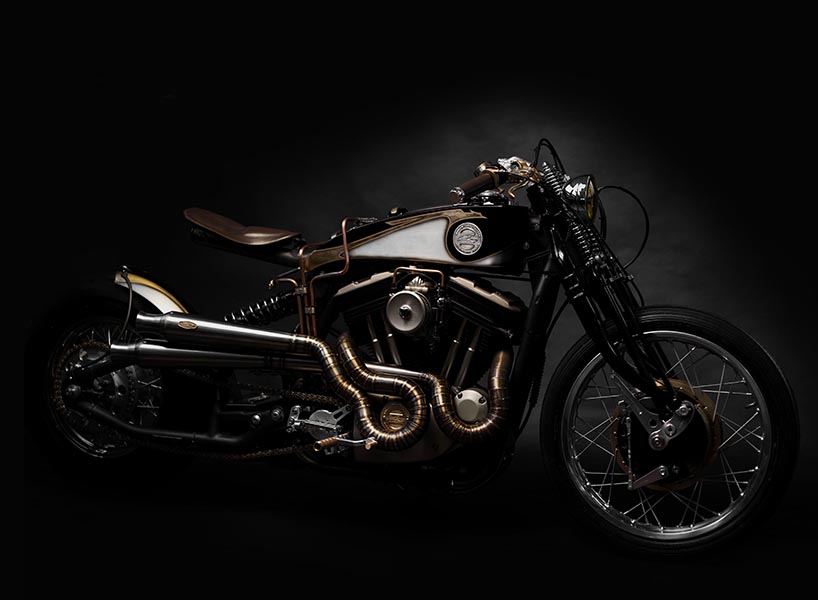 Notice the nice curves on this hog, it's an amazing piece of work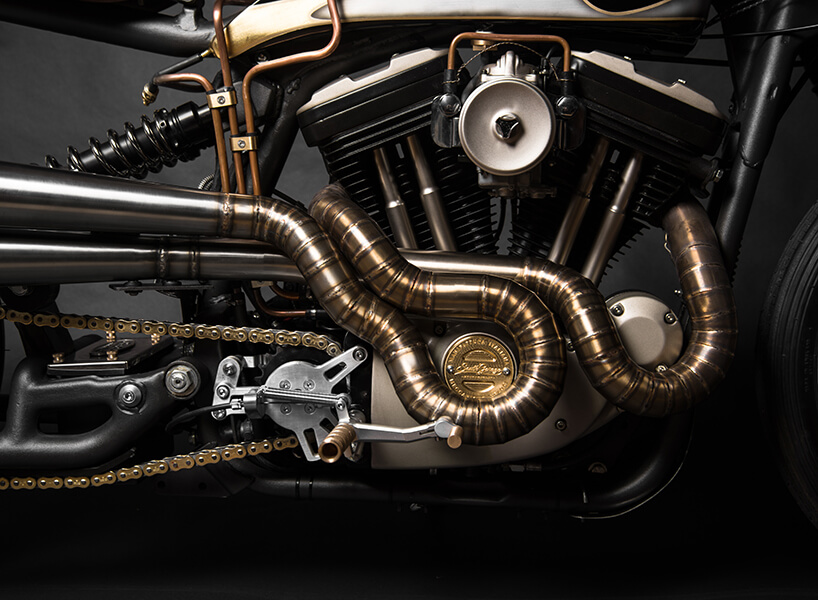 Notice the nice seal coin on the side of the bike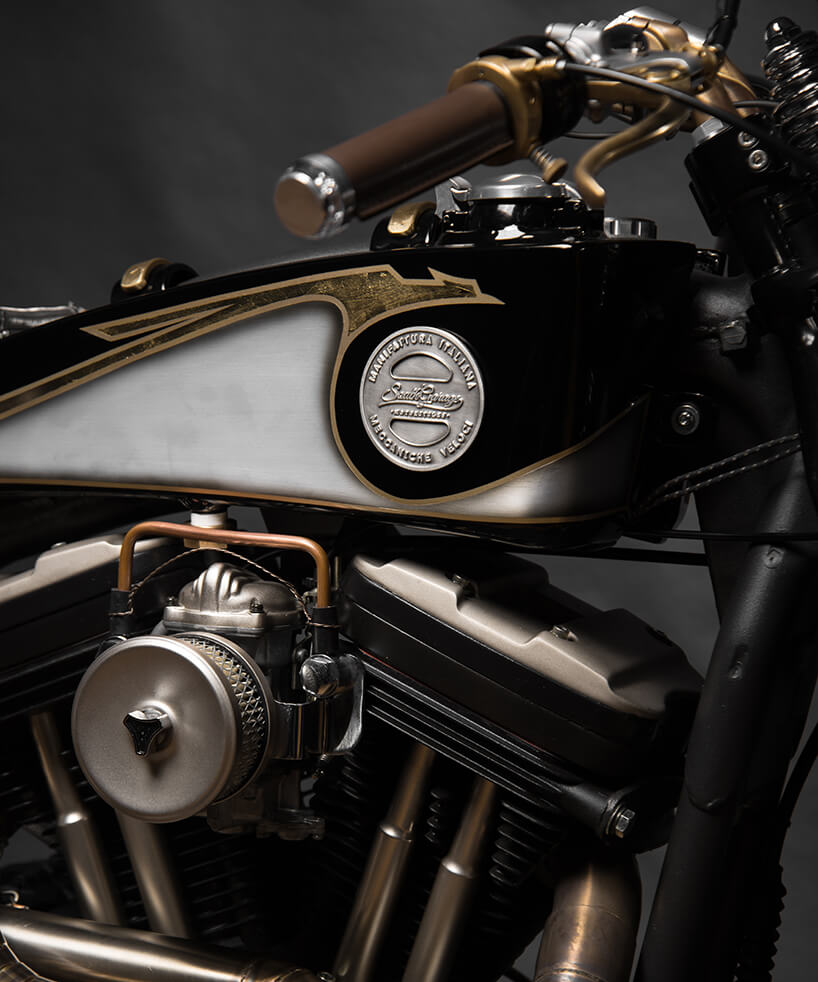 It has an old look and feel to it kinda like the old motorcylces back in the day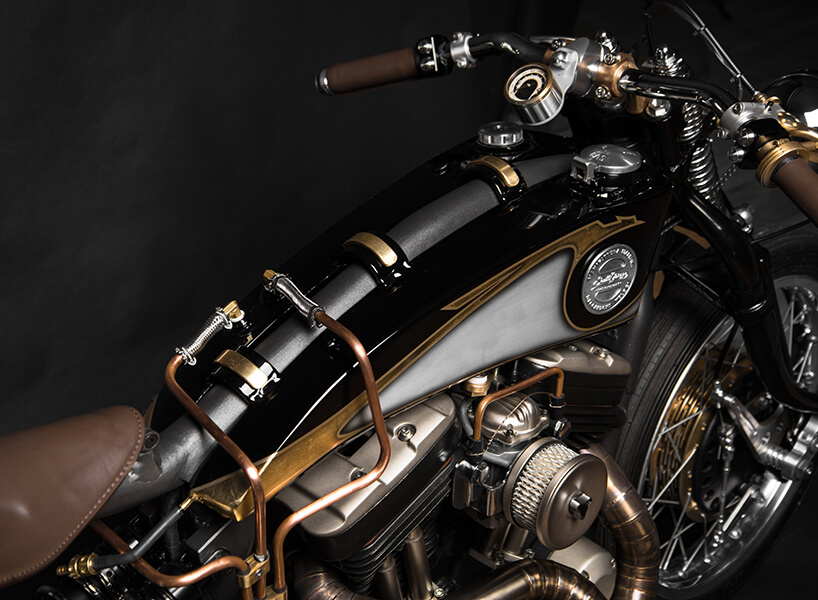 The black and gold colors looks amazing and give the bike a classy look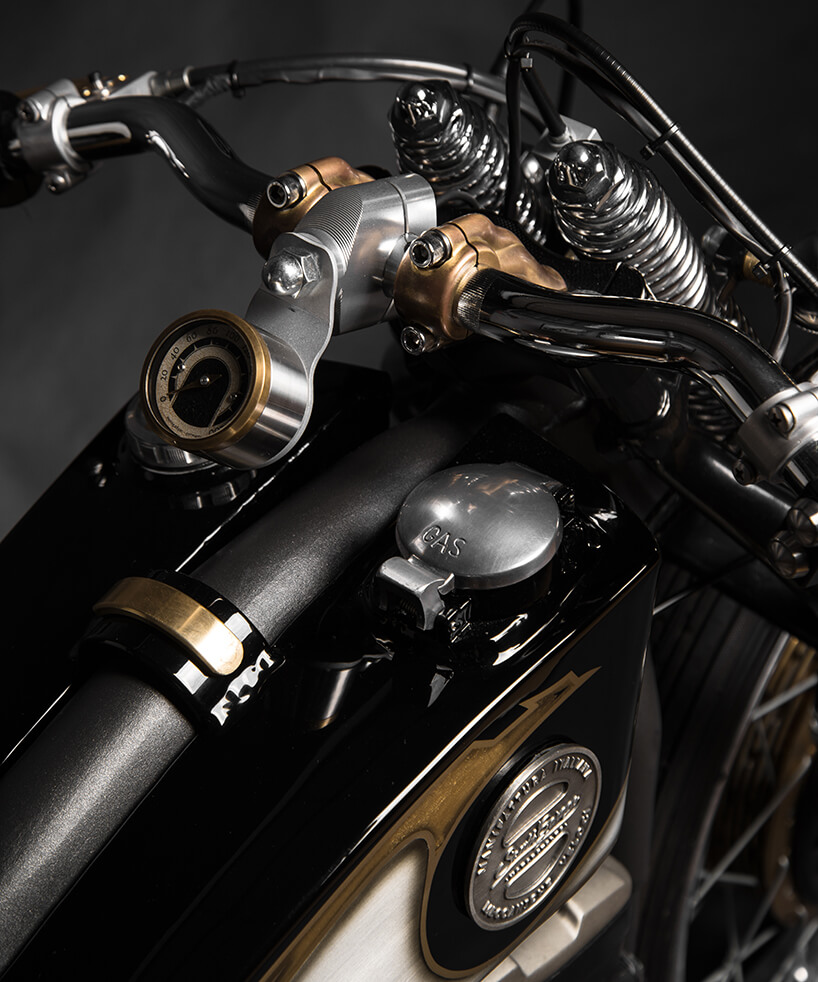 The handles are covered in top quality leather to give you a good grip while you ride into the sunset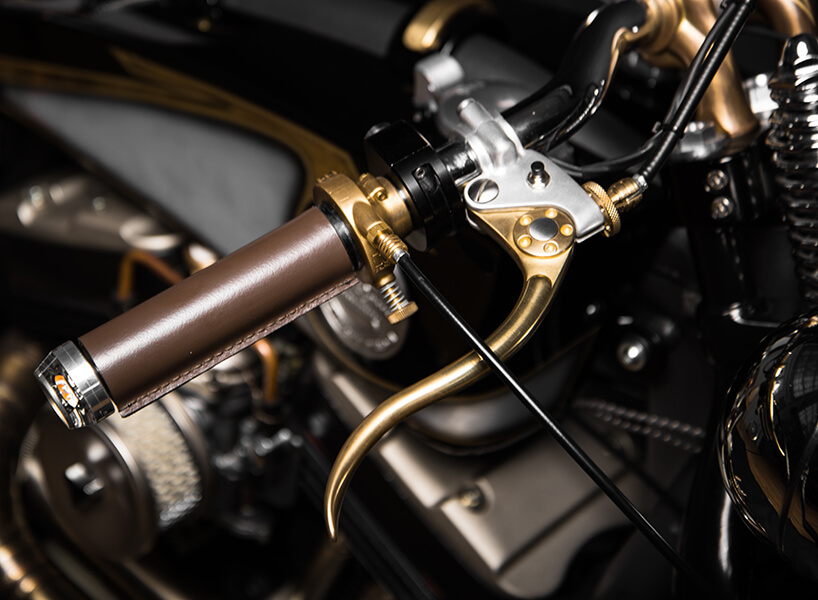 The muffers remind me an old shaker you use to make cocktails, pretty sure it's on pourpose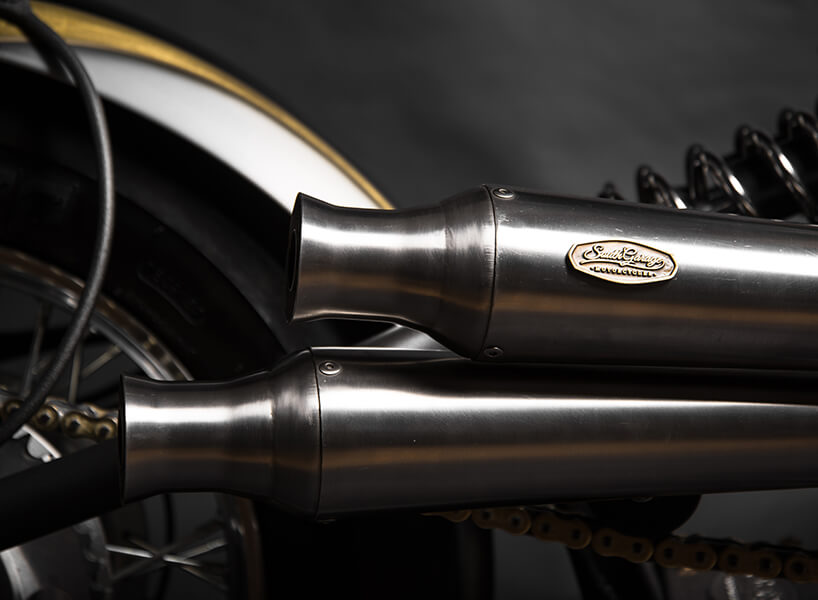 If you liked this South Garage Harley Davidson Sportster please don't hasitate and share it with some friends to spread the joy of motorcycles. thank you
Source: designboom