In Llanera, Spain, an old church underwent construction earlier this month. Okuda San Miguel, La Iglesia Skate Park, and Redbull all collaborated on the incredible transformation of the church to create an insane skate park. The project was titled Kaos Temple.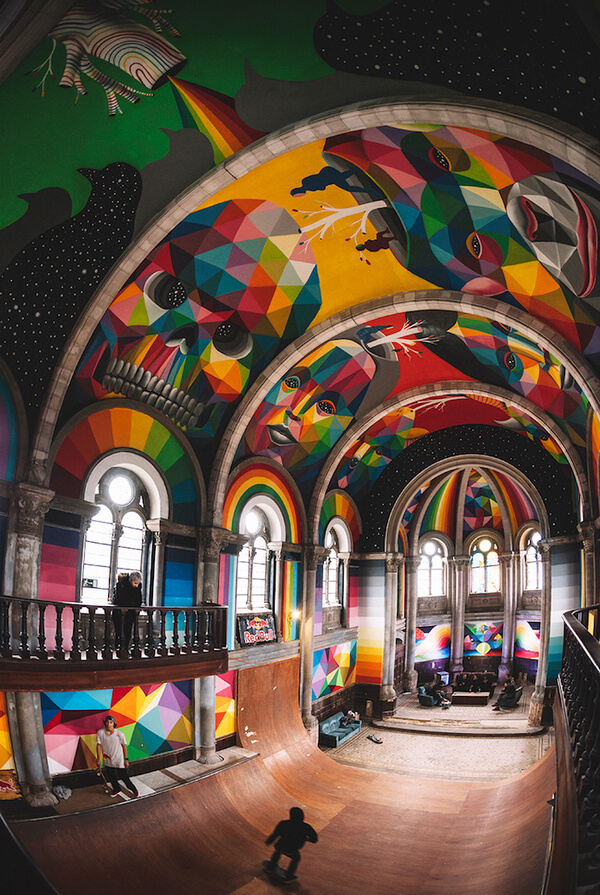 Okuda San Miguel was the genius behind the painting. He used intense colors to create animals and faces with geometric shapes. Around the arches of the church he either created rainbows of varying techniques, or an ombre affect.

The last part of the project was to put the ramps in place. By doing so, the whole place truly looked like an exciting, intense skate park.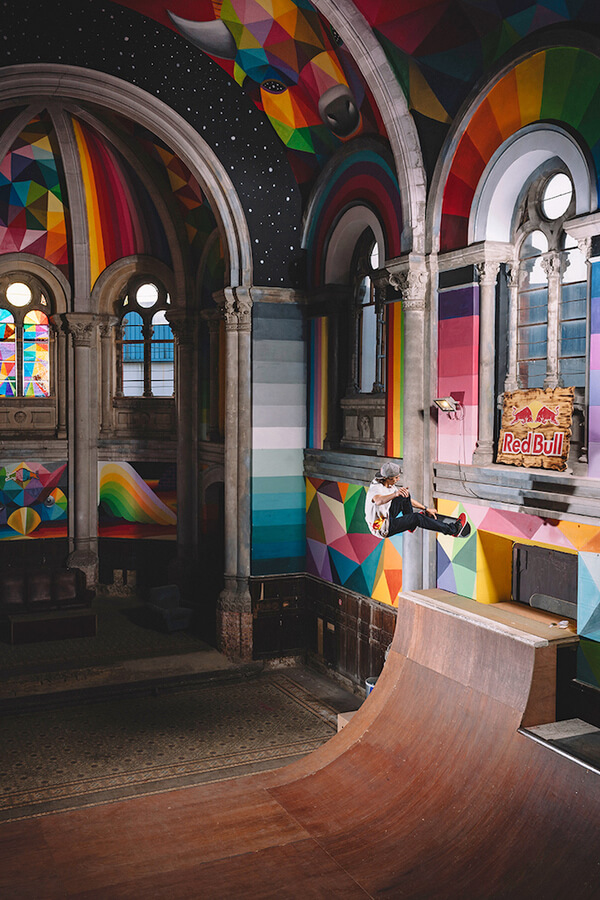 It's truly beautiful, a real piece of art.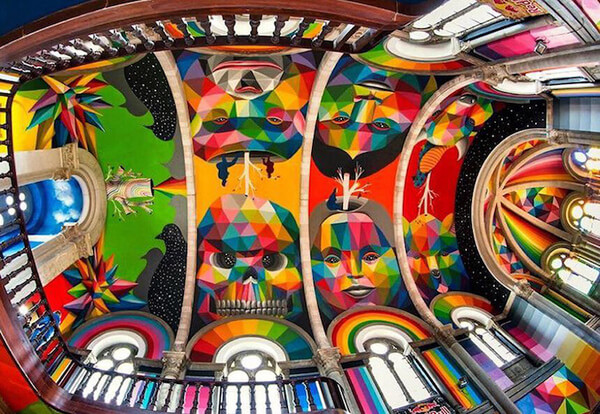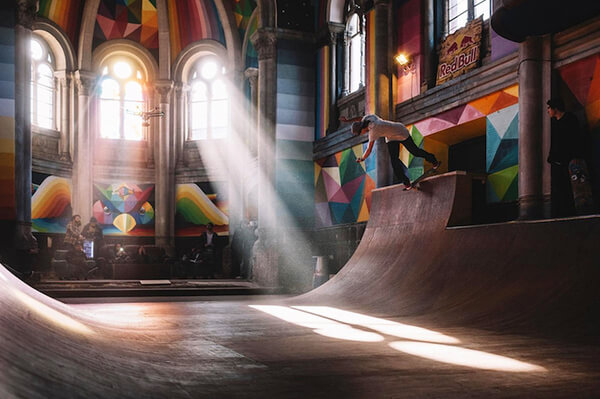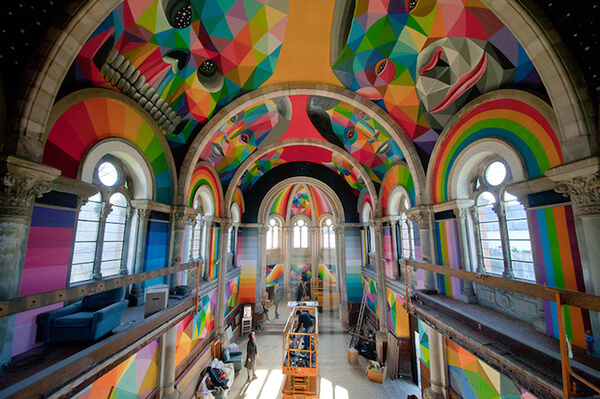 Source: MyModernMet