Let's get a little on the surreal side today. Take a look at the photos below and tell us what you think. What are they? Twisted Nike shoes? Are they twisted like this is reality or is it just a Computer generated image? God knows.
We'll help you break the mystery. The pictures you'll see below are Chris Labrooy's trademark surrealist illustrations of the recently revived NIKE "air presto ultra flyknit" shoes.
Who is Chris? He's a UK-based artist who explores CGI as a creative medium to subvert and twist familiar everyday things into new typographic and sculptural forms. He is best known for his "tales of auto elasticity", a collection of manipulated cars bearing strange and distorted appearances. The most notorious he has cast his lucid dreams upon are Japan's rich automotive and animation culture in "twisted and tangled cars in Tokyo". He has also played toyed with the iconic 1973 Porsche 911 Carrera RS. More info: Behance
But now, he attacks the NIKEs. And what does he do with them? He forms emoji-like shapes and symbols in a similar fashion to an entertainer twisting balloon animals.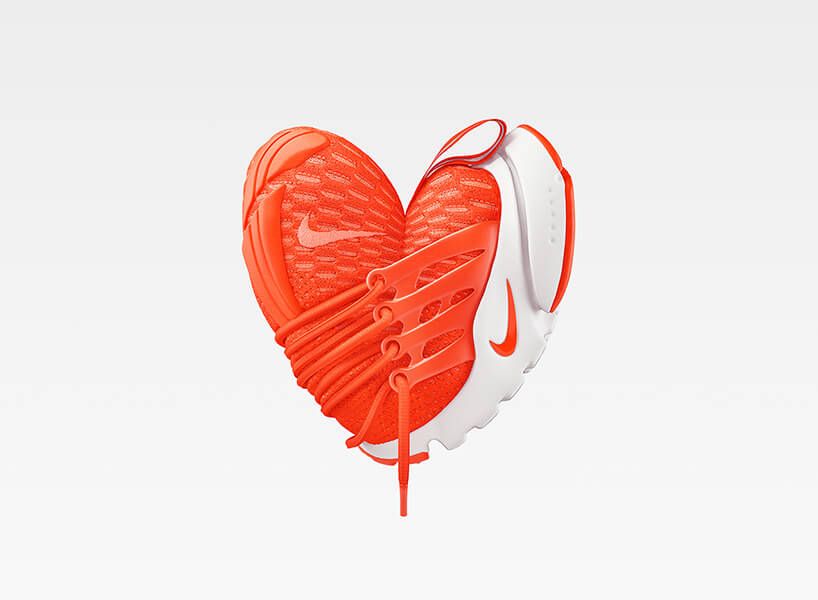 The NIKE presto ultra flyknit illustrations exhibit a positive, happy image, highly contrasted against the background.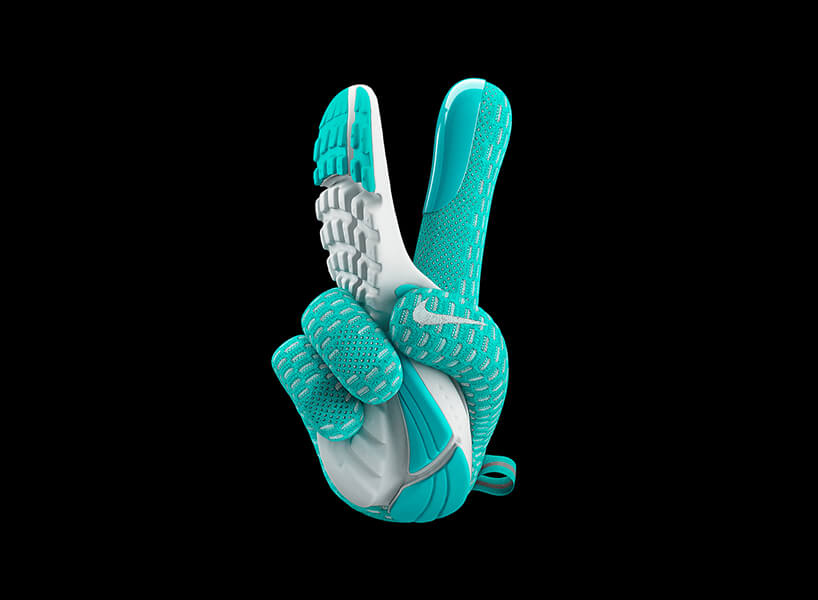 You can see a love heart delicately bound together by a shoelace or a shoe-hand throwing up a powerful peace sign. Or how about that set of bright blue lips grinning to you and revealing a white sole for teeth?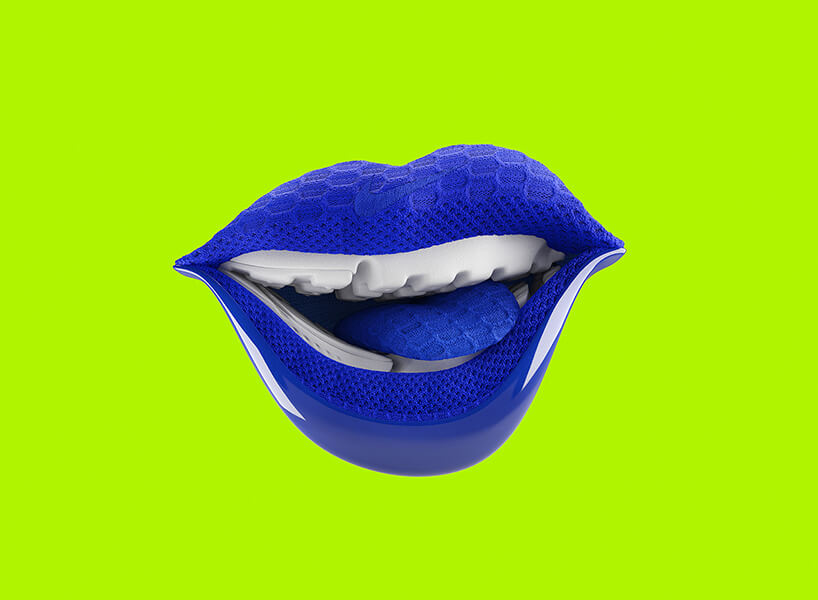 Our favourite is a Walt Disney-esque shoe-glove giving thumbs-up. Also, the star composed of a different material on each of its corners is not to be ignored.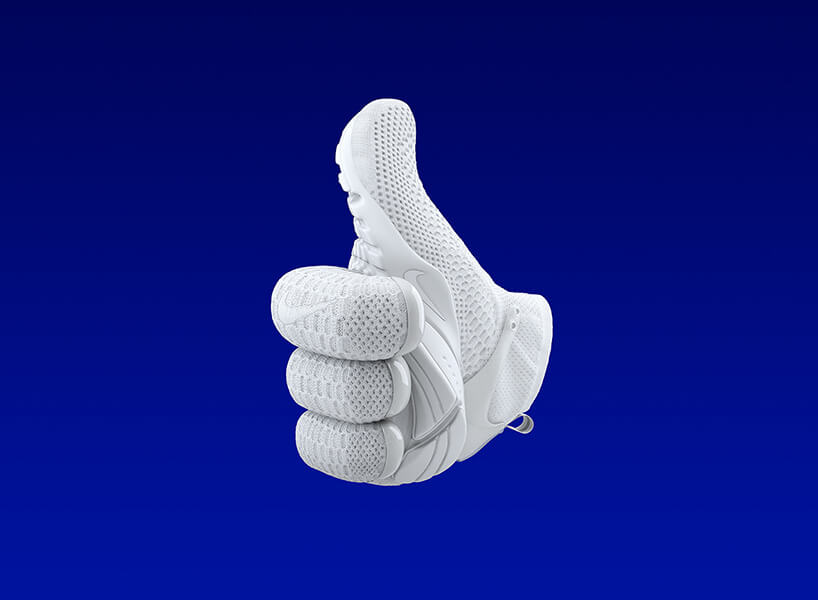 The NIKE "air presto" were originally released in 2000. They are famous for a rather cheeky advertising, alpha sizing, comfort and innovative sock-like construction.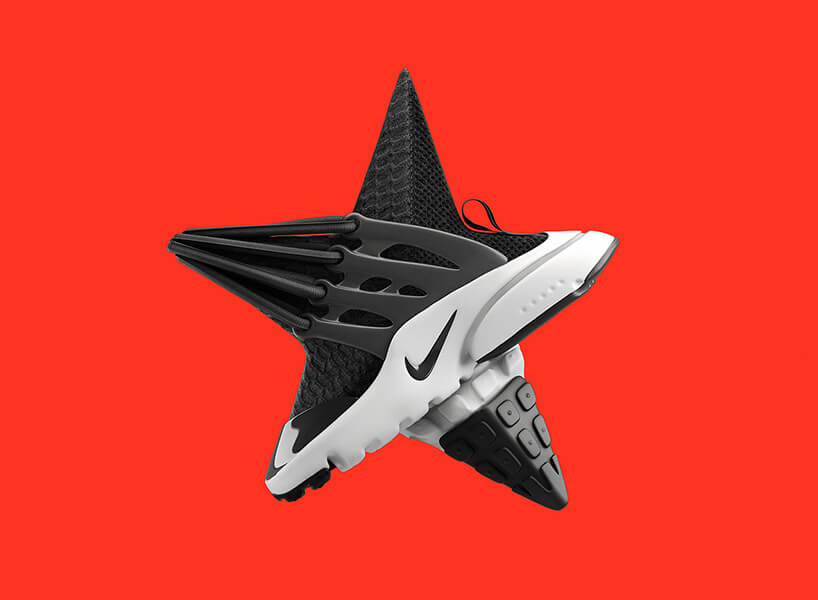 The shoes has transcended performance running to become a sport-style fixture. We all know them!