Women have always been the better feature in photography and their inner beauty comes out in every angle and facet of their being, every time the flashes of light from the camera lens meet their eyes, they always seem to capture your attention.
But what if we change the subject? That instead of women being featured in boudoir photo shoots, it's a man who will be seen in the limelight. Well this is what ran through the mind of a Canadian Photographer named Masika May who obviously featured a man as her subject in boudoir photo shoot. This series she ventured in was a total change of perspective to everyone who will see it. The result was epic and pretty hilariously showing the funny side of 'dudeoir'.
This was a series of intimate pictures of Brandon which was originally intended  as a gift to his wife, in whom Masika made use of and where she also came about the idea. It was only later when she realized it will go viral. To her surprise, the new change in perspective on the series was embraced and accepted by the people and it sparked a new and grander sequel.
Masika's friends encouraged her to create her new series of dudeoir photos with the model, set in the farm. The result was really stunning, at least, the way I see the model to be comfortable enough during the photo shoot. The outcome was funny yet interesting. It will absolutely turn your bad day into a good one!
More info: MasikaMayPhotography.ca | Facebook | Instagram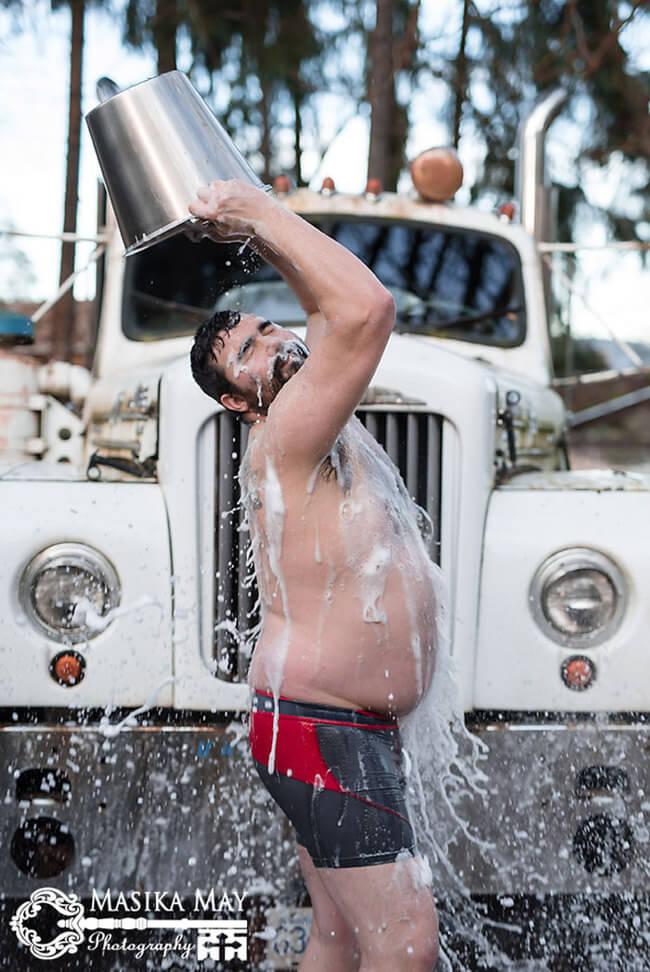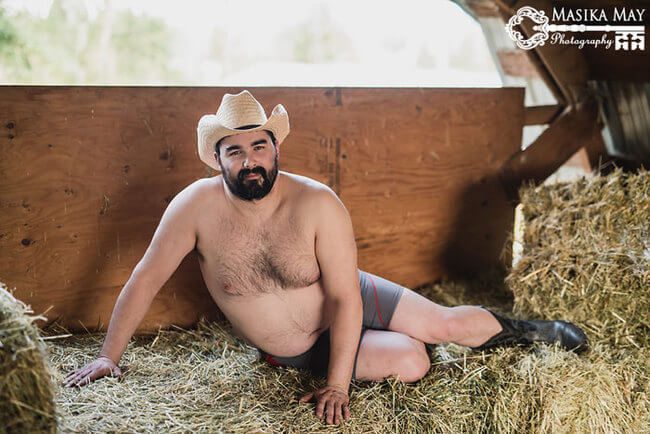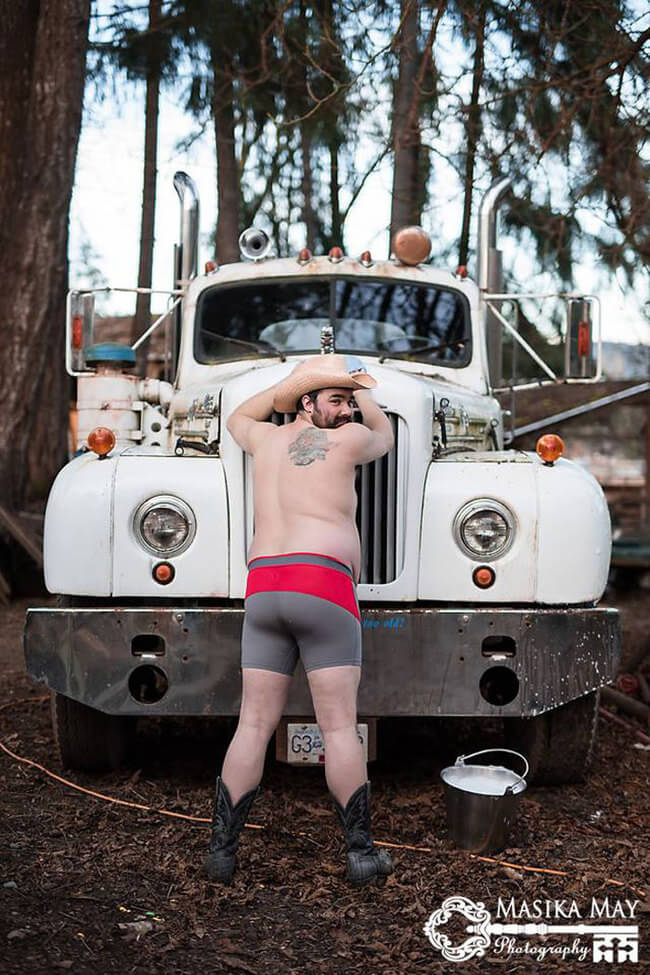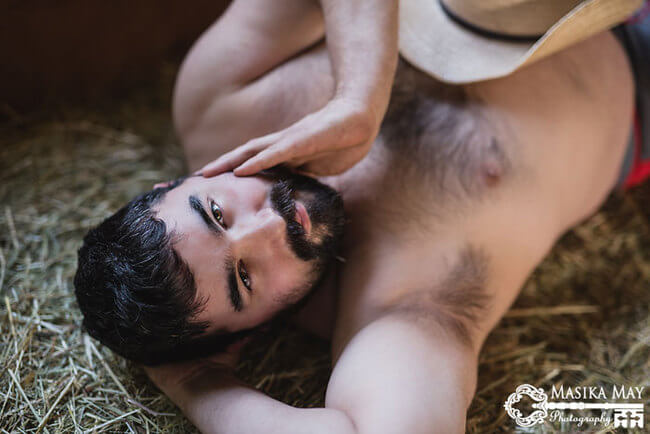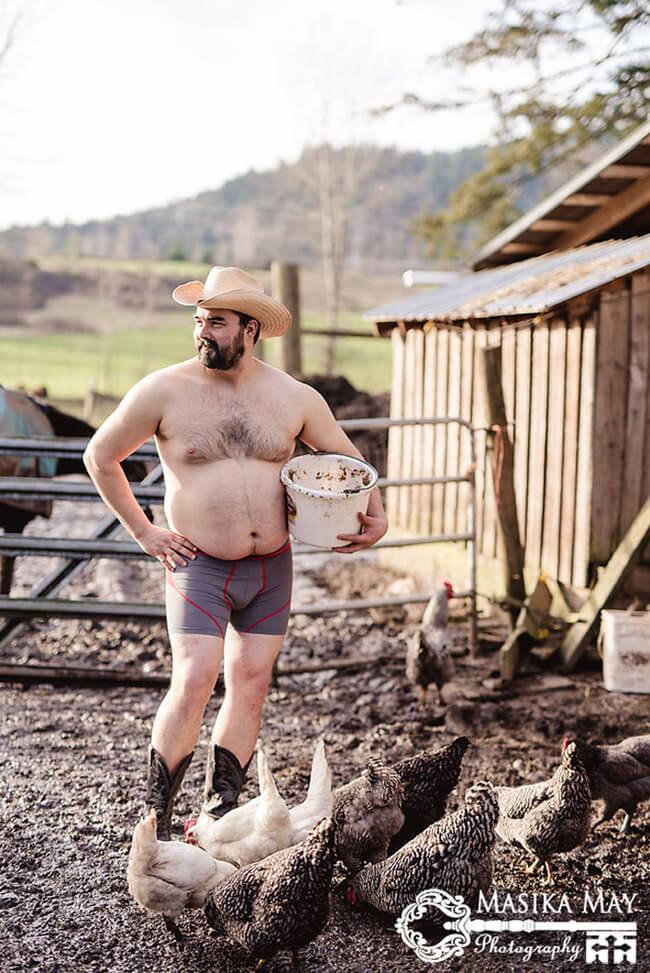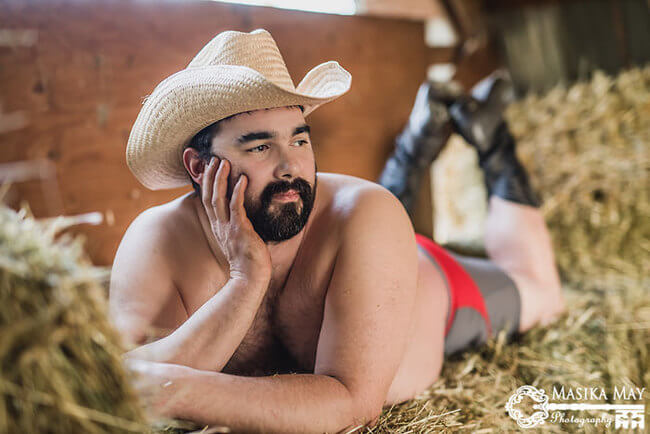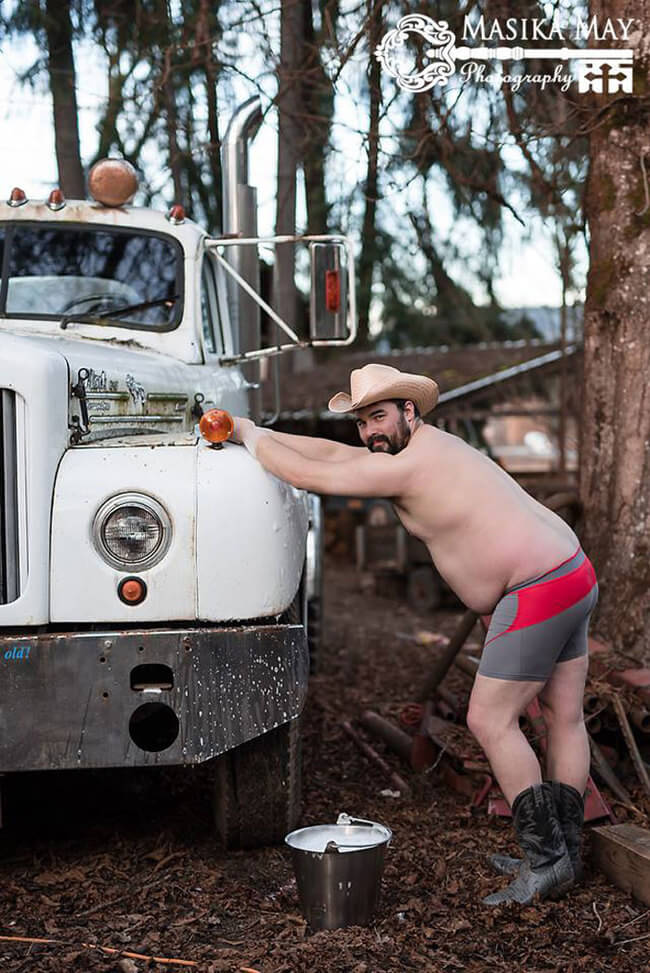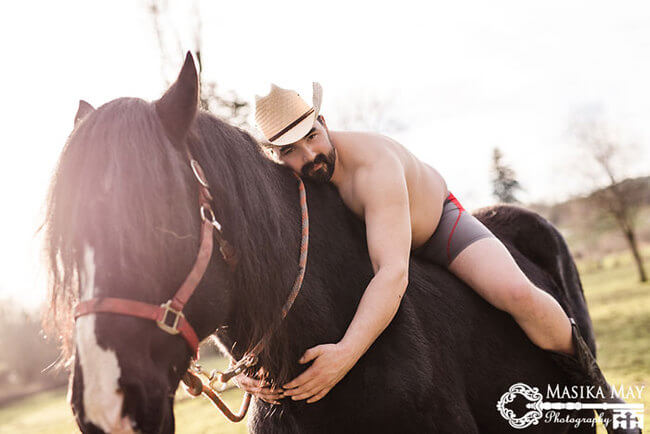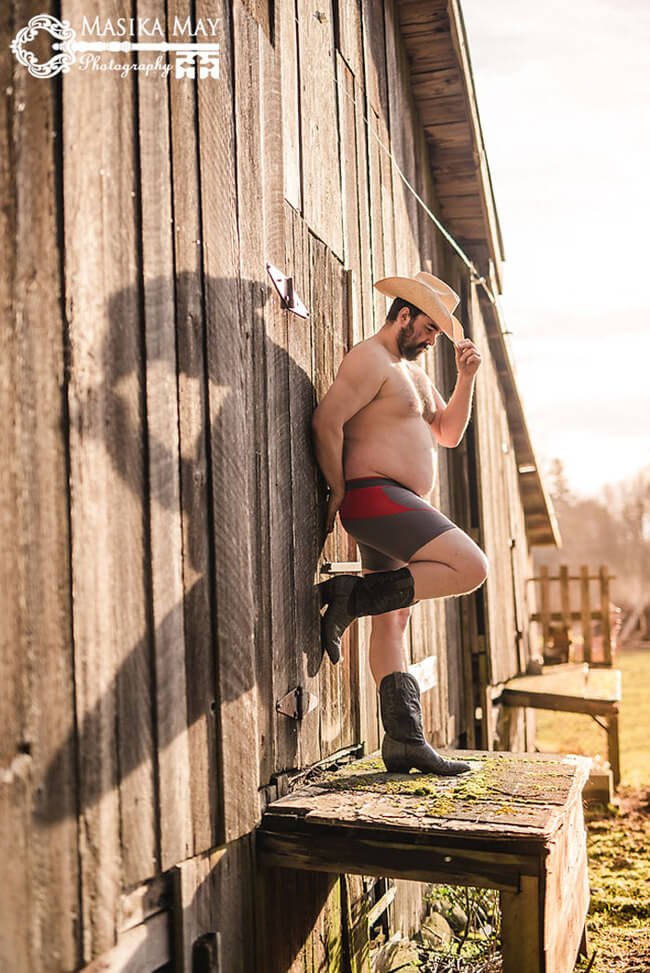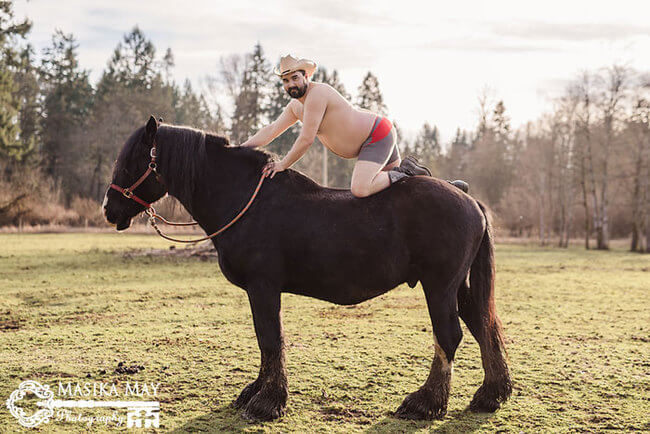 Source: Boredpanda