Dogs are a man's best friend. Well actually, dogs are everyone's best friend. In this specially beautiful case, Bella, the yellow lab, is Valerie Parrott's best friend.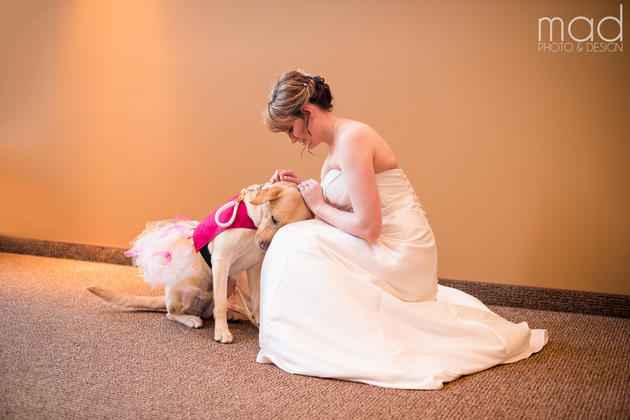 Valerie's wedding was on January 9th, in Sioux Falls, South Dakota. Her service dog, Bella, was apart of her special day. After all, Bella has been with her for the past two years. After the posting of these photos on Reddit, her story went viral.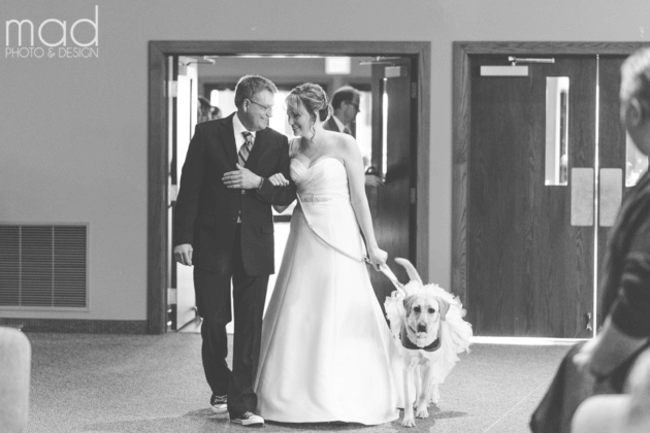 The bride says that Bella helps her become aware of oncoming panic attacks, anxiety, and migraines. On the – stressful- big day, Bella helped calm her nerves.
Valerie is quoted as saying,
"She will do things like lick my hands or lean and put her weight on me to get me to focus on her instead of my surroundings. Basically it helps me to take a moment away from whatever is causing the anxiety and keeps me from having a panic attack."
The special bond between the Bella and the bride is truly captured in these photographs. Valerie is even quoted as saying this about their bond and how much it means to her:
"This bond is so important because it helps us rely on each other every day. It makes it so I can literally put my life in her paws every day and know that we can make it through anything."
This bond is truly special, and quite beautiful.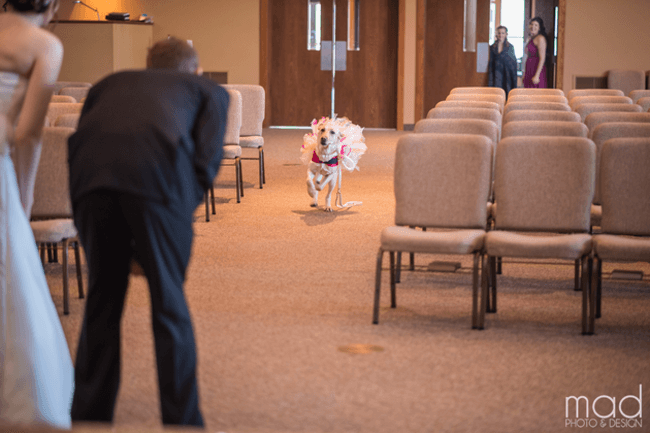 Source: Huffingtonpost