You think your selfie is epic? Sorry to tell you, but your selfies don't hold a flame to Manny the cat.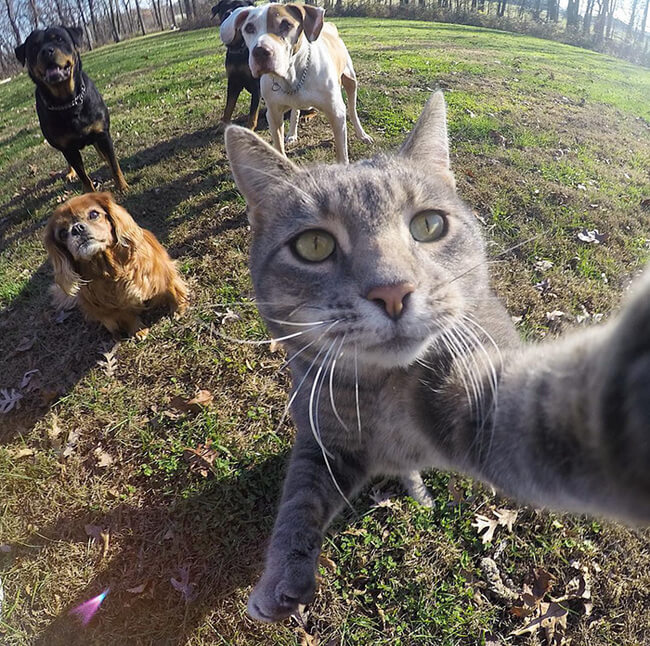 Manny the cat takes pictures (or at least paws the camera) with a GoPro. Instagram user @yoremahm is responsible for Manny and his picture posting. @yoremahm says that Manny accidentally took the first picture when he reached out for the camera during a shoot. Since then, Manny has gone viral. Manny even leads a group of dogs, who are in most of the pictures.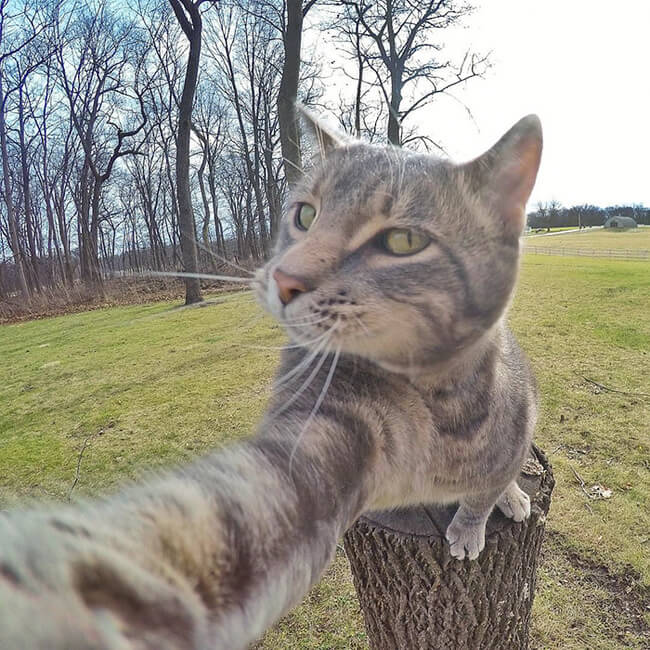 Manny was actually a stray cat before showing up in front of @yoremahm. Luckily for us all, the two met. And now the internet has been blessed with hilarious, yet perfectly angled photos of Manny and the Dogs.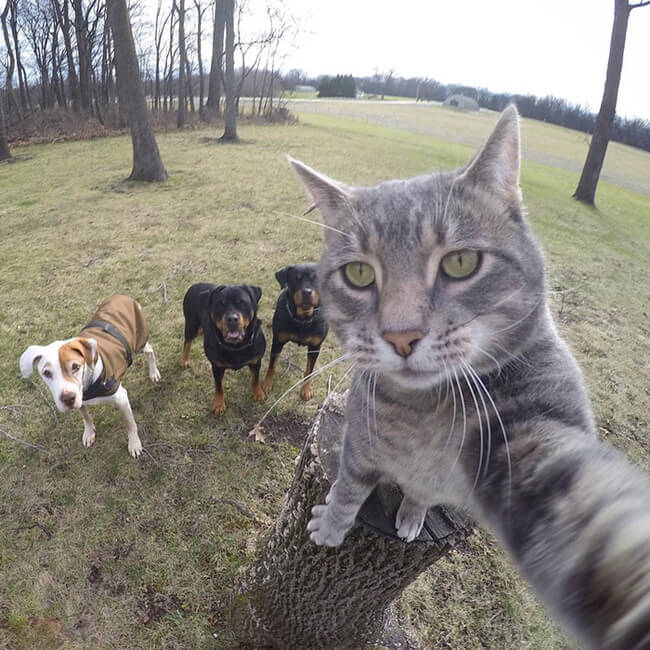 He even catches the beautiful sunset.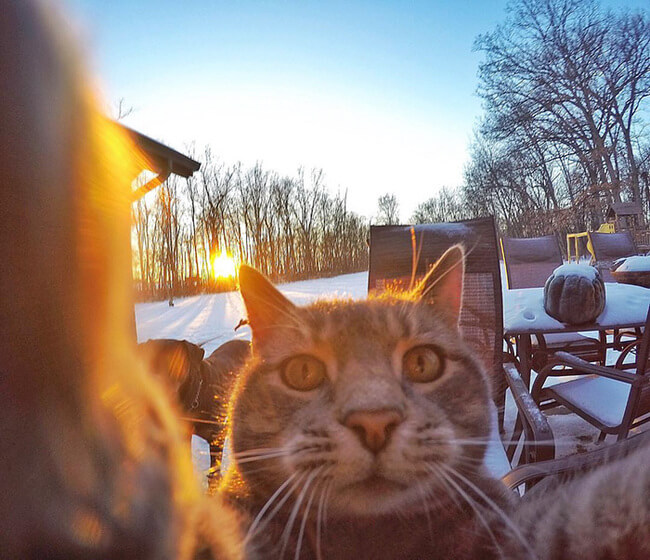 Simply amazing.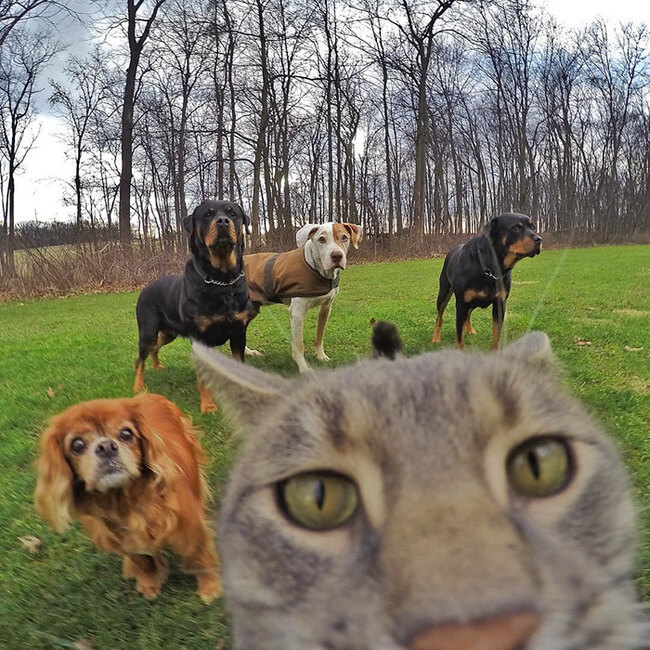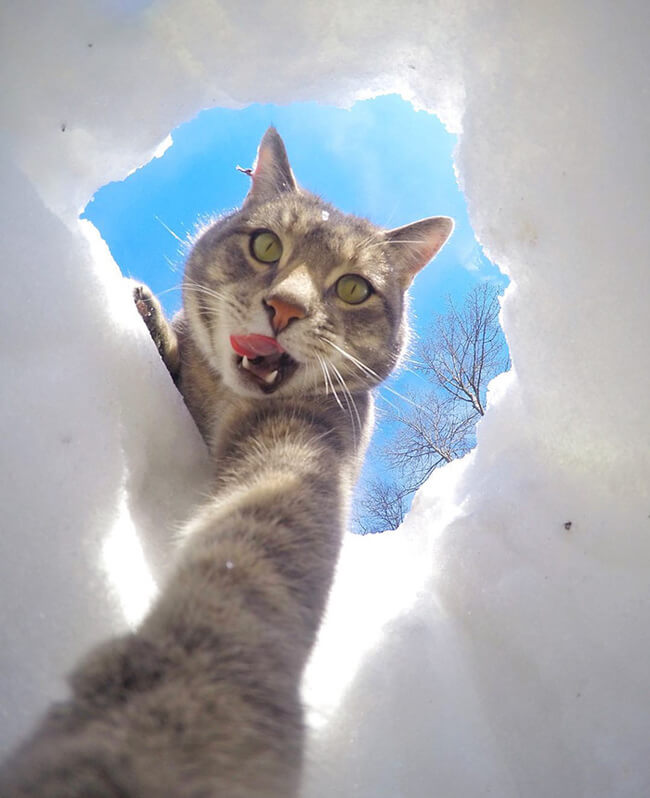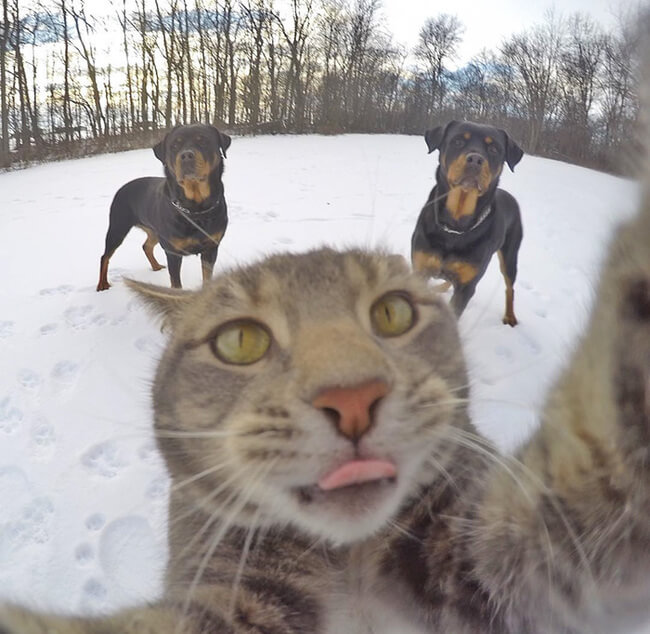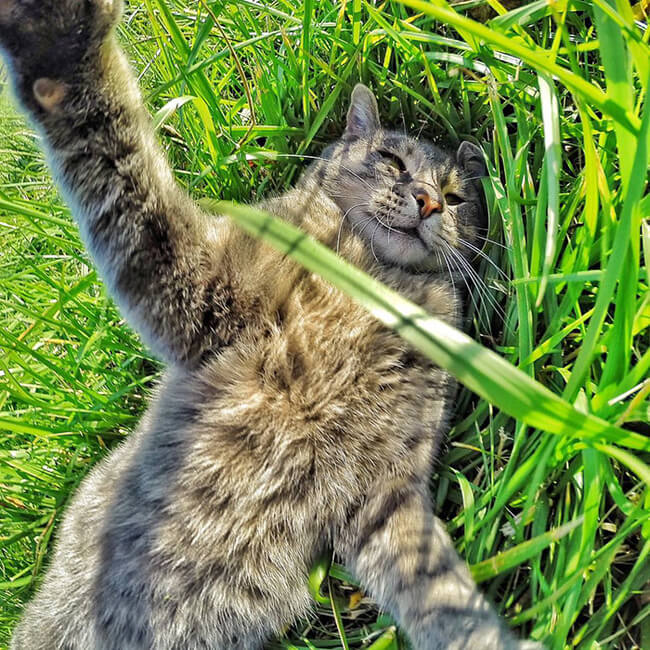 Source: Boredpanda