It's that time of year, everybody. It's time to snuggle up by the fire with a warm blanket and a hot drink. Obviously, that hot drink must be hot chocolate. And if you're like me, you don't want any of that generic, watery instant crap. You want something that makes you feel like an artisan hot chocolate drinker. If that's even a thing. If it's not, then I just coined a new phrase.
Dominique Ansel, known for her Cronut and cookie shots, has created a new hot chocolate. It's a hot chocolate for those people who like a little bit of flare in their winter drink. It's called Blooming Marshmallow Chocolate. It's topped with a marshmallow flower that's held closed by a thin ring of white chocolate. When the marshmallow hits that hot chocolatey goodness, the chocolate starts to melt and the flower blooms. The name is pretty self-explanatory, actually.
This hot chocolate is supposed to be quite rich and chocolatey. To me, this is the best part, because I've never had hot chocolate that was rich enough. So I am so excited to try it.
Take a look at these images demonstrating what the Blossoming Hot Chocolate does. Let us know what you think in the comments section.
This is how the blooming flower looks in action, isn't this magical?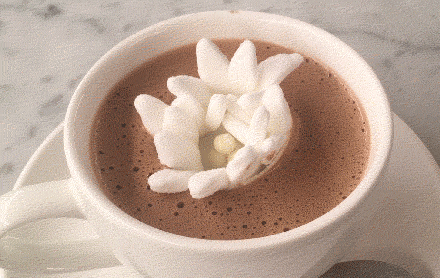 When you finish making the hot chocolate, you top it of with this marshmallow flower that is being held together with a thin layer of white chocolate
When the marshmallow flower hits the warm chocolate the ring melts allowing the marshmallow leavs to blosom beautifully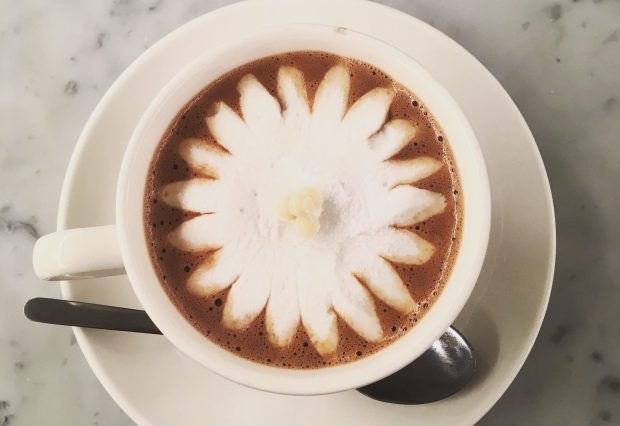 It's very relaxing to watch and after it's finished you can drink the whole thing with the marshmallow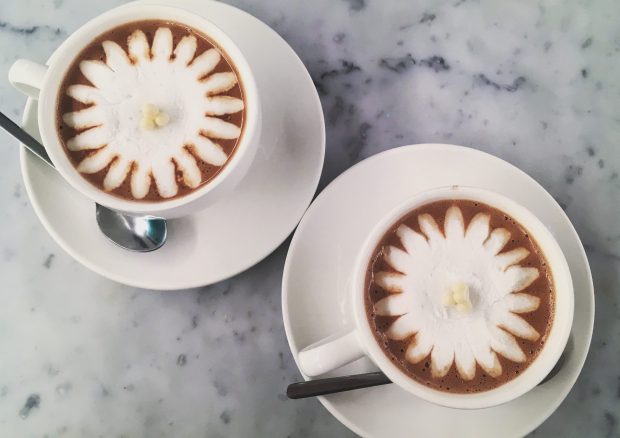 Just note that the hot chocolate itself is very thick so with the added marshmallow you probably want a glass of water on the side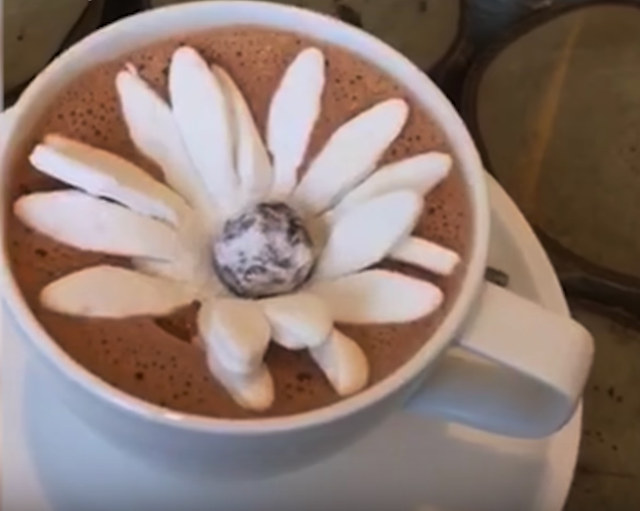 If you want to try this cool blooming marshmallow hot chocolate and you're based in London, just visit Dominique Ansel Bakery and have fun.
Source: Metro