Cats got a thing about boxes, every cat person knows that. It's a matter of seconds when a cat will settle in a cardboard box after her owner unpack the present and lay it aside, for example. People from Bulgarian company Cacao Furniture have noticed this big love cats have for boxes and decided to make them even more fun for them. On the other side, they're beautifully crafted cardboard boxes will not distort the aesthetic of your home like ordinary ones do.
Fun and aesthetics are not the only advantages of these unique cat shelters. They are made from Eco-friendly materials and they are glue-free, which allows you to disassemble them when you need extra space and put them back together afterwards. Besides that, used cardboard is very solid, so it can resist claw attacks for quite a time.
SEE ALSO: 21 Gifts Only Real Pet Lovers Will Appreciate 
Check out in the gallery below the beautiful choices of cat shelters in a form of carriages and treasure chest, just like from a fairy tale. For those not so romantic cats and owners, there's also a TARDIS and a shark. Look for even more interesting designs and purchase one for your pet on Etsy.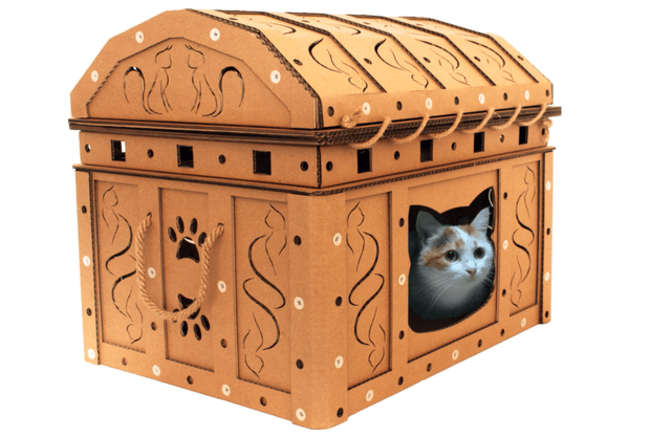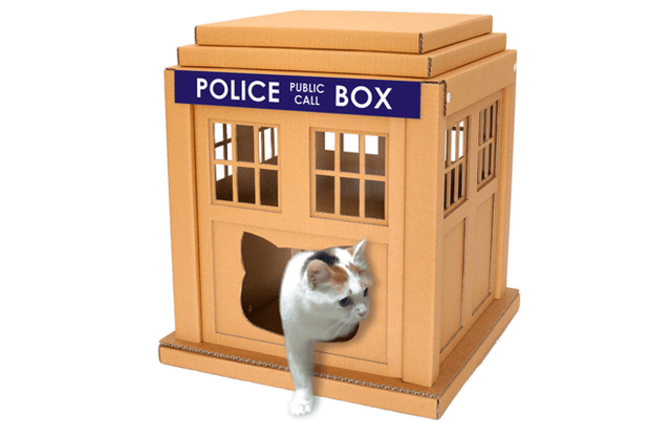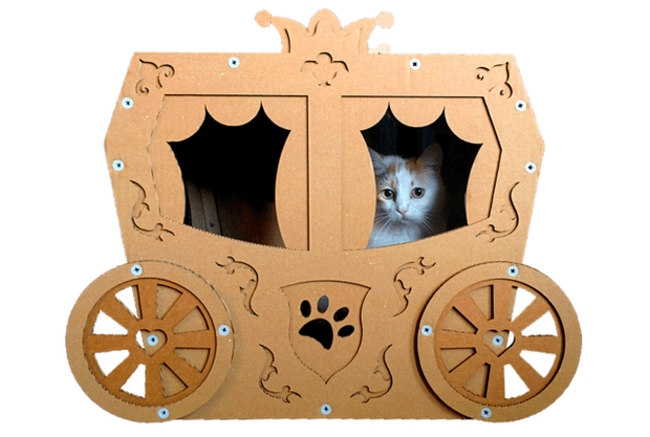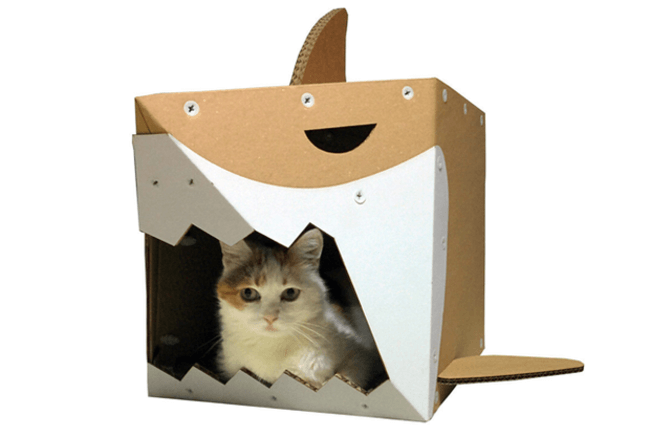 Source: Mentalfloss