The next big thing?
Angela Clayton is a designer to say the least. Her talent though goes above and beyond basic designing though.
Angela is 18 years old and has been sewing for only a mere three years — not to mention completely self-taught. She can even make her dresses even light up. She does complex fabric ruching, lace, ruffles, pleats, applique, and the list keeps going on. She learned some of this from the inter webs, and a lot of it simply by trial and error.
She originally learned to sew in hopes of creating Cosplay, which she does do. Cosplay combines all of her interests and talents – makeup, sewing, photography… and now so does all of this. She does SO much more than just Cosplay now. She creates luxurious garments from scratch based off of garments from the Renaissance to the mid 1800s and every other time.  Her talent in inarguable, and makes me wish I had taken a few more sewing classes.
As for the modeling, Angela is the model in all of her pictures. She adorns wigs and headpieces to really bring to life the character she was trying to create with her garments.
On her website she includes pictures of her sketches, the details of her designs, the hats and headpieces she creates, and the dresses and Cosplay outfits. Check her out and be blown away.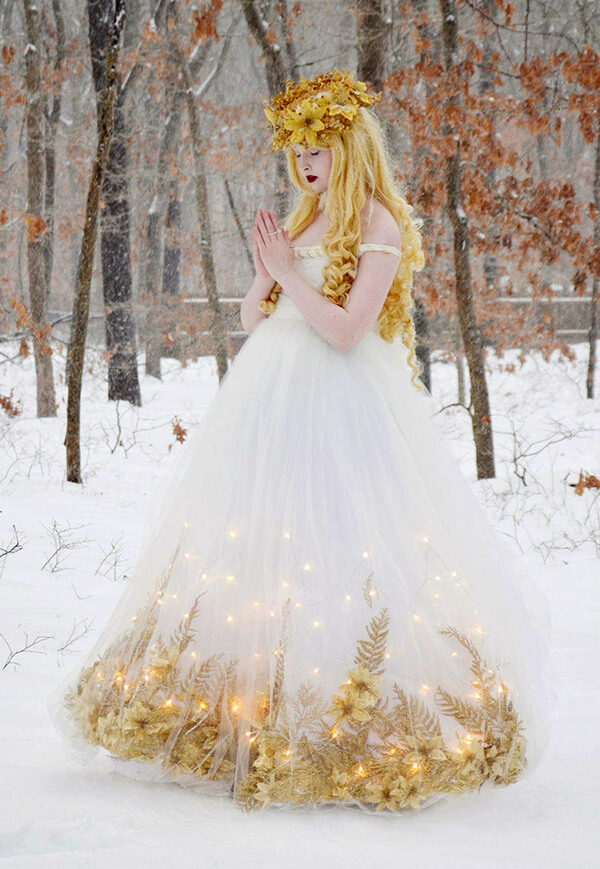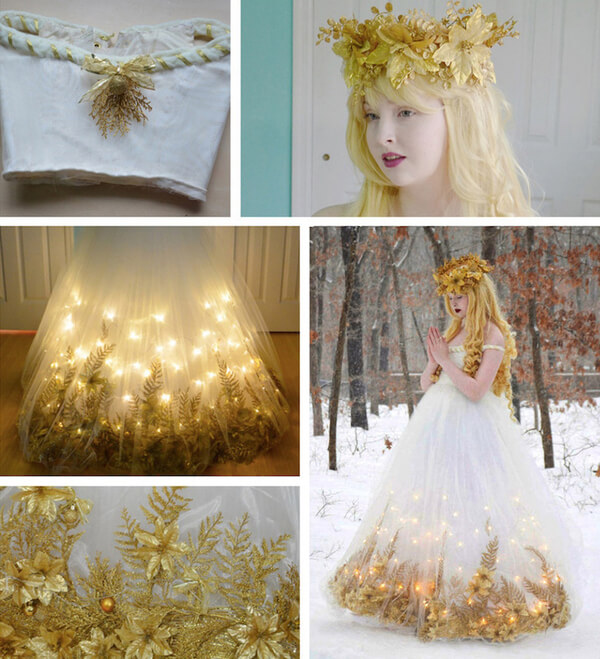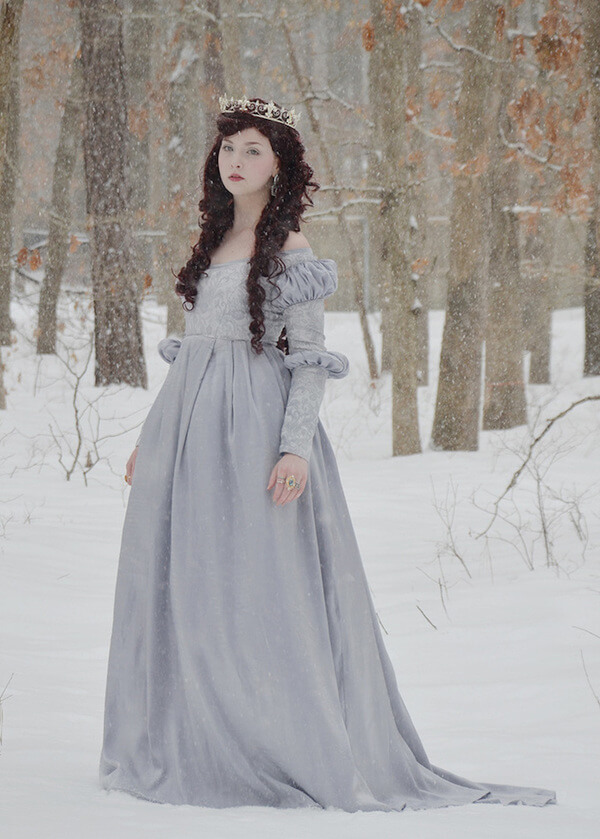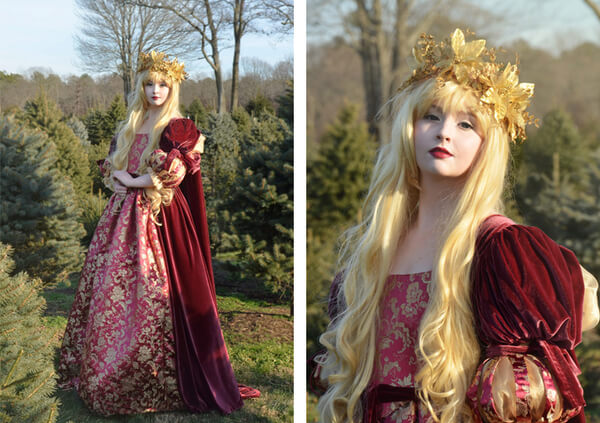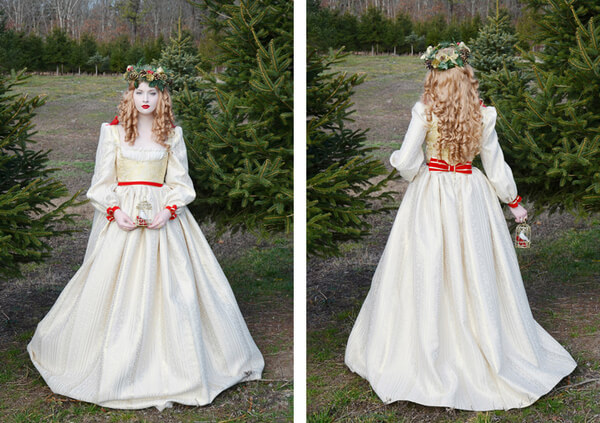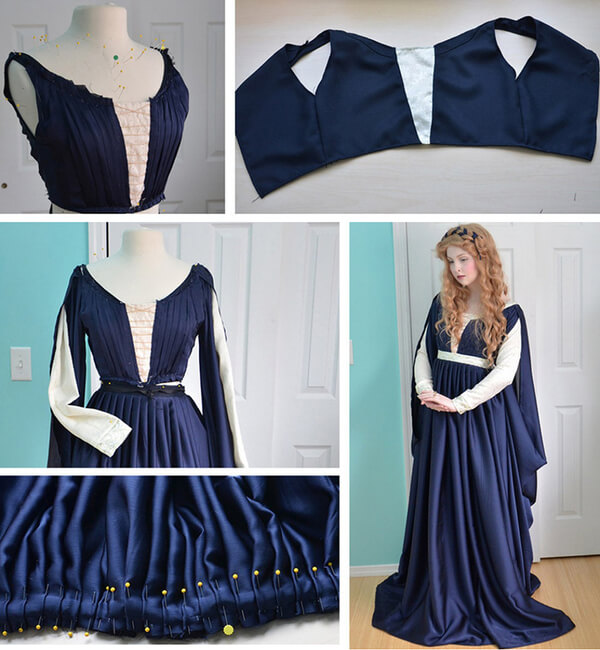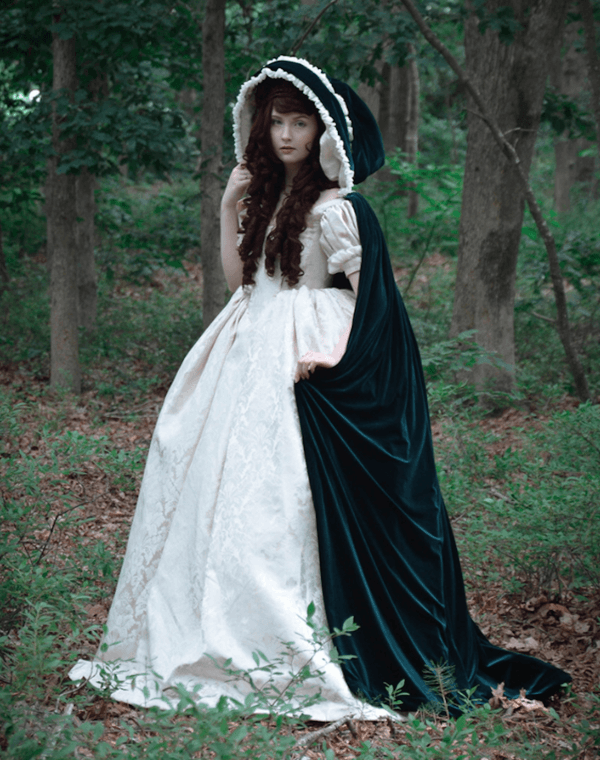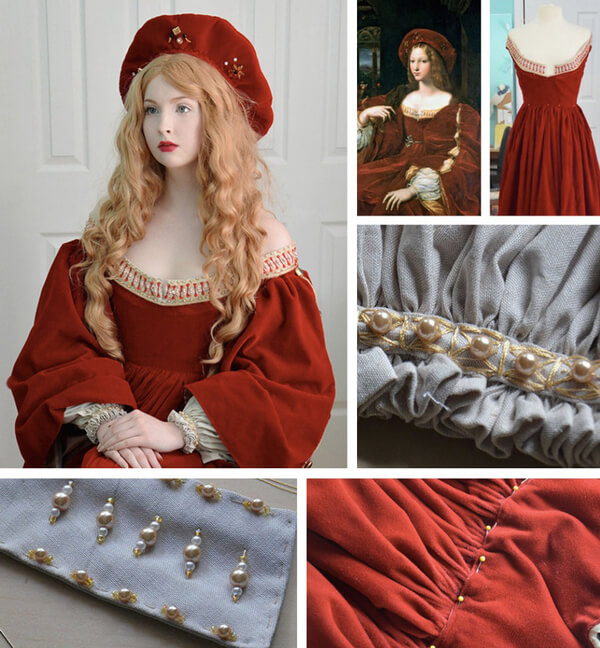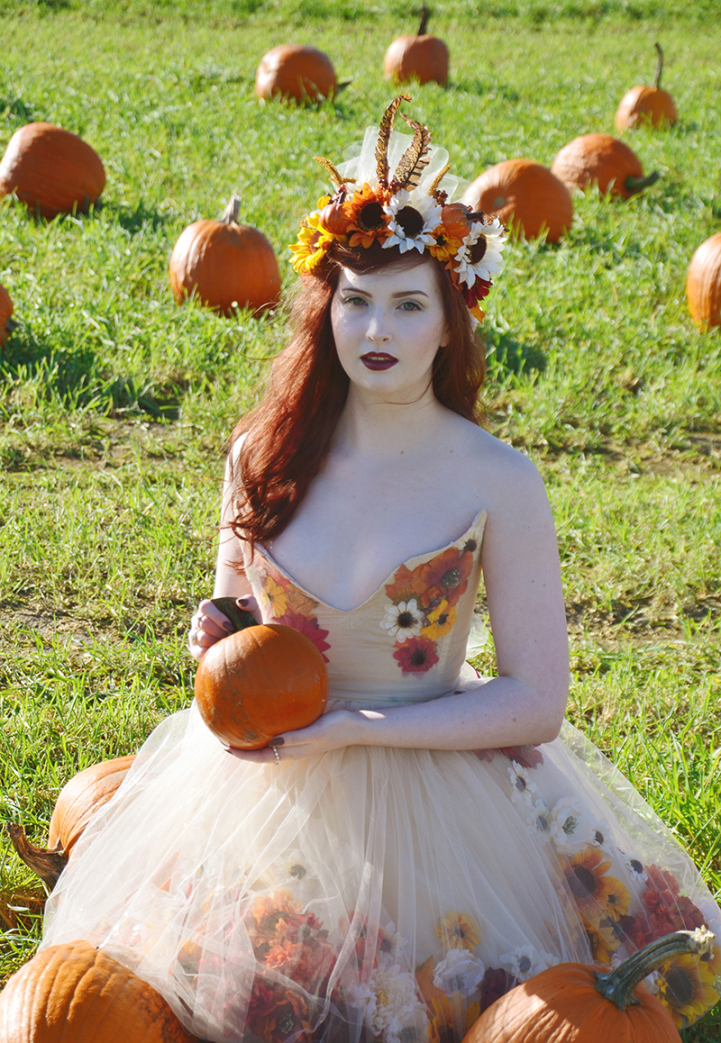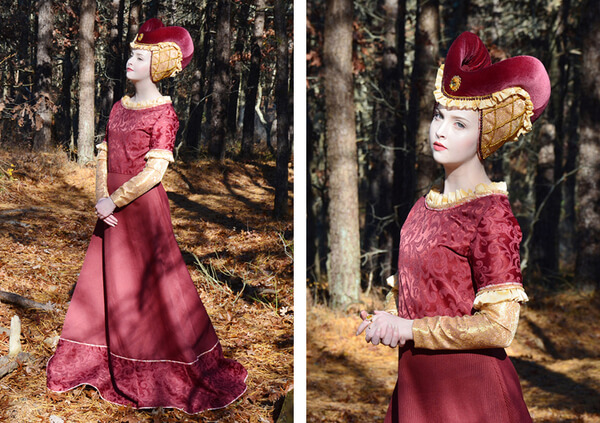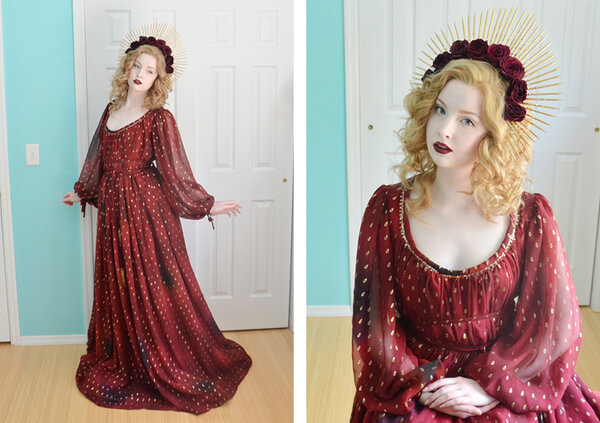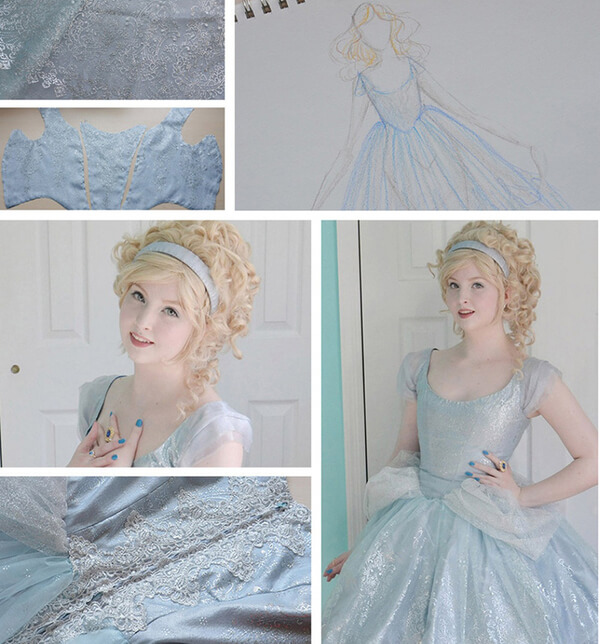 Source: MyModernMet