Russian artist asya kozina  turns plain white paper into works of art by embracing the feel, ambience and aesthetic characteristics of the baroque time period (1600-1750).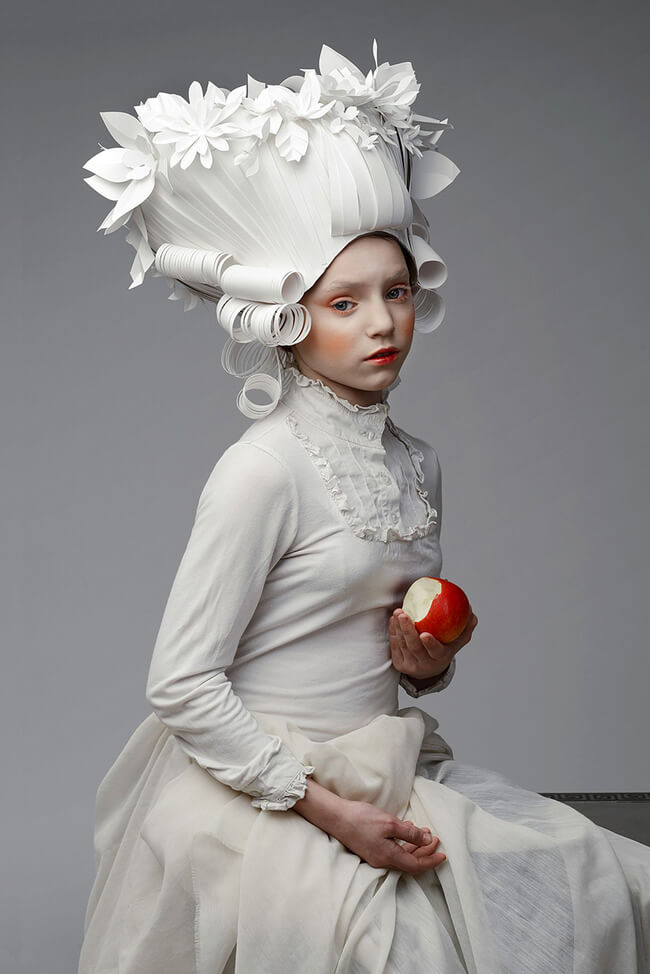 This artistic and whimsical series of 'baroque paper wigs' was created to typify the beautiful and extravagant hairstyles of the period.  You will find yourself transported back to the days of Queen Marie Antoinette, the artist  Rembrandt, and Composer Johann Sebastian Bach as each design comes to life in a three dimensional work of art. Paper is magically transformed into locks of whimsy, curled and cut into perfect perms by the artist's hand.
In 2014, kozina's fascination with paper art caused her to create a series of three wedding costumes themed in a Mongolian style. Intricate fantasy garments are topped with traditional Mongolian headpieces featuring the intricate designs so typical of the culture. Each piece shows the artist's own unique flair for the dramatic and sense of whimsy.         
These 'baroque paper wigs' recreate the flamboyant the wild hairstyles of baroque era aristocracy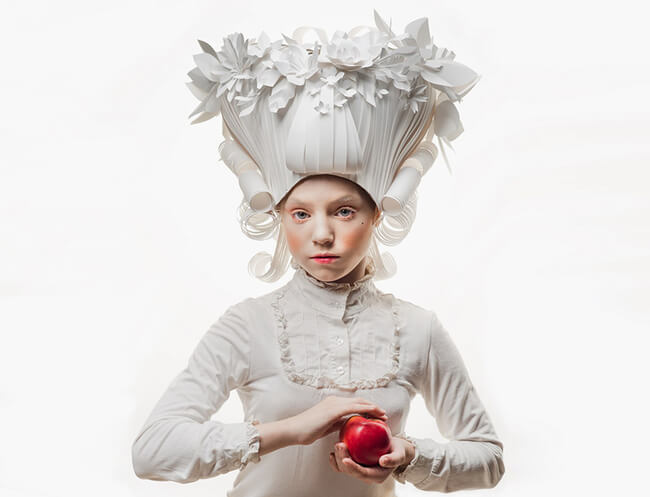 Single sheets of paper are expertly crafted into festive coiffures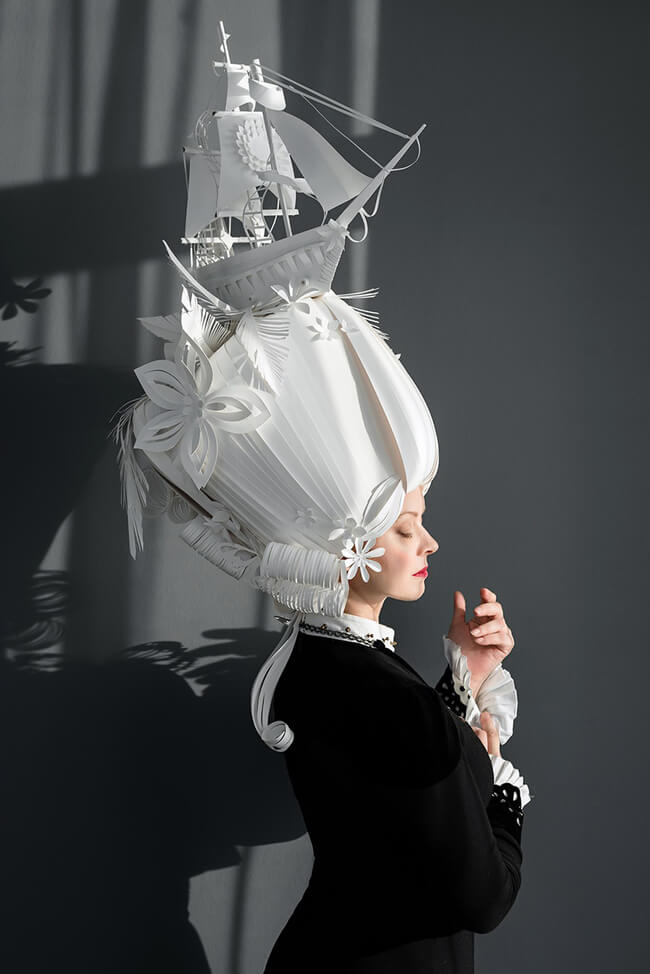 Elaborate sculpted pieces from flowers and leave to intricate masted schooners are placed gingerly atop the wig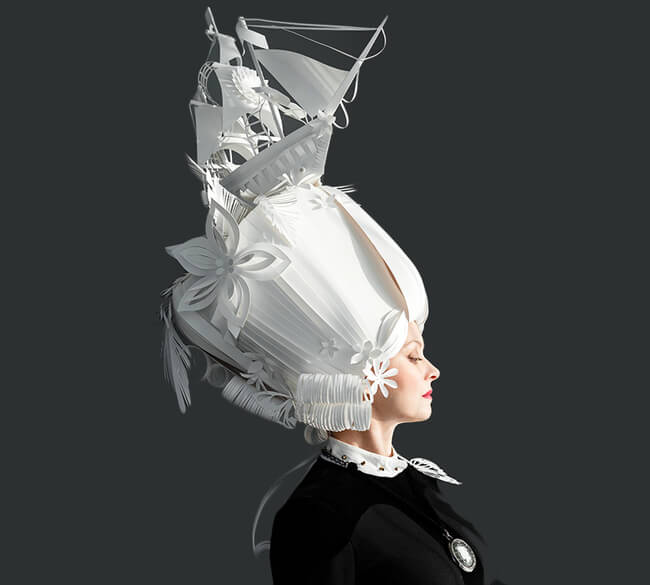 All work is designed to add a sense of the fantastic to each fanciful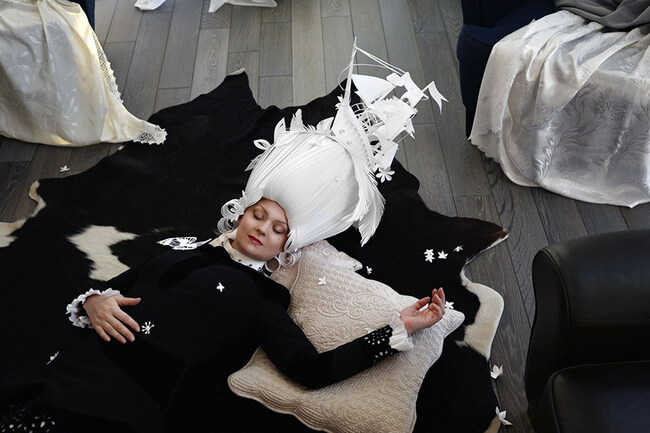 The paper curls are twisted and spun to resemble the distinctive locks of the baroque period.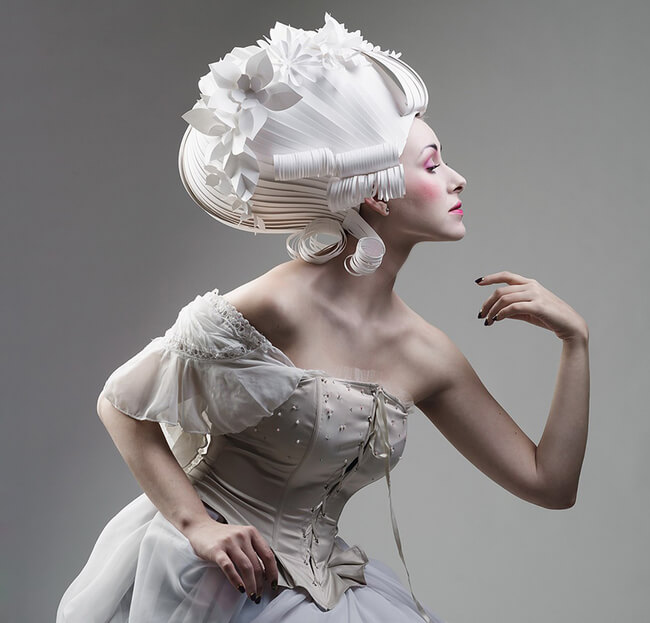 This trio of models shows off sculpted paper wedding gowns inspired by Mongolian style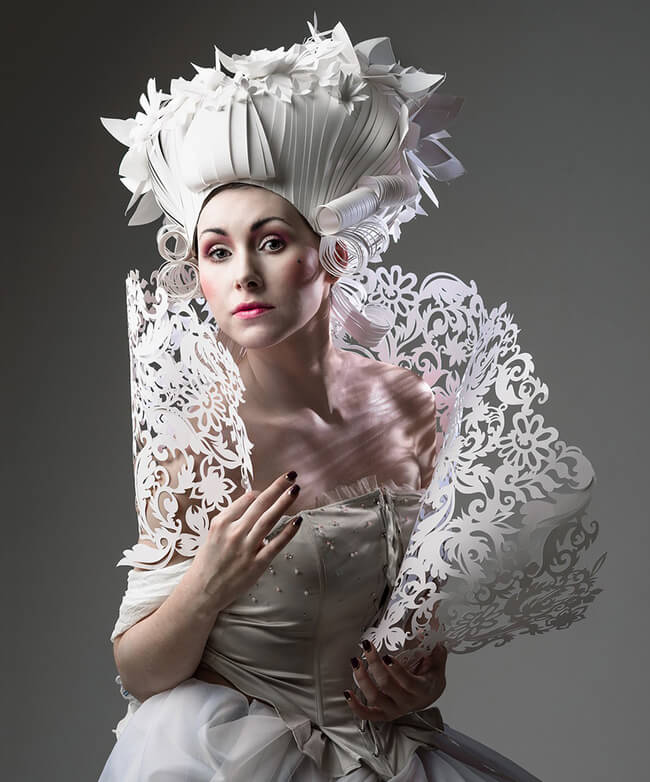 Great pains have been taken to follow traditional Mongolian style in the sculpted paper headdress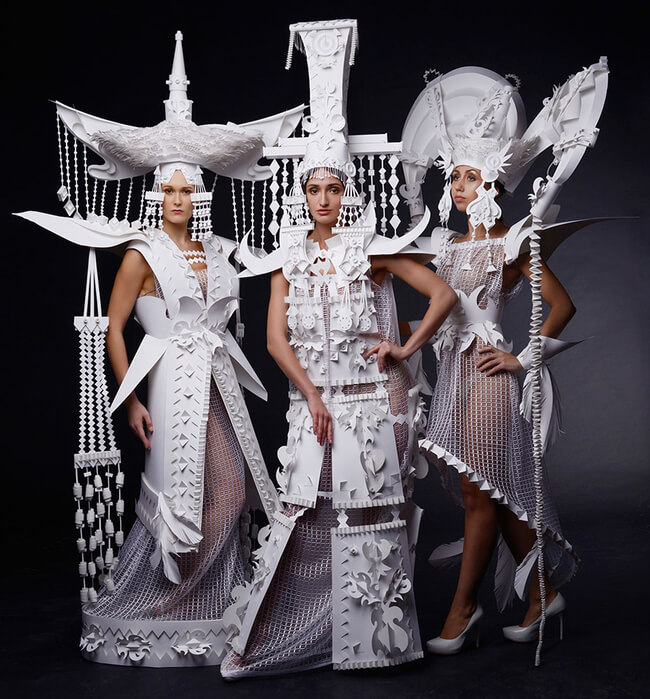 This ensemble showcases geometric patterns and shapes in both the gown and headdress

Note the beautiful feather and flora motifs incorporated in the design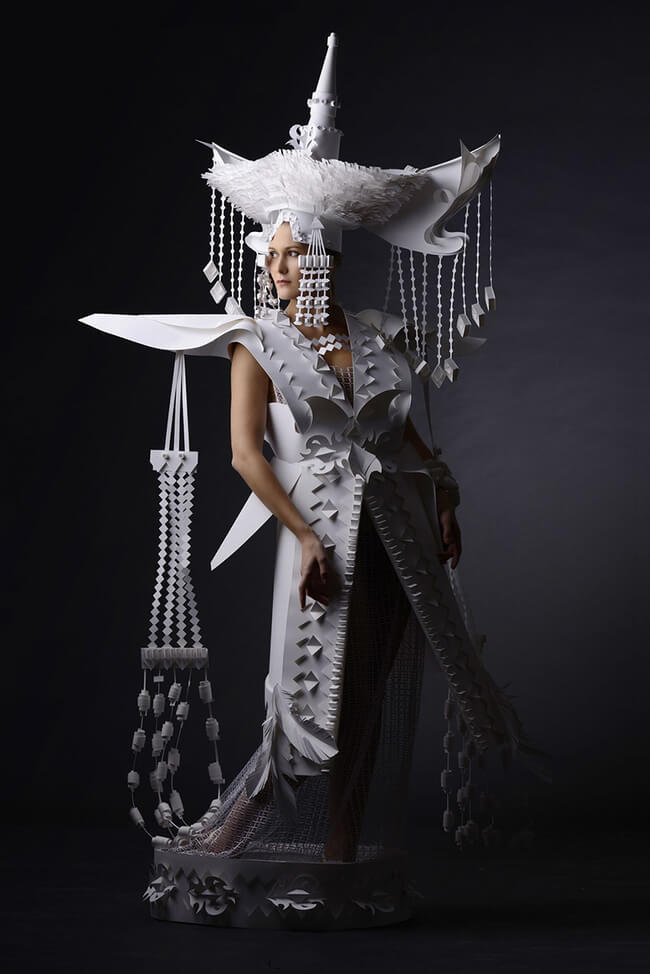 This model's beautifully crafted paper gown is topped off by an elaborate towering headpiece.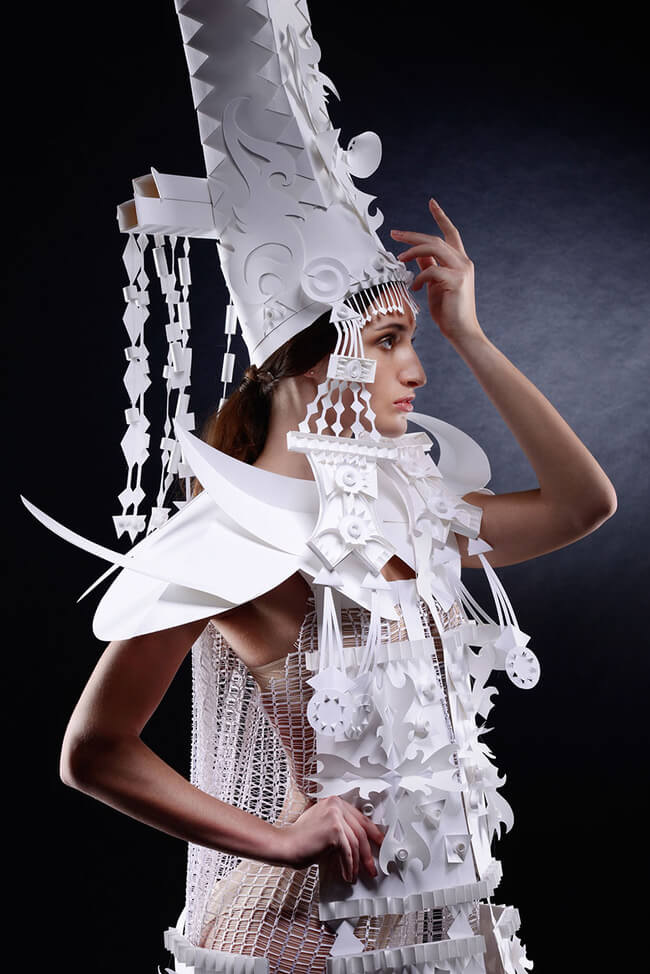 This model is accessorized by a hand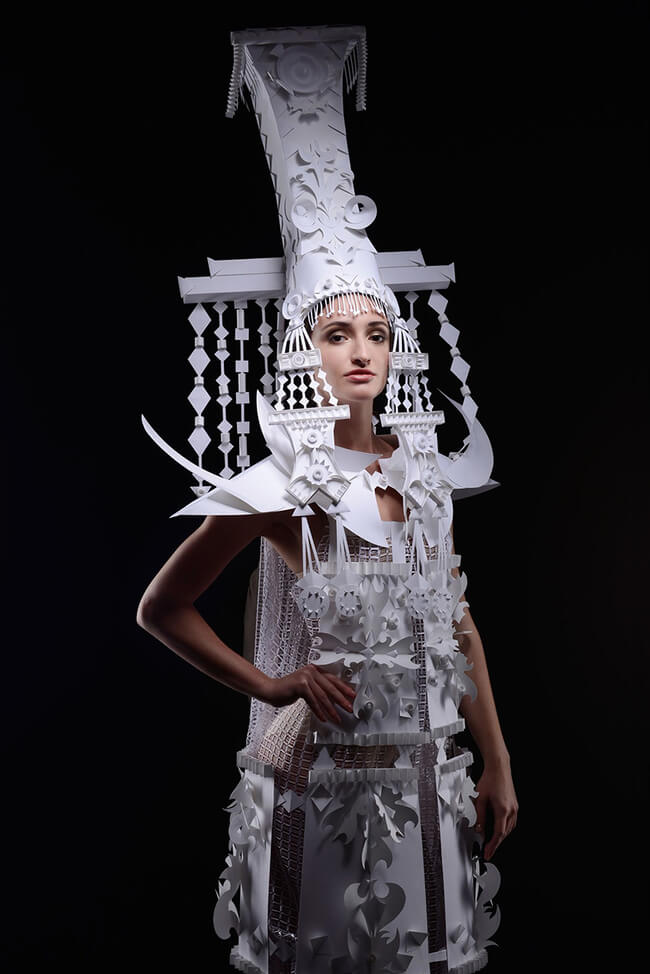 Source: link