What is a warrior? Your first mental picture might look like this: a big, tall man, with a big gun, frown eyebrows, flexing his muscles and always ready to smash things and fight for what is right. But there are a lot of other ways to fight, more silent and gracious ways.
One fine example is amputee model, Paola Antonini. She's only 21 years old and lost her leg because of a drunk driver. She is Instagram's latest discovery in warriors and her story is incredible.
Just after Christmas of 2014, she got involved in a car accident on her way to the coast to spend her New Year's Eve. Her leg was completely crashed and there was nothing they could do to save it so the doctors had to amputate her limb just below the knee.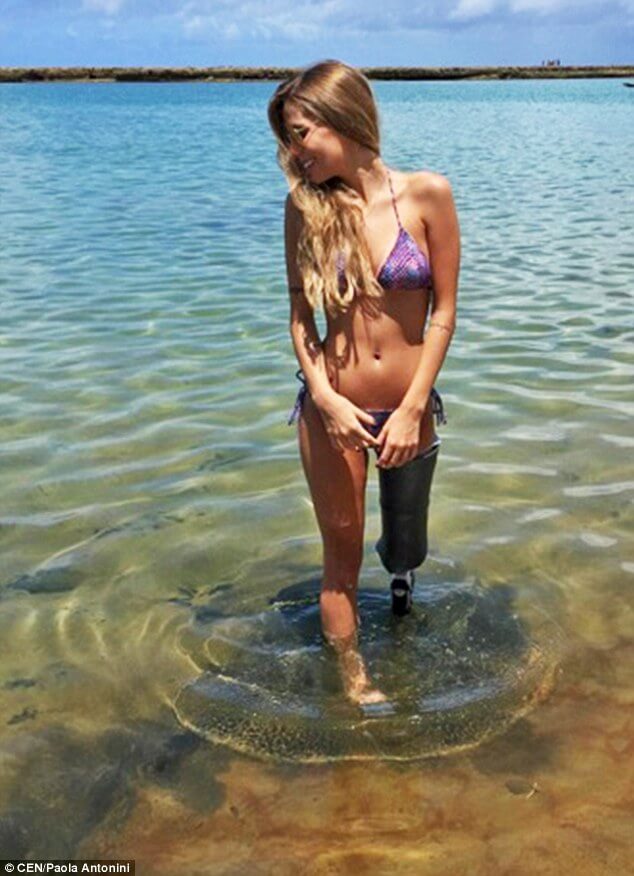 [the_ad id="71925″]
"I'd never felt such intense pain in my life. I chose not to look to see the size of the damage, but I knew it was serious",
said Paola in an interview. But the nightmare was not over. Complications and medical advice had her amputation extend above her knee. But she made it, somehow, she pushed through the pain and suffering and managed to overcome all obstacles and now she is a model, a favourite on the runaway in Brazil, she has over 2,000,000 Instagram followers for who she posts pictures showing her prosthetic leg in bikini shorts and so on.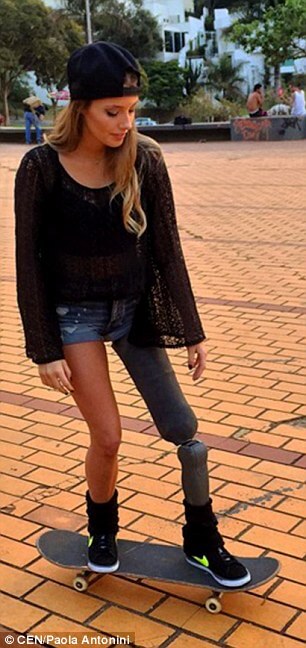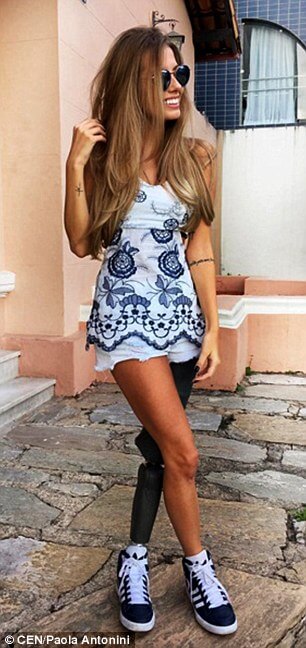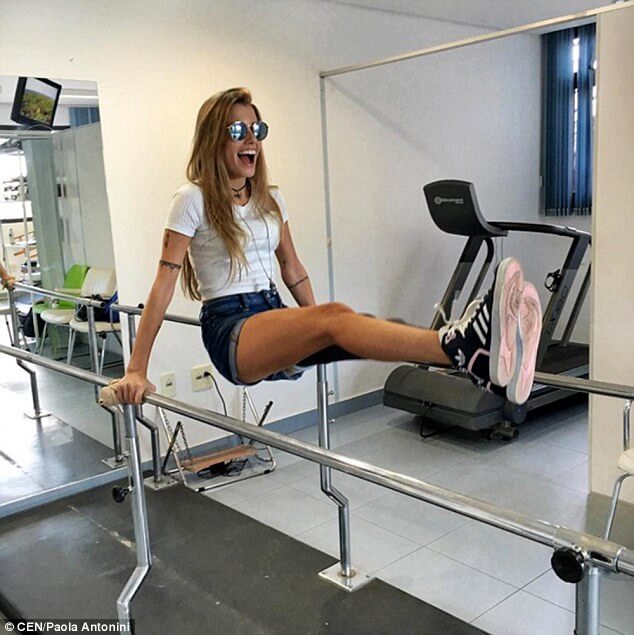 One Instagram user commented: "You are my warrior, if only everybody had your energy", another posted: "Paola… thank you for sharing a bit of your life with us! I'm going through a tough time for health reasons, and seeing your photos and videos, you inspire me to fight and always try to look on the bright side!" .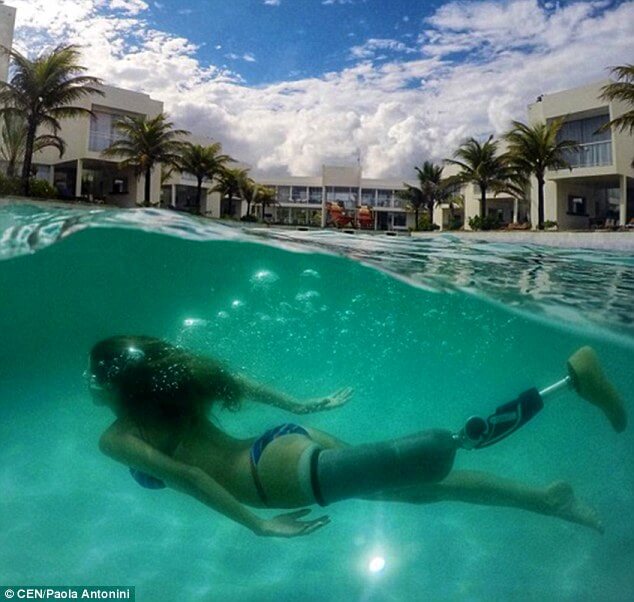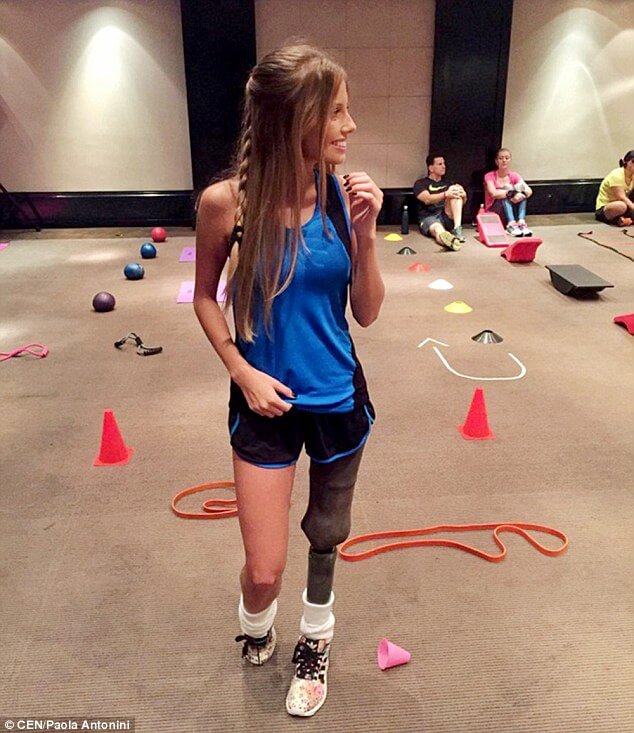 [the_ad id="71924″]
What an inspiring story for all of us to keep us going no matter the setbacks!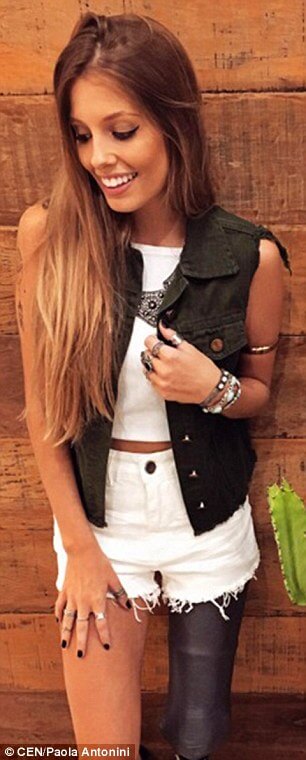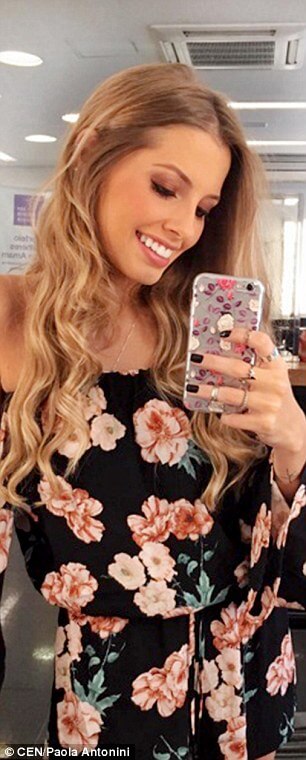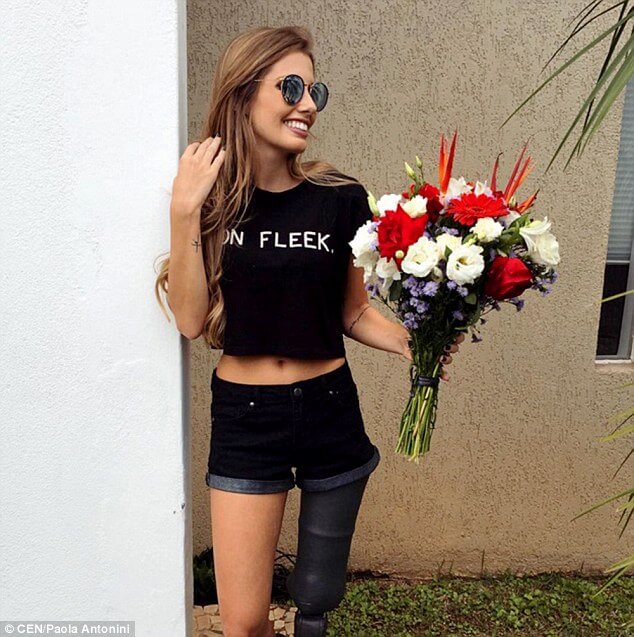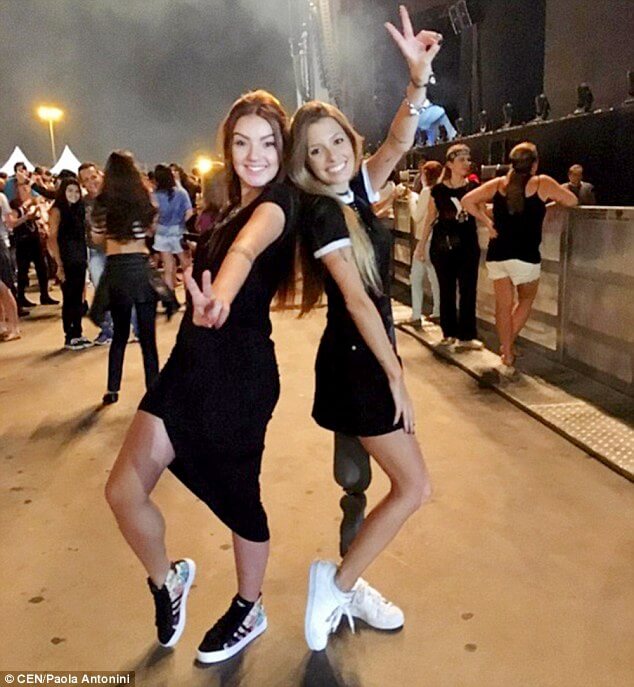 Paola Antonini walking the runway 
The model spearing on TV on a regular basis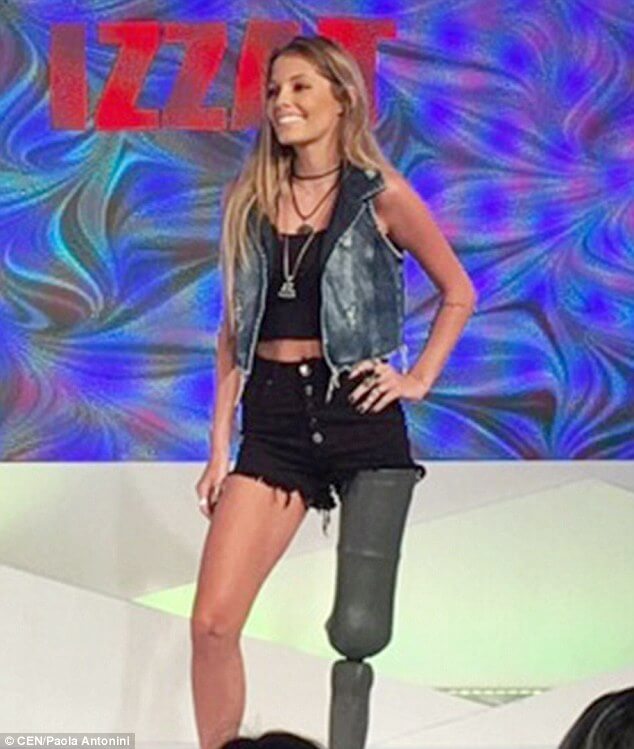 Paola using her new found fame to help other people that are going through amputation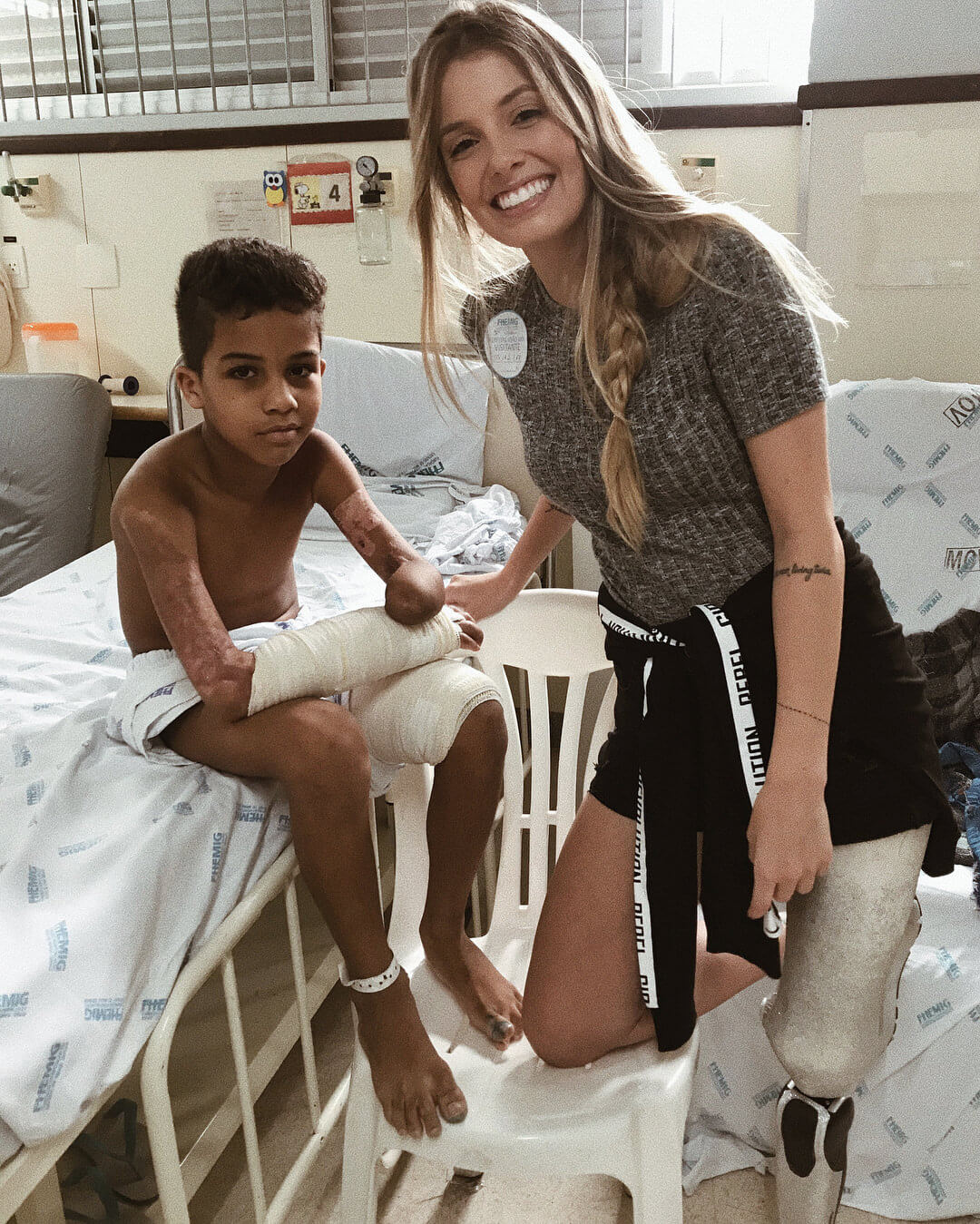 Spreading her joy and positive attitude with kids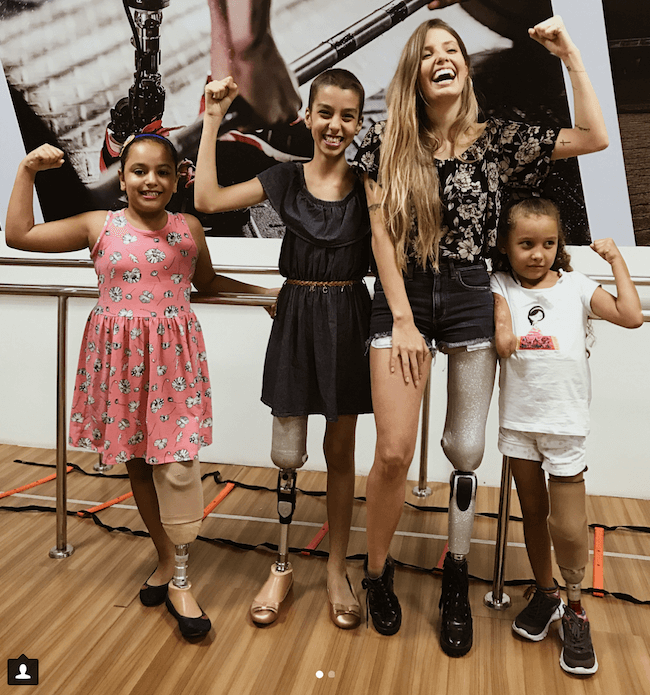 She is truly a warrior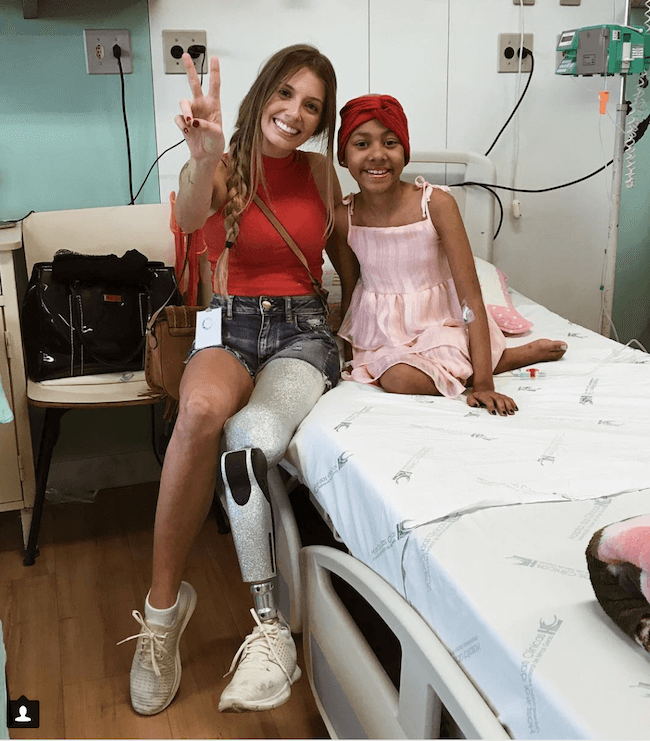 All images: CEN/Paola Antonini