What kid needs siblings when they can have a dog? I firmly believe that every kid should have a dog, and every dog should have a kid. When I was growing up, we always had a dog. It was really comforting to come home from a tough day of dealing with the bullies at school to see my furry best friend waiting to greet me.
The difference between a dog for a brother and a real brother is your dog brother won't give you wedgies. He might steal food off your plate, but what did you expect? He's a dog. I know dog being man's best friend is a bit of a cliche, but it's true. No human will ever be as loyal or as much fun to run around the house with as a dog.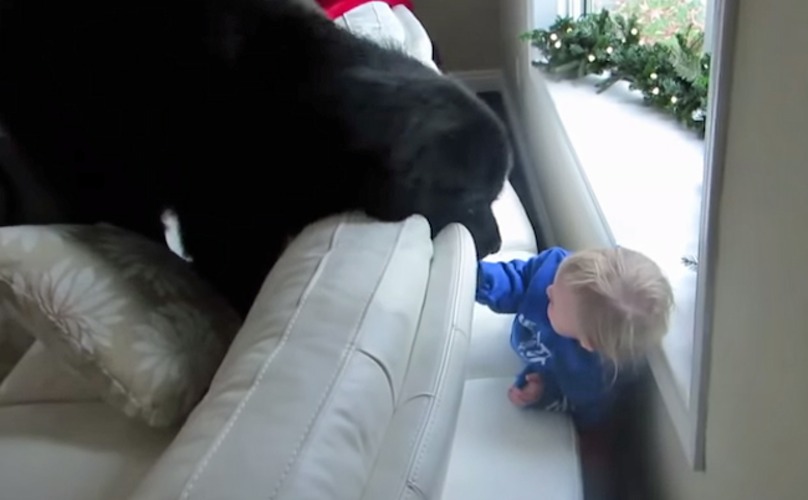 In this video an adorable toddler plays hide and seek with her furry big brother. It's just like playing hide and seek with another kid, but with doggy treats! Watch this adorable, if not heartwarming, video and leave your feelings in the comments section. Do you have a dog best friend?
Source: link