If you ever needed more proof that Google is in love with Star Wars, this cool easter egg would be it. If you typed the phrase " a long time ago in a galaxy far far away " in the search bar, the coolest Google easter egg would have been activated on your browser screen.
Just to give you an idea, it would have turn your screen into space, and giving you the search results of Google but with the opening Star Wars reel that is the first scene of every Star Wars movie ever created. The feature stopped working a while ago after the movie Star Wars – The Force Awakens was released, showing that it was in fact, some sort of publicity promo for the movie that Google decided to run, I guess Sergey Brin and Larry Page are huge Star Wars fans. Check it out how it would have look like: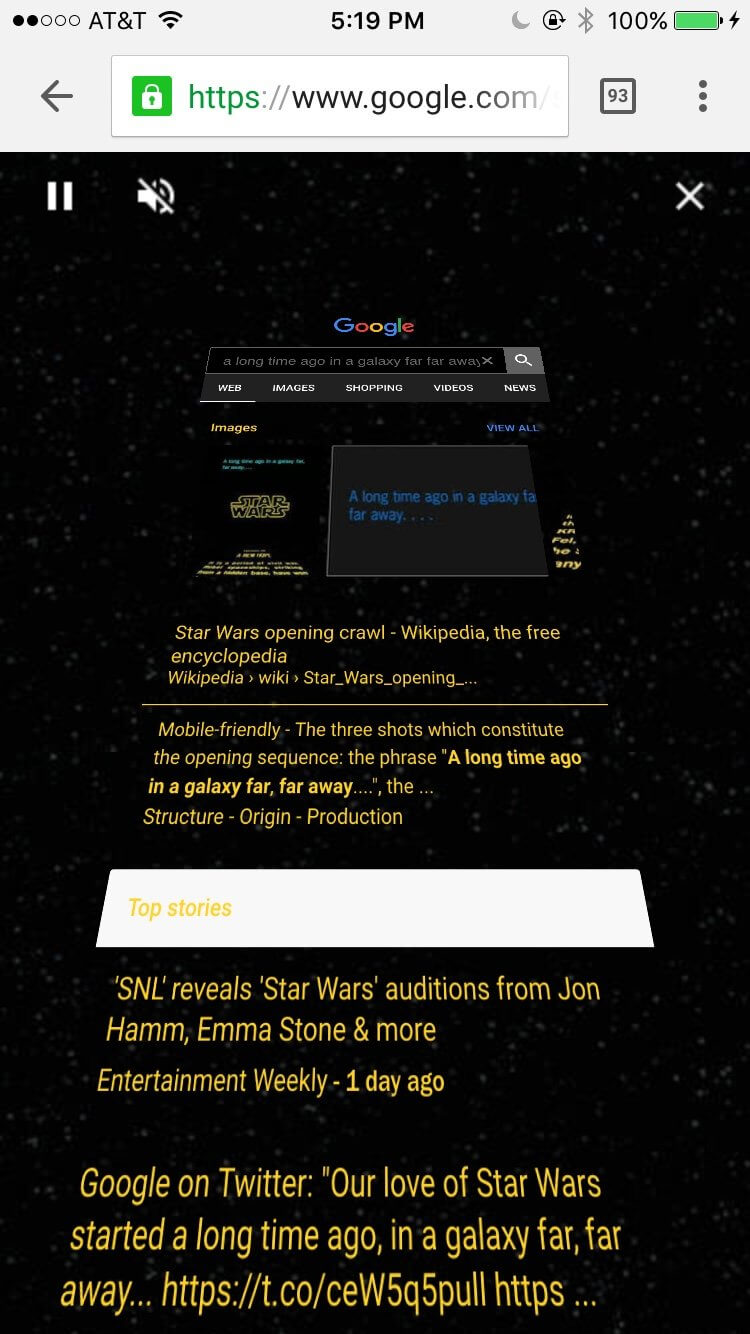 Google is known to include many little hacks and tricks that users can activate and they cause little glitches in the search or screen, we wrote about these Google hacks a while ago, another example of a cool Google easter egg was the Light Side – Dark Side that Google created for it's app that you can see here.
But what we like about this little egg is that it's shown right in the search bar and it was a nicely done feature to celebrate a upcoming blockbuster. Like we wrote above, just browse to Google.com on any of your devices and type in in the search bar a long time ago in a galaxy far far away and see what happens.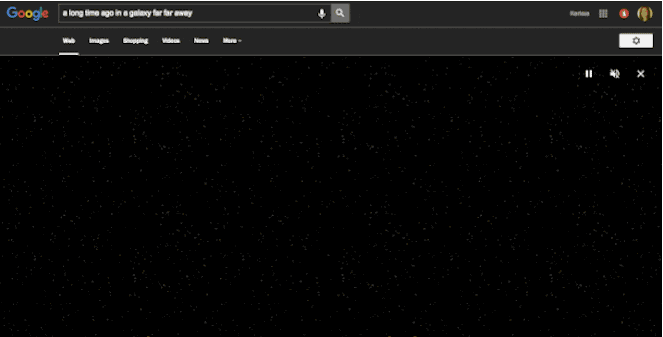 Well, actually now you won't see anything because the feature has been disabled, but from the pictures and video in this article you will get the idea of what it was and how cool it was. The one thing that made it totally awesome for us was the fact they even included the theme song from the movie that everyone recognizes.
Here's a video showing the far far away Google easter egg in action:
[the_ad id="71924″]
Now just in case you have no idea what we're talking about, here's the original opening scene from the first Star Wars movie – A New Hope: 
A few things to consider are you can't really search anything in the new format, it only shows the easter egg when you search for the exact phrase, so if you try to add other keywords after or before the phrase, it won't work.
Since this little hack was made known to the public, two more Star Wars movies were made: Star Wars – Rogue one and Star Wars – The Last Jedi, and it's weird that Google didn't create any new hacks like this for these movies as well, either way, it was a cool idea and we're glad they made it.