Glow in the dark tattoos are all the rage. They're cool, they make you stand out from all the rest, whenever you plan to get one because you're just a huge rave fan who likes to party every weekend, or you want to hide your passion for tattoos from your boss, getting a UV tattoo will not be visible in normal daylight.
However, before getting your body inked, please know that they seem to be quite dangerous. Or at least, you should know what you sign up for when you decide to get a glowing tattoo.
How glow in the dark tattoos work
This type of tattoos contain fluorescent colors that are invisible in daylight, but they can glow in the dark. However, you need a special kind of light, the "UV-A light" to make these tattoos glow. This kind of light is the same light that is used for detection of counterfeit money or attracting insects.
Moreover, when inked with a glowing tattoo, you are actually inked with a solution containing phosphorus, a highly toxic and radioactive chemical element.
This kind of ink have not been approved by the FDA, so far. Keep that in mind! It is also known as a cancerous compound and specialist don't know yet what effects it can have on your skin.
Now, they are gorgeous and we have made a selection for you that you can see below. The question is: would you do it, given the risks and uncertainty regarding glowing tattoos? It is all up to you!
1. Haha! Cool Cheshire cat from Alice in Wonderland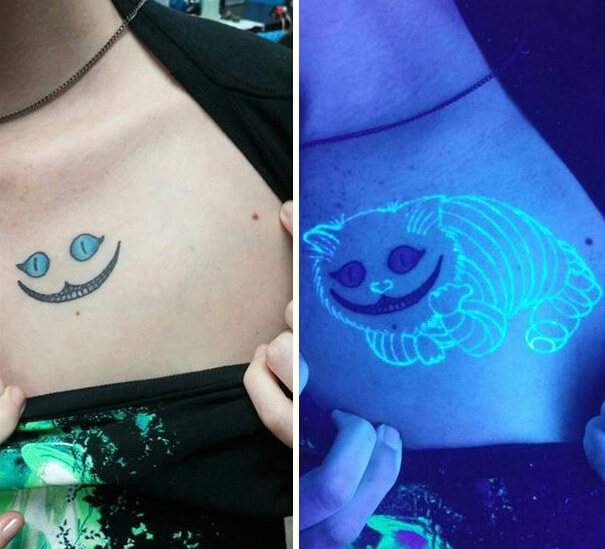 2. A little town on the back of your arm, glowing in the dark obviously.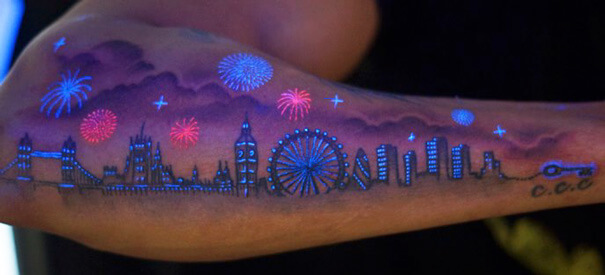 3. Showing off your skeleton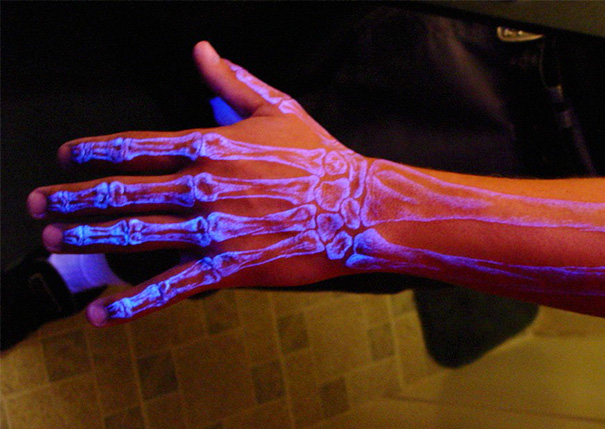 4. Bloom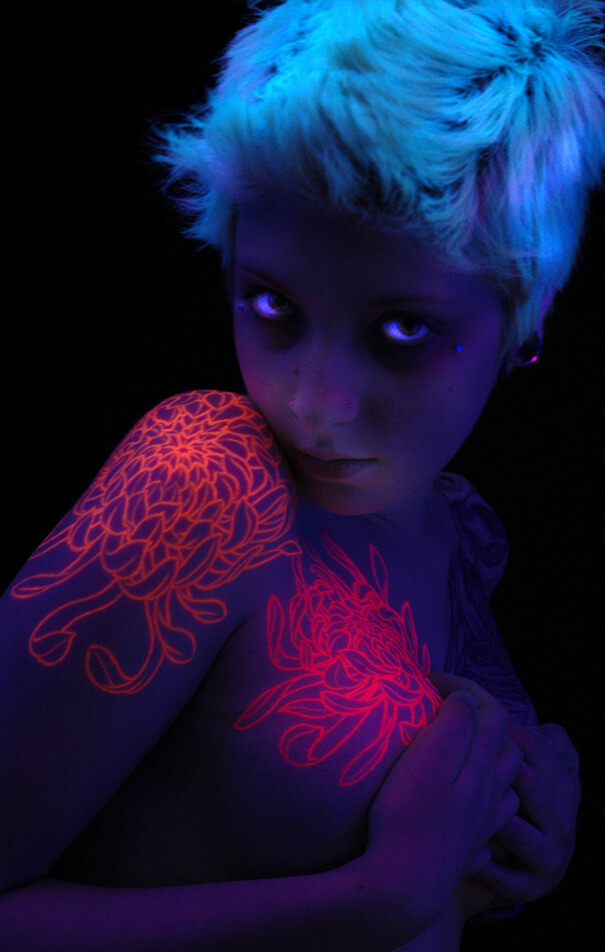 5. …And the tattoo came to life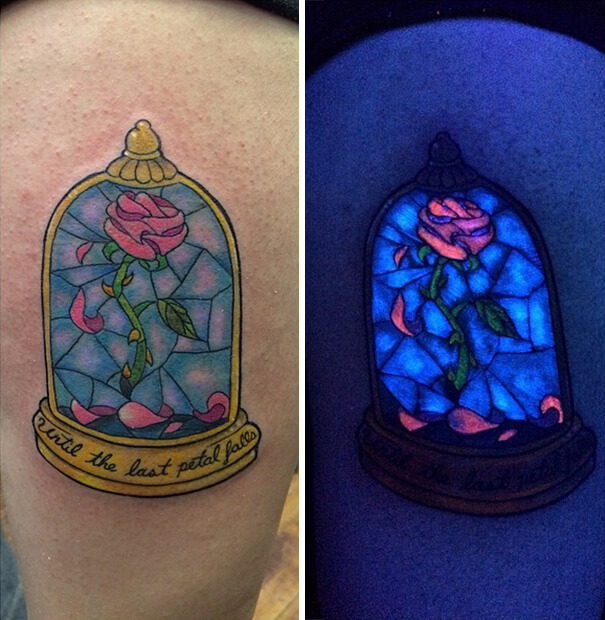 6. Angel wings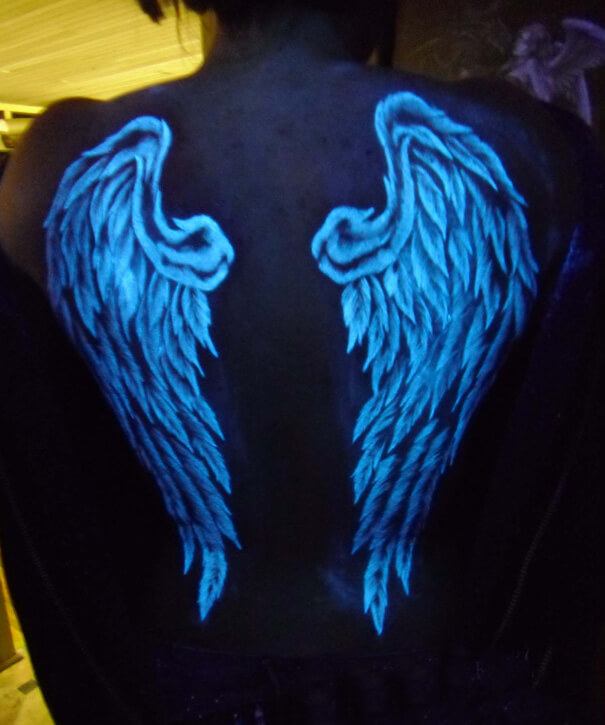 7. The tree of wisdom is not always visible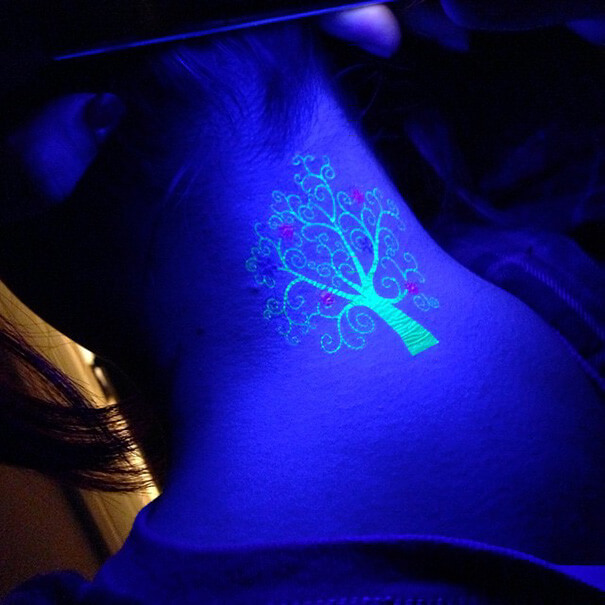 8. The mountains are calling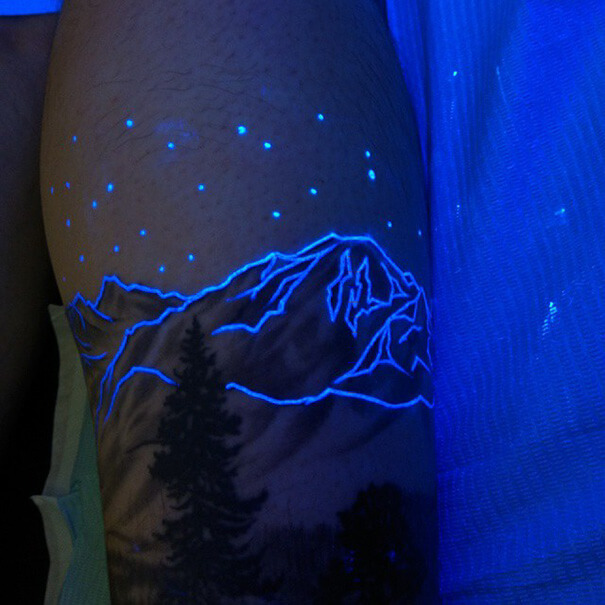 9. You've got butterflies in your stomach…almost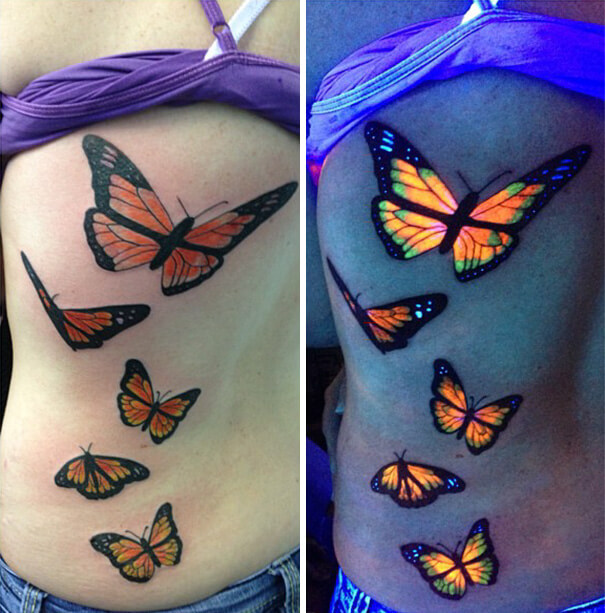 10. Dreamcatcher working its magic in the night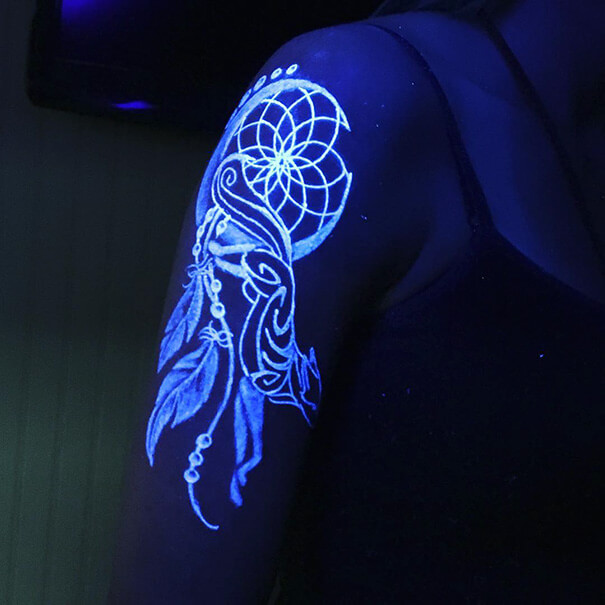 11. The force awakens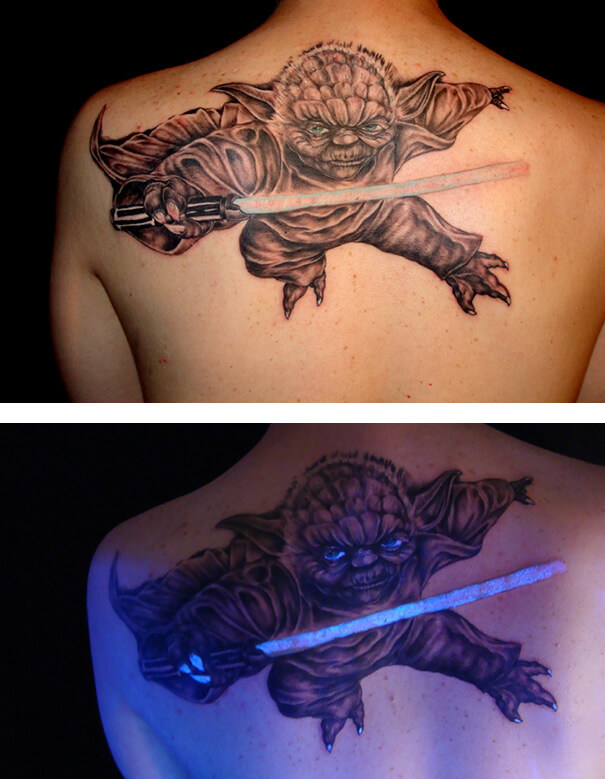 12. …What a wonderful phrase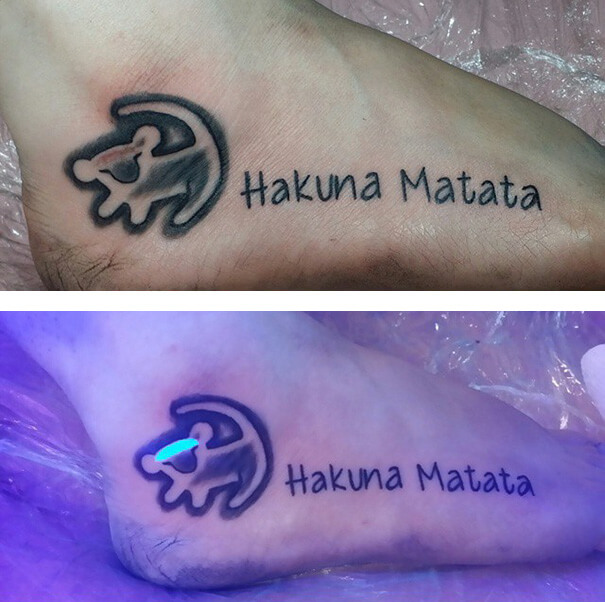 13. Straight to the backbone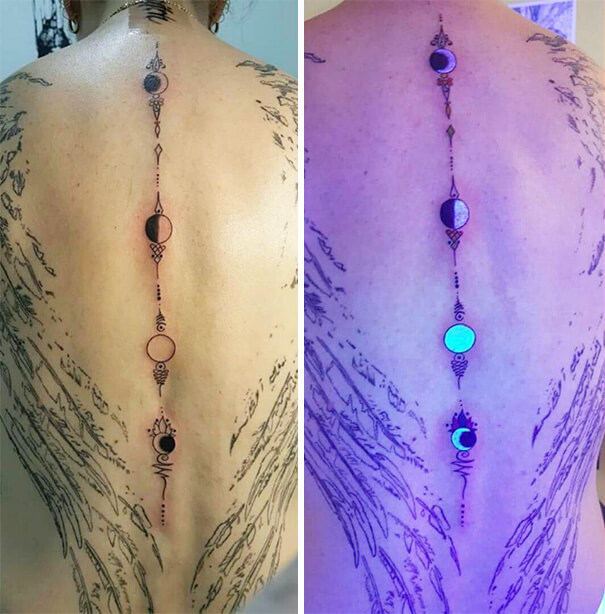 14. Brought to life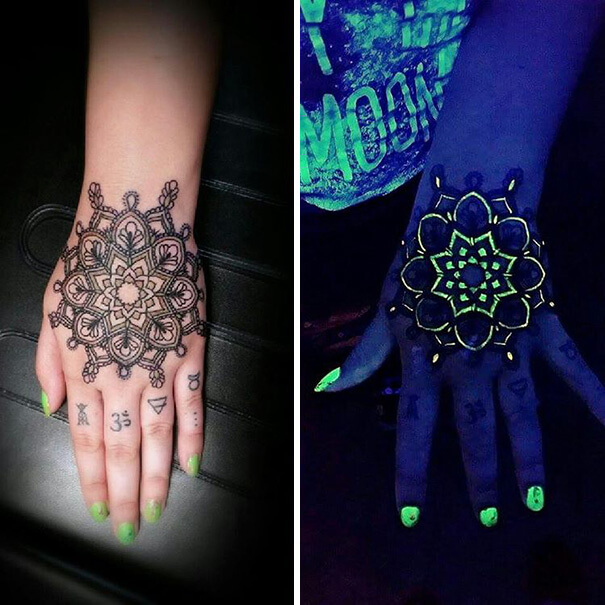 15. Simple mathematics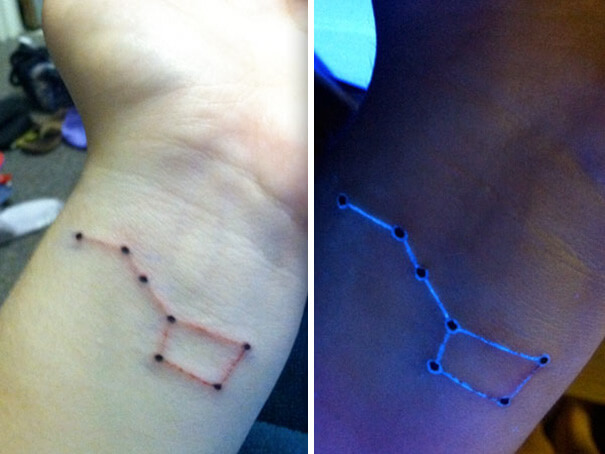 16. Jellyfish glowing underwater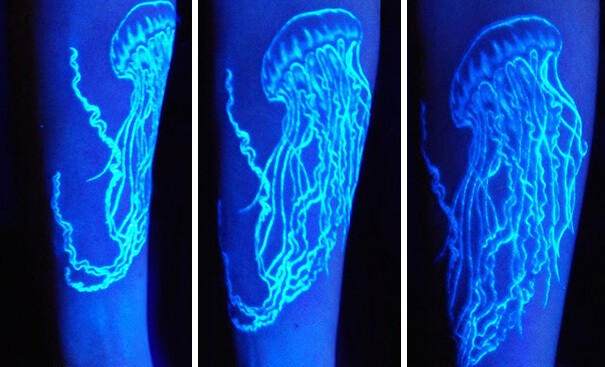 17. Just another cool tattoo glowing in the dark. Want one?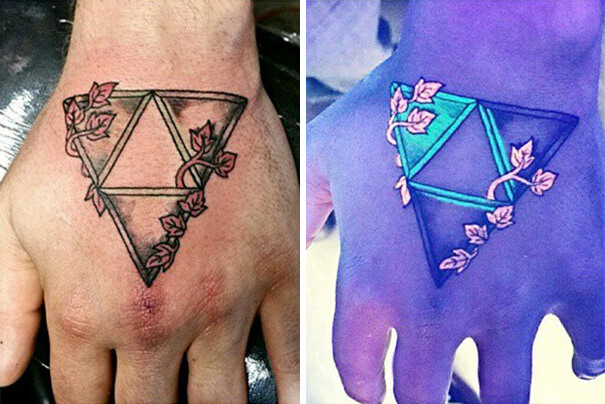 18. Think! Just as simple as that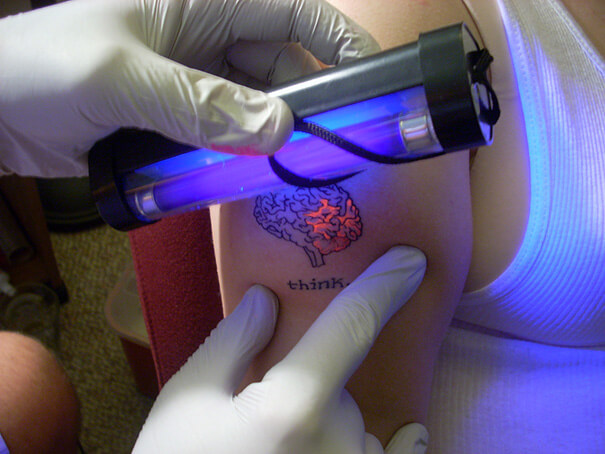 19. Bob Marley still playing his tones, but glowing on your skin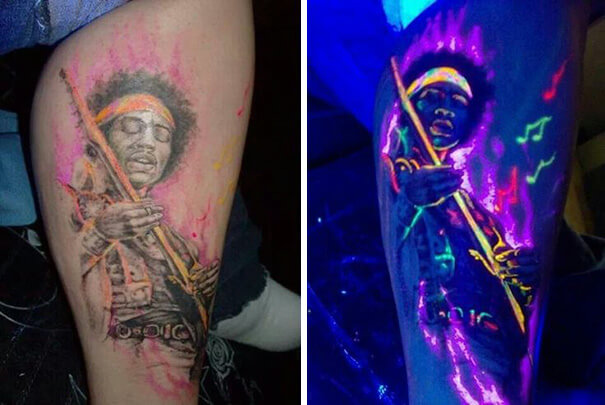 20. Inked!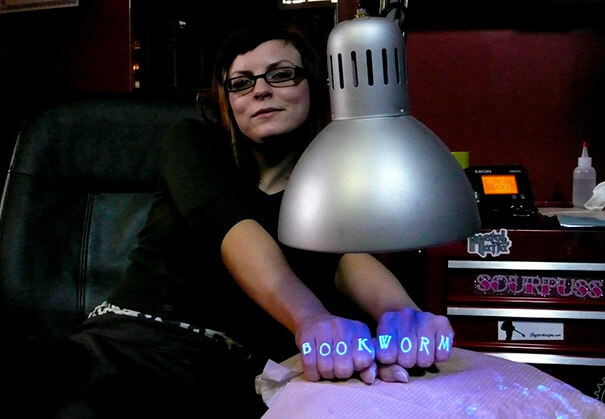 21. The stars are shining in the dark to guide the way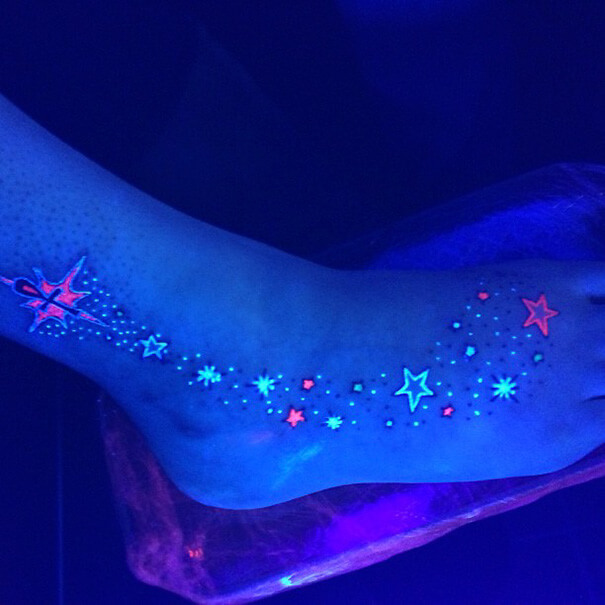 22. Coding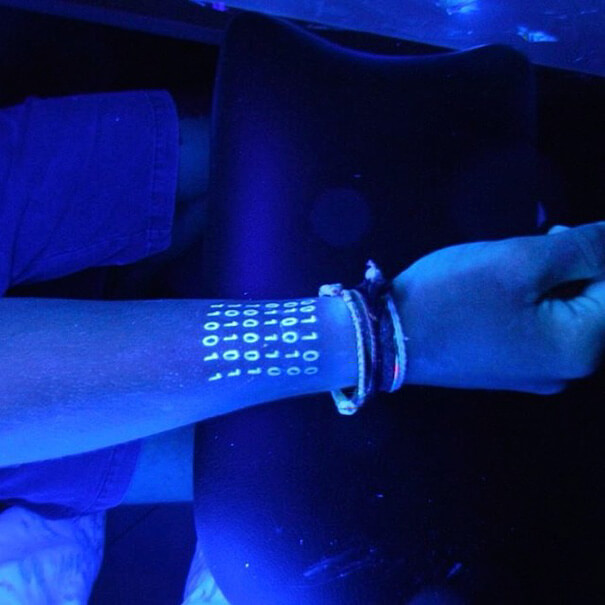 23. The teeth, chico, the teeth…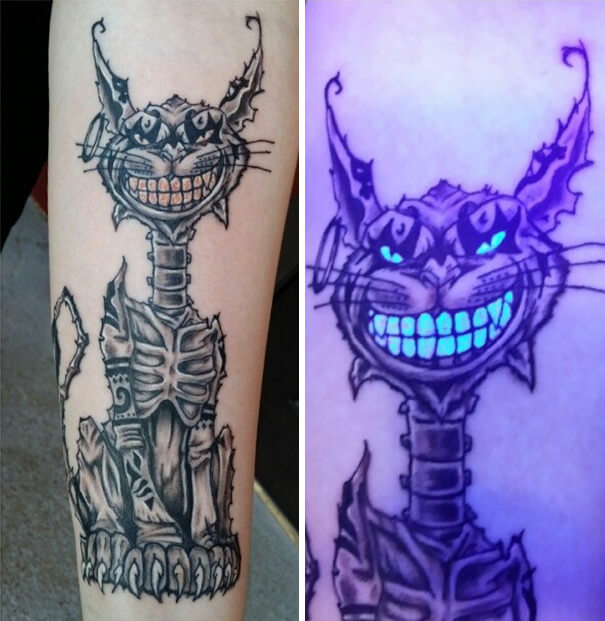 24. Glowing backbone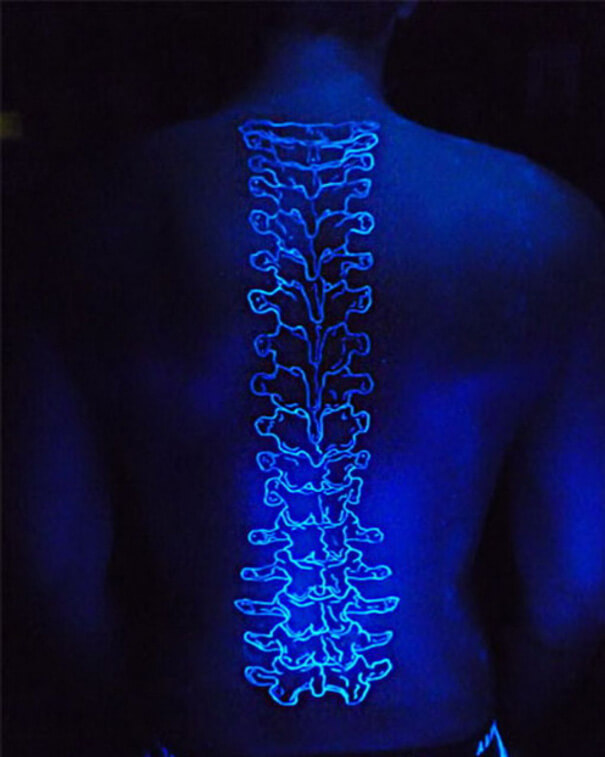 25. The city that never sleeps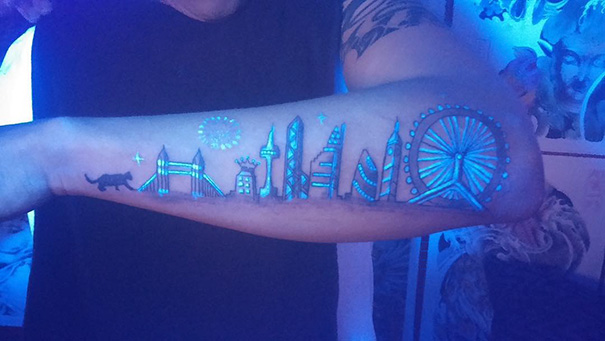 26. The eyes never lie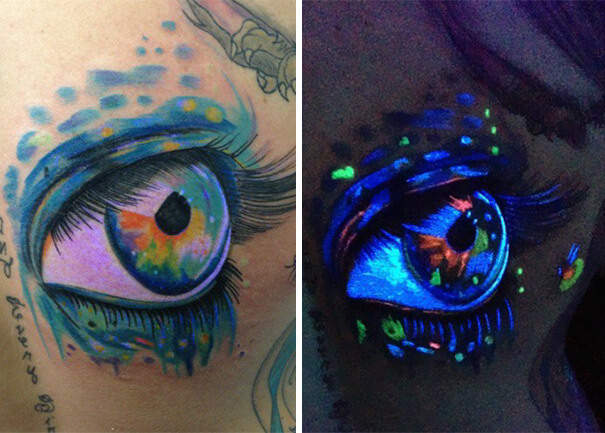 27. One idea that can light up the dark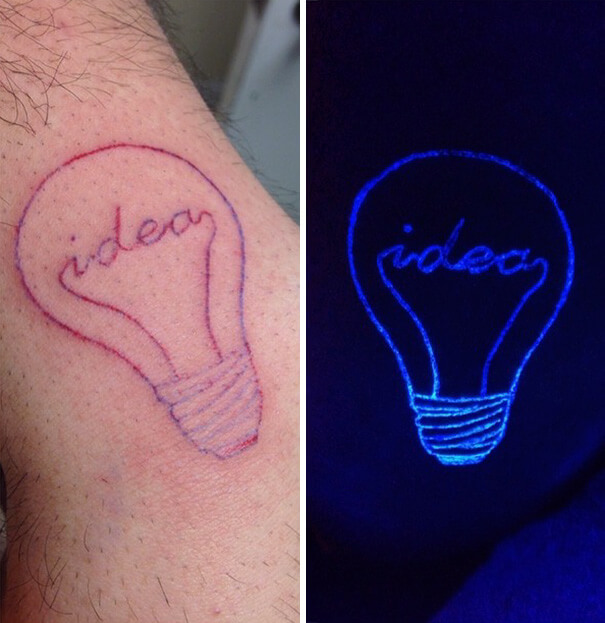 28. Life line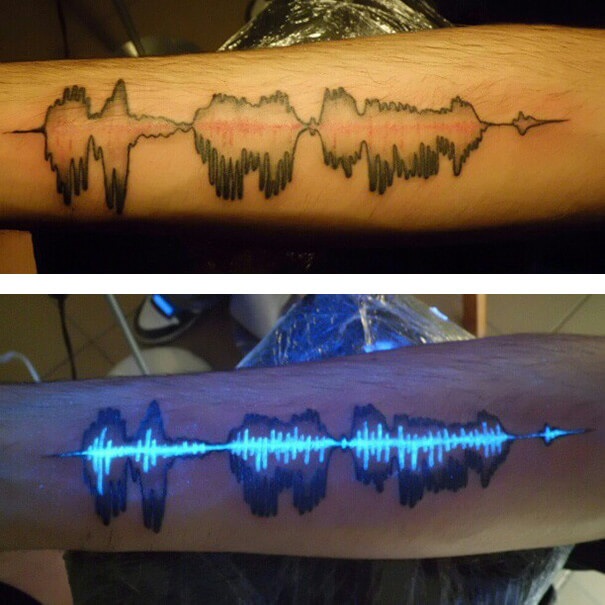 29. Glowing Phoenix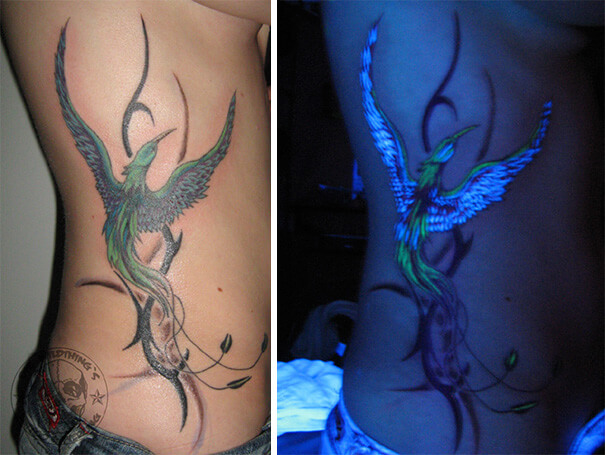 30. Cute little paws to light up your day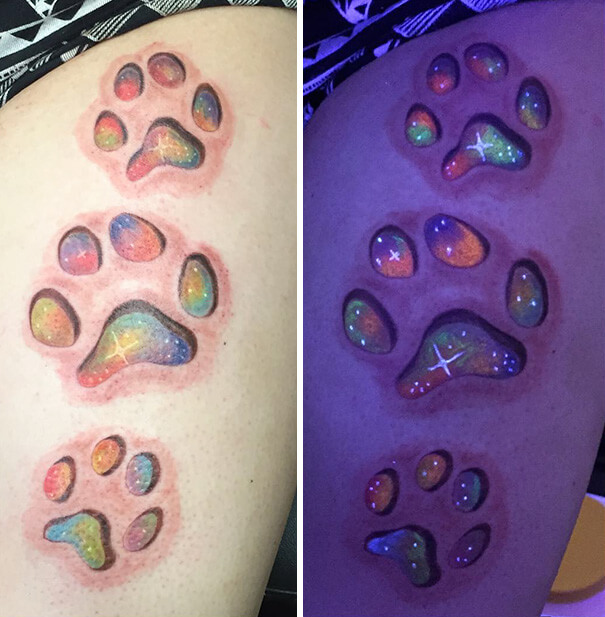 31. The eye is watching you even in the dark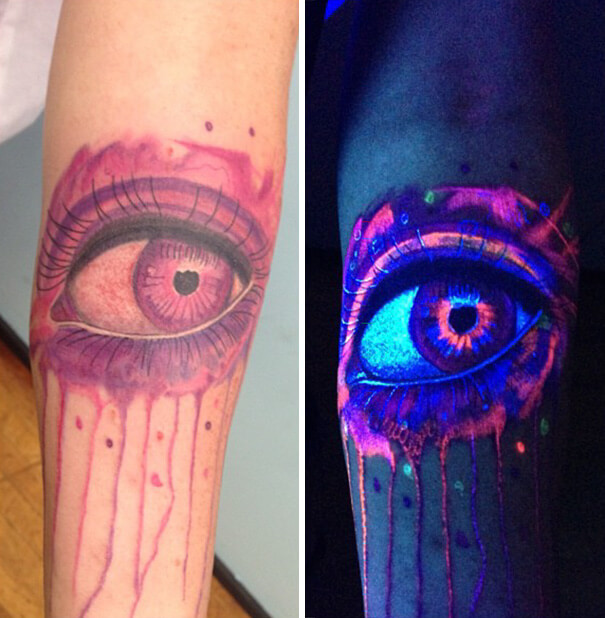 32. Little bunny having a good time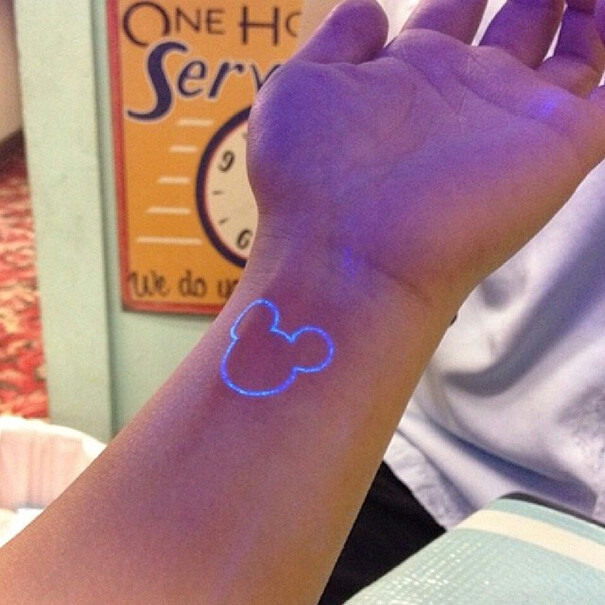 33. The God of thunder on your own arm…Shit, that lighting is charging, preparing to strike on your skin!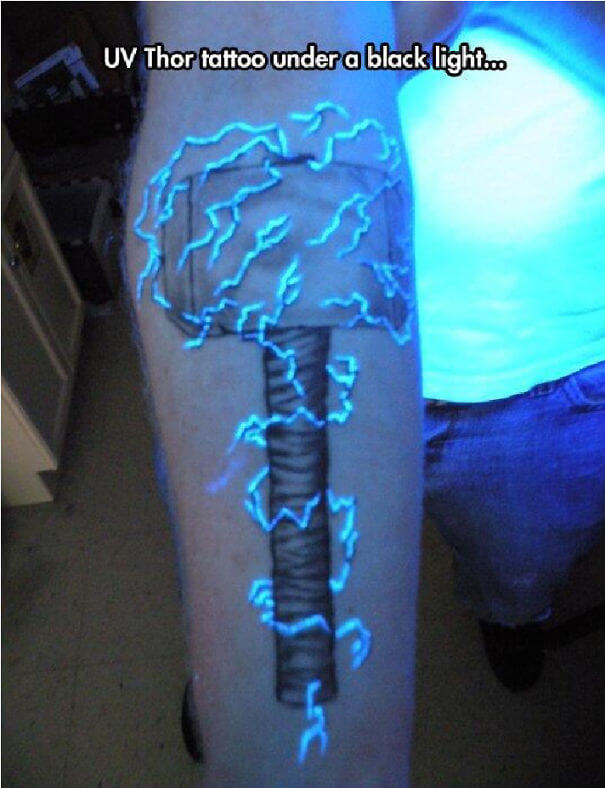 34. Avatar on foot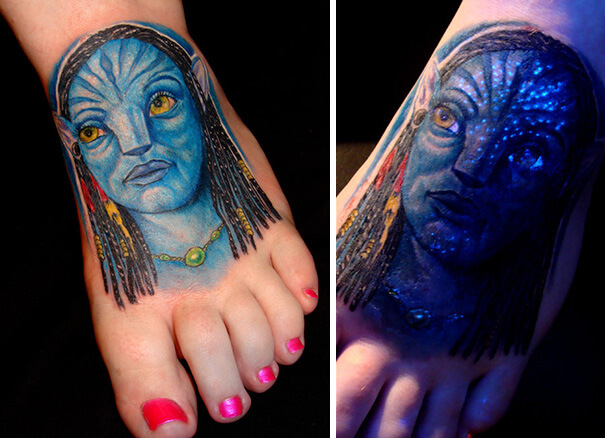 35. Glowing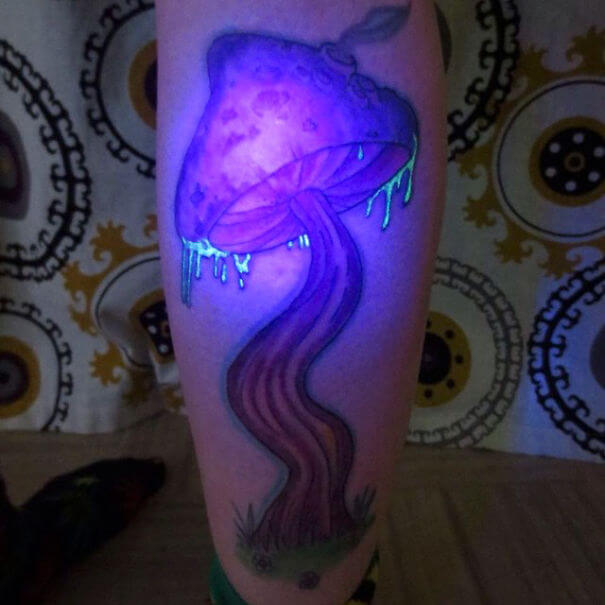 36. Light saber on your finger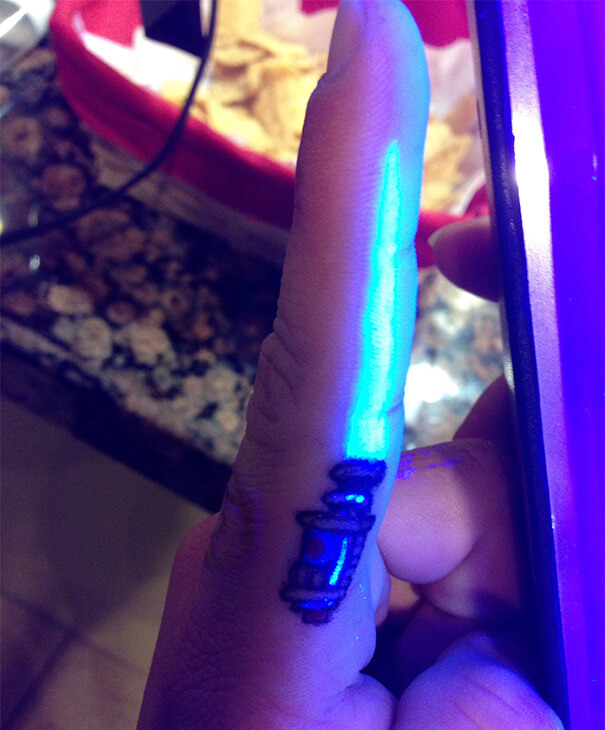 37. Incredible Hulk is glowing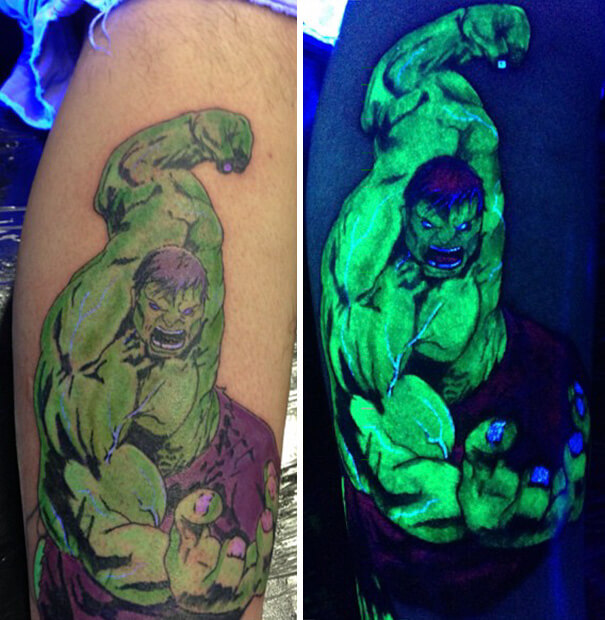 38. The flower of life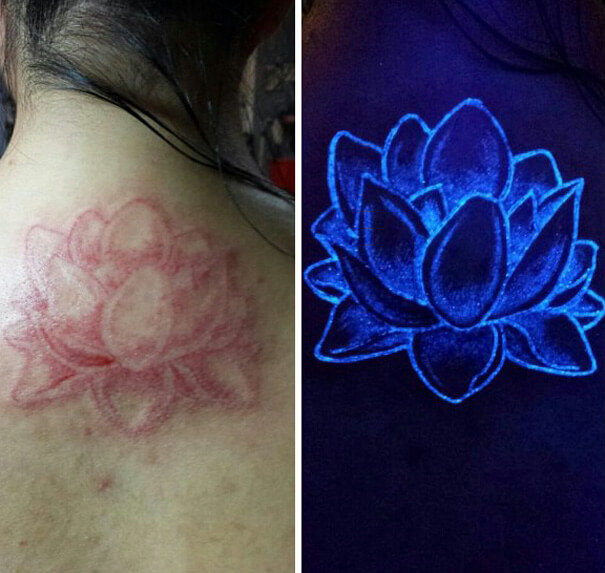 39. Dancing, glowing seahorse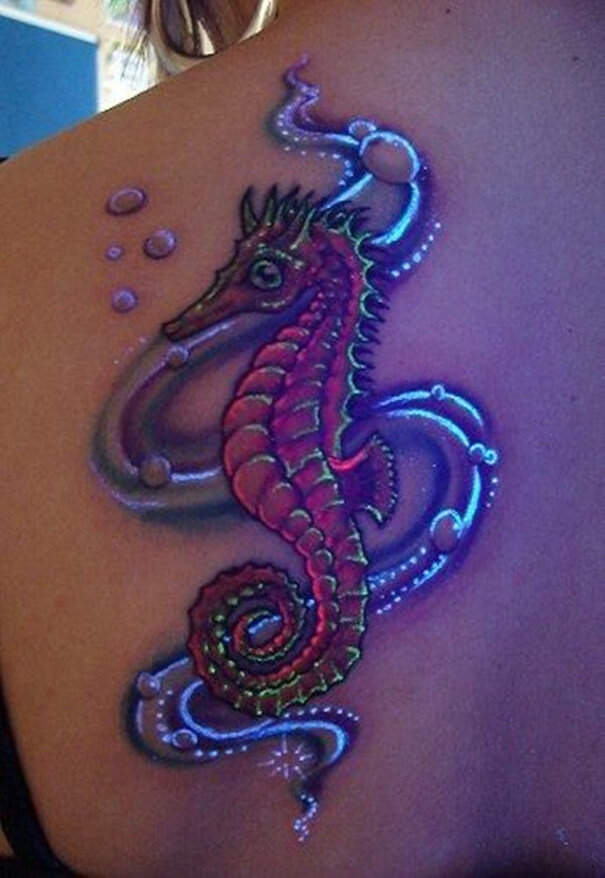 40. Glowing Coca-Cola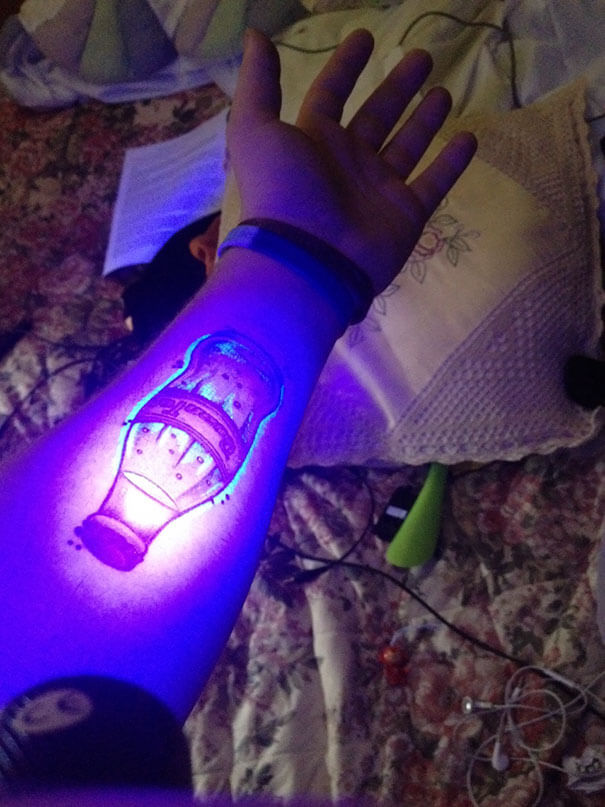 41. Beating heart lights up the way in the deepest dark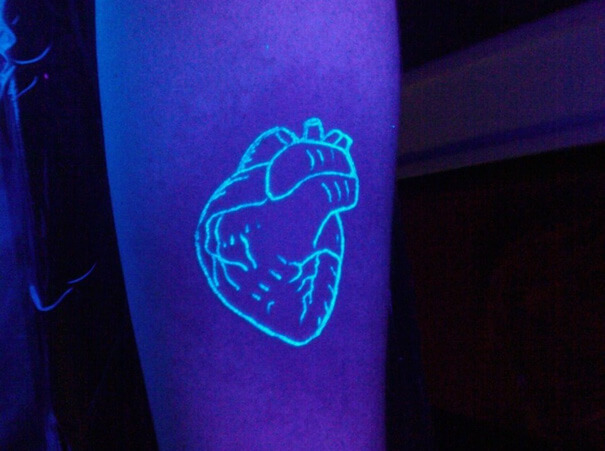 42. The star!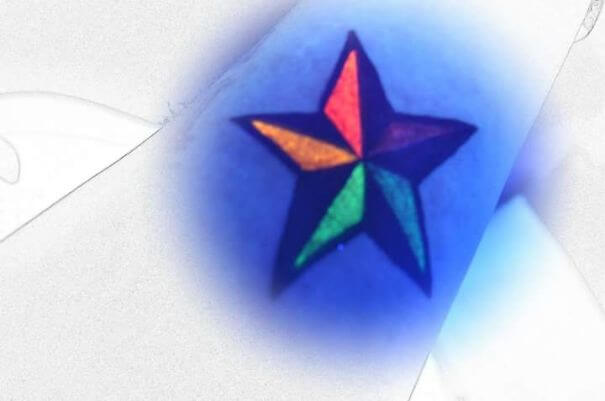 43. Glowing hair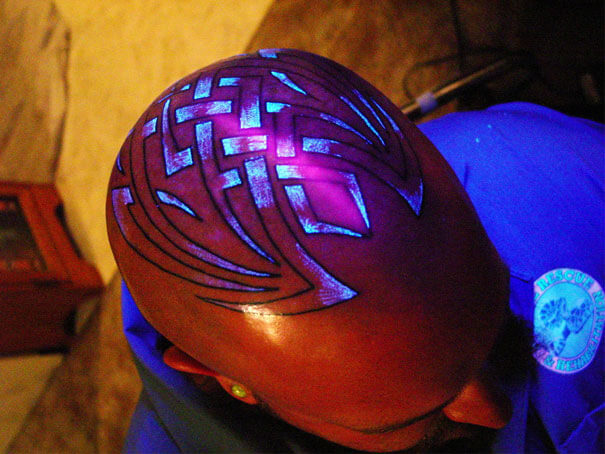 44. The eye will tell the secret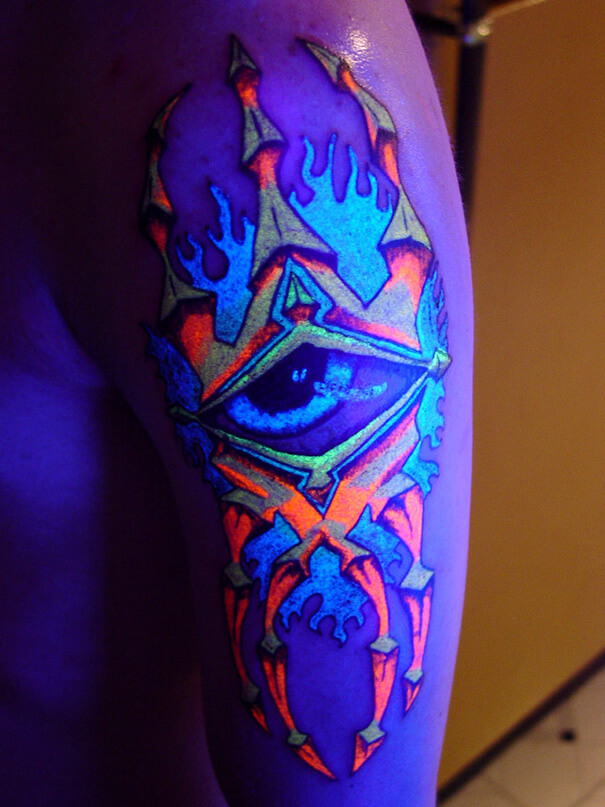 45. The gun on your hand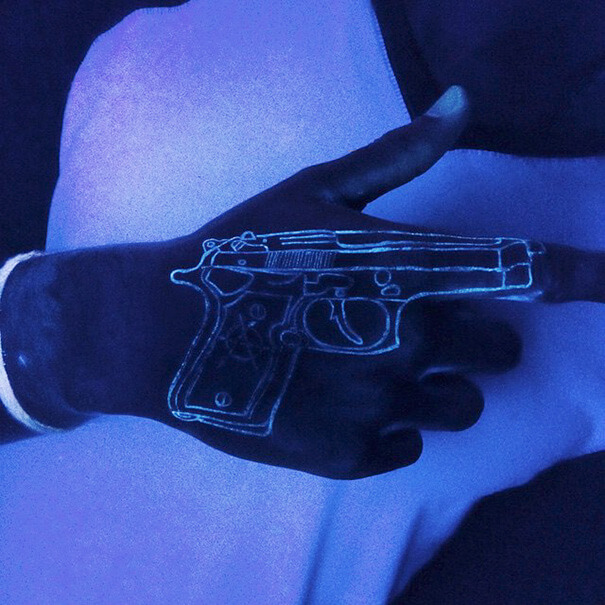 46. Patriot!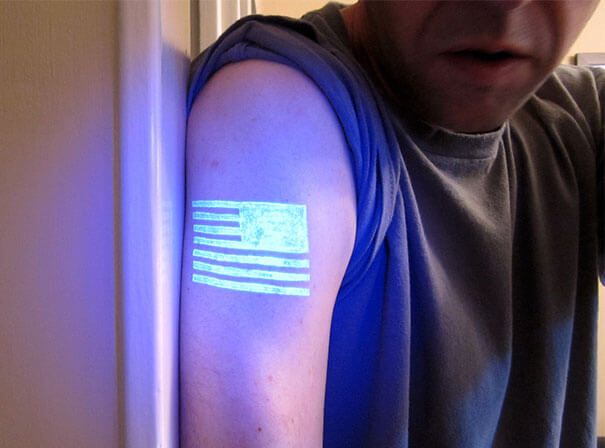 47. This is so cool!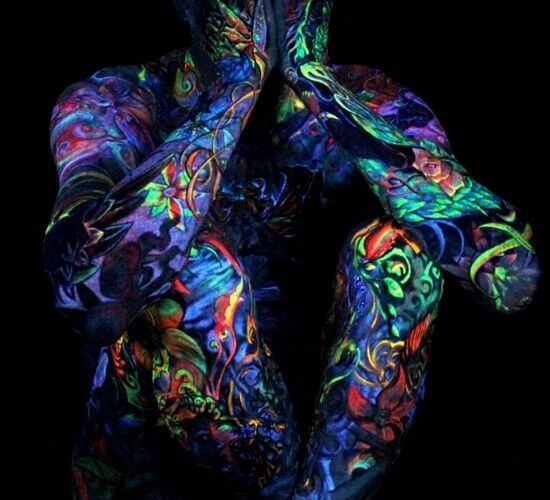 48. The Matrix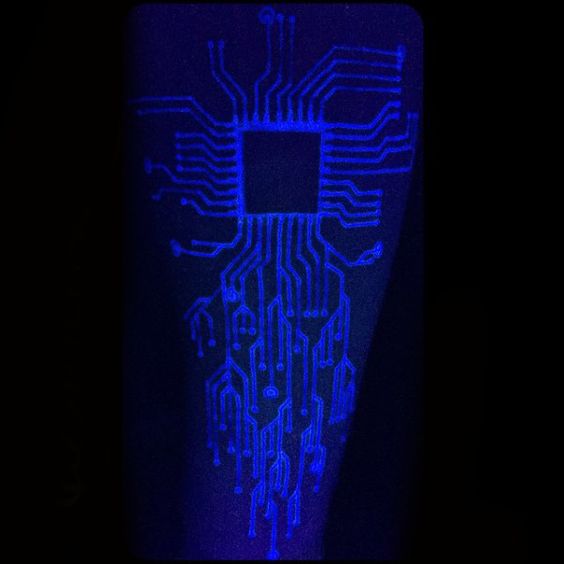 49. The bones are talking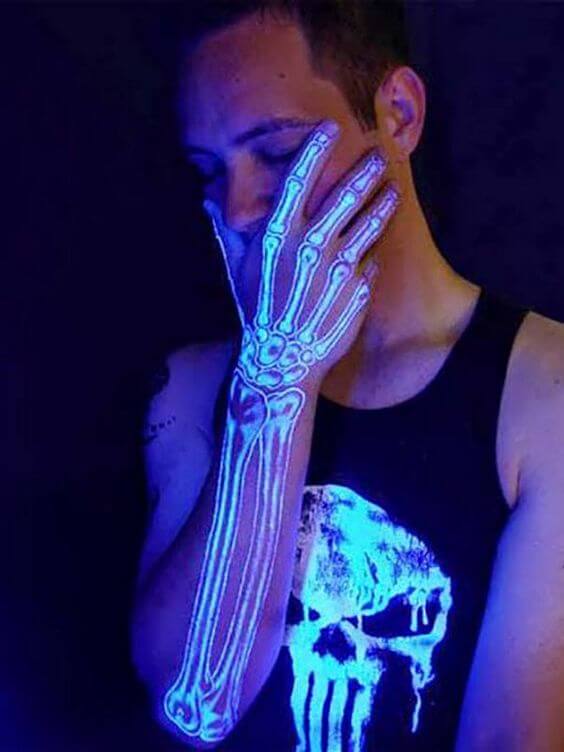 50. Faith in the cross