Stan Lee is a true comic-book legend. He was president and chairman of Marvel Comics and the man behind characters such as Spider-Man, Iron Man, Hulk, Thor and the X-Men. He's 95 years old, but still placing some pretty hilarious cameos in the movies based on his own Marvel creations and not only.
In honour of his newest one in Avengers: Infinity War, here are some of the best Stan Lee cameos of all, the man seems to be doing this forever right?
1. Stan Lee cameo in The Trial of the Incredible Hulk (1989)
Stan briefly appears as a jury member during Hulk's trial. This is the first time Stan appeared in a live-action Marvel-related film or television project.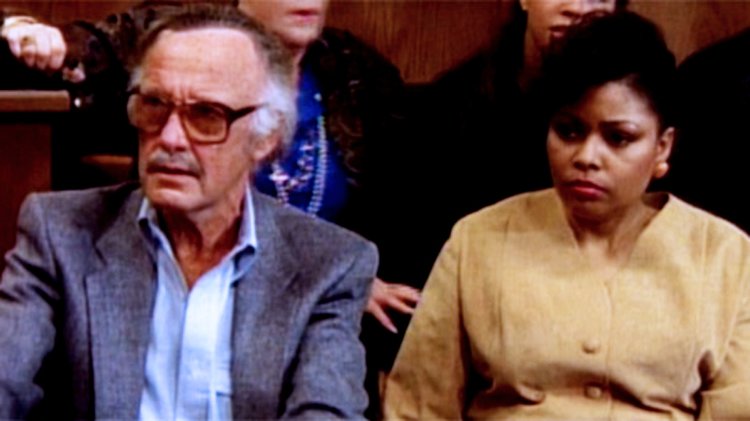 2.  Stan Lee cameo in X-Men (2000)
While Senator Kelly comes out from the ocean as a mutant, Stan plays a hot dog person standing on the beach.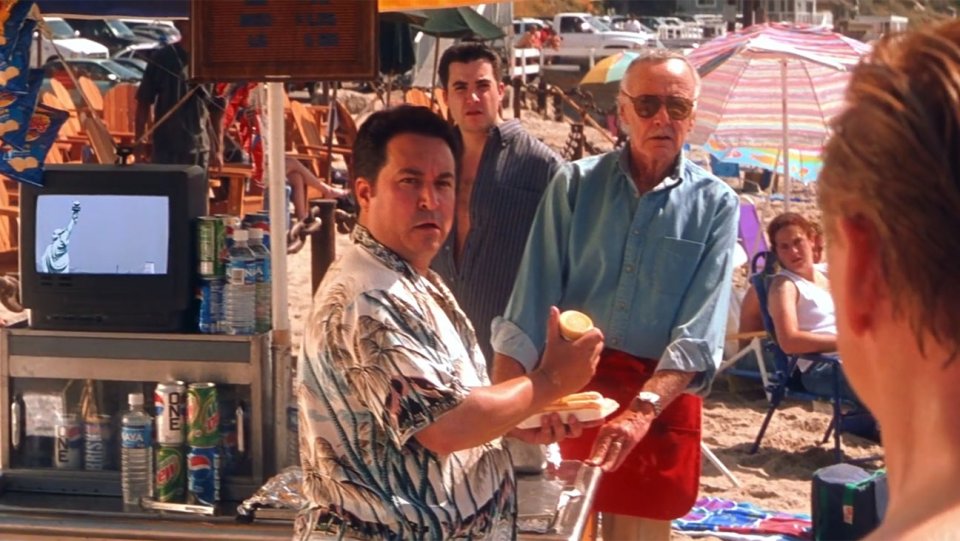 3. Stan Lee cameo in Spider-Man (2002)
While Spiderman and Green Goblin fight like crazy for the first time in the movie, Stan Lee is seen as part of the crowd not believing what he just saw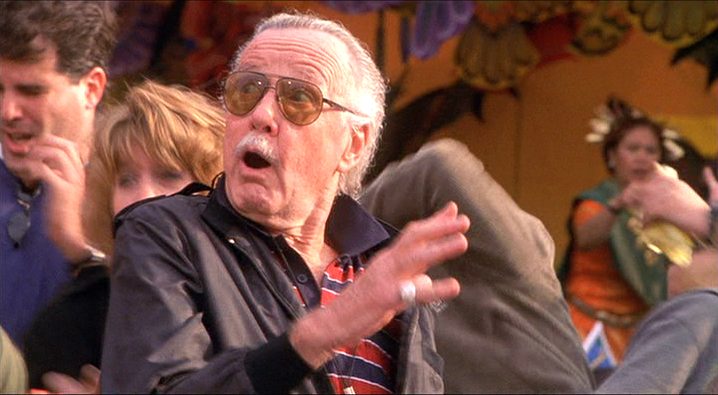 4. Daredevil (2003)
Matt Murdock saves Stan Lee from crossing the street and getting hit by a bus as he is not looking. This happens in a youth flashback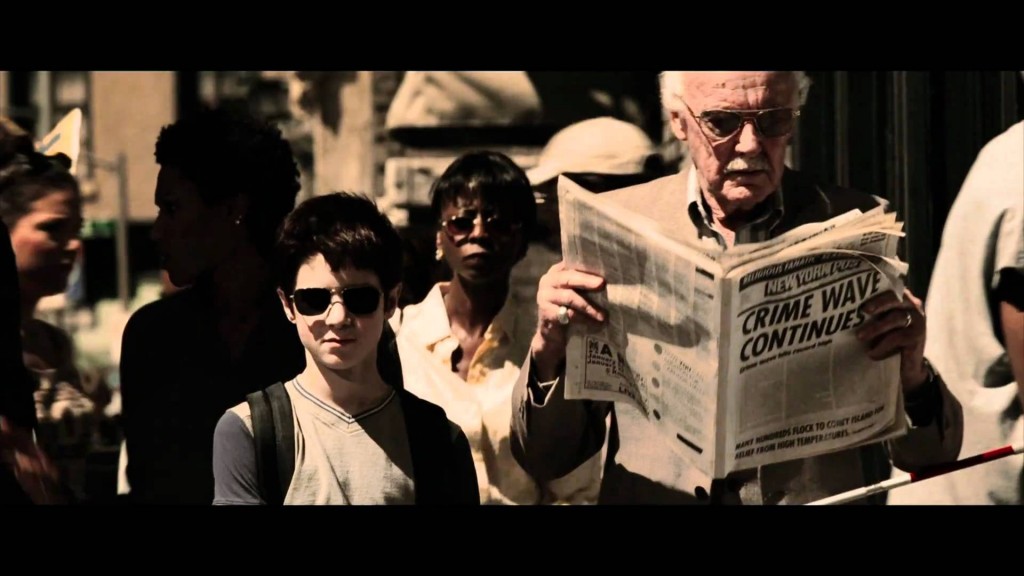 5. Hulk (2003)
This is the first time Stan Lee actually speaks in a cameo. He is a security guard and his colleague? Original TV Hulk Lou Ferrigno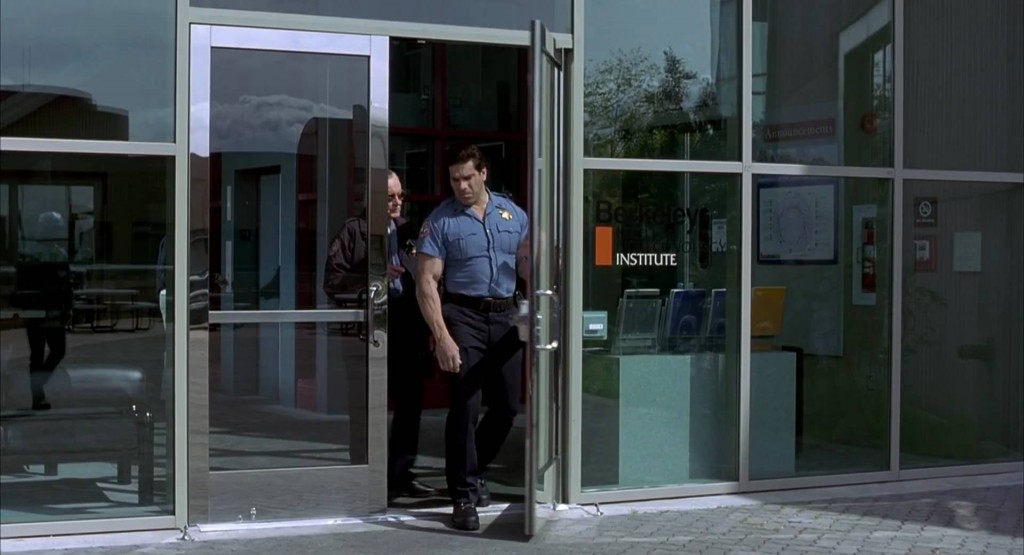 6. Spider-Man 2 (2004)
Stan Lee saves a woman from falling debris while Spider-Man and Doctor Octopus fight above. Stan gets to speak again.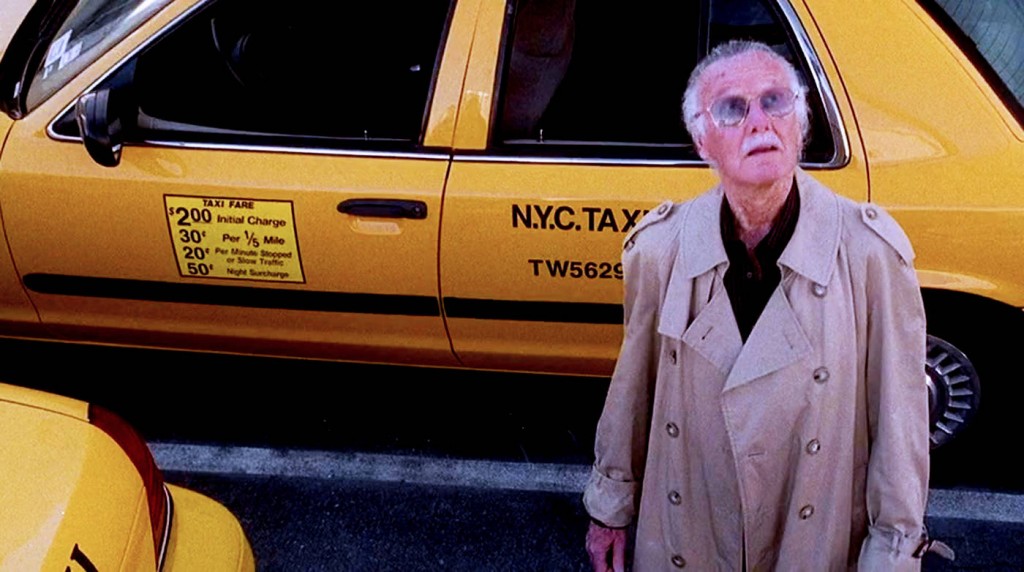 7. Fantastic Four (2005)
Stan plays a US post office man and delivers some letters to Reed Richards in the lobby of the Baxter Building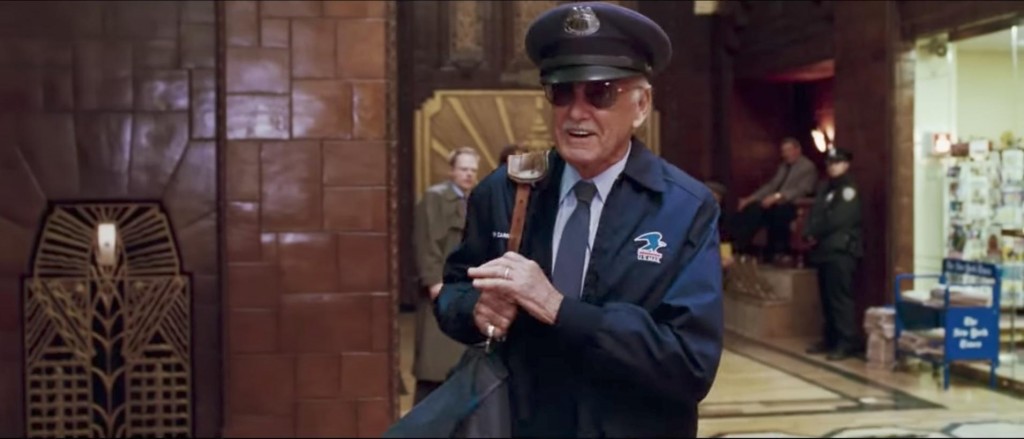 8. X-Men: The Last Stand (2006)
Professor X and Magneto visit Jean Grey and while she displays her powerful abilities, the neighbours a little bit affected, like Stan Lee's hose while he is trying to water the garden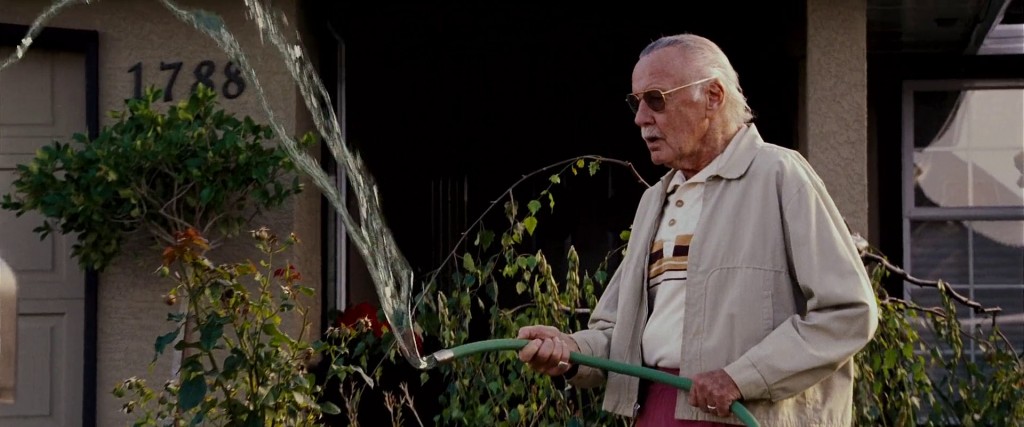 9. Spider-Man 3 (2007)
As Peter Parker walks through Times Square, he stops by a sign that reads " Spider-man To Receive Key To The City. " Stan stops next to him and says something cheeky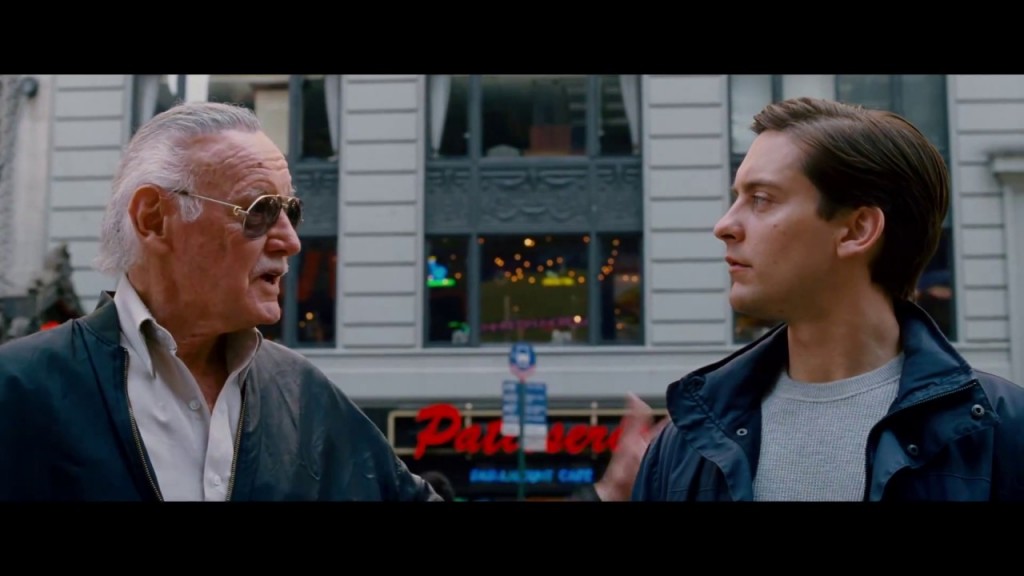 10. Fantastic Four: Rise of the Silver Surfer (2007)
Stan Lee is a rejected guest at Reed Richards and Sue Storm's wedding. If only they knew this is the man behind their story…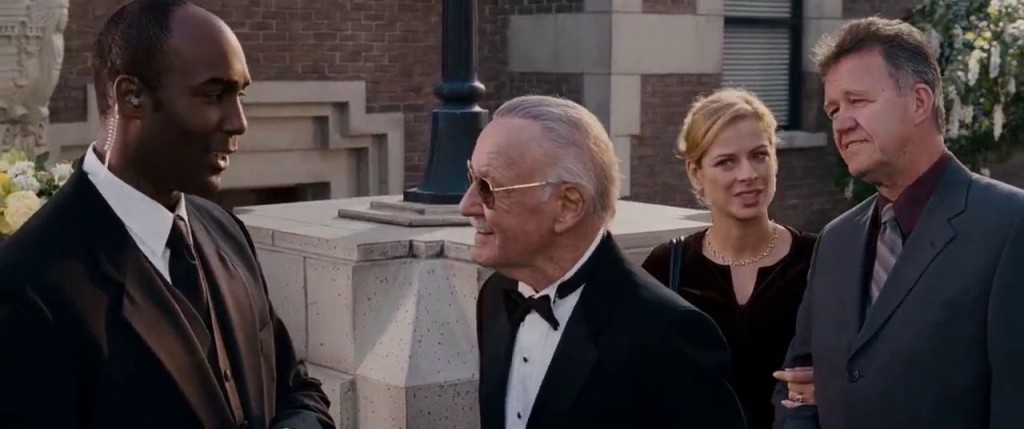 11. Iron Man (2008)
And now it's time for the Modern Age of Marvel. In the first Iron-Man, Stan Lee appears as Hugh Hefner walking up a red carpet and surrounded by beautiful women. As Tony Stark walks in the party, he pats Stan on the back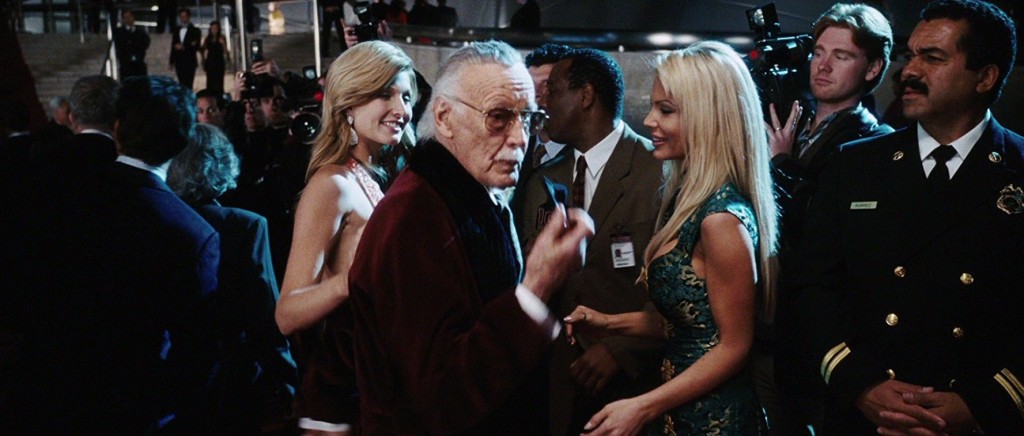 12. The Incredible Hulk (2008)
Stan drinks soda mixed with Bruce Banner's blood. After he is poisoned by it, the authorities track down Banner to a bottling plant in Brazil.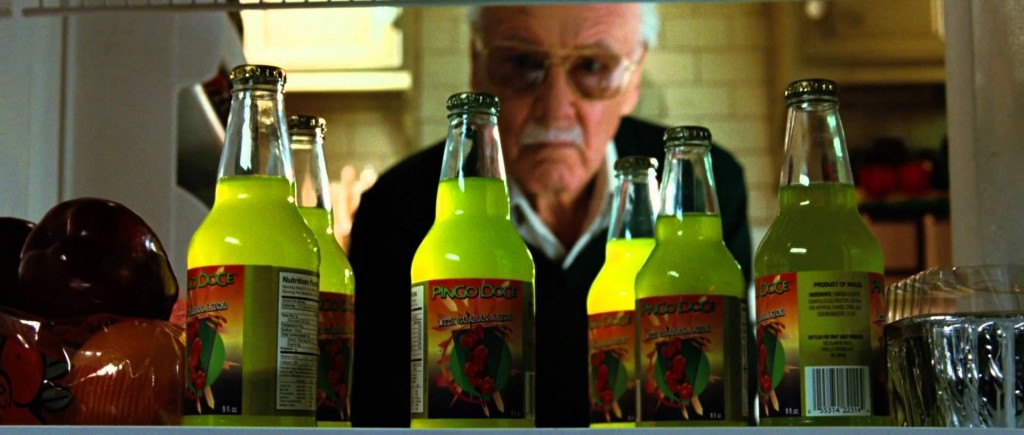 13.  Iron Man 2 (2010)
Stan Lee is some sort of Larry King at Stark Expo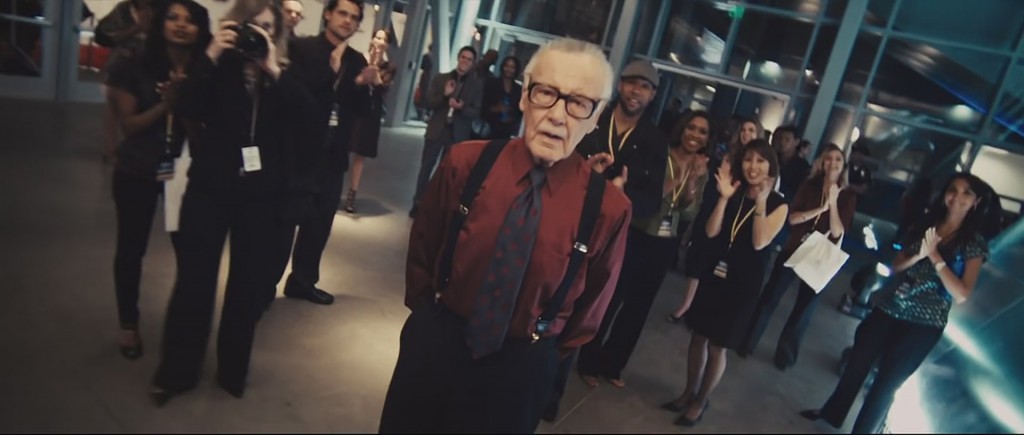 14. Thor (2011)
Stan is a pick-up driver trying to move Thor's legendary hammer from the ground.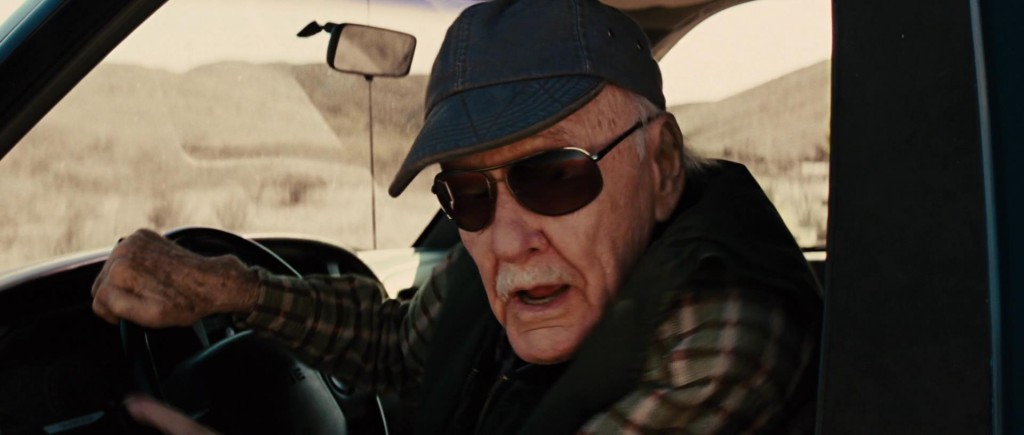 15. Captain America: The First Avenger (2011)
Stan Lee is a general waiting to honour Captain America and he mistakes someone else for Cap, saying "I thought he'd be taller". This is the first time Stan appeared in a film for a character he didn't actually create himself. Captain America was created by Joe Simon and Jack Kirby.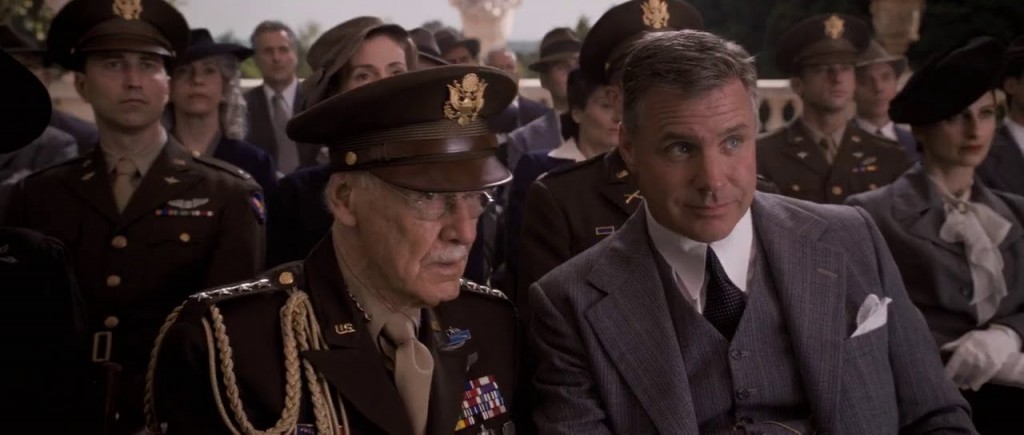 16. The Avengers (2012)
Stan appears in a news report after what happened in New York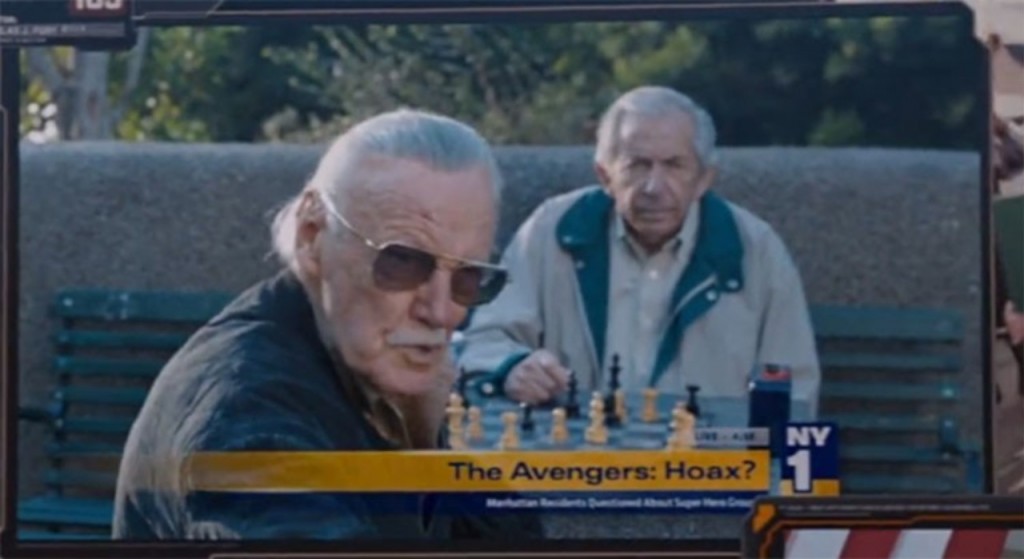 17. The Amazing Spider-Man (2012)
Stan Lee listens to music while in the background Spider-Man and the Lizard are fighting hard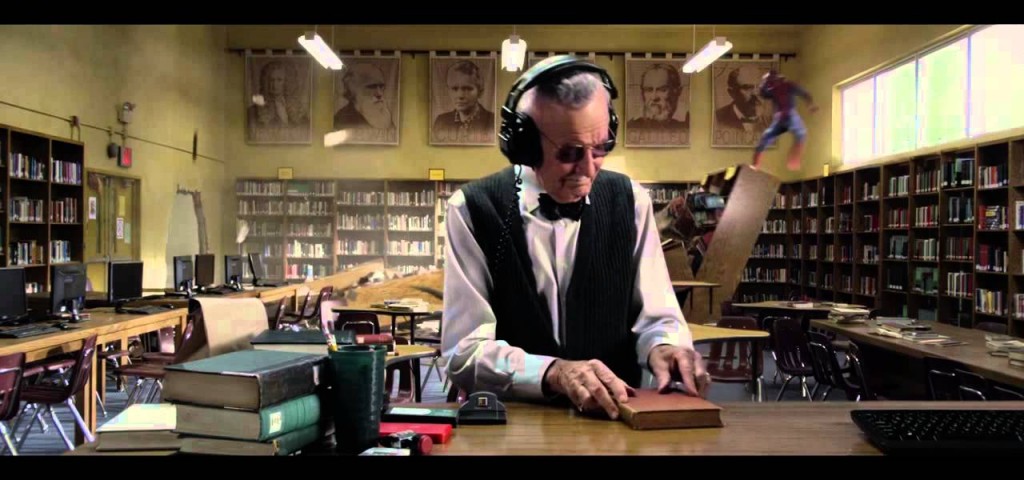 18. Iron Man 3 (2013)
Stan is an enthusiastic beauty pageant judge.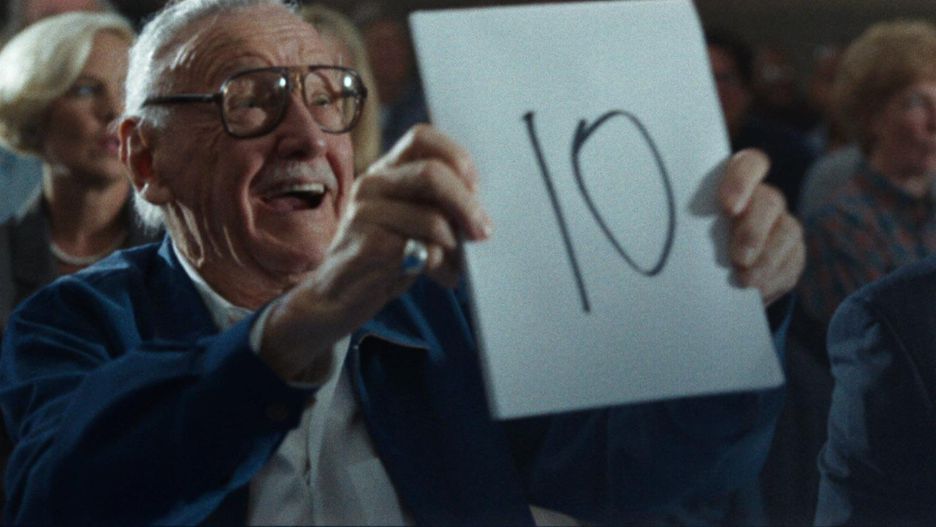 19. Thor: The Dark World (2013)
Stan is just a patient in a mental ward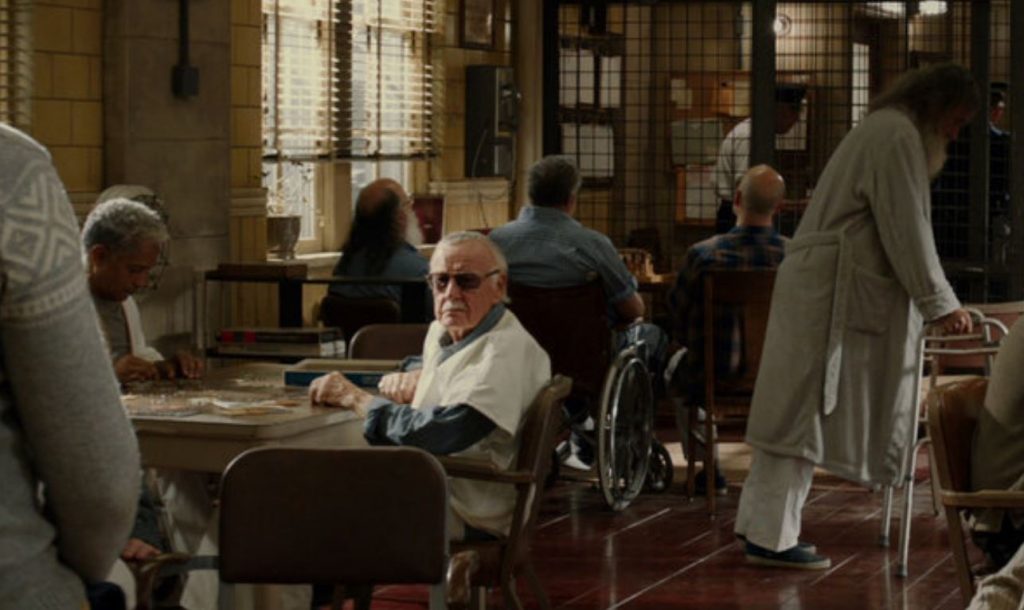 20. Captain America: The Winter Soldier (2014)
Captain America steals his suit from an exhibition at the Smithsonian right under Stan's nose.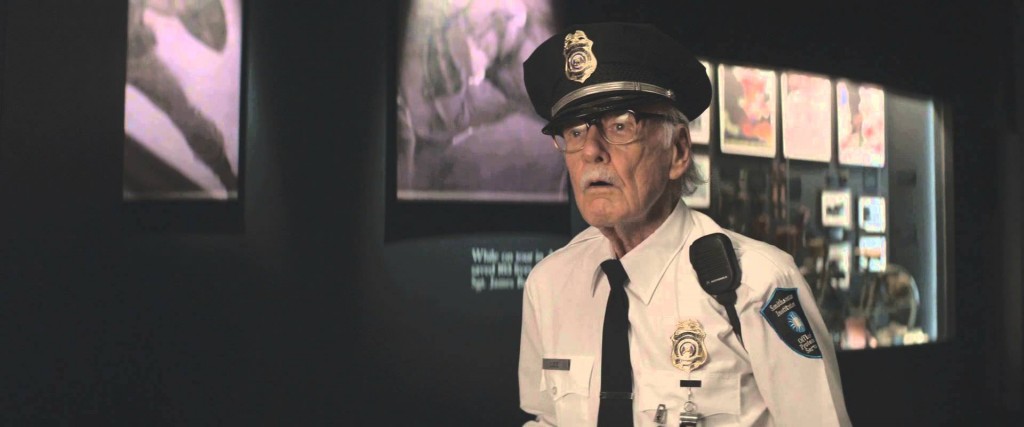 21. The Amazing Spider-Man 2 (2014)
Stan is just a man in the crowd at Peter Parker's graduation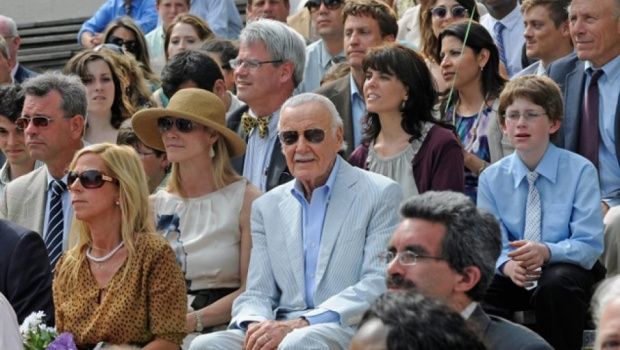 22. Guardians of the Galaxy (2014)
Rocket views Stan through his scanning device as Stan is having a conversation with a younger woman.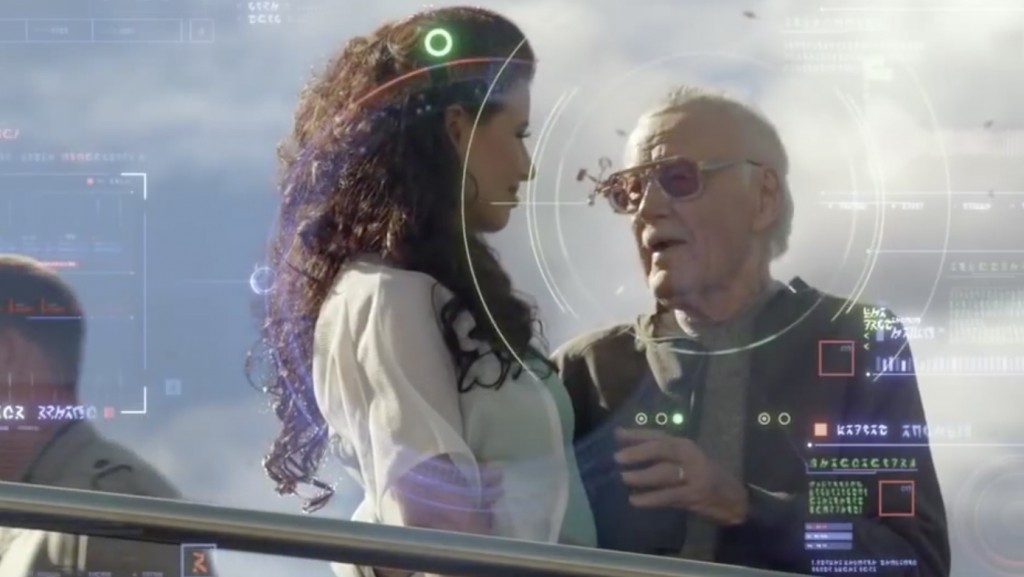 23. Avengers: Age of Ultron (2015)
Stan has a little drinking game with the Avengers at their victory party. Thor says that Asgardian liquor is not made for mortal men, but Stan insists he wants some since he has fought at the Omaha Beach. Then we see him being escorted from the party, muttering "Excelsior!"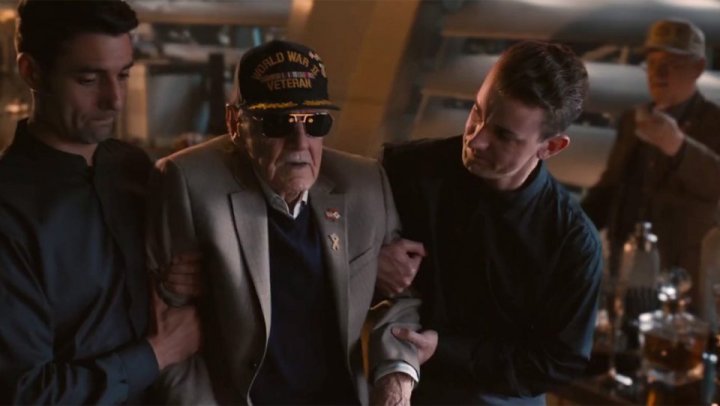 24. Ant-Man (2015)
Stan is part of a brief flashback as a bartender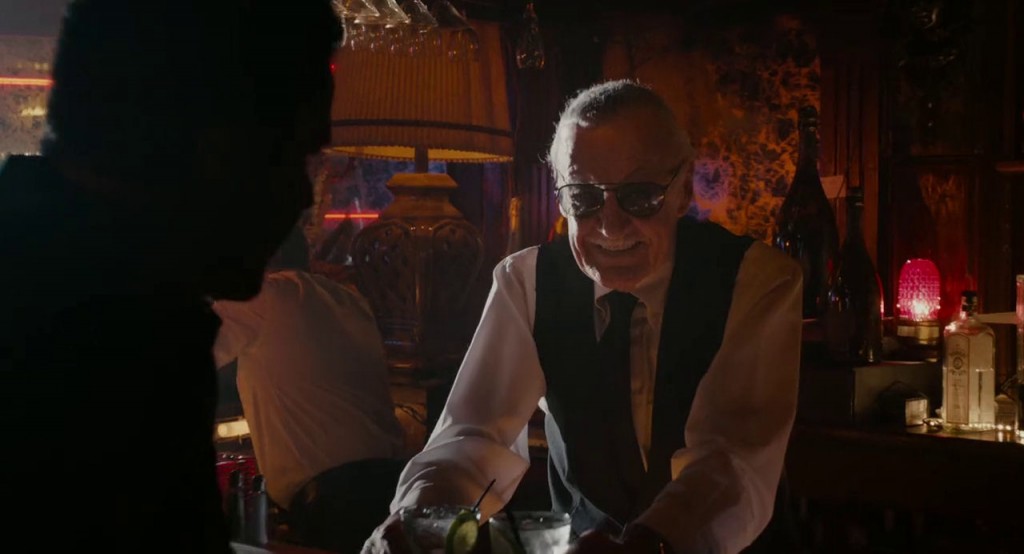 25. Deadpool (2016)
This is one of the funniest as Stan appears as an MC in a nightclub.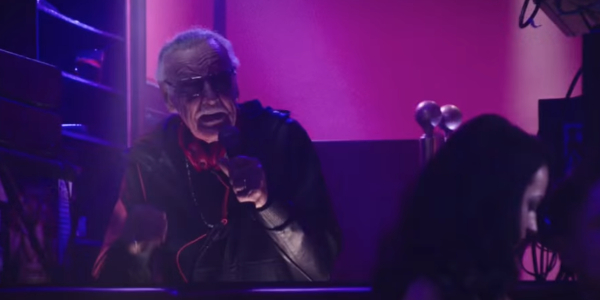 26. Captain America: Civil War (2016)
Stan Lee comes to Tony Stark's door to delivered a package on behalf of FedEx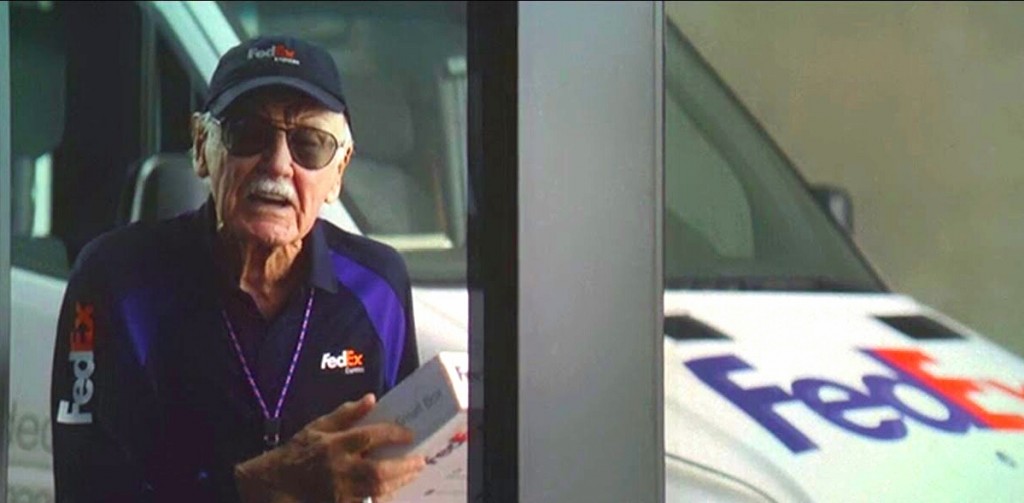 27. X-Men: Apocalypse (2016)
Stan is one of the many people affected by the Apocalypse bringing destruction to Earth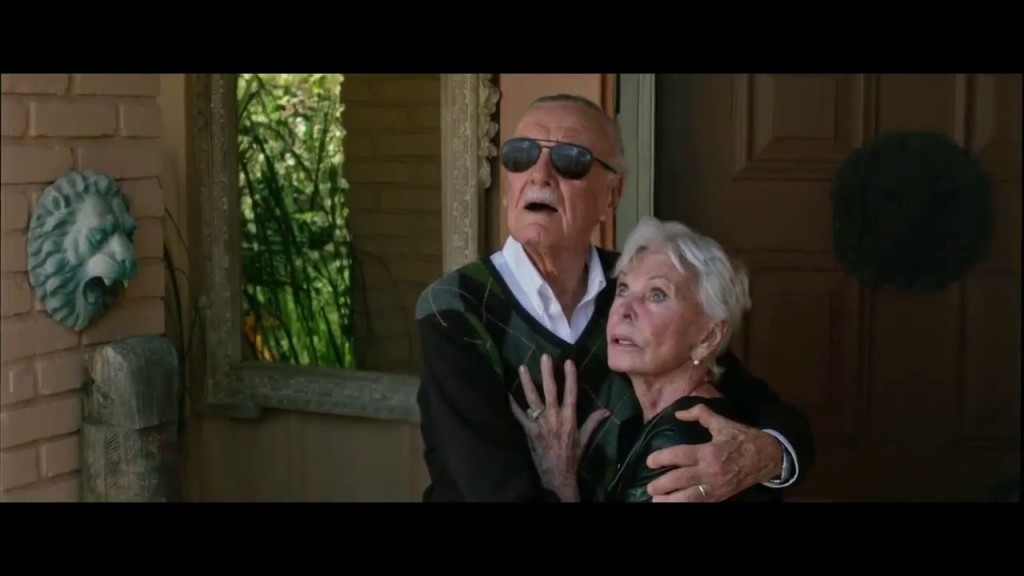 28. Doctor Strange (2016)
Doctor Strange and Baron Mordo battle with Kaecilius while Stan happily rides a London city bus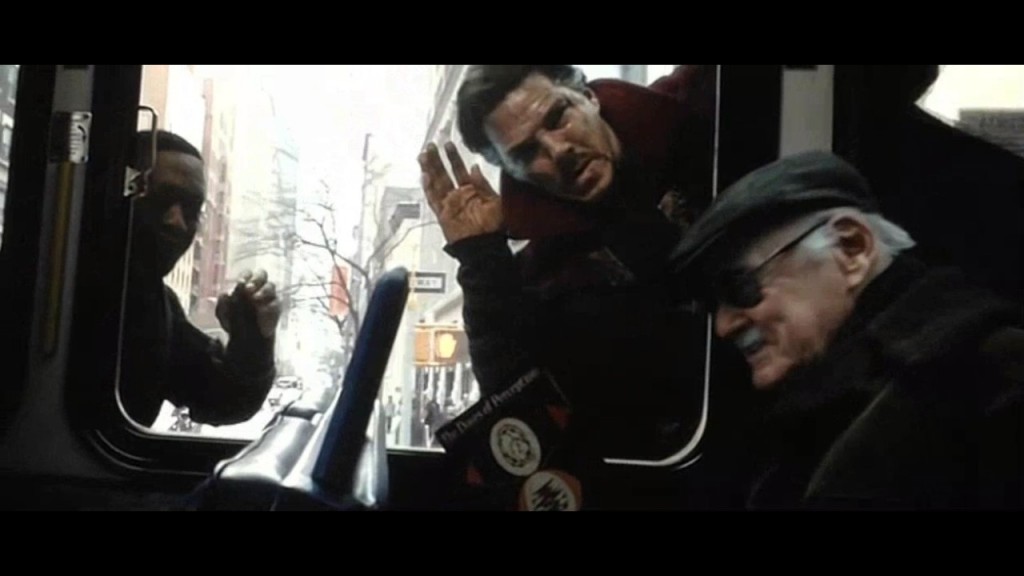 29. Guardians of the Galaxy Vol. 2 (2017)
Technically, Stan Lee has two cameos in GOTG2; one during Rocket and Yondu's cosmic leap through space, and one in an post-credits scene. Both see him on an asteroid talking to some Watchers – characters he himself created as a Marvel comic book writer – about the things he's seen. Sort of like in Avengers where he is talking on TV about what happened.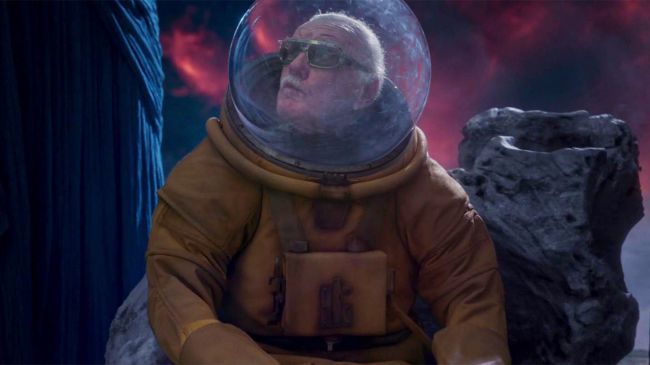 30. Spider-Man: Homecoming (2017)
Spider-Man is just so happy that he is Spider-Man and is trying to save his neighbour from crime that he accidentally attacks an innocent bystander who he thinks is stealing a car, but who is actually just trying to leave without disturbing his neigbours and we soon understand why. The car alarm goes off and Stan Lee quickly appears from a window yelling at Spider-Man to keep it down.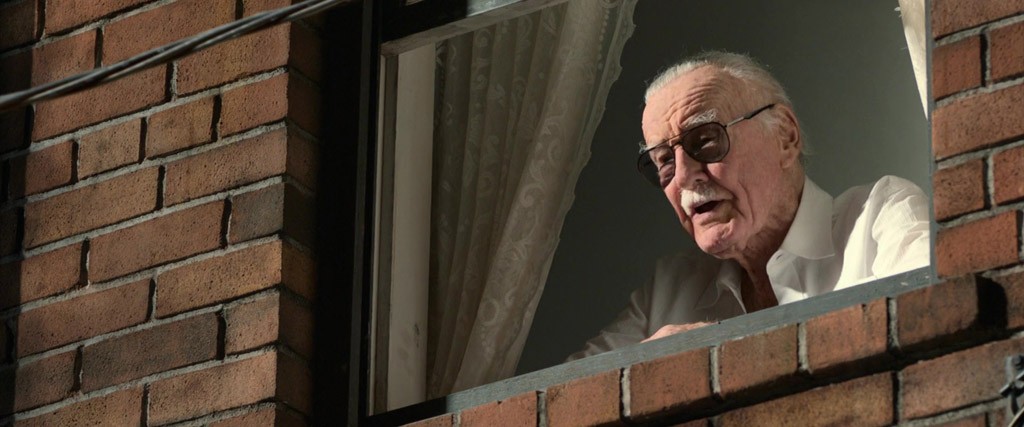 31. Thor: Ragnarok (2017)
He is the man who gave Thor a haircut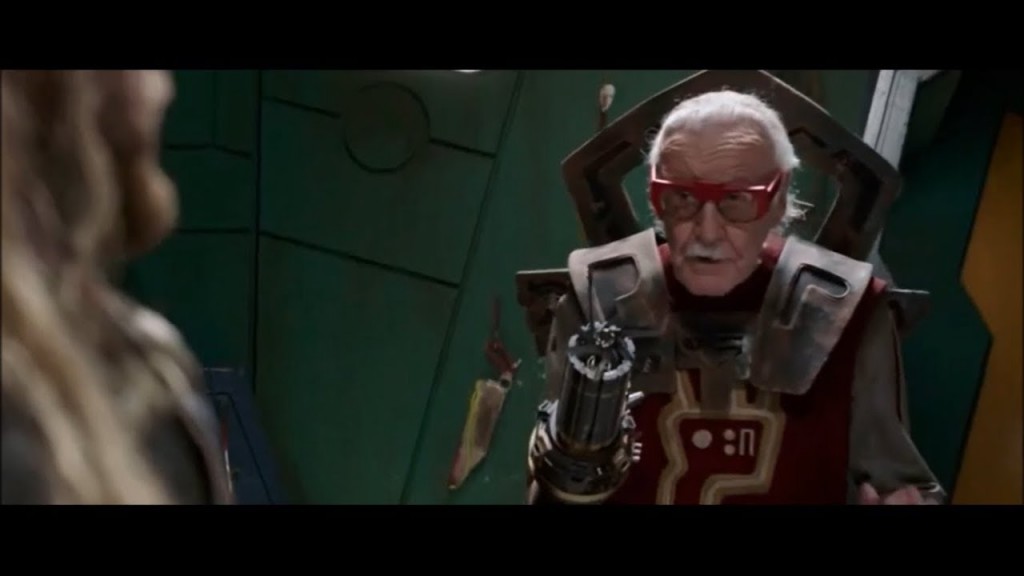 32. Black Panther (2018)
T'Challa, Nakia and Okoye got undercover in a casino to try to capture Ulysses Klau. Stan Lee is a high-rolling gambler who promises to take care of T'Challa's winnings, if you get what we're saying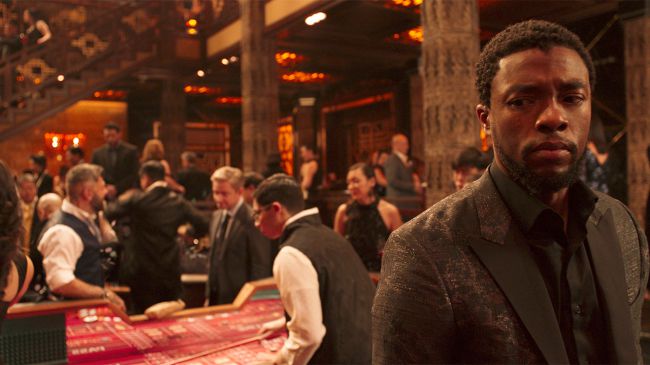 33. Avengers: Infinity War (2018)
We haven't got the footage yet, but believe us, we've seen the movie and Stan Lee is right there where it should.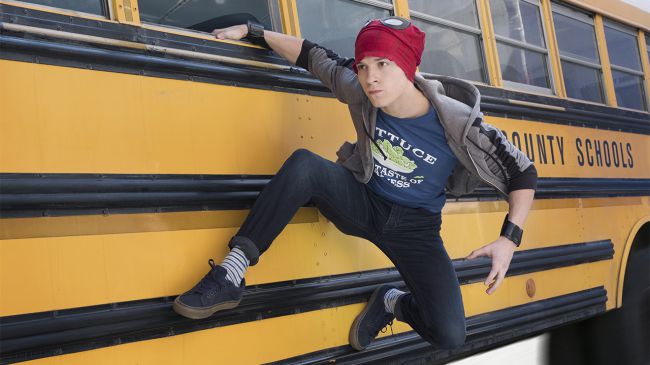 via: businessinsider | gamesradar