A rumour (or a stereotype?) that education of an average American is not at the highest level, to put it mildly, has taken a form of Infographics. London-based designer Yanko Tsvetkov, through his site alphadesigner.com, used this form to represent how Americans see the world. The infographics maps are hilarious and thought-provoking prejudice at the same time. It even goes so far to show how other countries see the world and not just Americans
Yanko Tsvetkov uses social, cultural and political stereotypes to label some parts of the world. Parts of the world is correctly used syntagma since there are no precise borders like on ordinary maps; it's more like a vaguely defined area that got its label based on very few incomplete information.
Perception of the world of an average American is most often represented in Tsvetkov's infographics, but other nations got their portion as well. For example – The U.S.A's map labels Russia as a communist stronghold, while Britain's map labels Ireland as an island full of rascals. You see where Yanko is heading, right?
You might take a look at the gallery below of the collection of designer Yanko Tsvetkov infographics (he has received international acclaim for his maps, which have garnered millions of views) no matter in which part of the world you are living. They will make you think, that's for sure. Laughs are also guaranteed, but you must promise that you will not get mad if one of these silly jokes is on you.
More info: alphadesigner.com
1. How Americans see the world map by Yanko Tsvetkov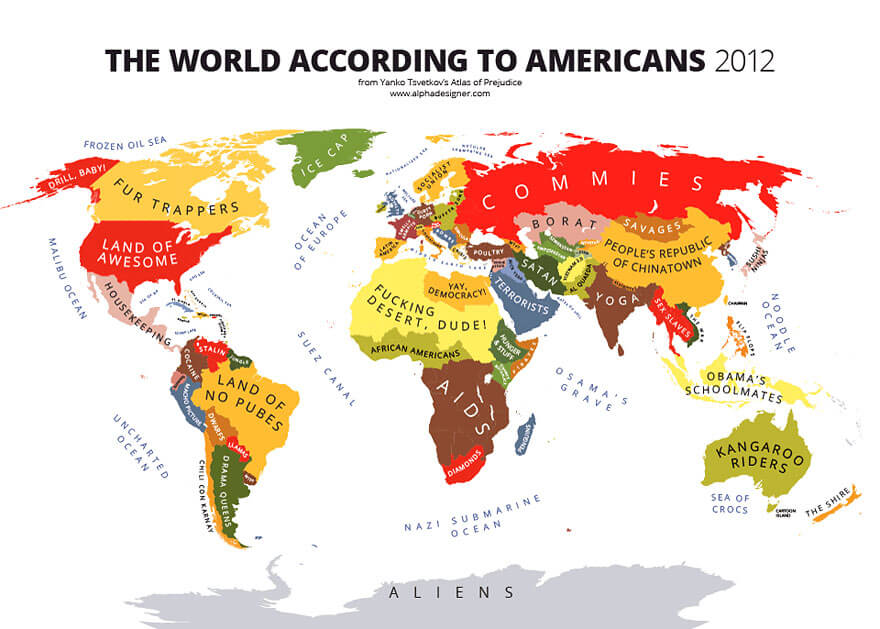 2. Europe according to the USA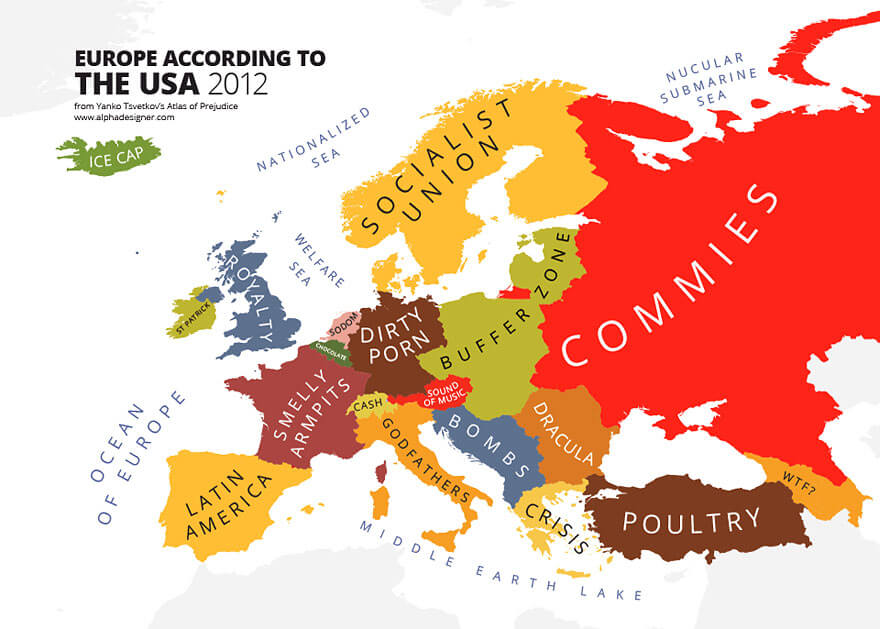 3. No surprise the Russia is a very communist place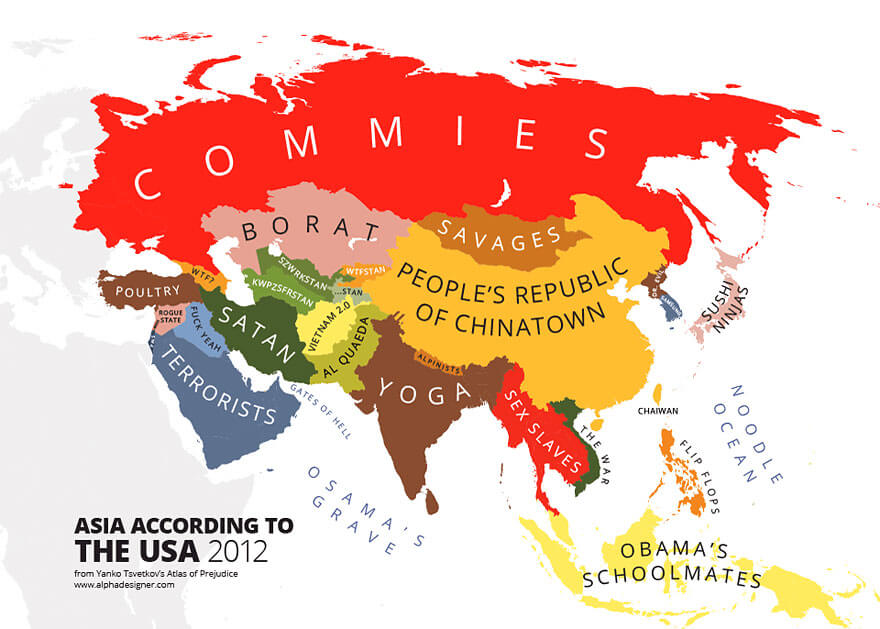 4. The USA in this map was labeled as the Land Of Awesome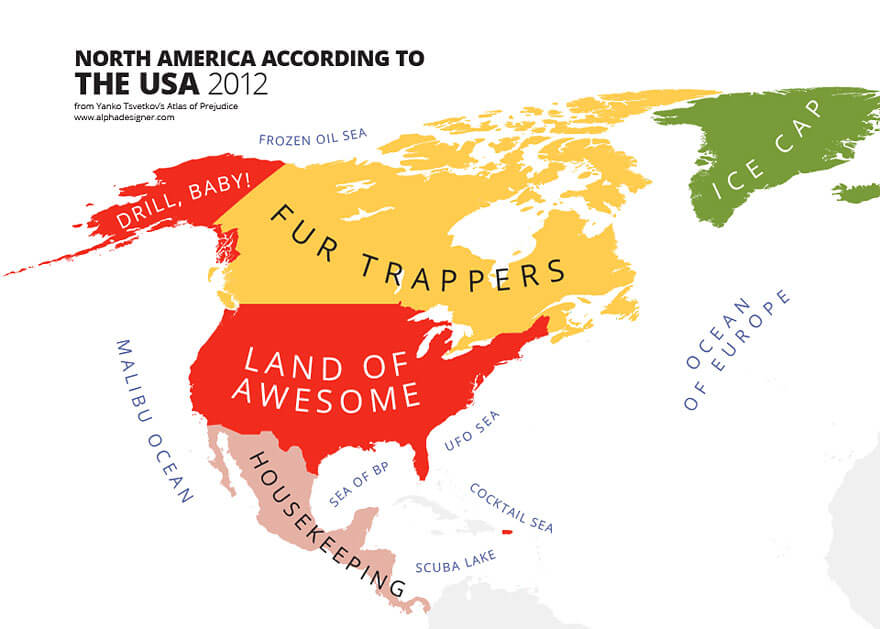 5. South America according to the USA
6. What about Africa? Fuc*ing Desert man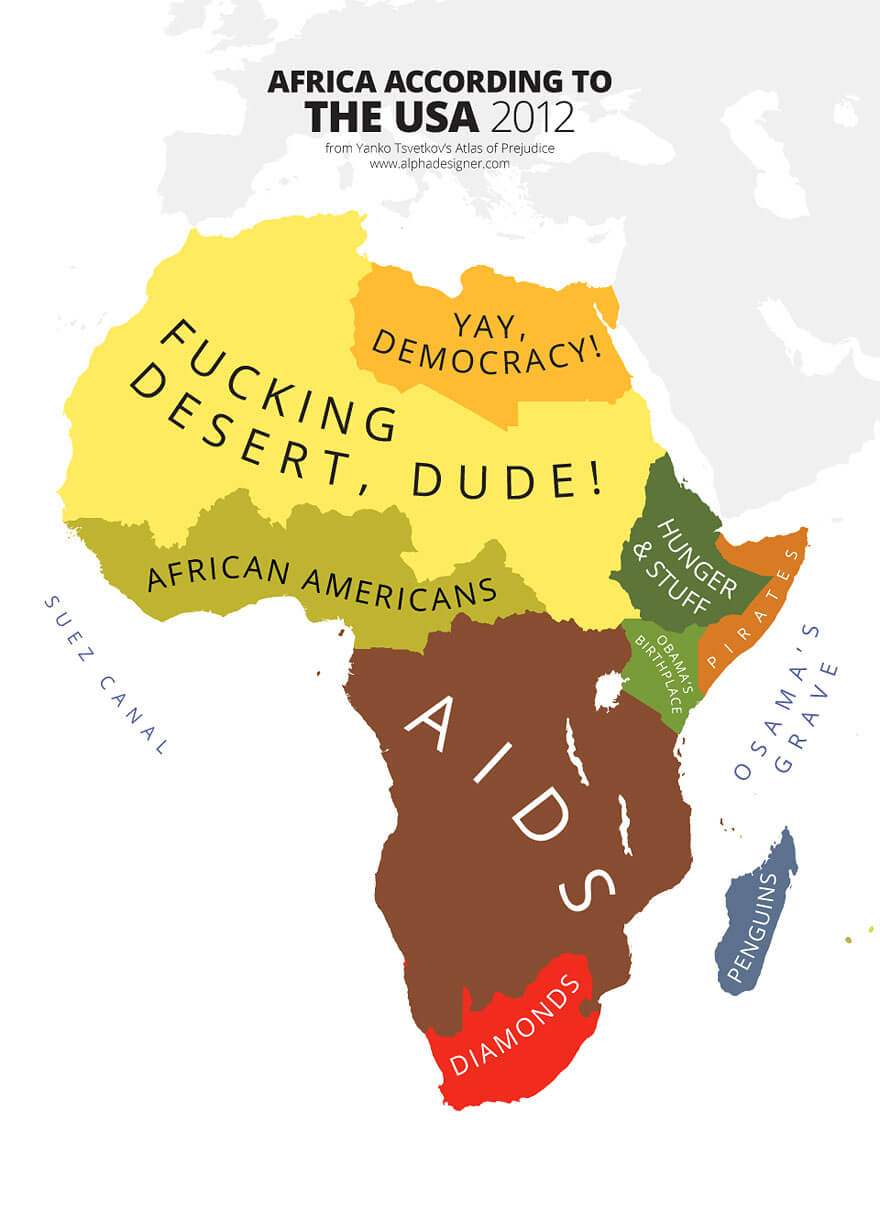 7. The Caribbean according to the USA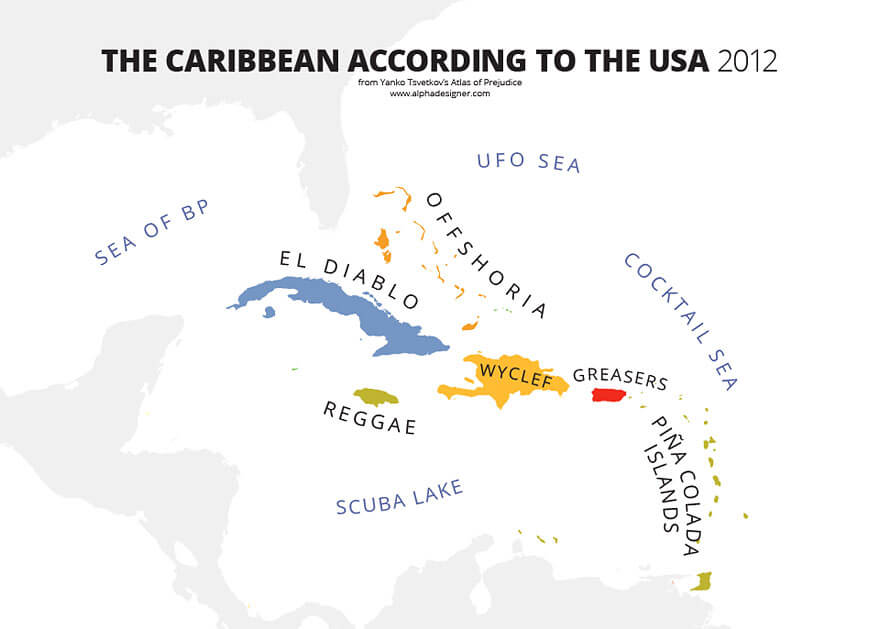 8. Oceania take part too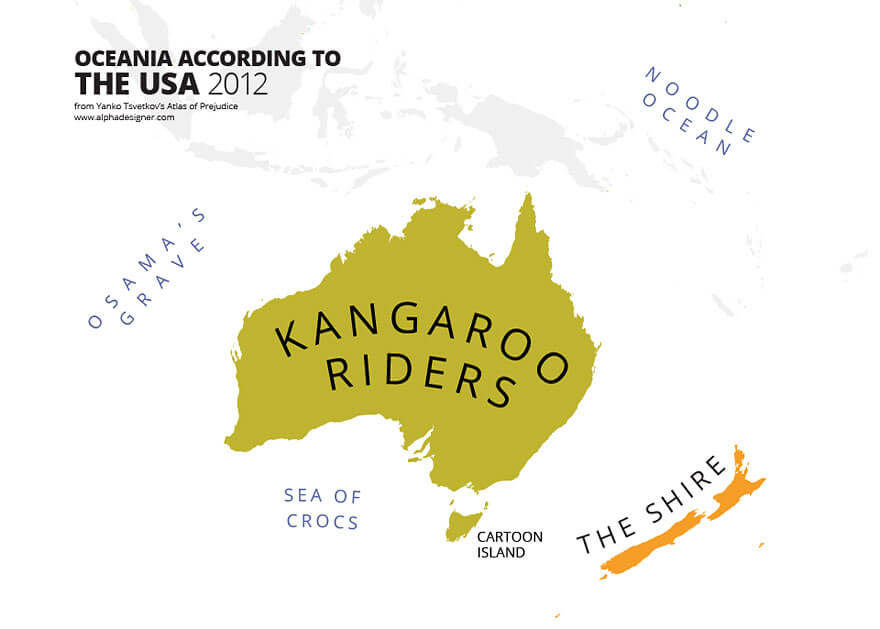 9. How Americans see the world – but this time each state of America is drilled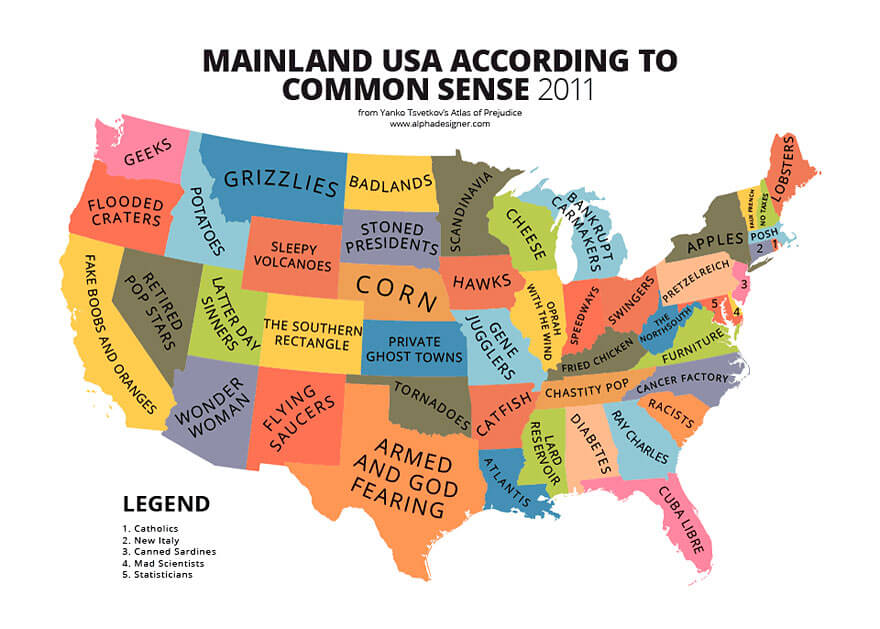 10. It seems most of the European people are just drunks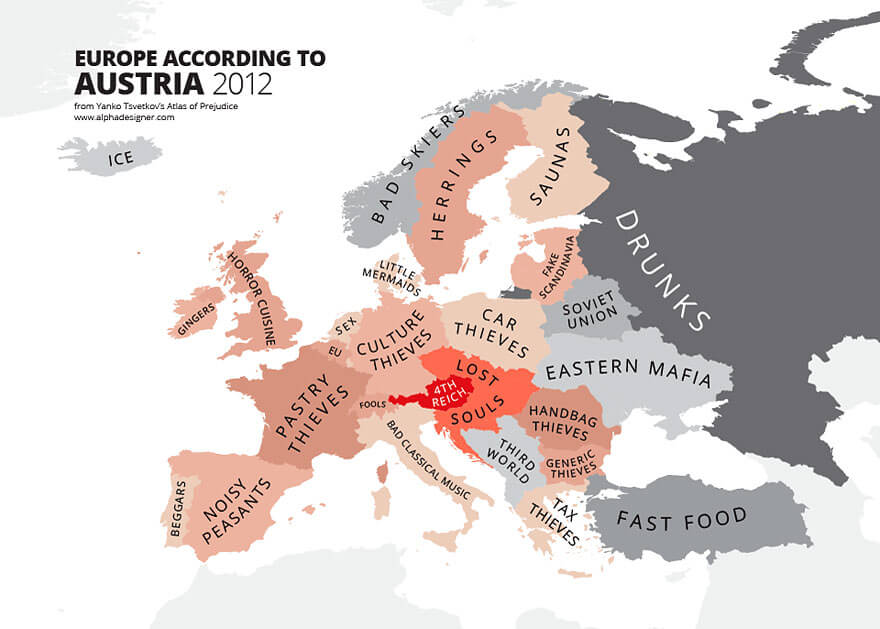 11. Great Britain wanted to get in on the action and tried their best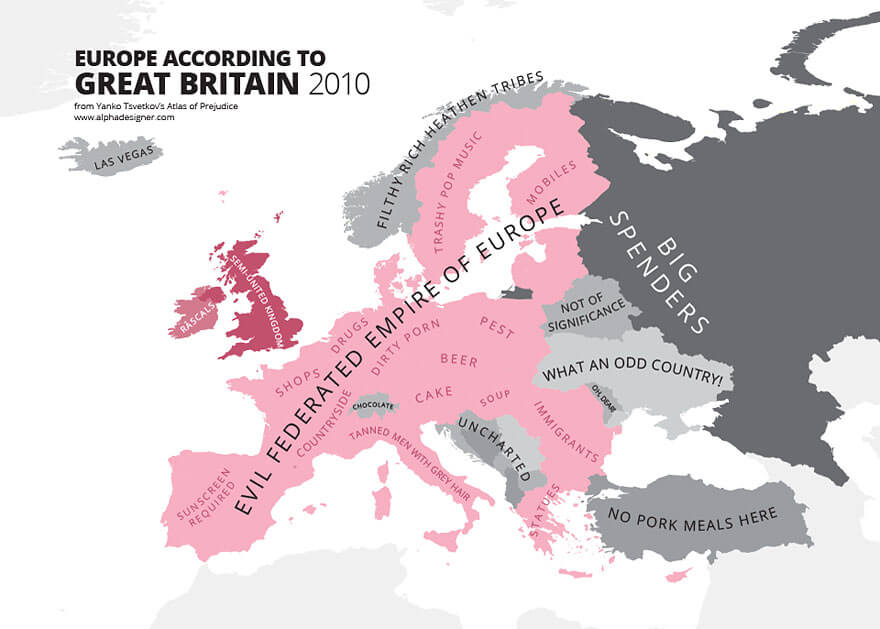 12. Bulgarians only know that ABBA is from Sweden, because that's the only important thing to know about this country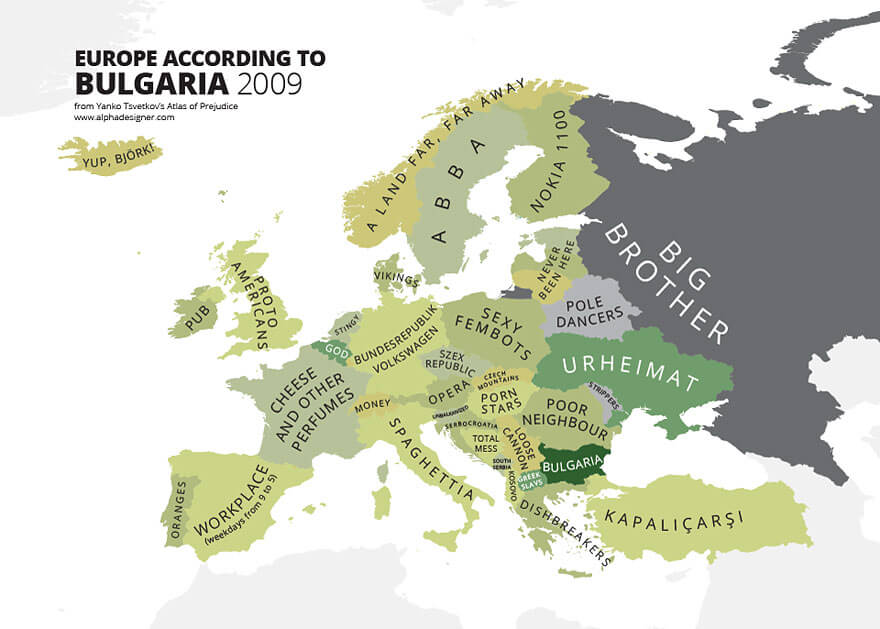 13. Europe according to France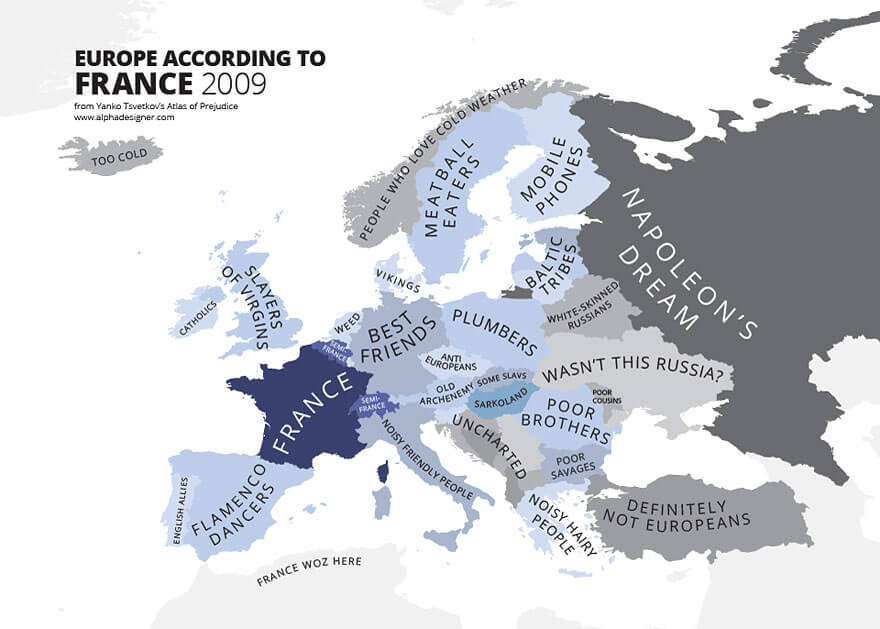 14. Europe according to Germany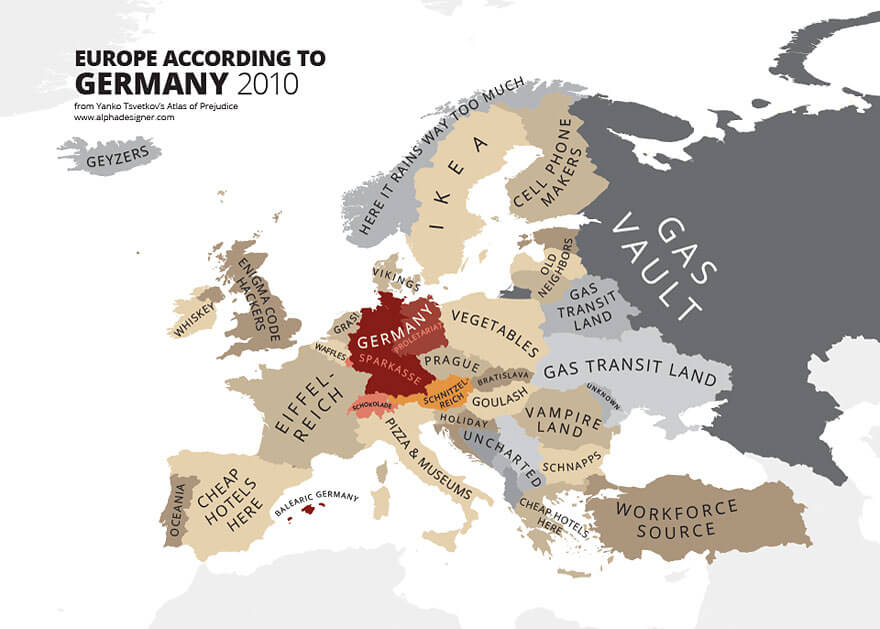 15. Europe according to Greece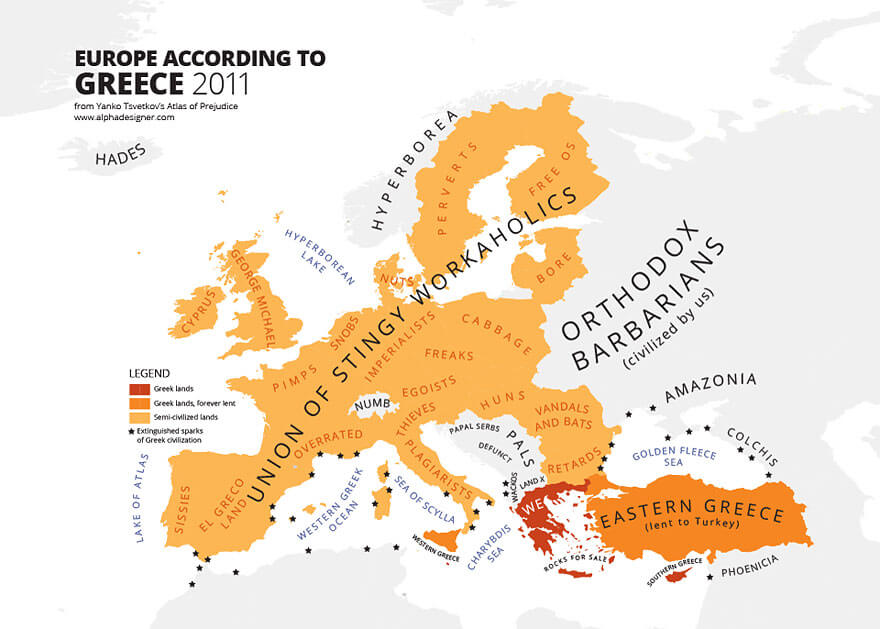 16. Europe according to Italy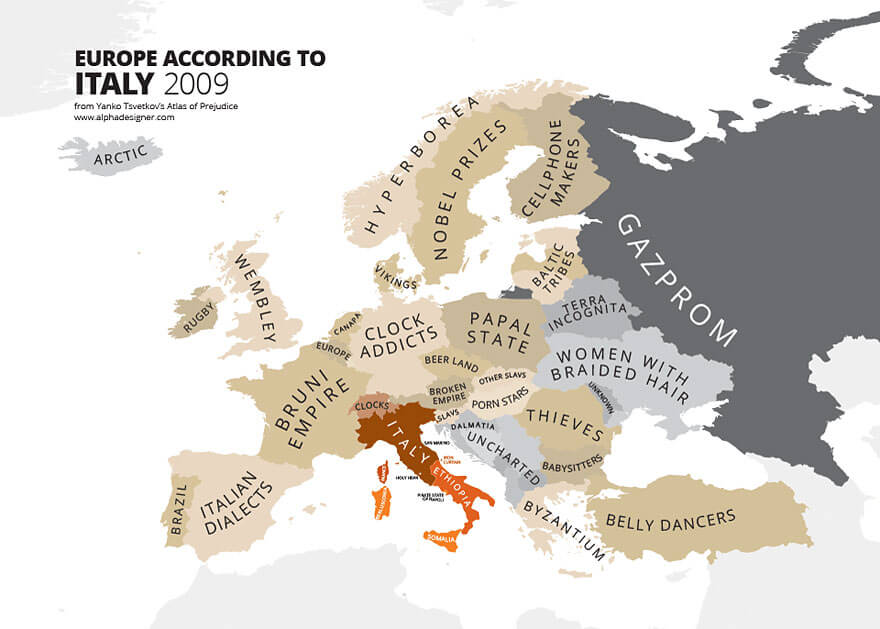 17. Europe according to Poland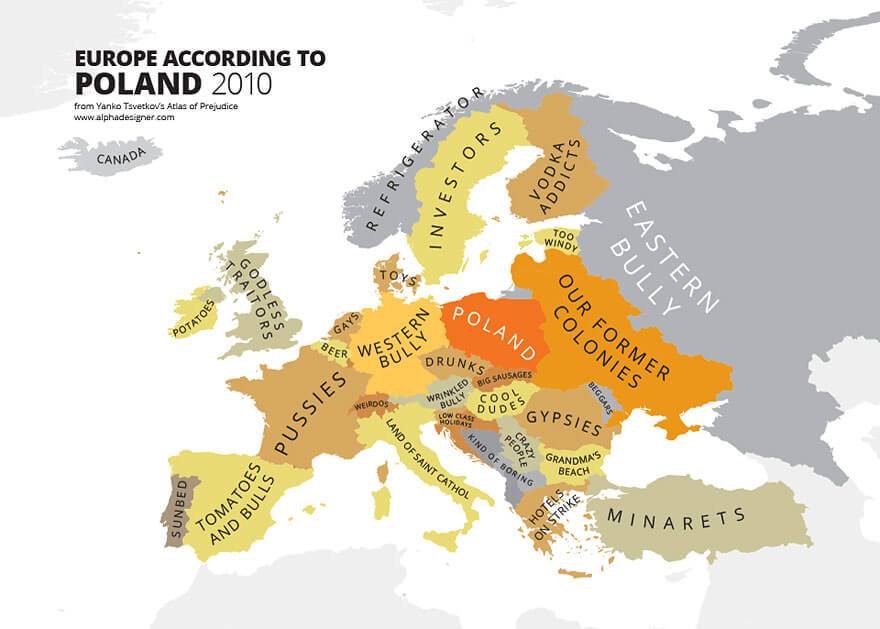 18. Europe according to Russia – Group sex? Really?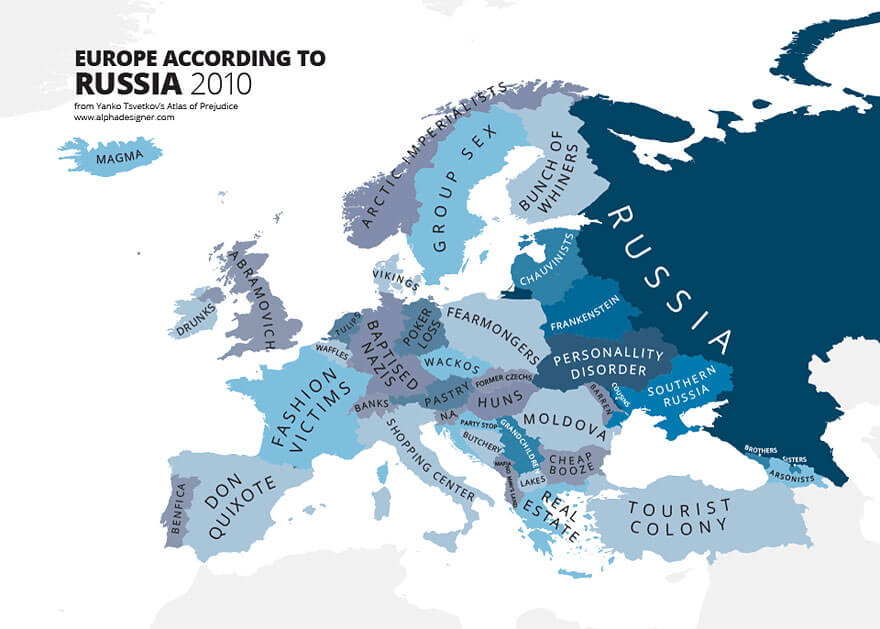 19. Europe according to Spain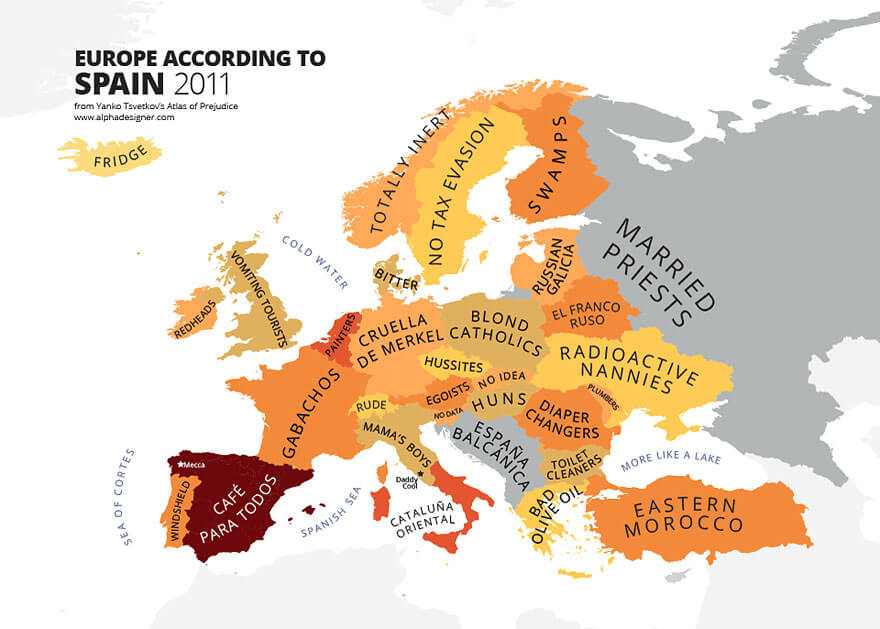 20. Europe according to Switzerland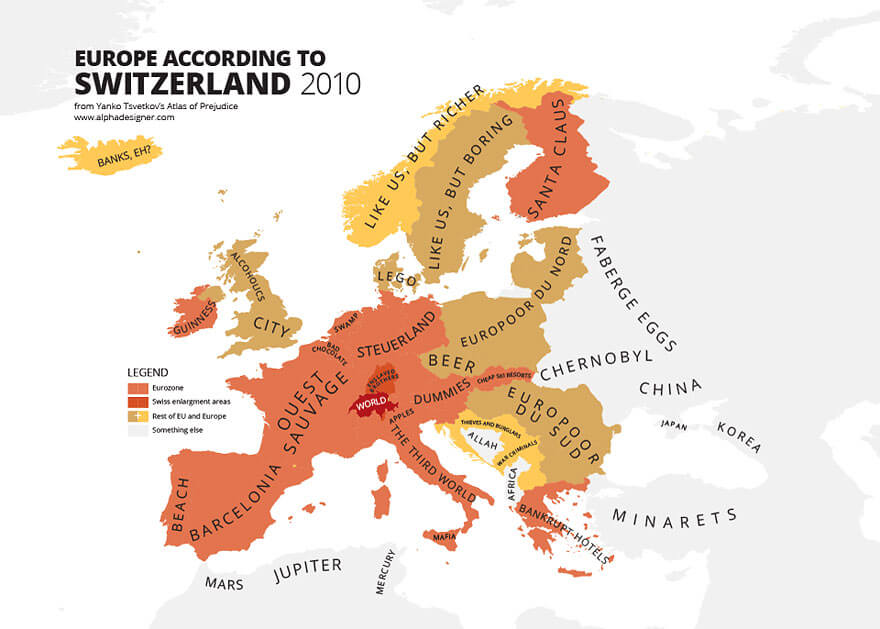 21. Europe according to the Vatican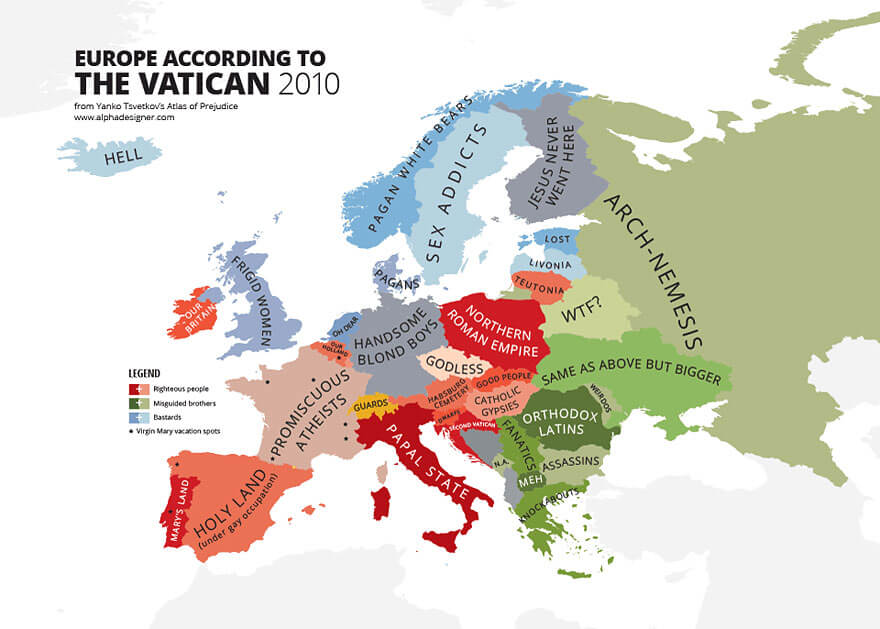 22. Europe according to Turkey
23. Europe according to Luxembourg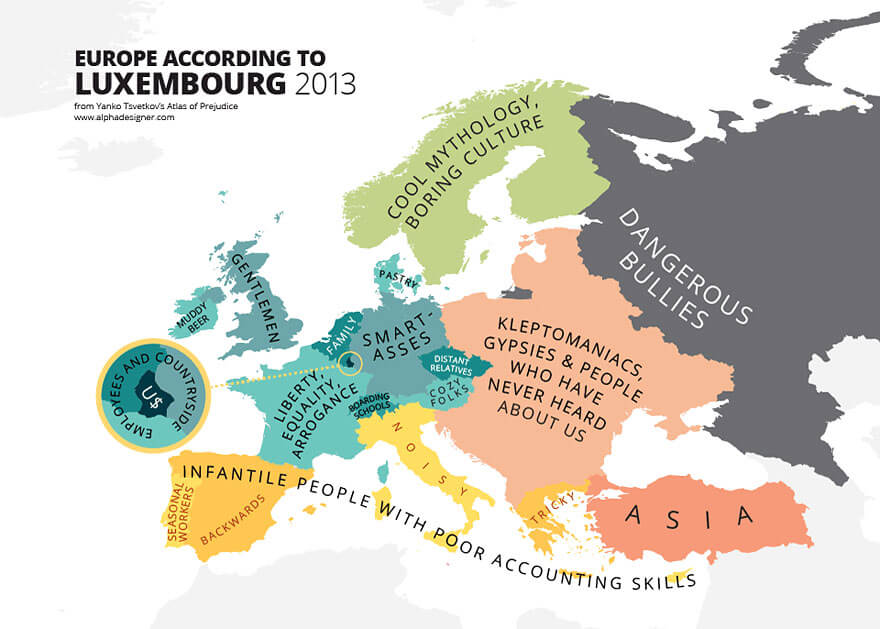 24. Europe according to Charles V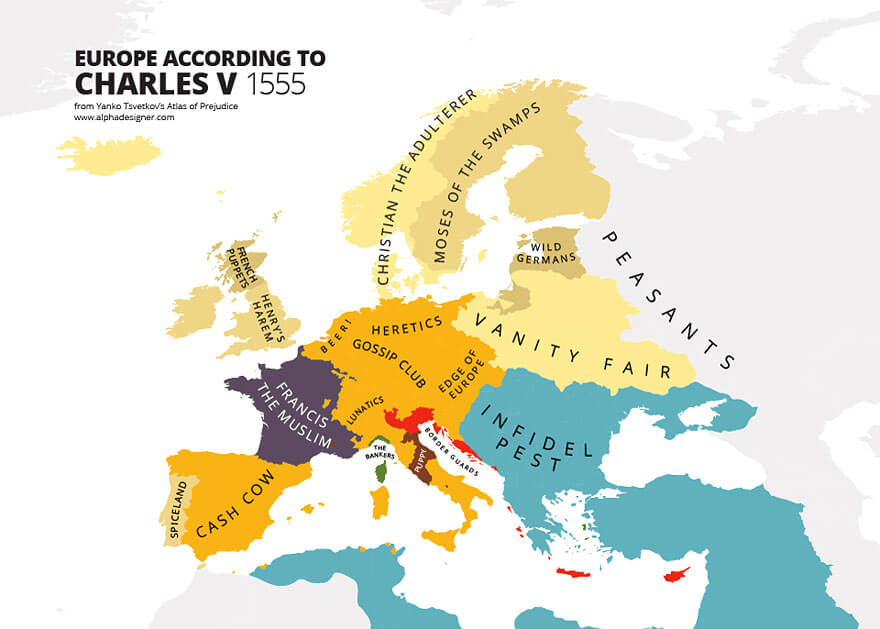 25. Europe according to Austria Hungary
26. Europe in 2009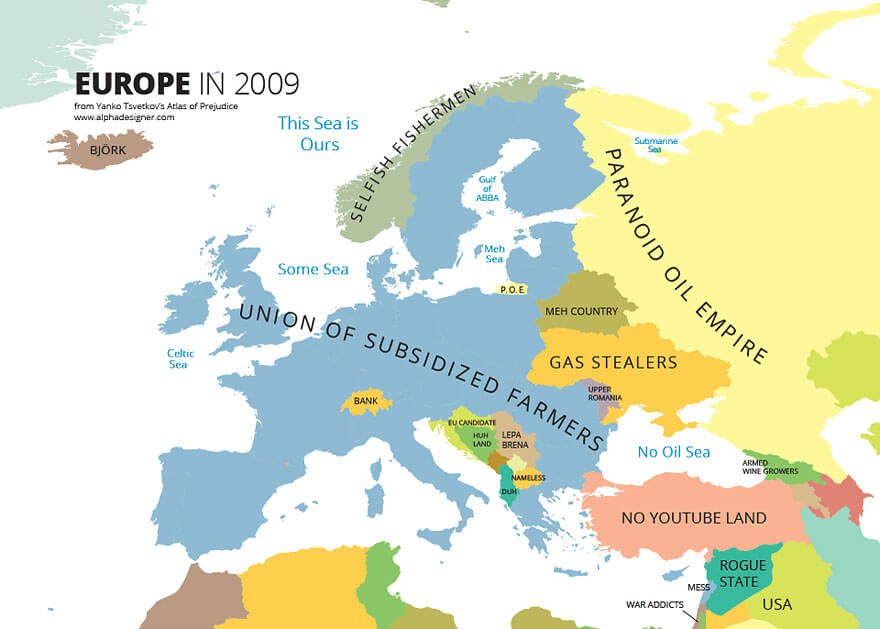 27. Europe according to the Future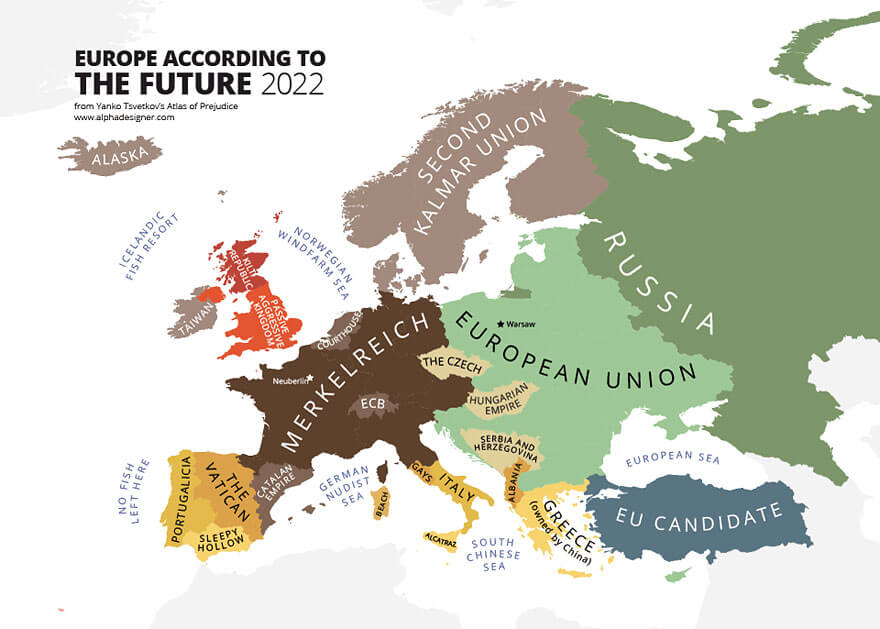 28. Europe according to Gay men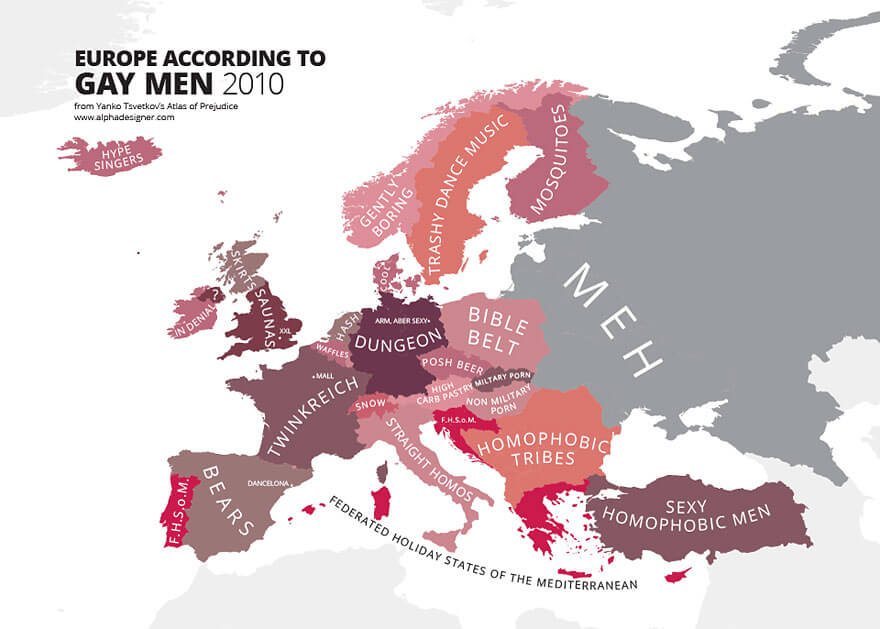 29. Europe according to Latin Americans
30. Europe according to Silvio Berlusconi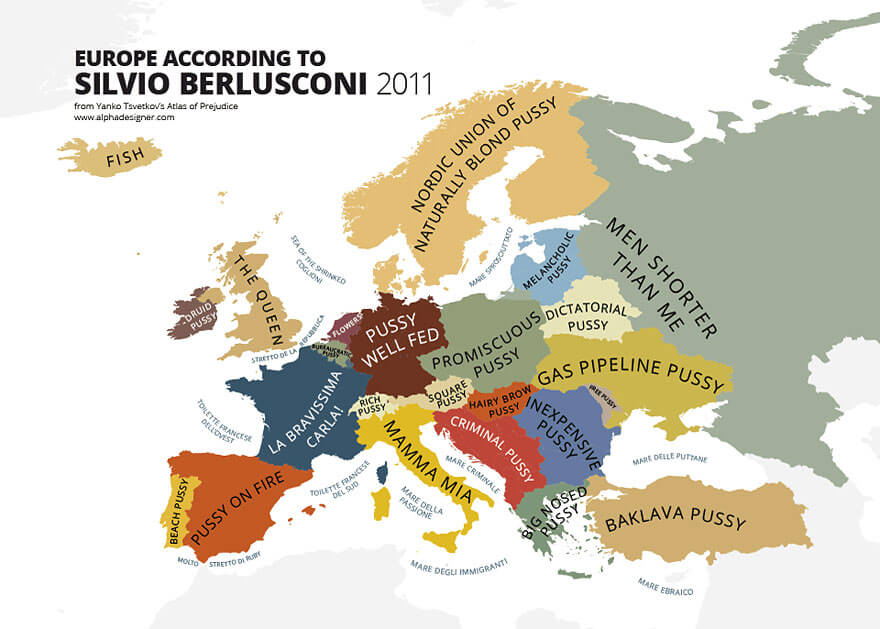 31. Iberia according to Spain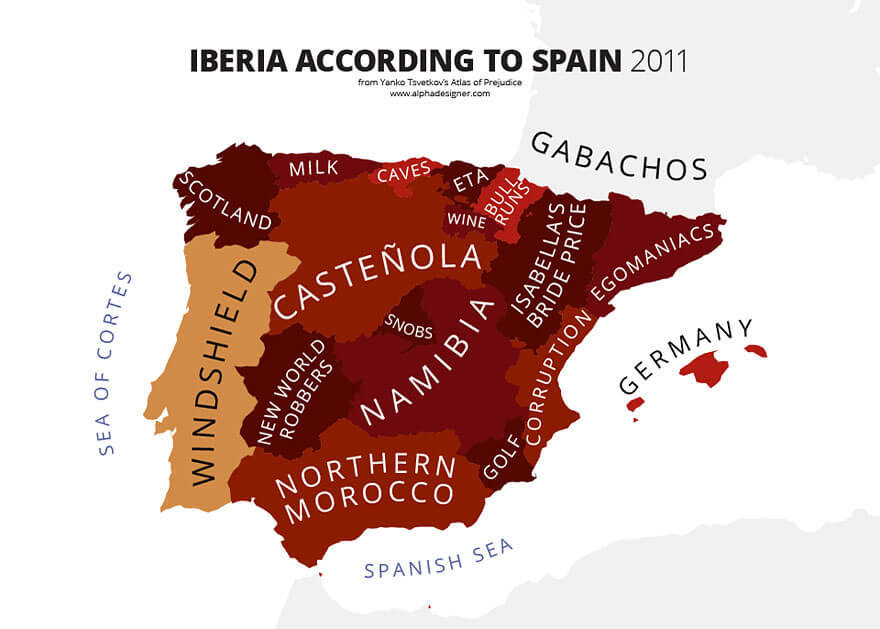 As you might have seen from the images above, this is not only how americans see the world . But also how the rest of the world see itself. So please share with your friends