Ever wondered how things that glow under UV light do that? OR better yet, why it happens? Well, there are actually a lot of objects that will glow when you place them under a black light or a UV light. Black lights give high energetic ultraviolet light which humans can't see as part of our spectrum. The name Black light got its name for that reason alone.
When you place an object under a black light it absorbs the ultraviolet light and instantly re-emit it to the world, We see it as a glow because some energy is lost in that process so the light the object emits can linger longer and makes it visible to us and it appears like it's glowing. Pretty cool right? Below we have a big list of things that glow under UV light that look like they're photoshopped, but they're not.
1. A bird under a UV light looks like a TRON character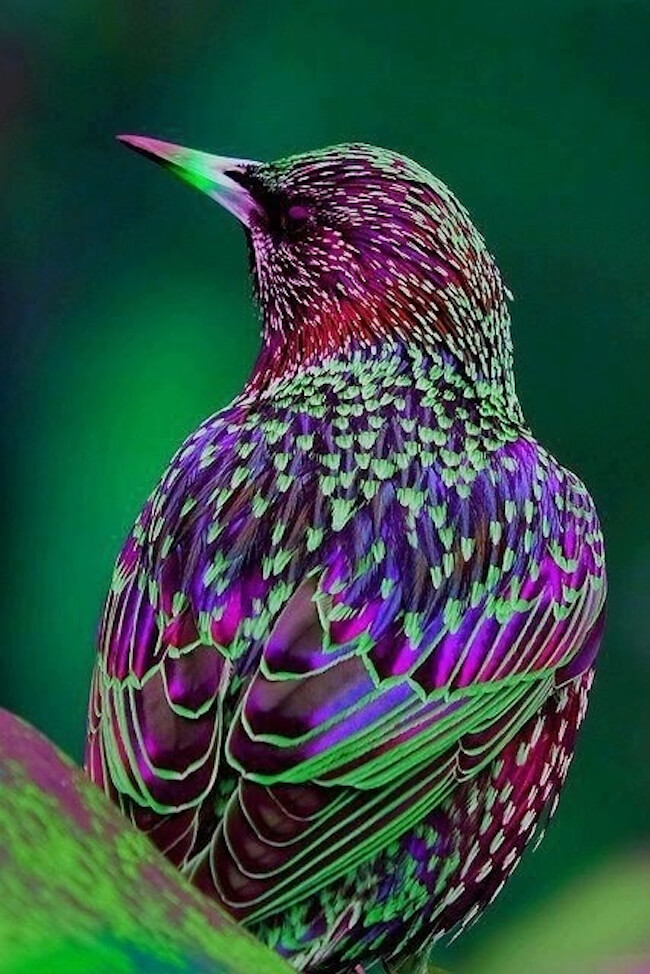 2. Look at this beautiful sunflower glowing
3. The black becomes darker and everything else is glowing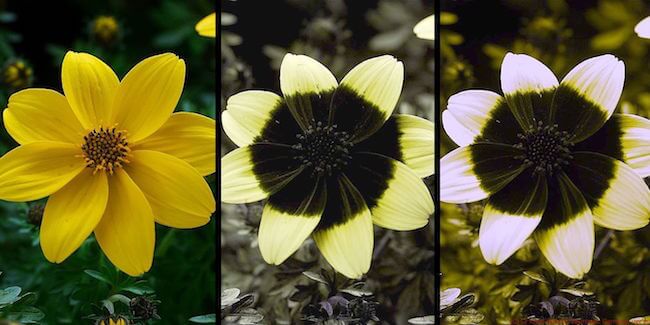 4. It looks like the entire galaxy on the flower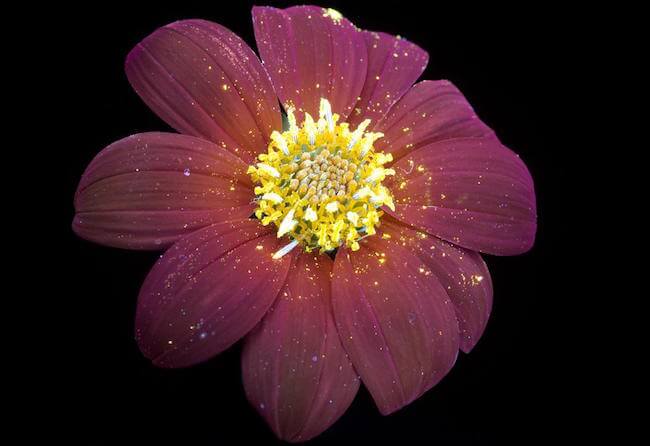 5. I don't know what this is, but it's my new favorite picture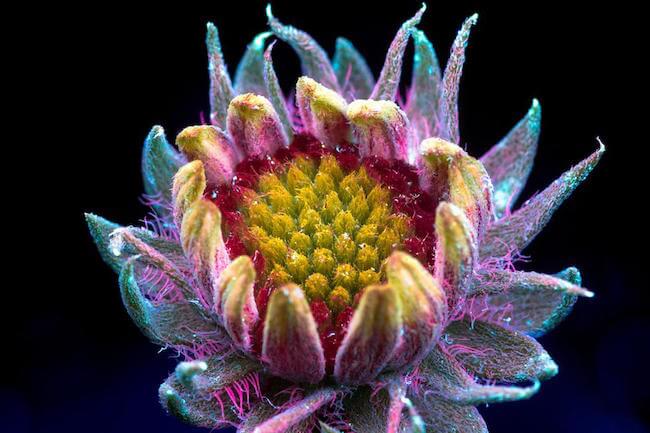 6. So many colors, such beauty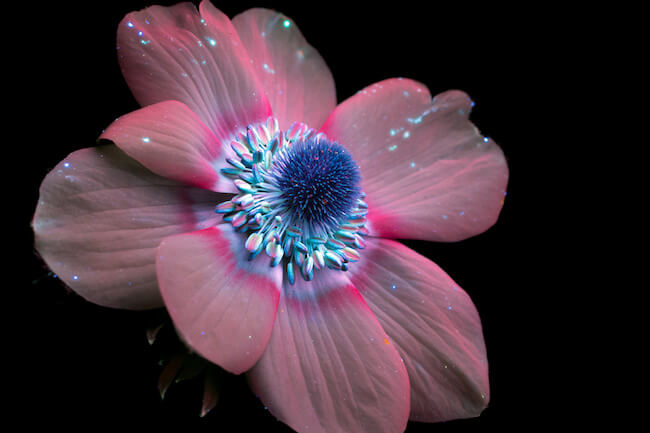 7. Reminds me of a flower from the movie Avatar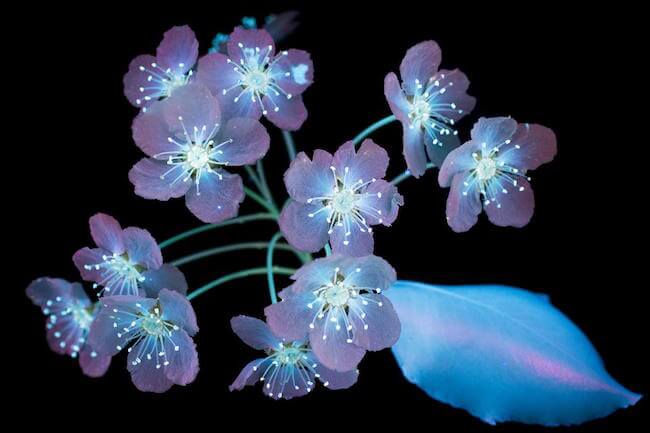 8. Glowing red color under the UV / Black light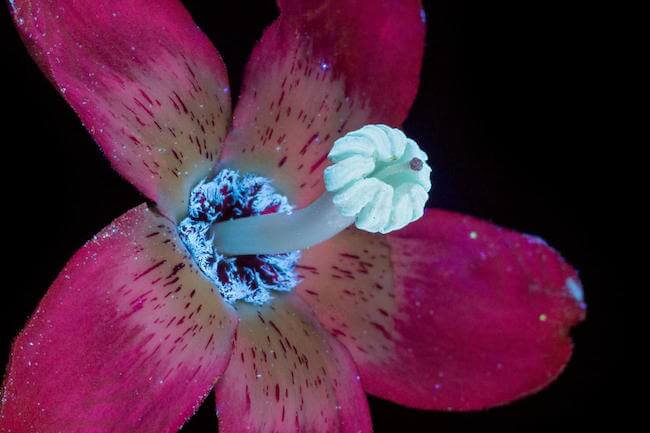 9. Bananas also glow under UV light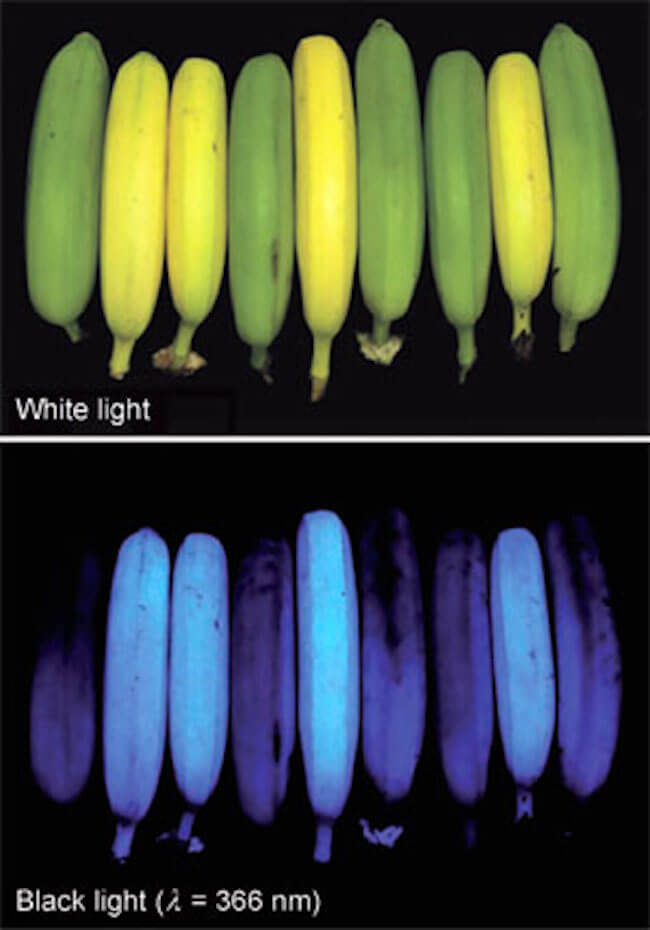 10. Just some rocks glowing under a black light

11. See the noticeable examples below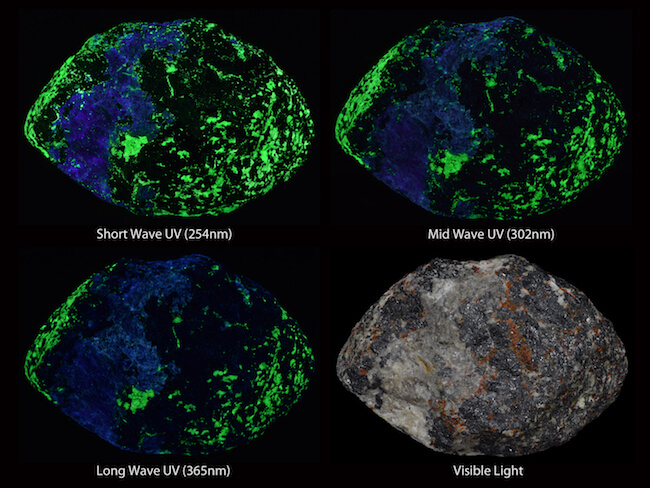 12. Things that glow under UV light just got real!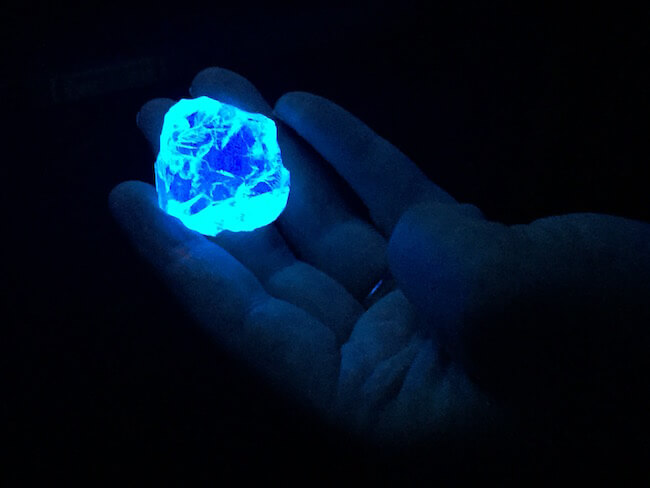 13. Glow in the dark makeup is cool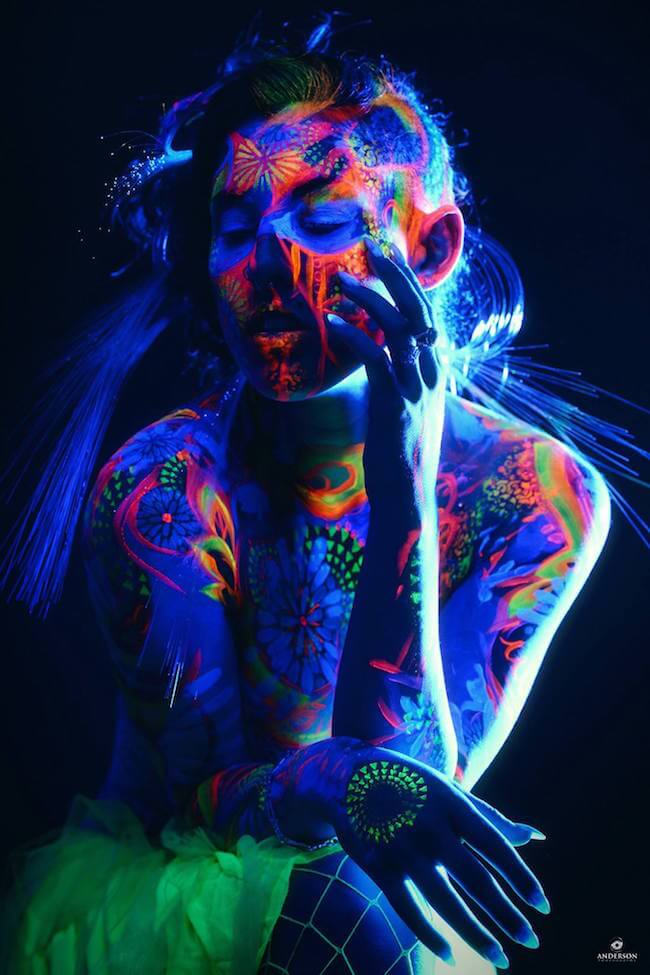 14. Notice the difference between the hand and powder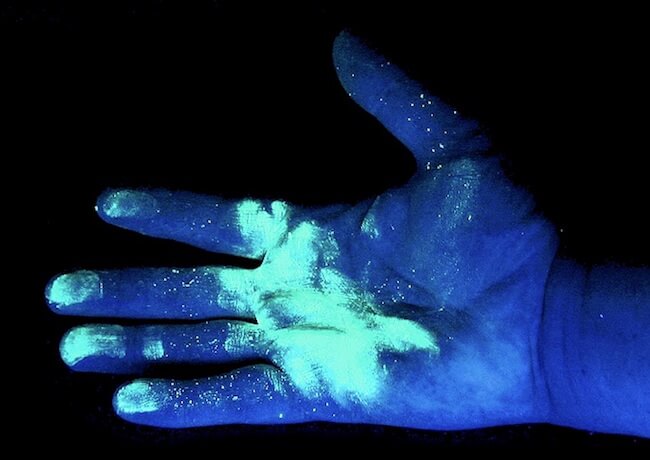 15. I love this picture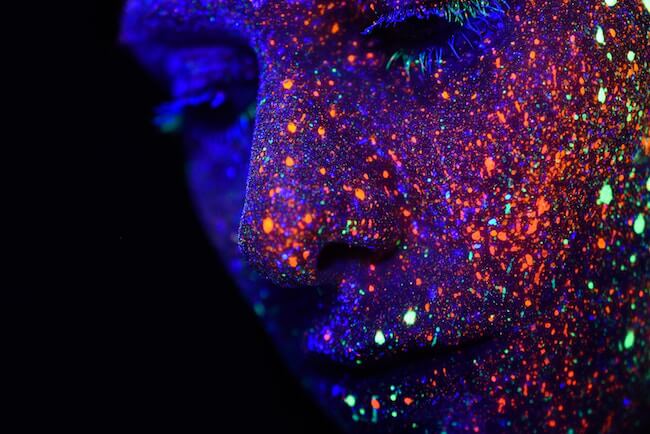 16. Scorpions glow really hard when placed under black light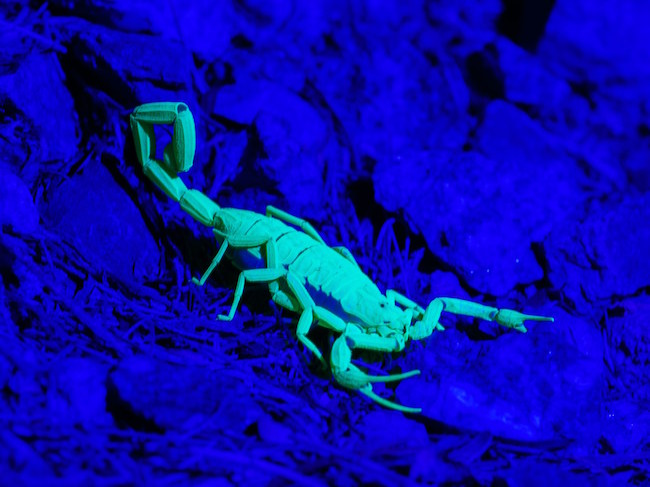 17. Tattoo looks much better under the UV light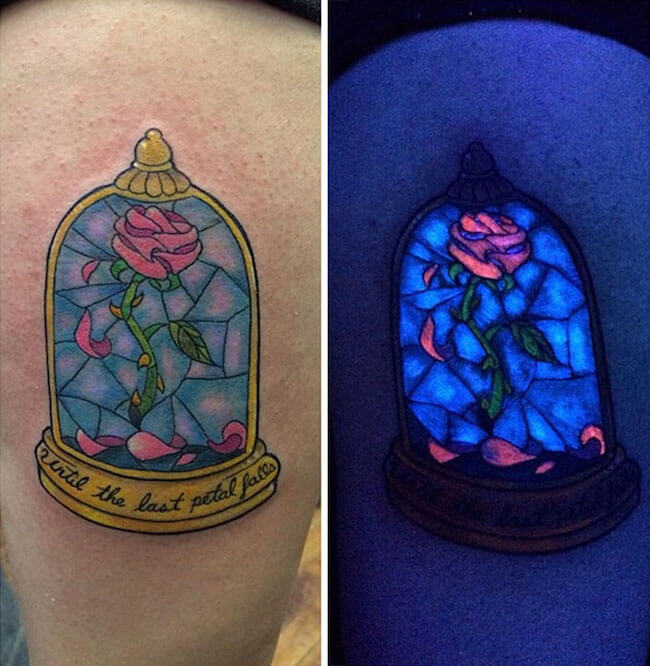 18. This is a glow in the dark ink tattoo, not a white ink tattoo like many people believe
19. Another example of a glow in the dark ink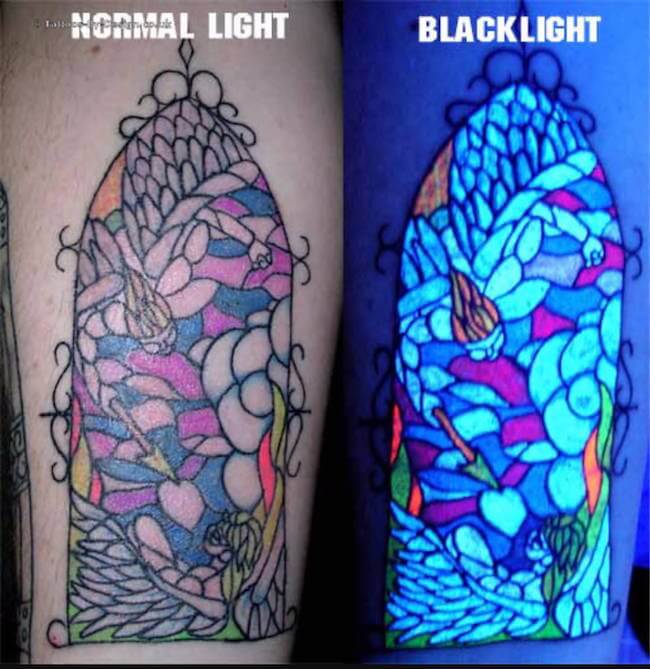 20. There are a lot of animals that glow under black lights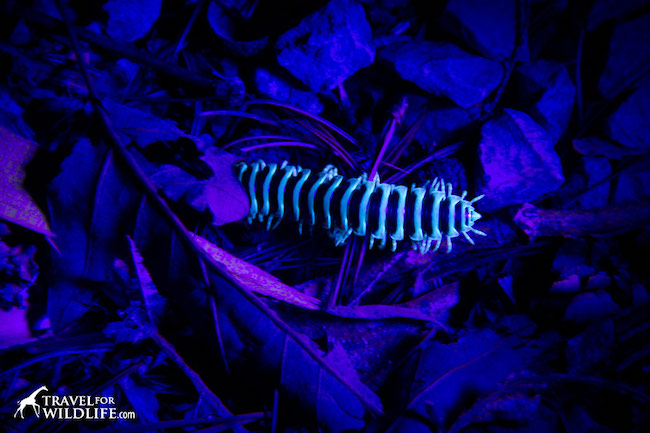 21. This animals is weird, but magnificent all at once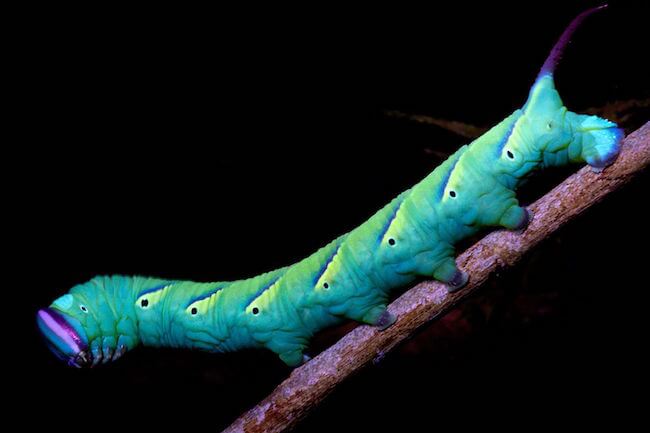 22. So blue, nature is amazing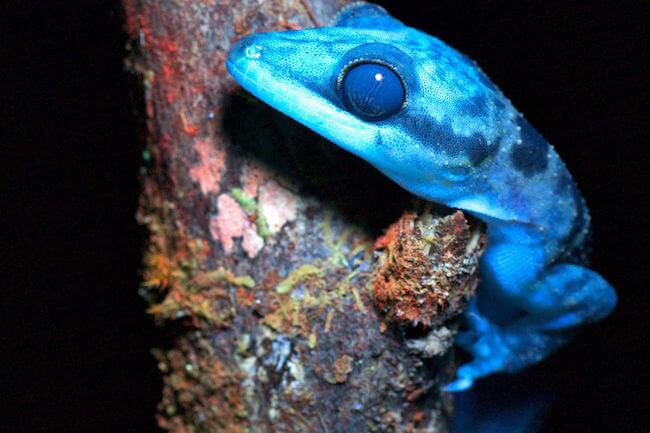 23. Scorpions glow in the dark like super stars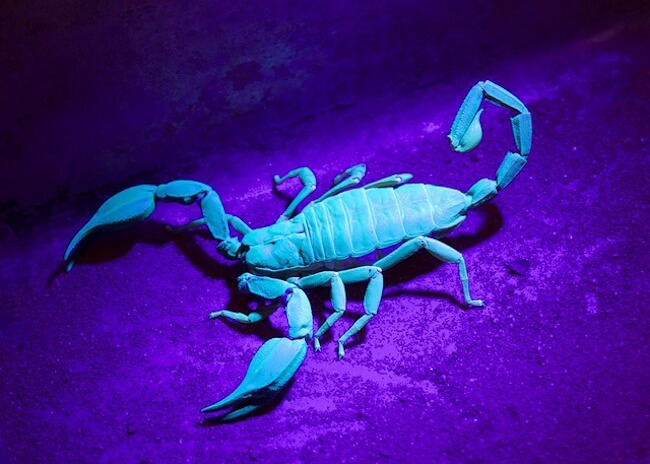 24. Spiders also look beautiful below a black light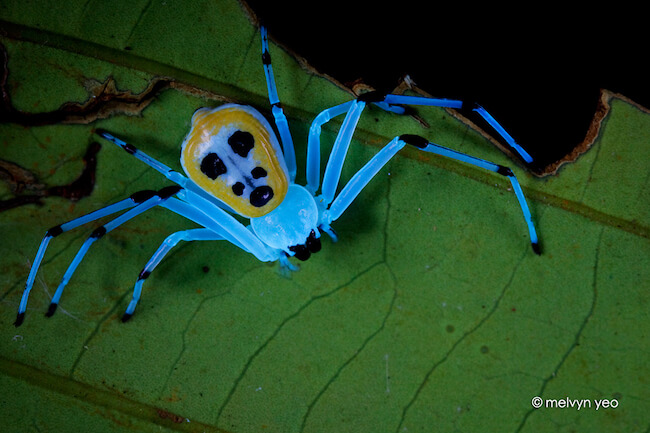 25. Not sure what this is. But it looks great
Have you ever seen things that glow under UV light like these before? Please share with your friends