For some adults, the Internet may seem as a jungle, especially when it comes to Internet slang and confusing jungles such as LOLs, WTFs and YOLOs. As some kid would get confused if you put him in a position of an average adult person, also adults get caught in a web of a modern lifestyle and rules of communication. That is the case most often when parents try to text or talk with their kids in their own language or tech. In the gallery below you can check out some hilarious examples of why parents shouldn't text.
Take your time to scroll down the huge collection of failed parents iPhone text messages which are a perfect example of what can happen when parents who don't understand modern social network communications try to engage in it anyway. Personally, I find that really touching, and perfectly ok. And some of them are really brilliant. So, if the question is – Should parents text their kids in a modern way?, the answer is – Yes, please!
1. This mom rules! Parents shouldn't text? I don't think so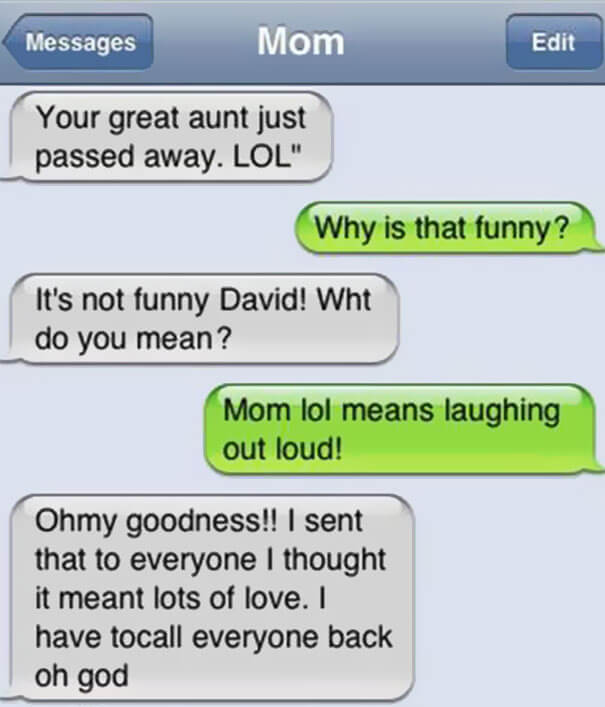 2. Emoticons are fun for everyone, 7 to 77.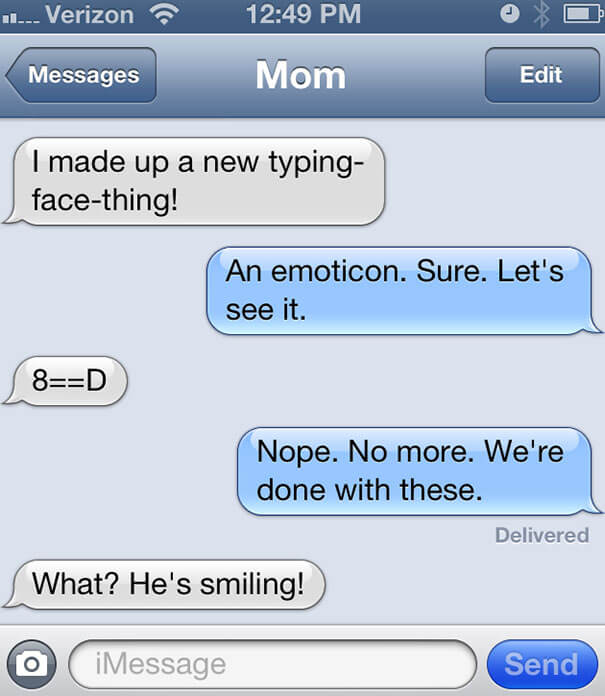 3. Why do you ask?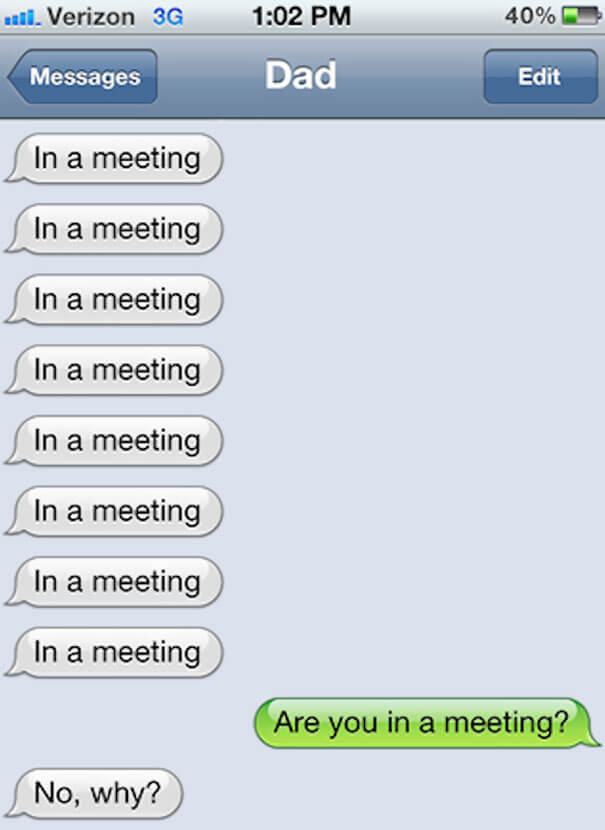 4. Leave Google logo alone, son.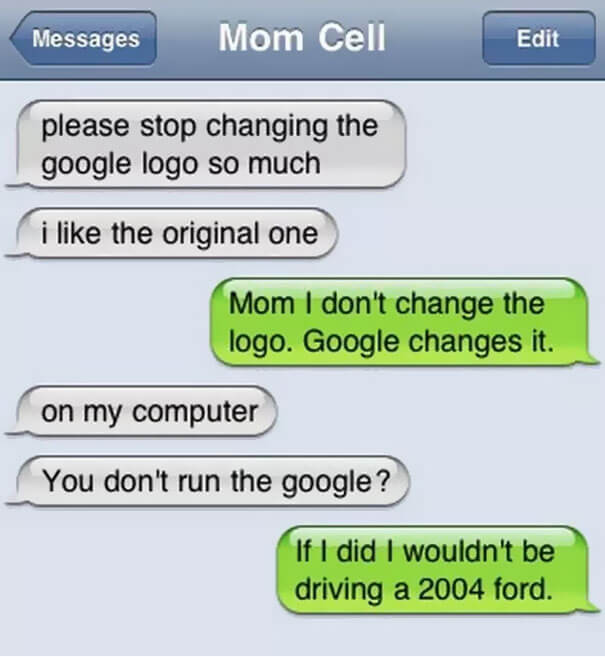 5. Text him that, it's important. Dad shouldn't be allowed to use tech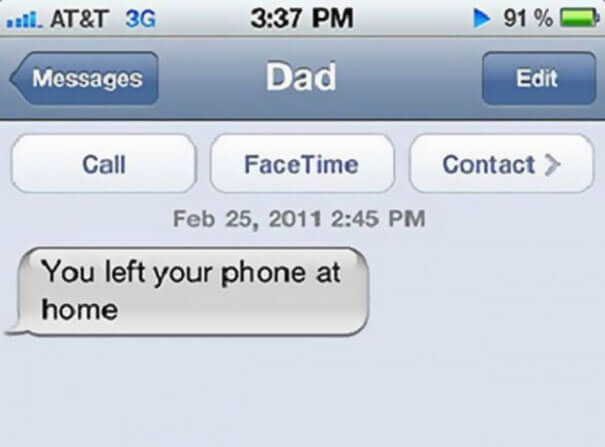 6. Howdoyoudo… Really? moms are banned from texting forever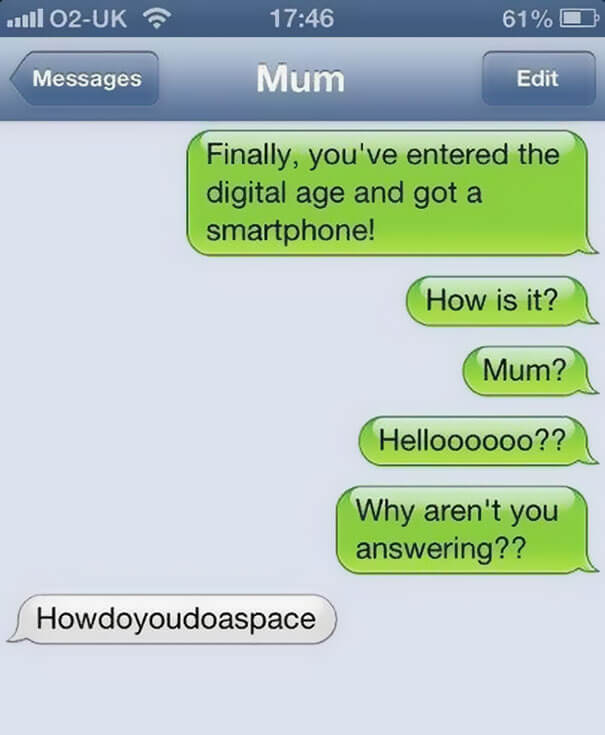 7. Nailed her own child. – best burn ever!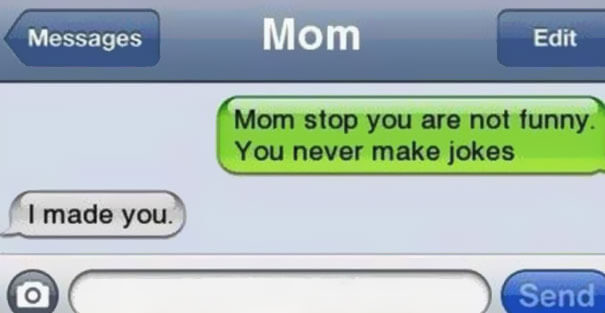 8. At least this mom uses LOL right.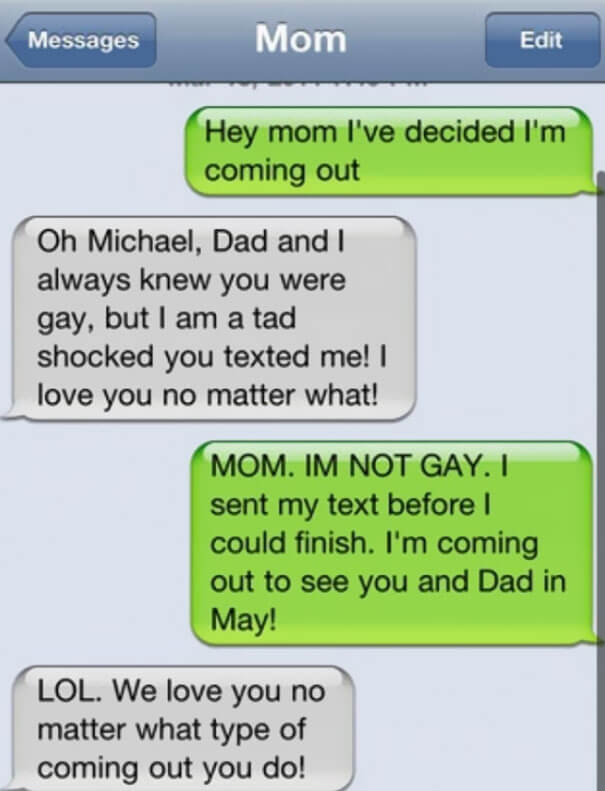 9. This mom is cruel.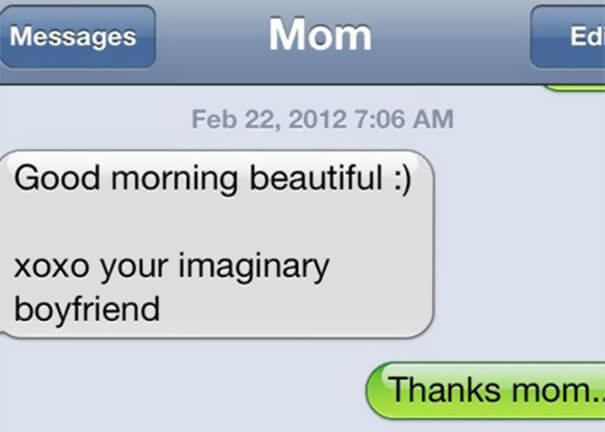 10. Do not be fooled – it's provocation.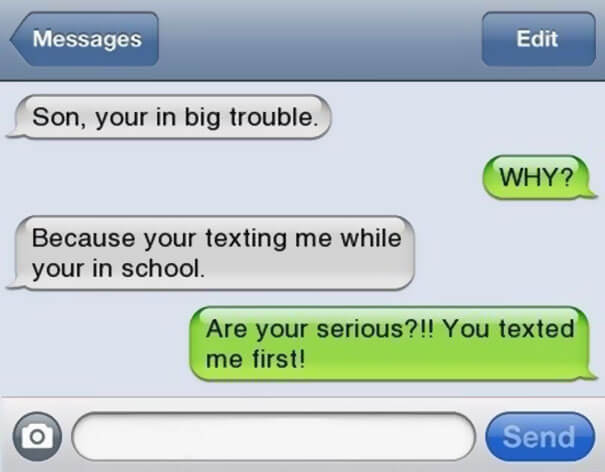 11. Mom has good intuition.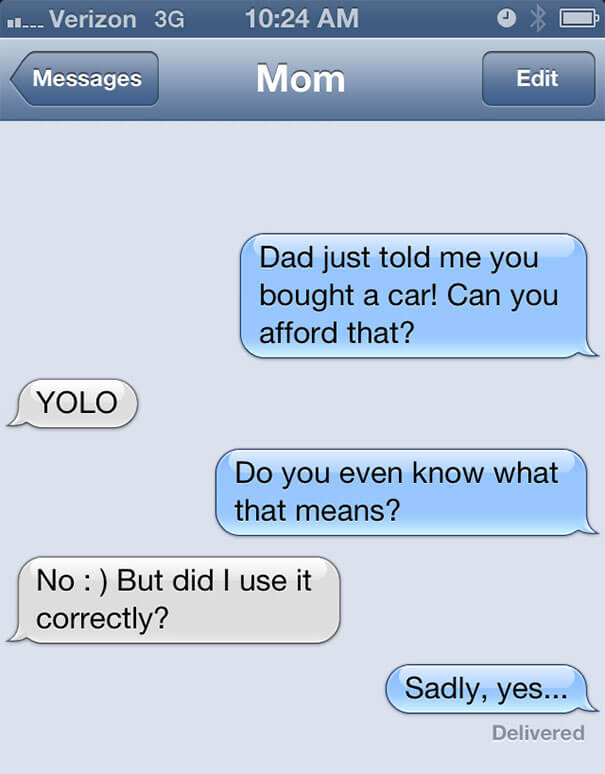 12. Provocation again, you kids are not so smart…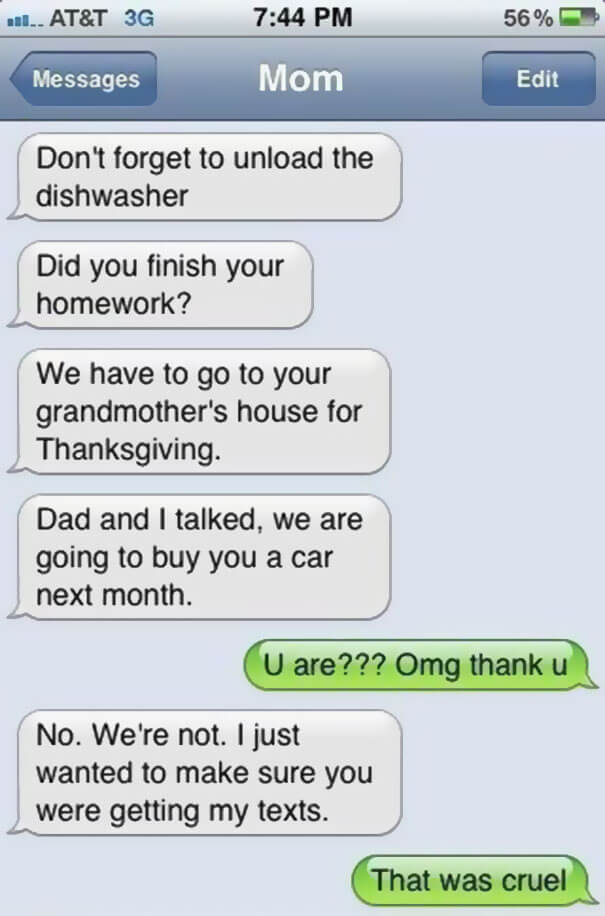 13. LOL! This dad rocks!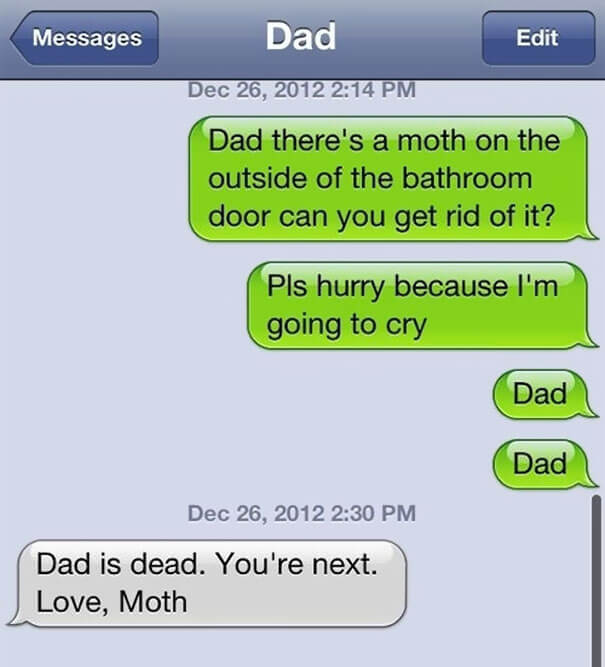 14. Okay, hashtags are advanced level on SM.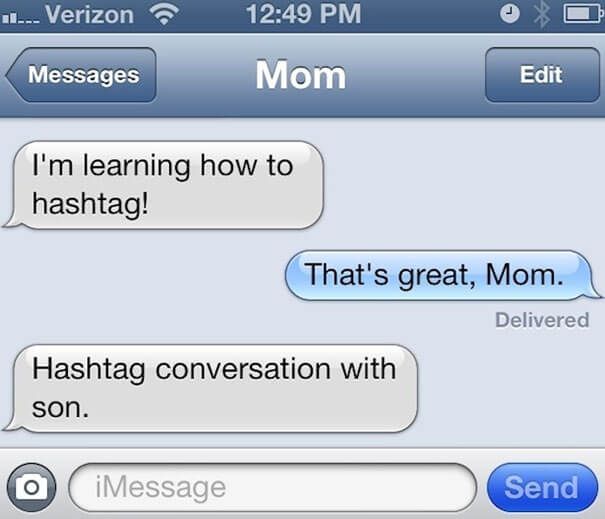 15. Stop doing that. Mom takes her texting seriously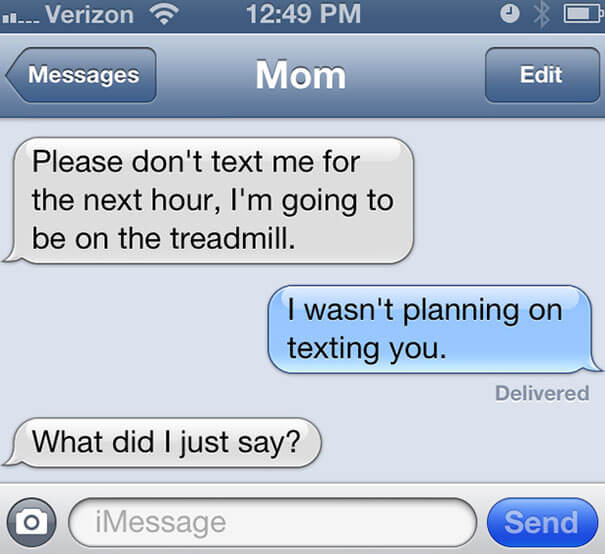 16. It's perfectly fine!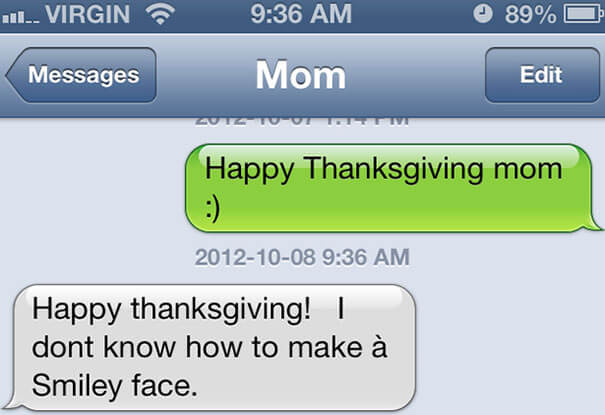 17. Room with the view…and a finger in front of it.

18. Brilliant YOLO usage by mom.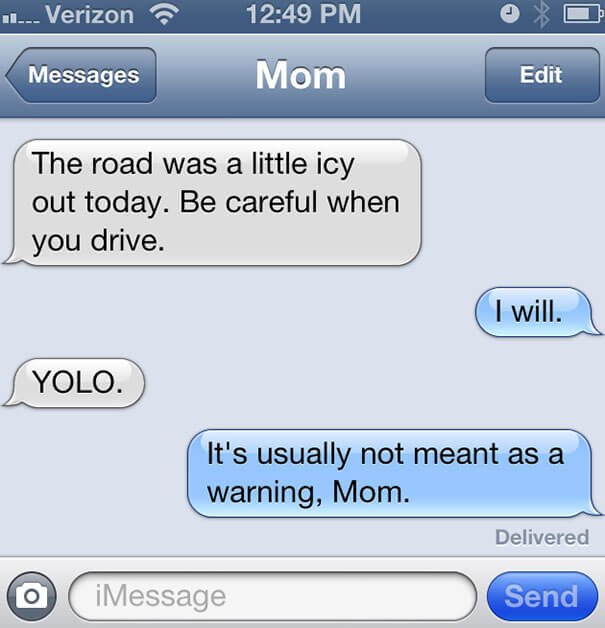 19. WTF!?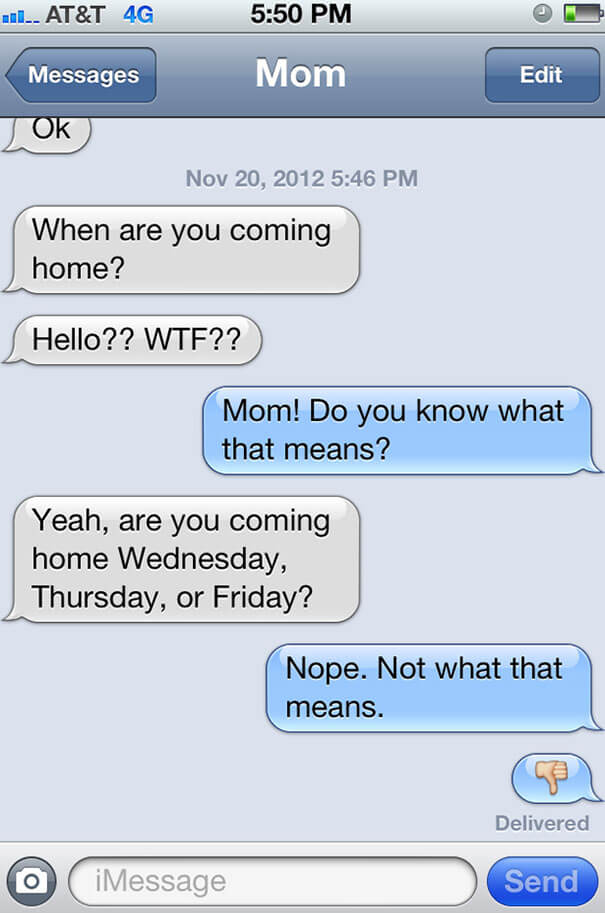 20. Oh nooo… This dad is cold ice.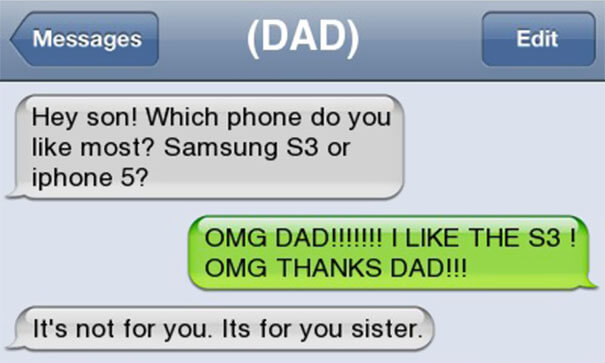 21. Who wants to be poop-kissed?!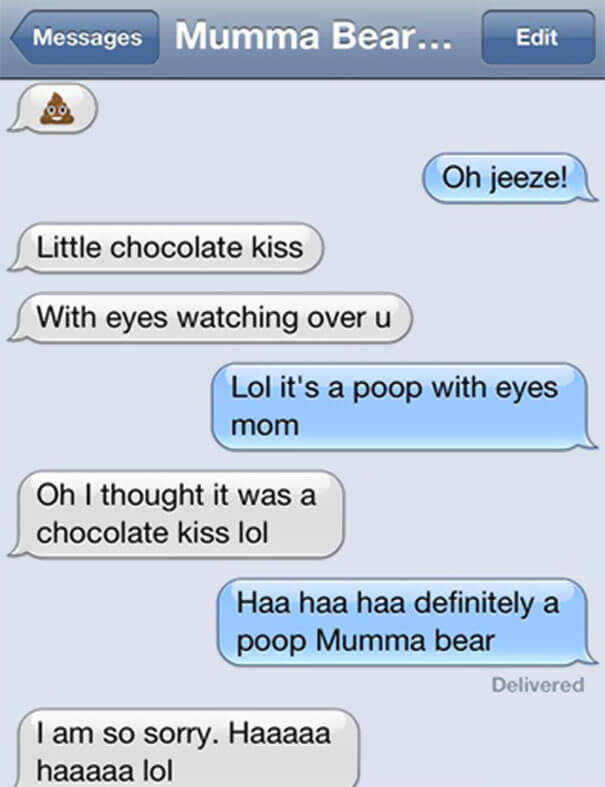 22. And she thought milk was the only thing she forgot. This was the last parents shouldn't text image, hope you liked it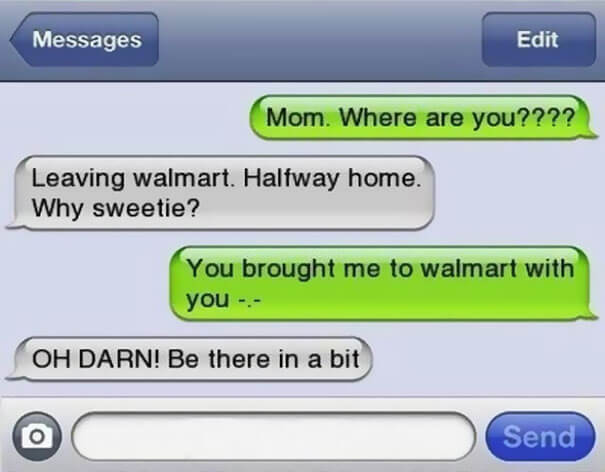 Have you recalled some similar situation that happened to you when your parents failed at texting? Please, share with us in the comment section!
Source: link