Ever heard of "The Joy of Painting"? Or of Bob Ross? If you were born after 1995, you might not have heard of him and we forgive you. If you were born before 1995 and you've never heard of him, you're definitely guilty. You missed out on one of the coolest guys that ever appeared on television.
Bob Ross was an American painter who appeared on TV with the entertaining "The Joy of Painting", from 1983 to 1994. In his half-hour instructional show, Ross would paint something using different brushes and tools while teaching his viewers about his painting techniques.
He would begin with simple strokes of paint that didn't seem to amount to anything. Then he would add more and more strokes and the picture would begin to take shape. He would keep talking with his audience about the "happy little clouds" and "happy little trees" he was drawing. He would also add snippets of life stories in his little painting lessons. These included stories from his previous military career, the time he spent in Alaska, family anecdotes and also stories about the little animals he would raise and set free. It was all a very entertaining experience overall and you would love listening to him.
And today, he is an icon of television and a character that would attract a lot of memes and also Deadpool. Yeah, Deadpool is also a great fan of Bob Ross. Did this get your attention? To get an idea of what kind of public persona Bob Ross was, just take a look at these 21 super hilarious Bob Ross memes that remind us of the legend that Bob Ross was.
1. So, you've got to apply some dark shades and then wait for the good times in life to come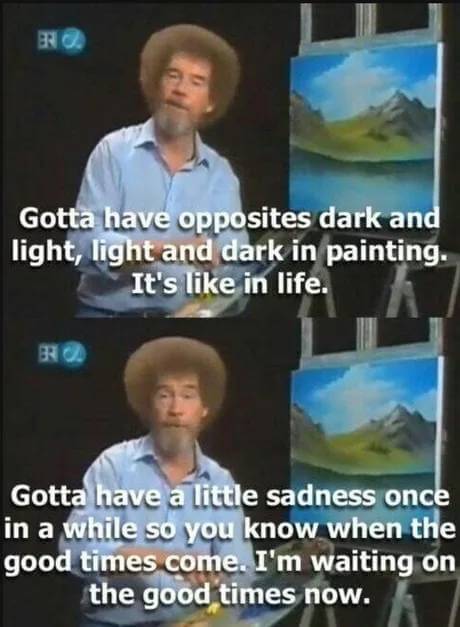 2. Accidents in the backseats can sometimes cause children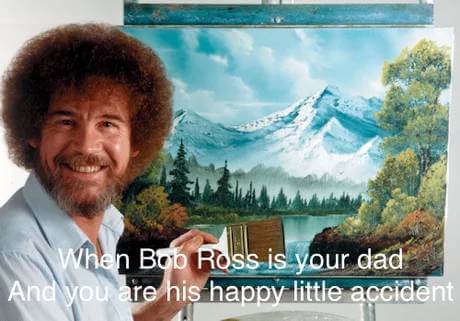 3. Call Bob Ross if you want to beat the devil!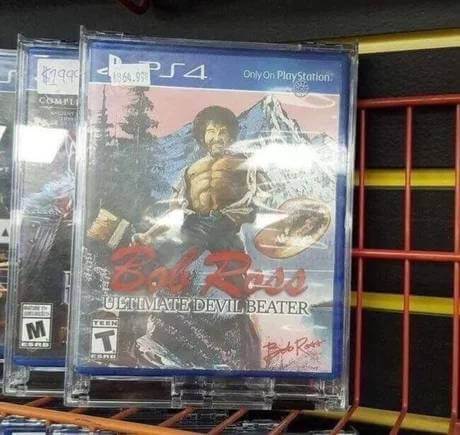 4. So, Bob Ross is the father of Millennium Falcon?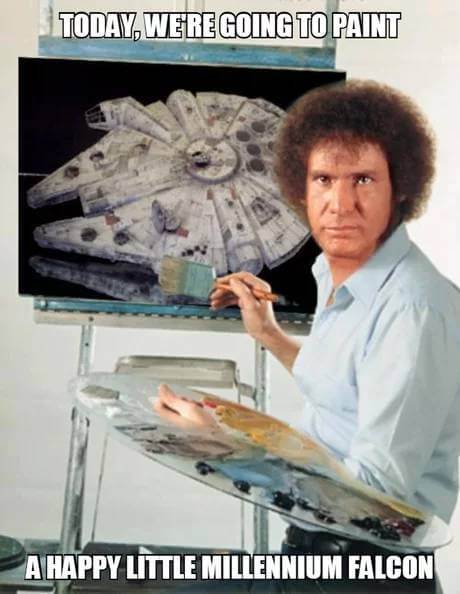 5. Bob Ross knows best what shade of black to apply to your life. Don't piss him off!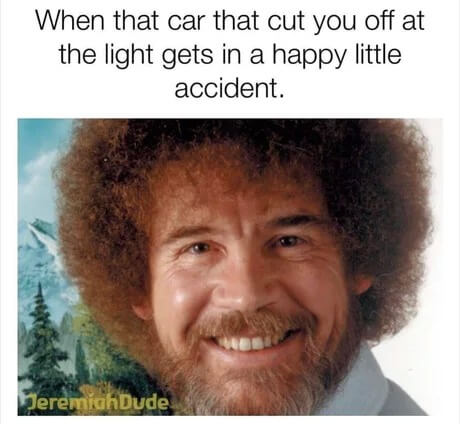 6. The 300 lessons of painting, with Bob Ross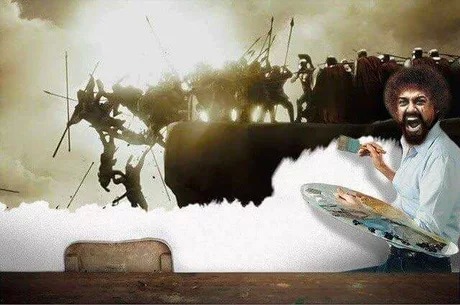 7. Make happy accidents out mistakes and life will be so much better!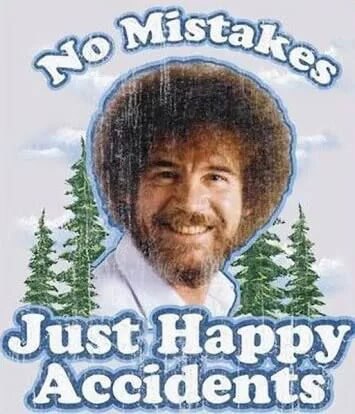 8. Yes, he's insisting on waiting for the happy times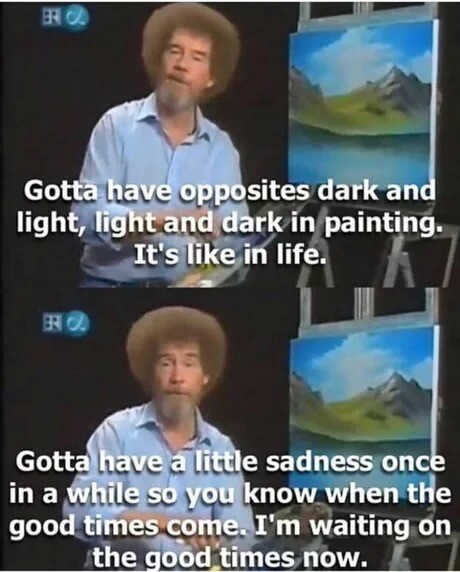 9. The Hero of painting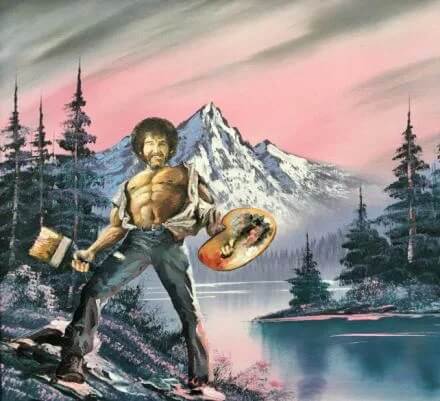 10. There are no mistakes. There are happy accidents! Didn't you get it, yet?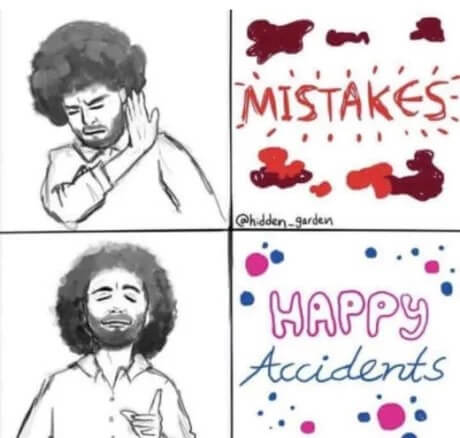 11. This completely turns my world upside down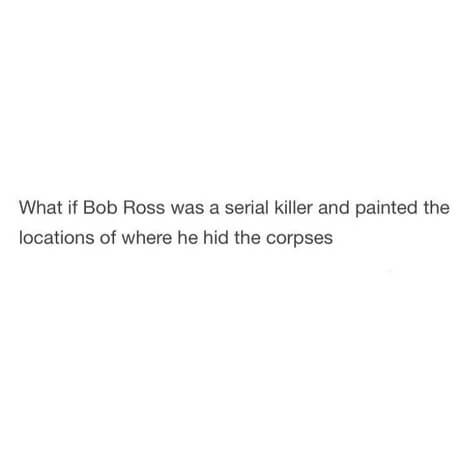 12. When Bob Ross tells you to put a happy face on, you put a happy face on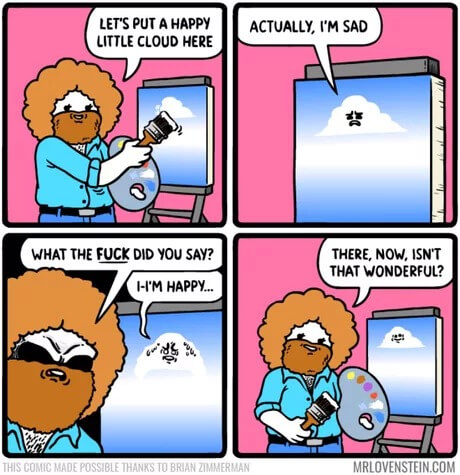 13. Bob Ross is all about happy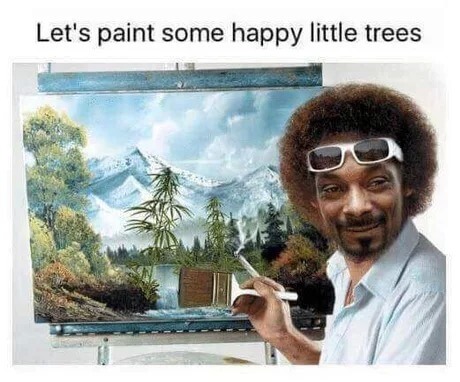 14. The burning lines of Bob Ross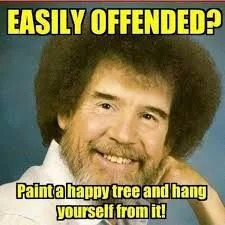 15. When Dead Pool tried to impersonate Bob Ross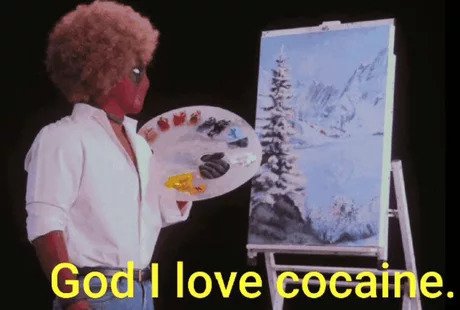 16. So, I guess the secret to a good painting is believing. I will try it!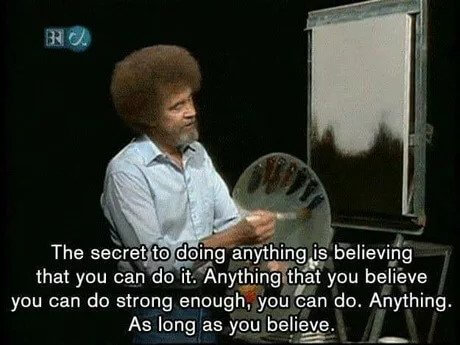 17. Turn your mistakes in something better, like… birds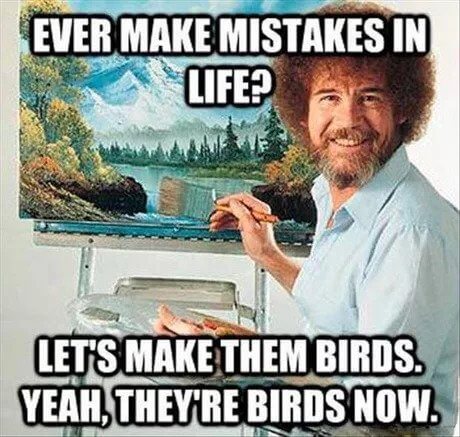 18. The happy time of a professional painter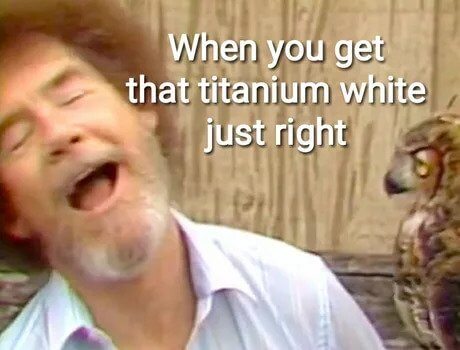 19. So, he never screamed again…or did he?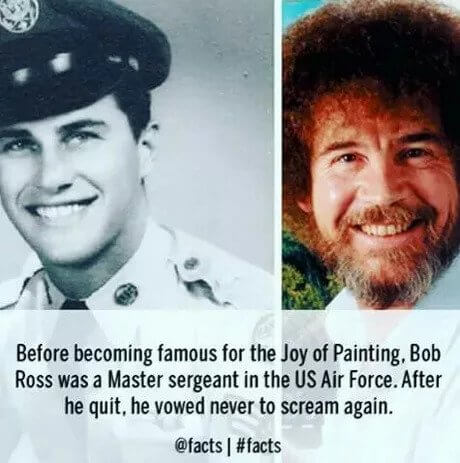 20. Really?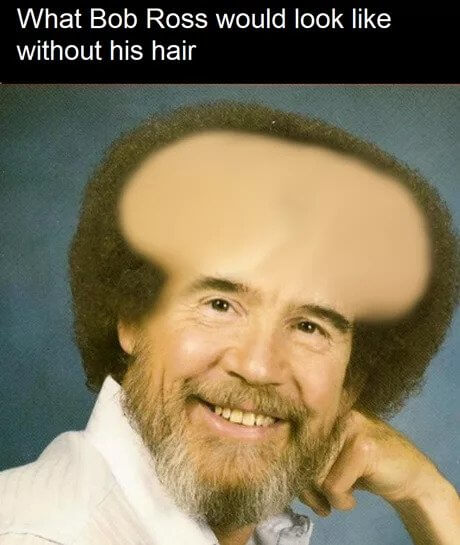 21. When you're Bob Ross's dog you know you're cool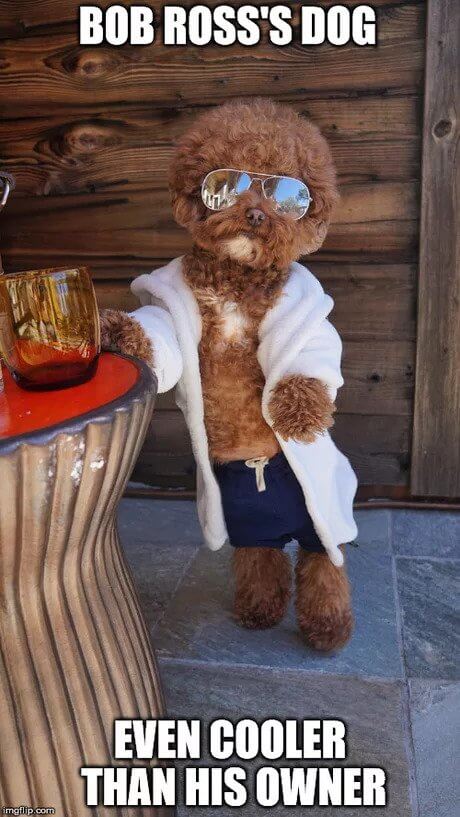 Any chance these Bob Ross memes made your day? We sure hope so, don't forget to also check out these 20 Family Feud Memes