When you have something important to say to a person, one of the most effective ways to do that is to make a cake and write the message on it – like I'm Sorry, for example. Only a stone-hearted person can resist that, honestly. It's really the sweetest thing you can do when you mess up and want to make things right again or to say something else very important.
In the gallery below we have eighteen cakes of that kind or I'm sorry cakes. As you're about to see when you start scrolling down the page, these I'm sorry messages on the cakes are a little bit different than you might've been imagining at first. Let's check out what this is all about and have some fun!
1. Sorry, I puked in your car.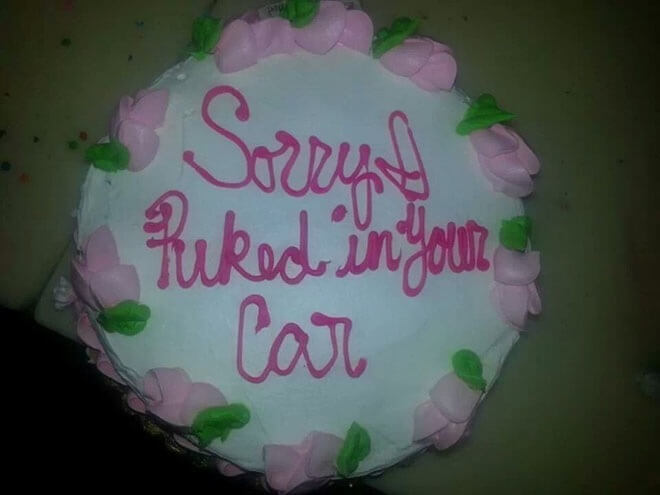 via: reddit.com
2. I'm sorry I blacked out, tried to kill you, and almost got us arrested.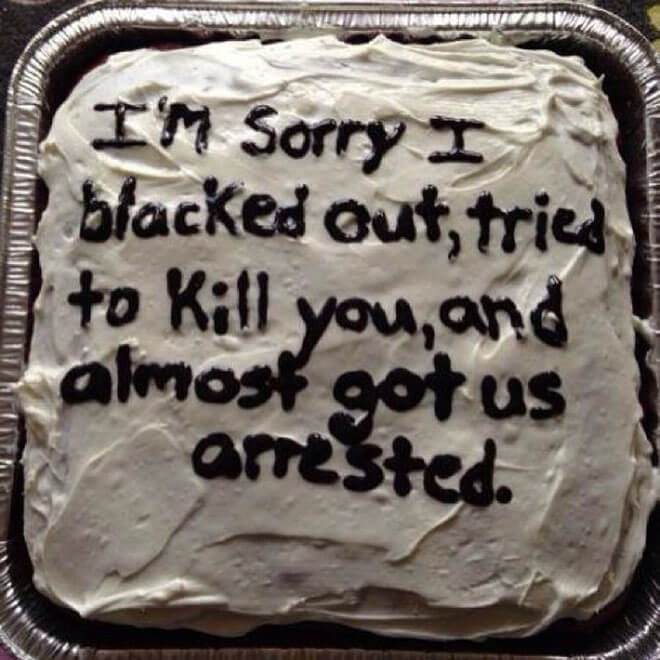 via: reddit.com
3. Sorry I set you on fire.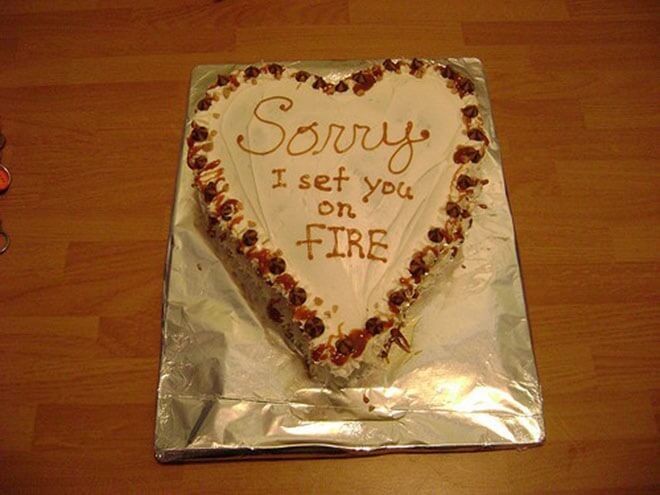 4. Sorry for what I said during Mario Cart.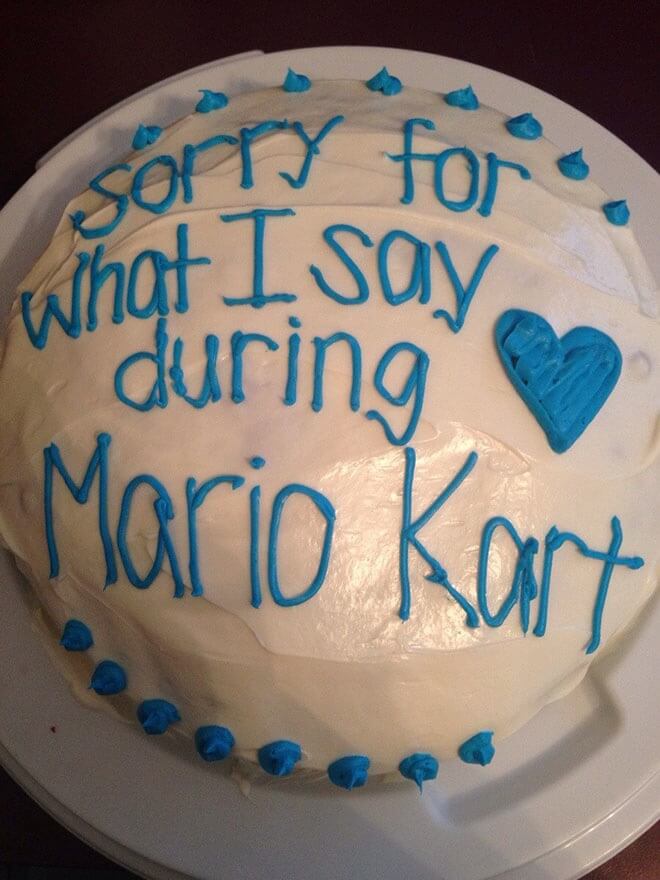 via: reddit.com
5. Sorry about the divorce!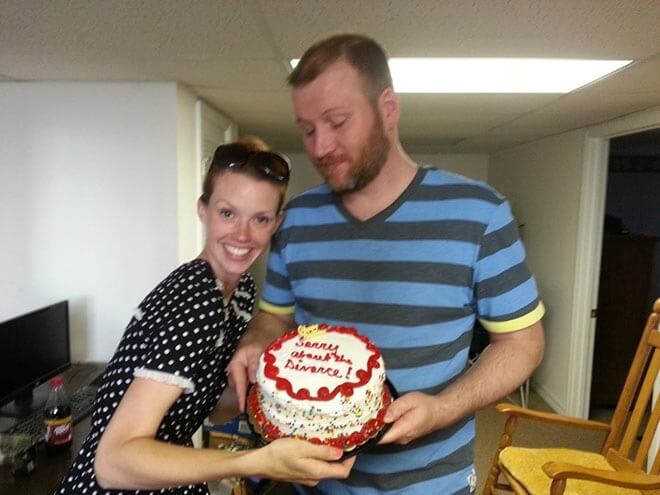 via: reddit.com
6. Sorry I tased you.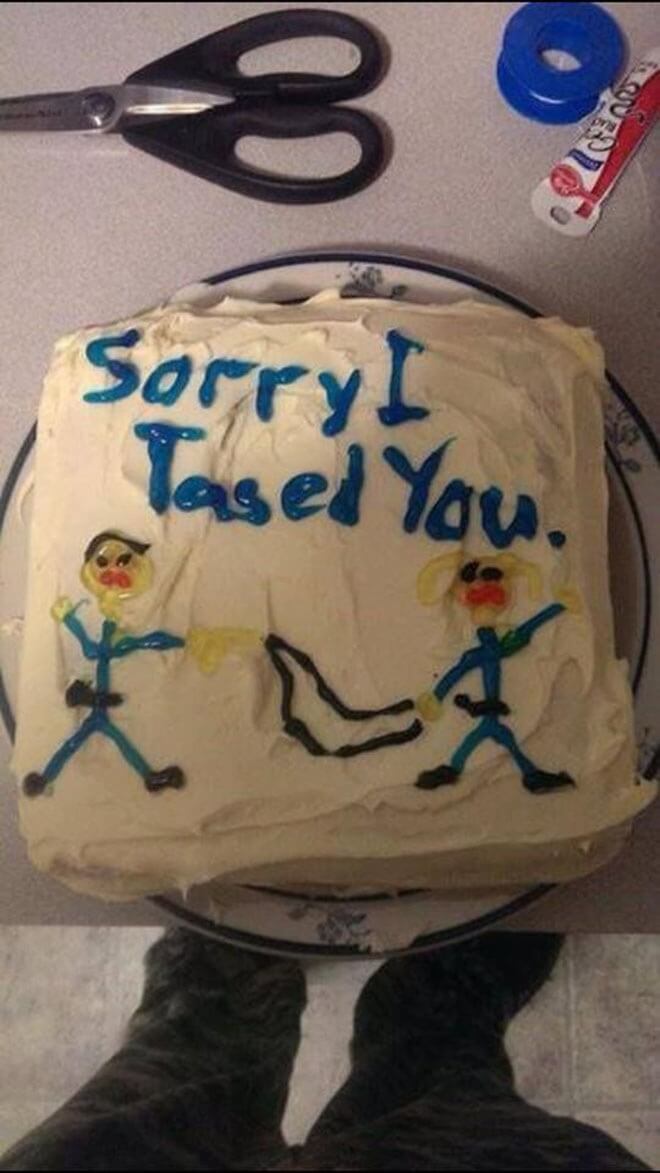 via: imgur.com
7. I think we should see other people.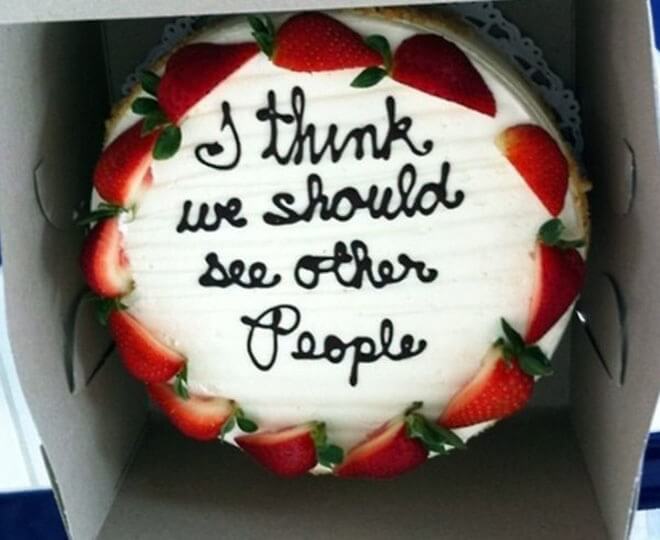 via: klyker.com
8. Sorry I never refill the Brita.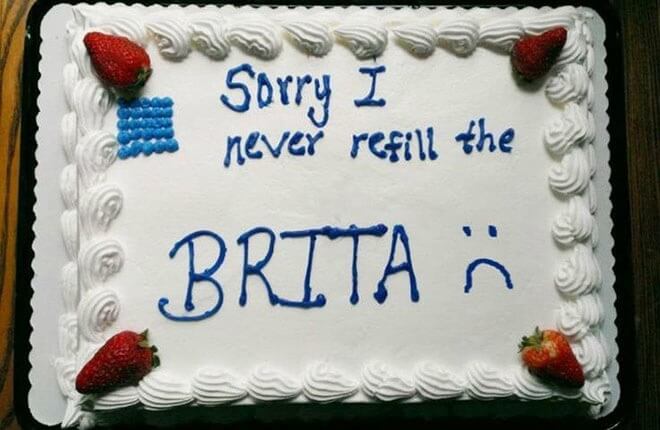 via: pinterest.com
9. Sorry I slept with your mom.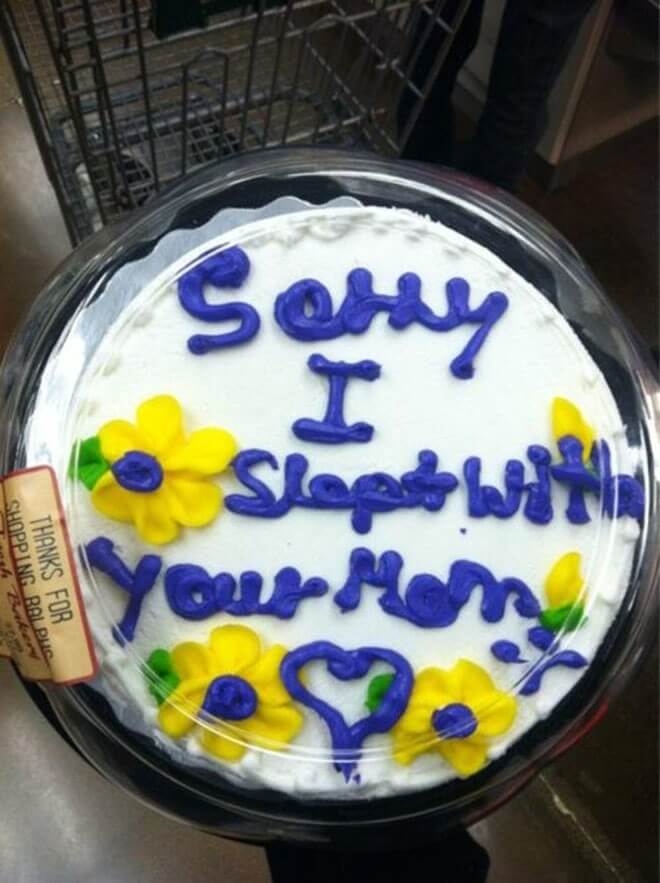 via: uberhumor.com
10. Sorry about the herpes.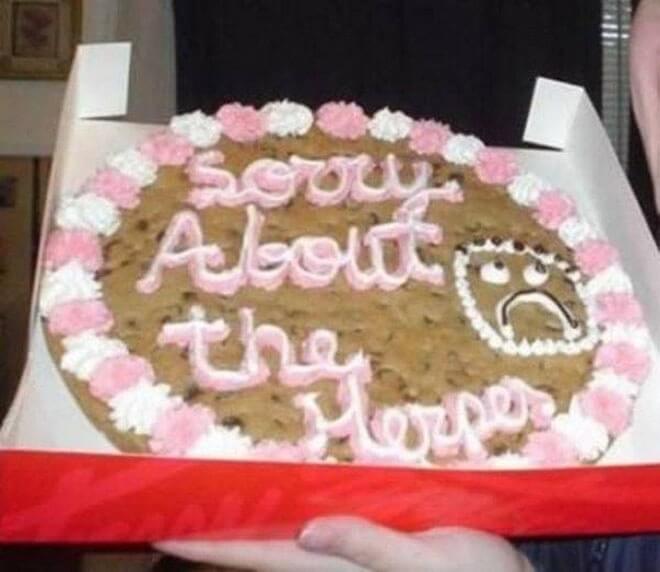 via: wackyowl.com
11. Sorry about the crabs.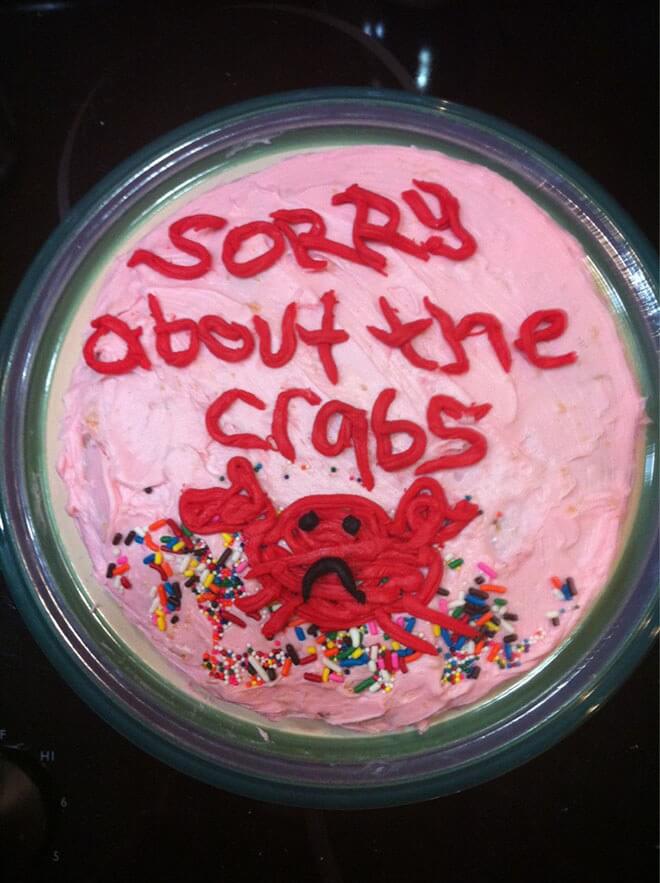 12. Sorry I had loud sex.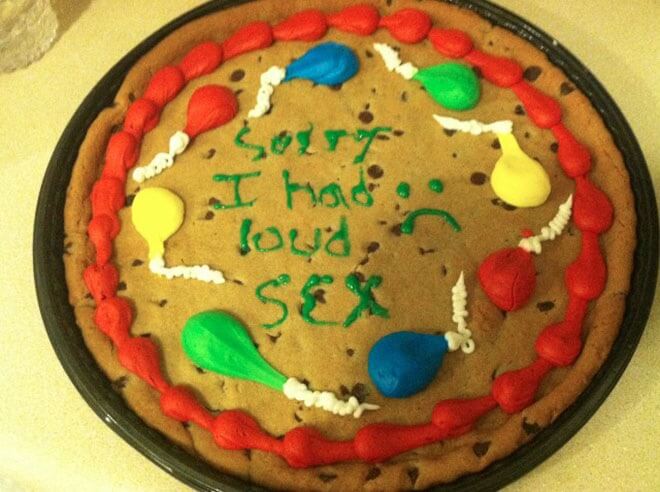 via: reddit.com
13. Sorry I hit you in the junk so hard.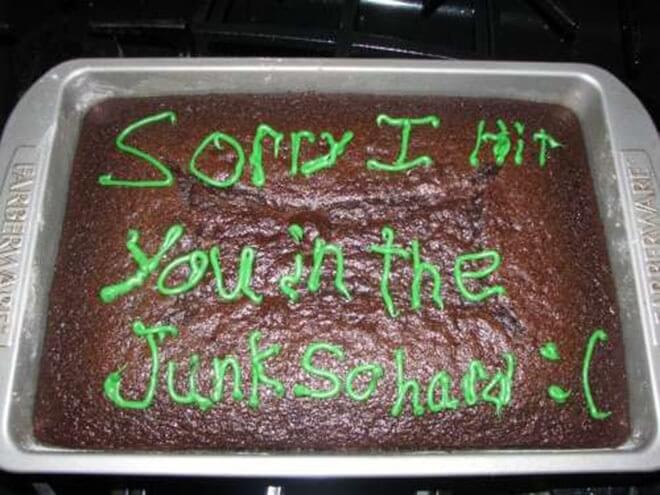 14. I'm sorry I thought you were a woman.
via: keepbusy.net
15. I'm sorry for puking on you.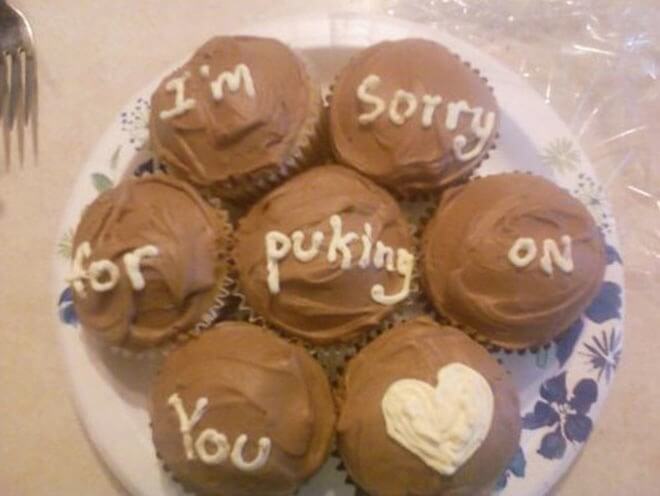 16. Happy birthday. Not really, this is an intervention about your drinking problem.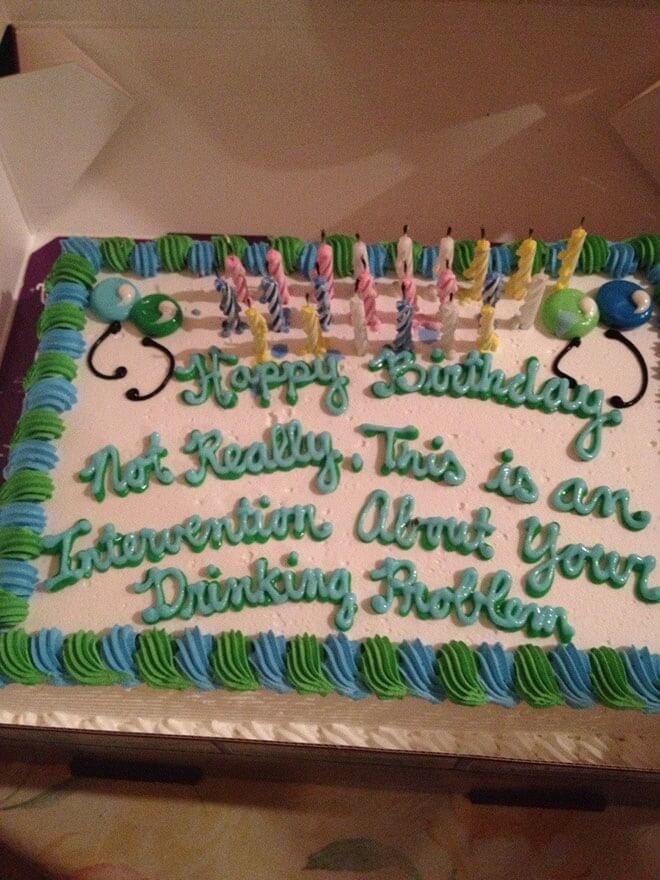 via: reddit.com
17. I'm sorry I projectile vomited all over your apartment and cat.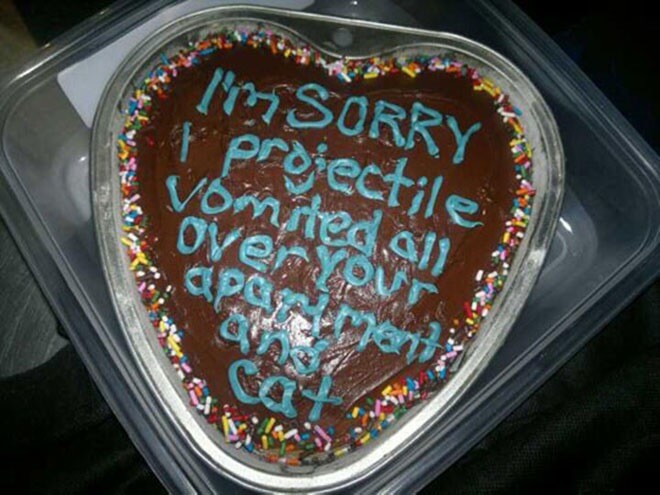 via: themetapicture.com
18. Sorry about your diabetes.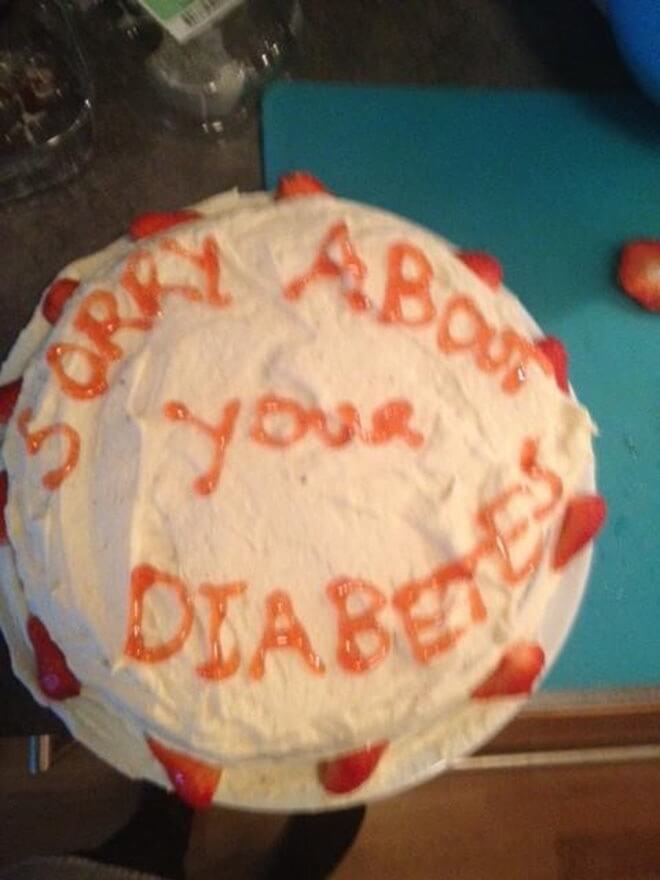 via: reddit.com
Did you like these awkward and sarcastic I'm sorry messages on the cakes? Share with your friends!