Aubrie Moates is an incredible pregnancy photographer. Meaning, she takes pictures of mothers as they give birth.
The BabyCenter Blog asked Aubrie to choose her favorite pictures from the past year, and she had plenty of great ones to choose from.
This first one is a mother giving a natural, drug-free, birth. Aubrie says, "This image shows the sheer power of a natural (drug-free) birth. I love how you can actually see her entire stomach contracting. You can almost hear that roar!"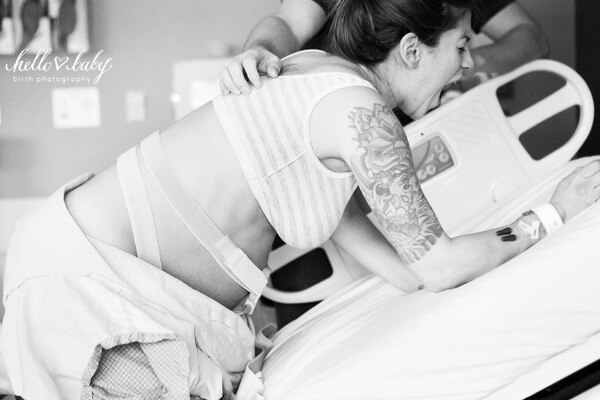 Aubrie says that what she loves most about pregnancy photography is that every picture tells a story and has a story behind it.
The picture below shows a baby that was born with a knot in the umbilical cord. It's an incredible photo.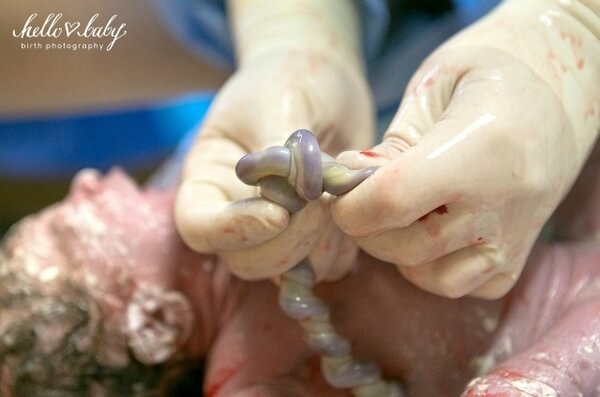 If the tears aren't falling yet, they will be soon. Here is a new mom holding her baby – and the tear down her face is a happy one! It's because when she was 29 weeks along, she was diagnosed with stage 3 inflammatory breast cancer. The radiation she received had caused her hair to fall out, and she wasn't sure if it reached the baby. Thankfully, it didn't, and the baby has beautiful little fuzz on her head!

This little one is a c-section baby, fresh out of the womb, still attached to the cord.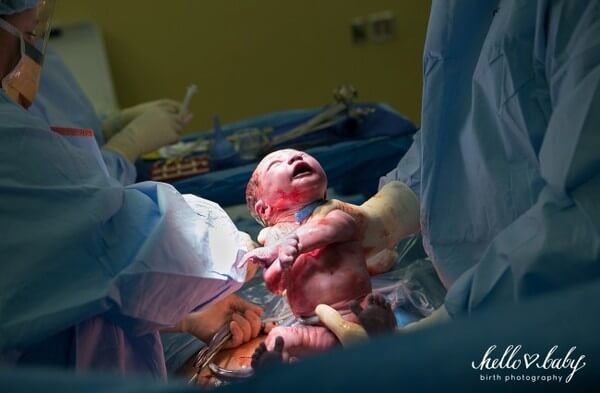 Here is a stunning picture of a newborn meeting their family. Absolutely beautiful!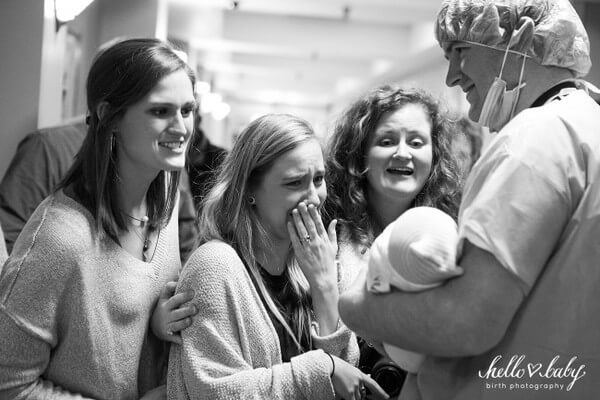 There's nothing greater than seeing a man with his child, it's refreshing and beautiful!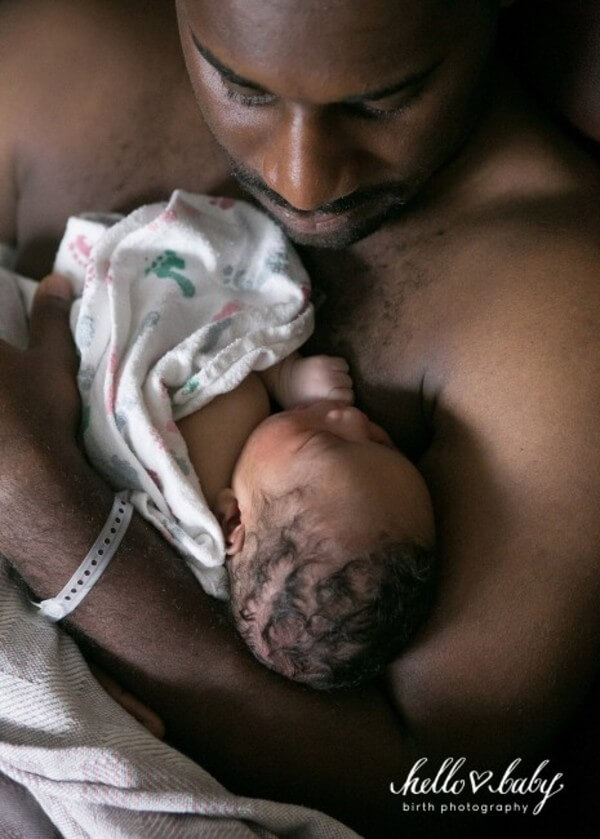 This story is a great one. Aubrie tells it as, "A prolapsed cord (where the baby precedes the baby's head in the birth canal), instantly becomes a life or death situation. If the baby's head descends and compresses the cord, the baby's oxygen supply will be cut off. The nurse has her hand on the baby's head, elevating him and keeping pressure of the cord. Amazing medical team!"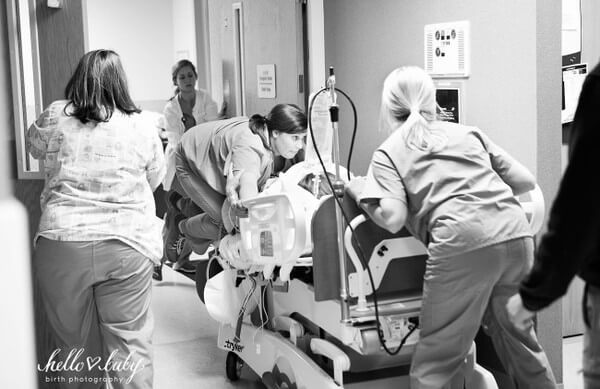 This is a new daddy, overwhelmed with emotion as his child is brought into the world.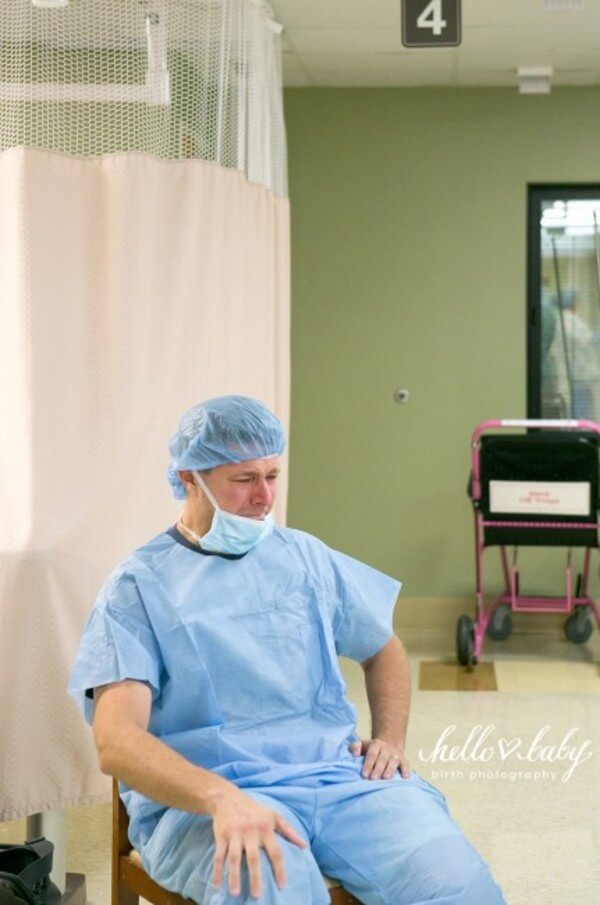 This is a laboring method called "tug-o-war" to get the mom to push.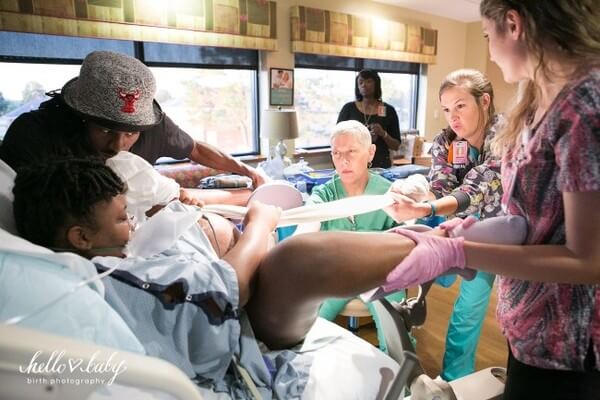 After some hardships, including the loss of the mom's mom, this shot captures the feeling as encouraging words were said to the soon-to-be-mother.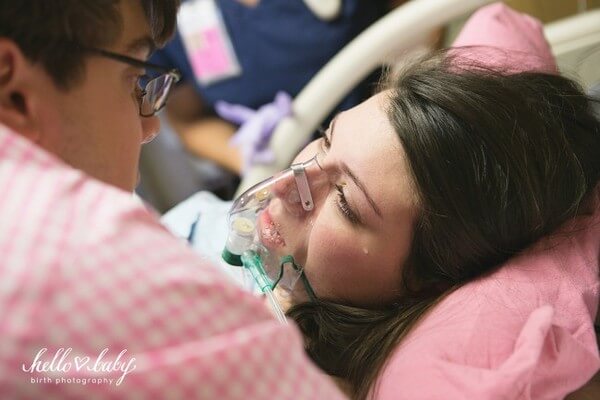 In this picture, the dad – who's a fire sergeant – helps deliver his child. What an incredible experience that must have been.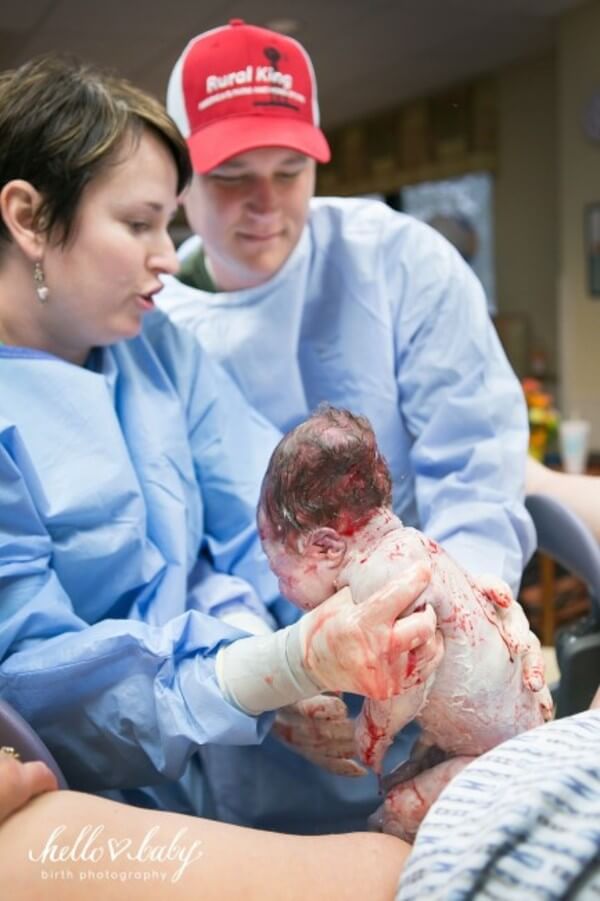 Aubrie says that she loves this one because the fresh-out-of-the-womb child is giving the universal hand signal for "I love you". Adorable picture!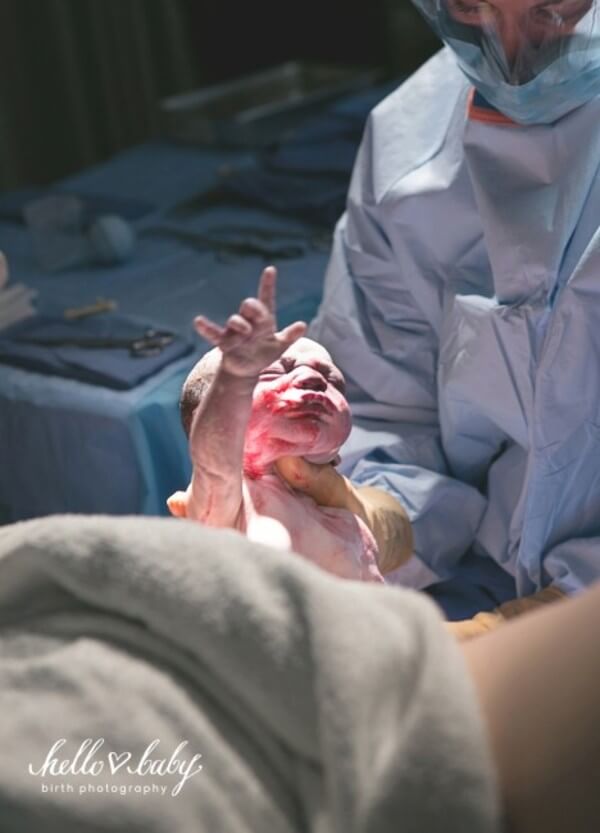 These are two mothers getting ready to have their first child. The second child will be coming from the supporting mother in this picture!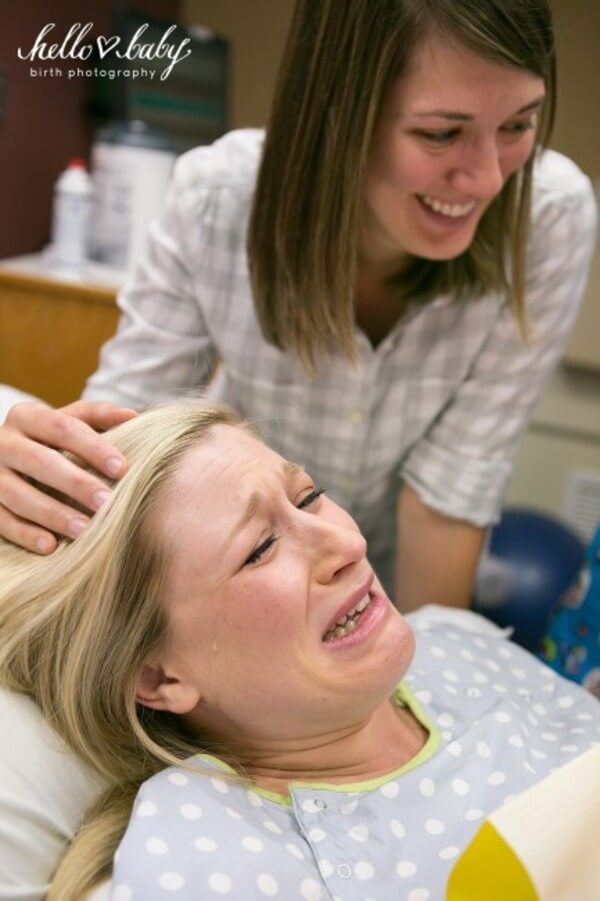 This picture is stunning. The mother is waiting to hear her child cry after learning there was a chance of meconium inhalation. The baby's chest was compressed until he could be suctioned, and here mom is sending a prayer up above.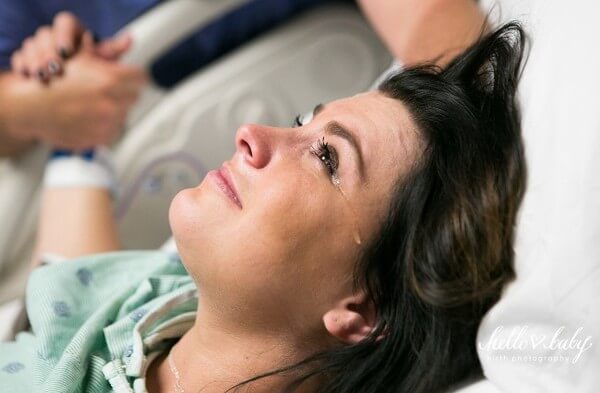 Here you have a mother eagerly reaching for her newborn.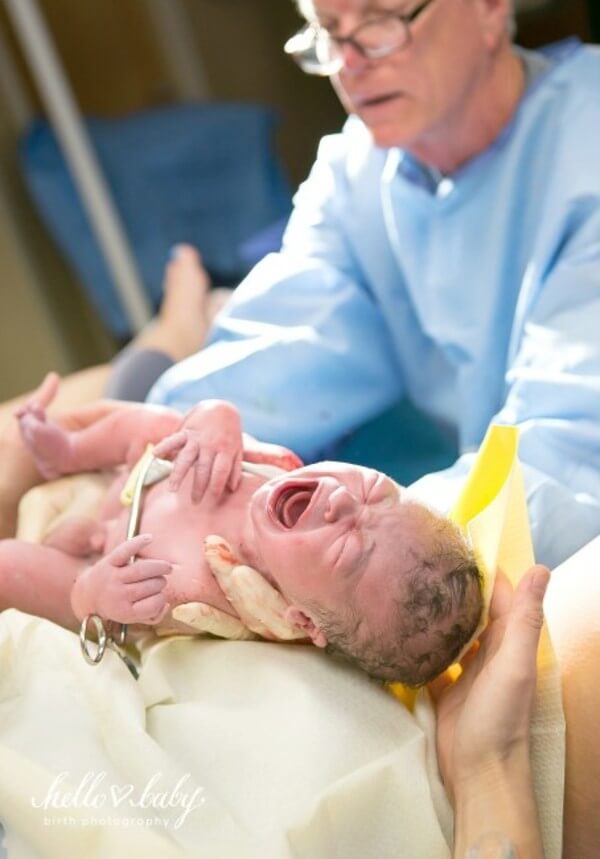 This sweet picture shows a mother embracing her child after an almost 24 hour labor. This whole family stayed with the mother the whole day and night until the little baby, named Recie, was born.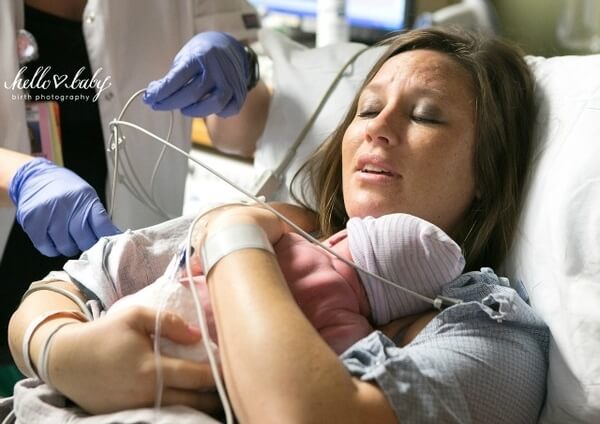 *All photographs are by Aubrie Moates
Source: Babycenter