Miss Universe is elegant, nice, graceful, etc. Unfortunately, the host of Miss Universe was not. On the biggest night of these women's lives, a huge mistake was made. Steve Harvey, the host of Family Feud and last night's Miss Universe pageant, read the winner wrong. He made the mistake of calling Miss Columbia, Ariadna Gutierrez Arevalo, as the winner when really she was the 1st runner-up, and Miss Philippines, Pia Wurtzbach, was the rightful winner.
Watch the video below.
https://www.youtube.com/watch?v=nmqAjr0xs04
And for any conspiracy theorists, here is the proof that Steve Harvey was the sole mistake-maker.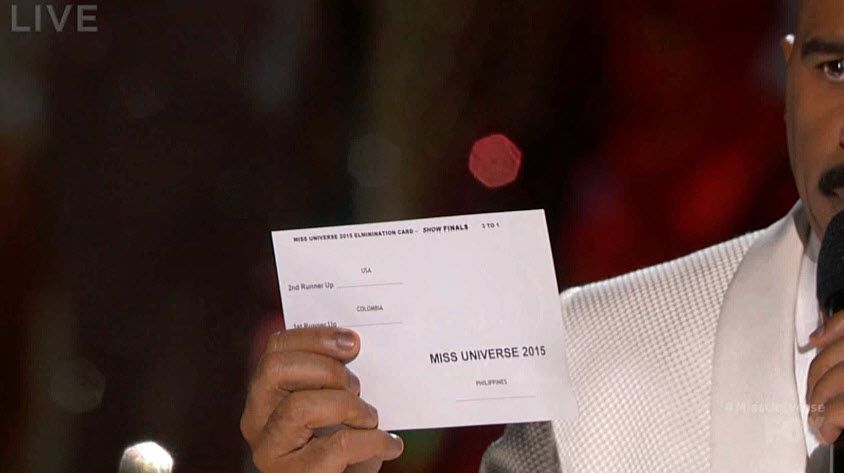 And here's a tweet made by Steve Harvey (and then deleted due to spelling errors), emphatically apologizing about his major, international, uh-oh.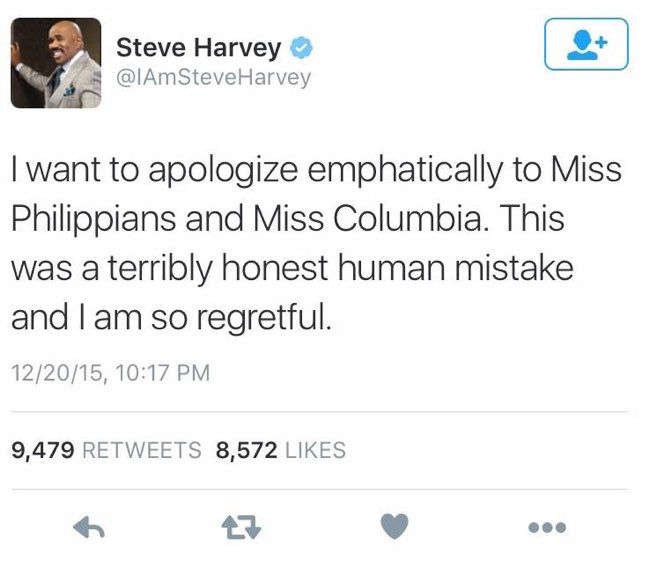 It's alright Steve, we won't hold it against you.
Source: Uproxxx