Is it a horse? Is it a house? Is it rain? What is it? Well, it is a long exposure image. I know, long exposure photos have the gift to leave you speechless. What is actually long-exposure photography? Well, a long-exposure image captures something that you might never thought possible: time. The photo presents a moving object's trajectory through an extend period of time.
Bright objects or objects that have lights on them, like a plane or a car, will leave a trail of light, whereas dark objects will just disappear. How is the photo taken? First of all, long exposure photography involves a long-duration shutter speed. This way, it can capture the stationary elements of images while blurring or obscuring the moving elements. The shutter speed or exposure time is actually the length of time when the film or digital sensor inside the camera is exposed to light.
The images that you are about to see below are taken on airports and they depict the landing or taking off of planes at night. They are incredible images that you could spend an hour staring at:"Is this real world?". Yes it is. We've prepared 18 photos for you. Some of them we might have used more than once, but we definitely fell in love with them so we had to put them there twice for you to admire in all their splendour. Enjoy!
1. San Francisco International Airport between 10 PM and 11 PM on July 17th, 2009.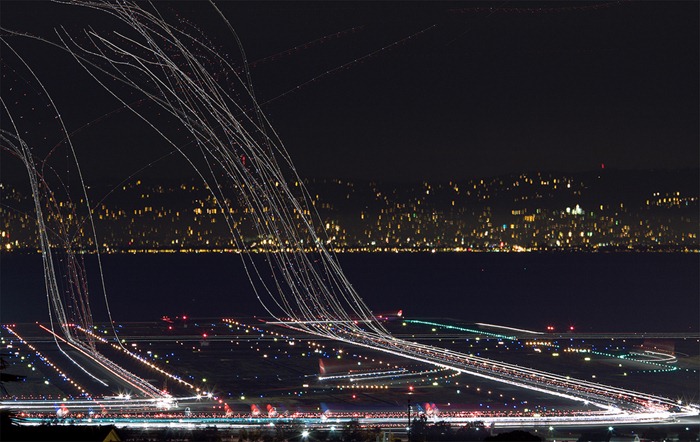 Image source: Terence Chang
2. Localizer: Landings on 28L/R
"Actually I have no idea how the pilots get to the runway at SFO under these conditions. The plane trails are best seen at original size. Sort of an experiment, wasn't sure what I was going to get here. I don't think this is quite what I was hoping for, as the trails aren't nicely spread out or tightly overlapping", says the photographer about his work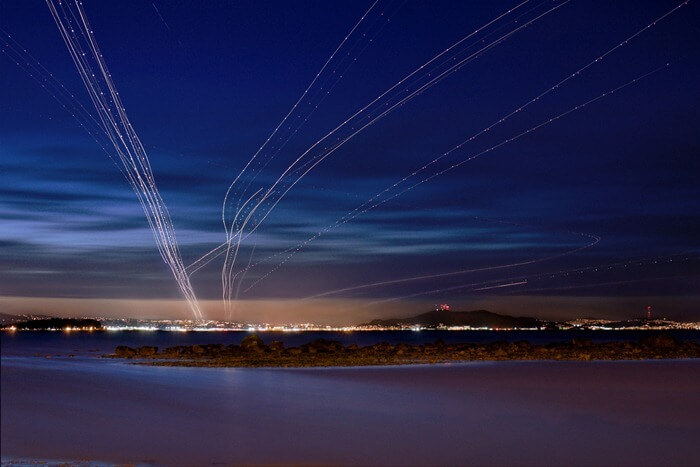 Image source: Terence Chang
3. Late night departures from SFO on runways 1L/1R on Saturday, December 5th, 2009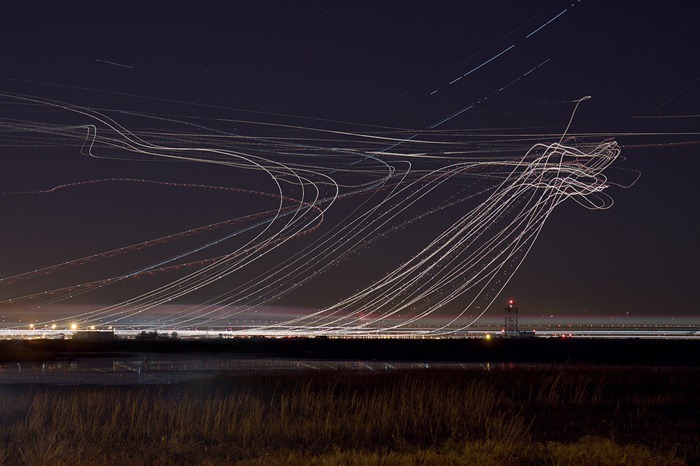 Image source: Terence Chang
4. Taking off in style!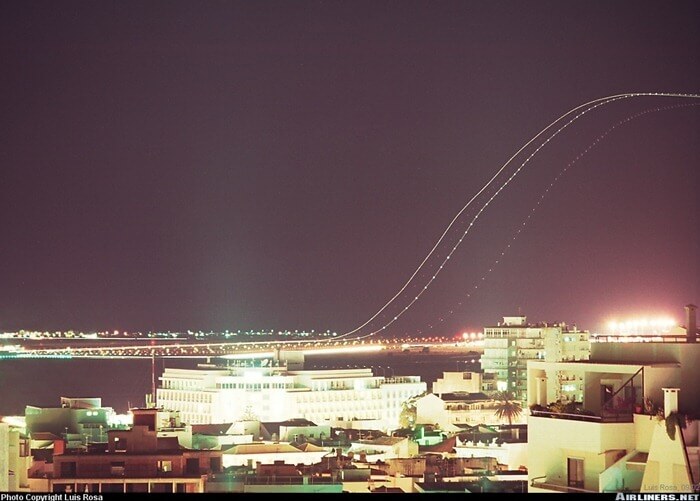 5. Air France: Airbus A340-313
SXM at night! A long 10 seconds exposure showing the delayed Air France A340 taking off to Paris, amazing the Airbus seems only used half the runway for takeoff!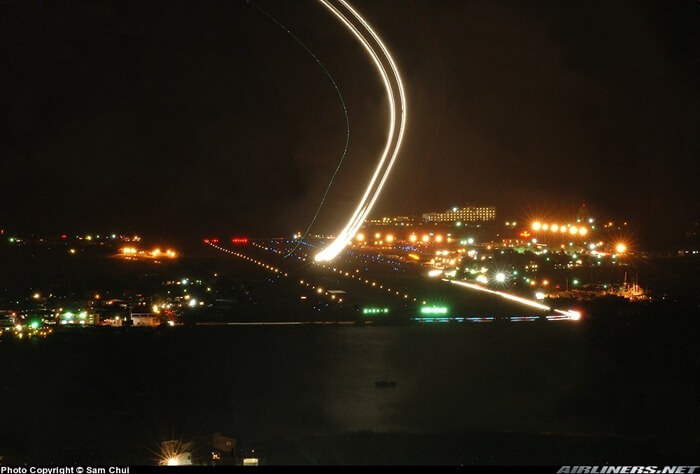 Image source: Sam Chui
6. Air Europa: Boeing 737-8
Light trails taking off from runway 25L
Image source: Oscar Laborda Sanchez
7. JAT Airways: Boeing 737-3
Landing on Rwy 30 in the late twilight, while Miniliner's Fokker F-27 taxiing for Rwy 12 take-off, almost 7 minutes long exposure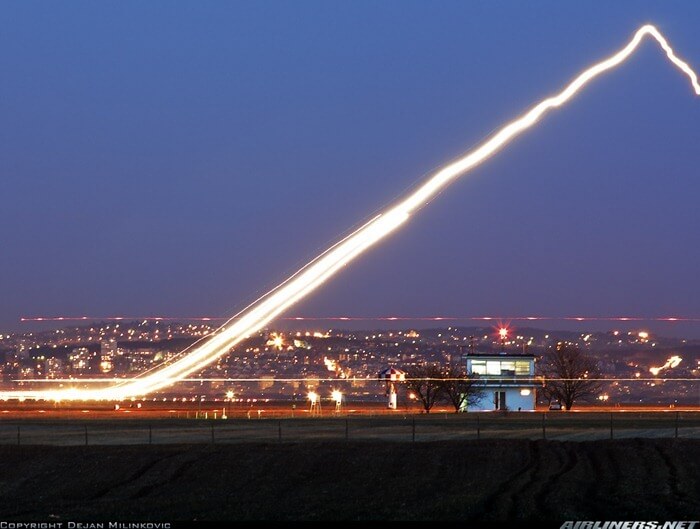 Image source: Dejan Milinkovic
8. American Airlines: Boeing 757-223
This is American 155 from LHR arriving on runway 27 in a 25 second long-exposure magic hour. Visible are some DC-10s on FedEx's ramp, the Customs House clocktower, and the purple lit building is the Bank of America Pavilion.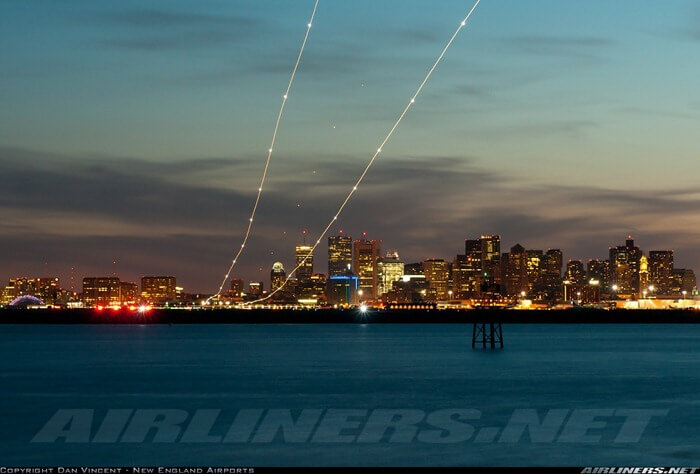 Image source: Dan Vincent
9. Long exposure shot at the Helsinki airport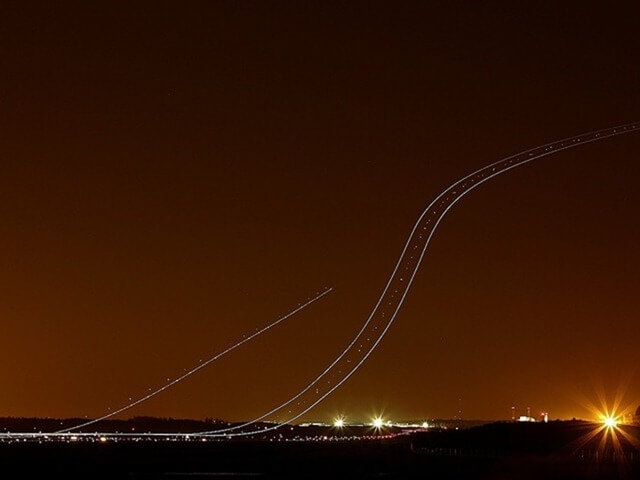 Image source: Kasper
10. B744, flight UAL863 headed for YSSY (Sydney)
"I only got one shot at this, but future shots should look similar, so consider it a work in progress", says the photographer behind this masterpiece.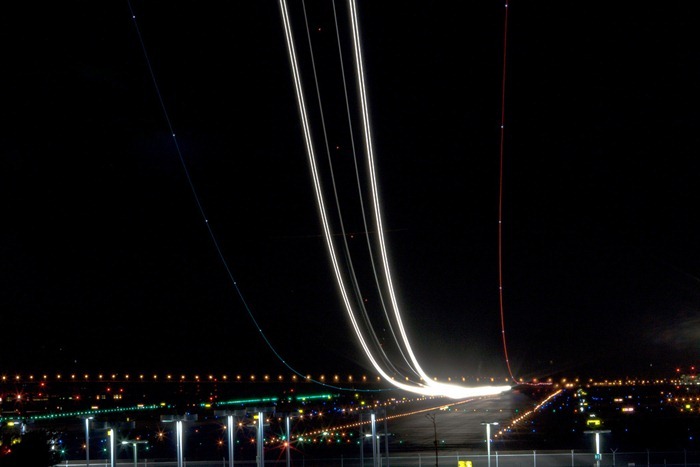 Image source: Terence Chang
11. Melbourne Airport Long Exposure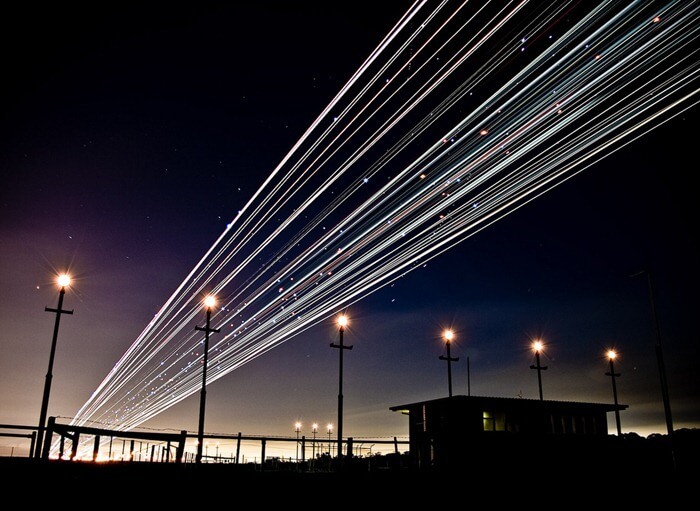 Image source: Ash Millott
12. FTV airport, TUI 757 takes off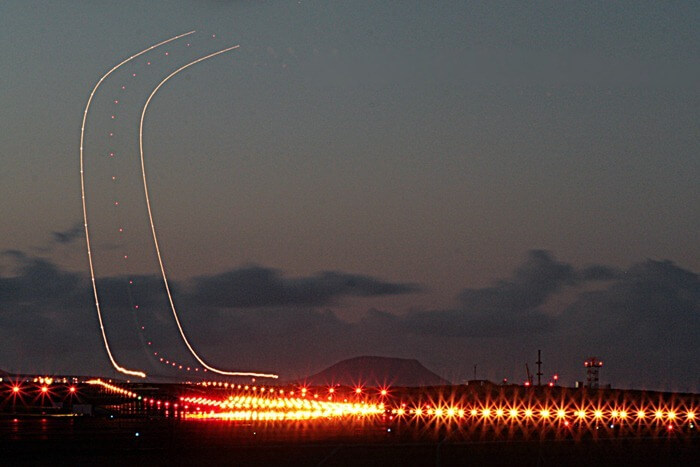 Image source: Lorenzo
13. You could almost confuse it for a contemporary painting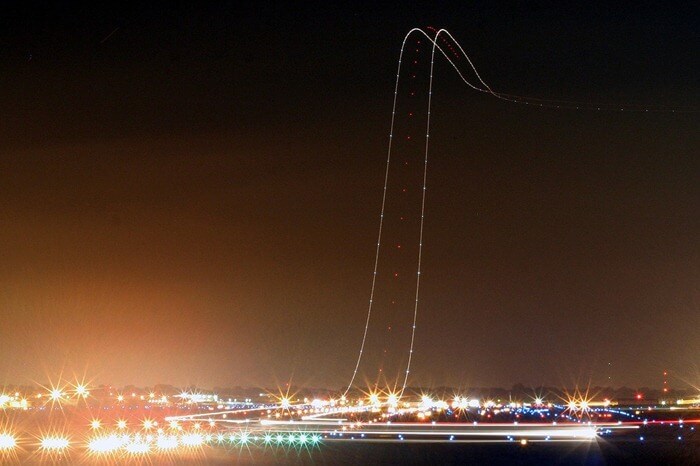 14. Where is this one going?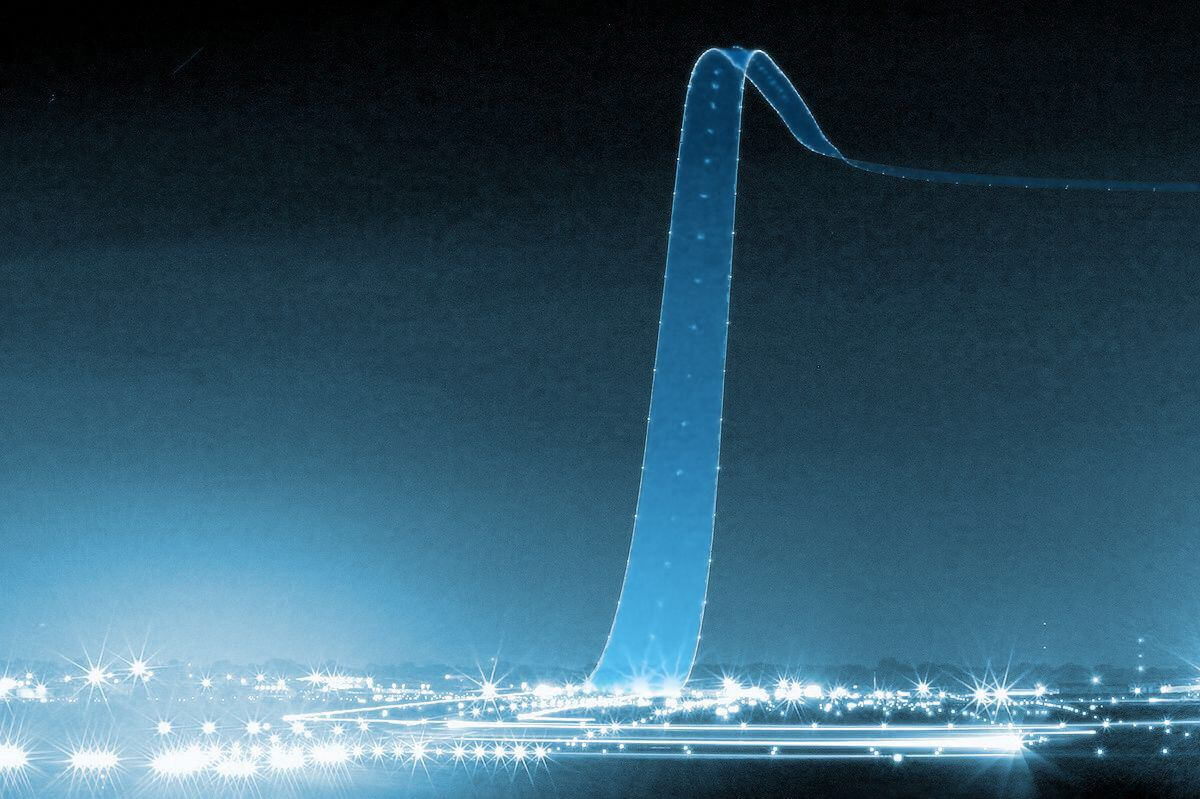 15. So…do you see the plane here?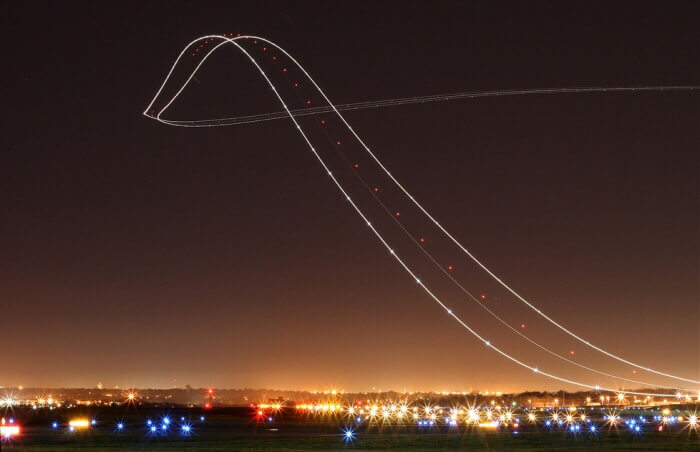 16. SFO rush hour on Friday, December 18th, 2009, at 10pm
"Qantas 74 headed for Sydney can be seen taxiing across the runways from left to right. The dark jet at front left is a Delta plane — for some reason it sat there for quite a while as planes taxied by on the far side, and then finally took off", explains the photographer.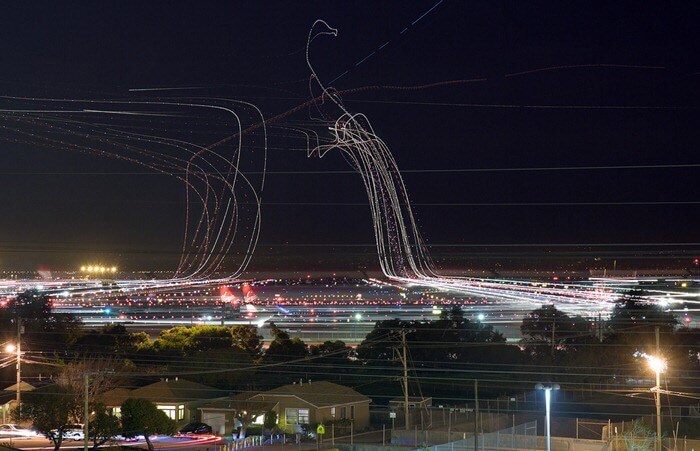 Image source: Terence Chang
via: amusingplanet